This was such a fun shoot!  I haven't taken photos on a beach since Miami back in March and this was actually my first time shooting in a bathing suit for the blog. I tried to take advantage of the location so there's lots of photos in this post!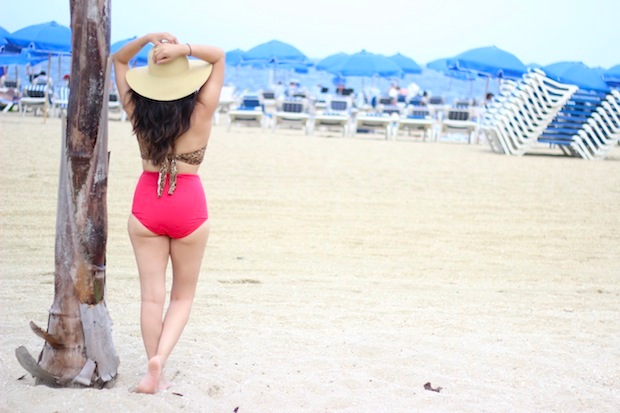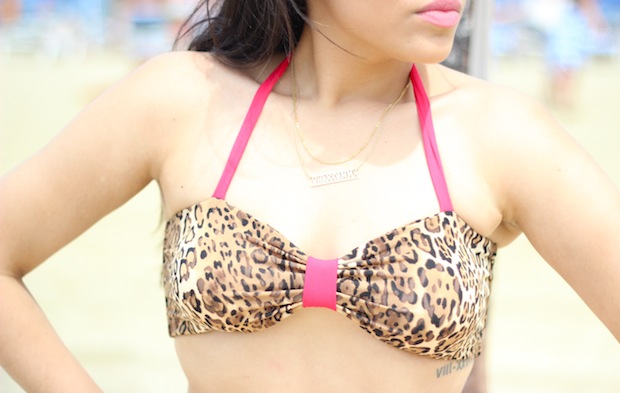 High-waisted bathing suits are such a fun trend because they have a retro feel.  They're great for curvy shapes and for those with less curves because they help to enhance what you have.  They also show off the smallest and sometimes the most toned area of your body.  I am all for that!  If you like to drink and eat on the beach or at the pool (like me), then a high-waisted bathing suit is perfect so you can keep your tummy covered the whole time!  I know when I am on vacation and lounging outside with a frozen drink in one hand and some delicious food in the other, the last thing I want to worry about is my food belly haha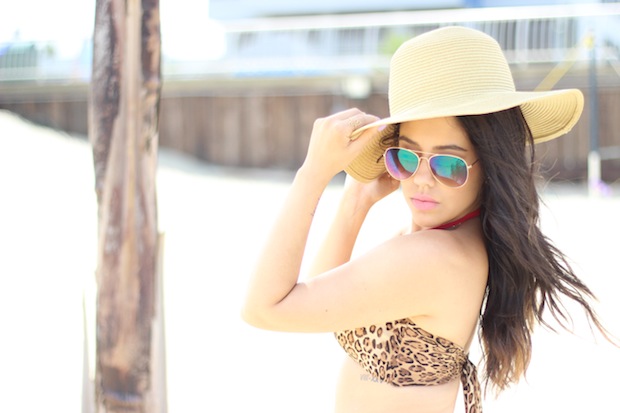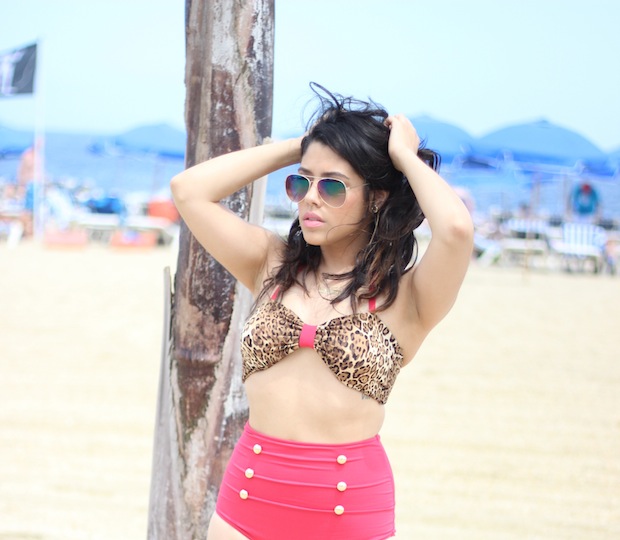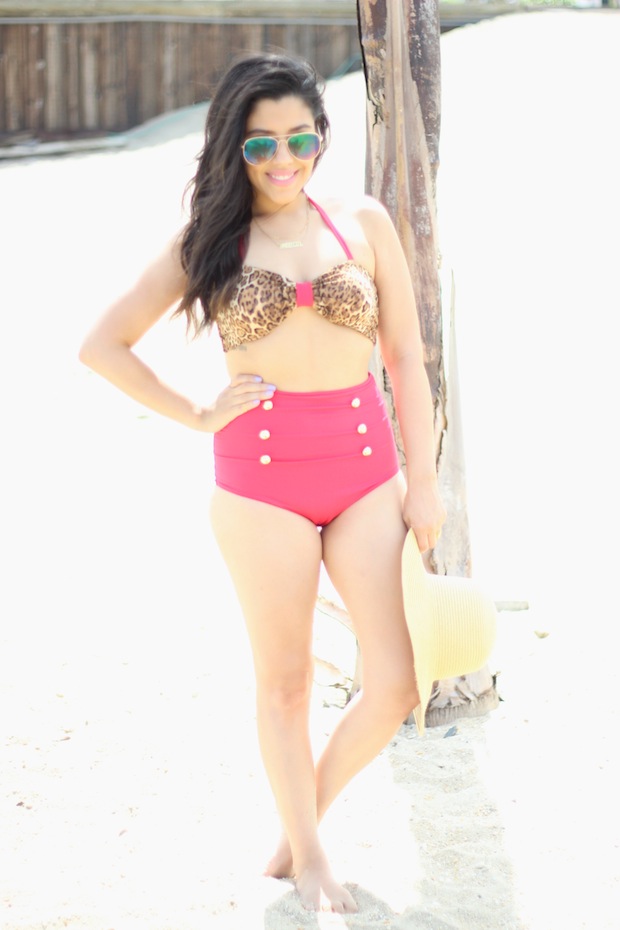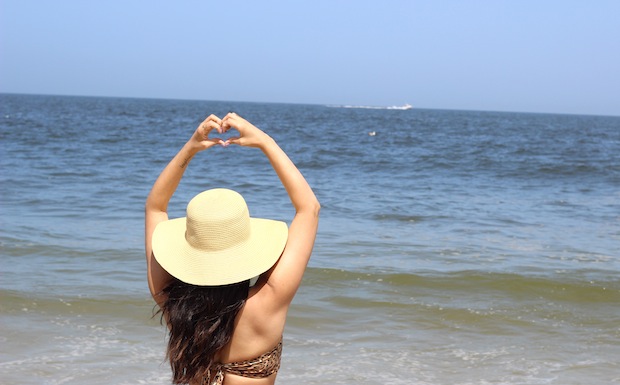 Like Her Styles
 offers a fun and colorful variety of high-waisted swimwear and there's even a few one pieces as well.  They're affordable and they ship the next day!  Their styles include lots of polka dots, stripes, animal print and vibrant colors. I have been wanting to try out this trend for awhile now so I was really excited to work with them.  My first pick was actually sold out (they sell out quick) so I went with this
pink leopard
one instead.  I picked it because it's got such a fun/wild vibe for summer and it's definitely a stand out piece.  It's different than the bathing suits I normally go for so I wanted to step out of my comfort zone a little bit and
Like Her Styles
was able to help me do that 🙂 
Here's a little tip with the gold buttons:
In case you are worried about them falling off, you can easily restitch them!  I did it just to be safe and everything was secure.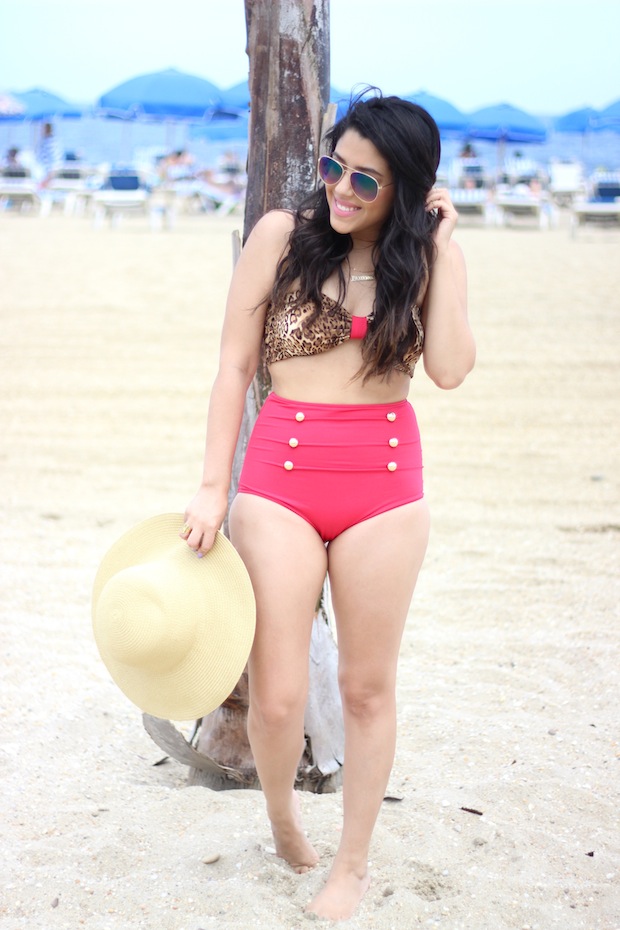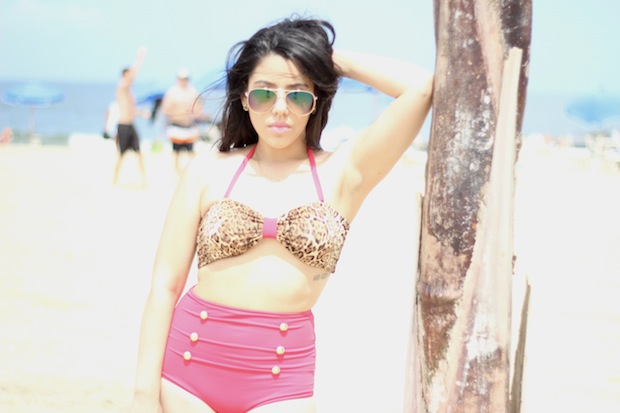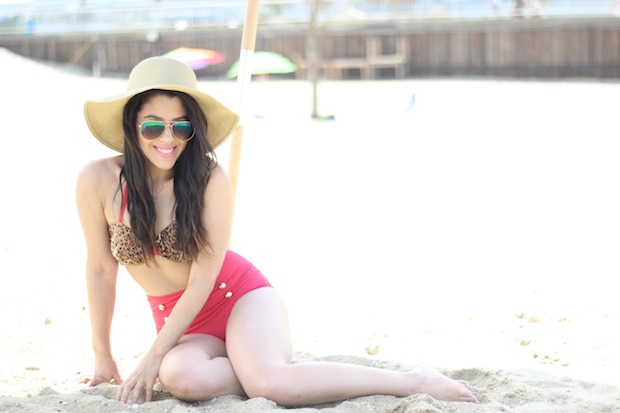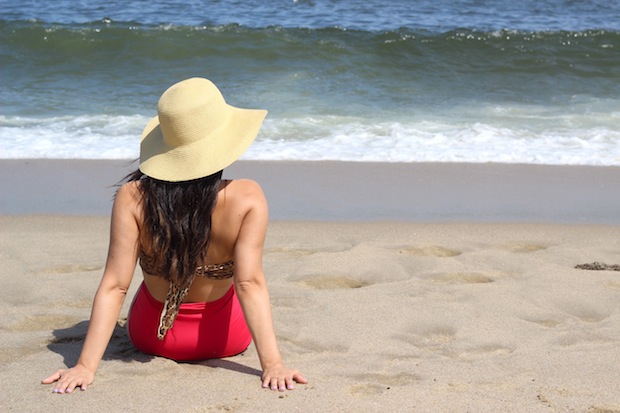 Here's a special message and a GREAT offer from Like Her Styles:
Hey Naty lovers thanks for checking out our beautiful swimwear. We're 
LikeHerStyles.com
 based out of the wonderful Las Vegas,NV, where we're one of the leading outlets for high fashion swimwear. We ship worldwide and all orders are shipped next day. As a special just for Naty lovers, when you order you'll get your choice of a
FREE bracelet plus $18 Off
using coupon code:
"Naty"
or 
clicking here LikeHerStyles.com/naty
. Our styles sell out fast so please don't wait to order yours.
We would like to thank Naty so much for giving us the opportunity to talk with her readers. With her motto being Create and Inspire, we created our passion years ago to Inspire you, and all her readers across the world.
And with our motto Be True, Wear You, we hope you do, just as Naty does!
You can follow them on instagram @LikeHerStylesdotcom or @LikeHerStyles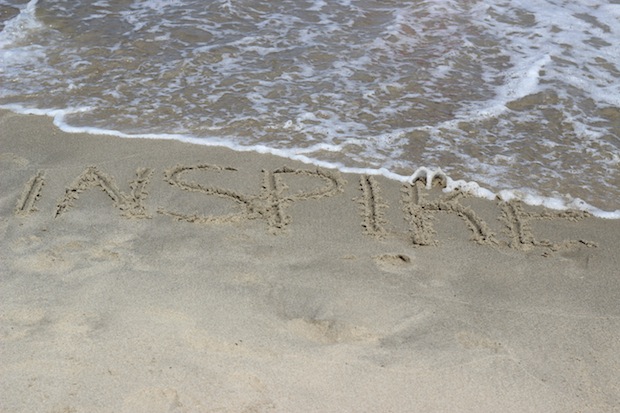 I hope you liked! Now I want to go back to the beach 🙂 Happy Wednesday babes!
XO
*This has been a sponsored post but was written by me and all opinions are my own.