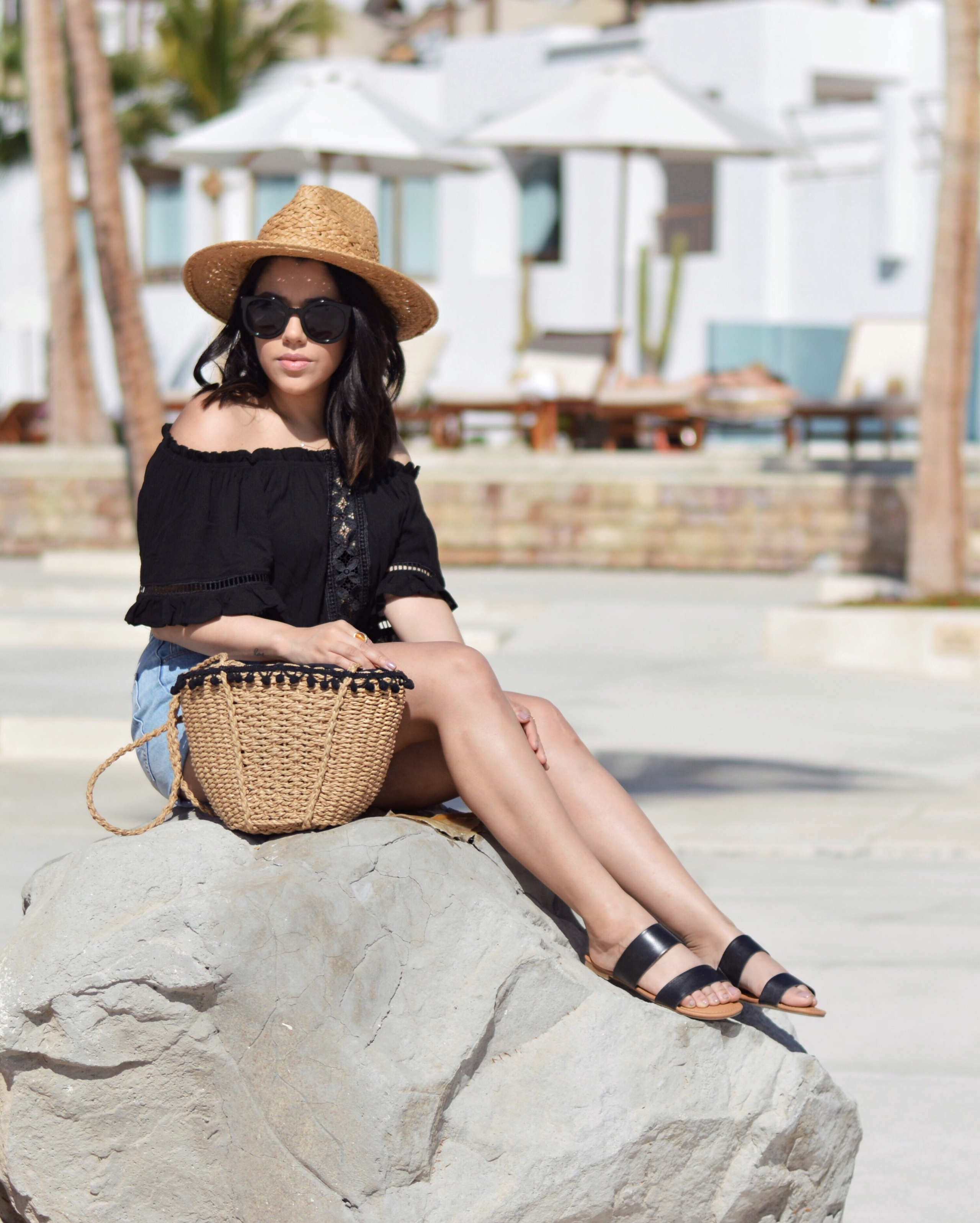 Hello my loves! I'm back from Cabo and definitely have those post vacation blues. I loved sharing the experience with you guys on Insta Stories because it was seriously one of the most beautiful places that I have ever been to. My IG feed looks so pretty right now with all the blue/aqua tones from the infinity pool and the ocean. I don't know how to start posting regularly again! lol My feed might stay in Mexico just a little bit longer, so hopefully you won't mind. I am going to do a Cabo Diary soon and share more on where I stayed because I got a lot of questions about the resort. Don't worry, that should be coming either tomorrow or Monday! I just have a ton of photos to go through. For now though, I wanted to share this beachwear outfit first! 🌴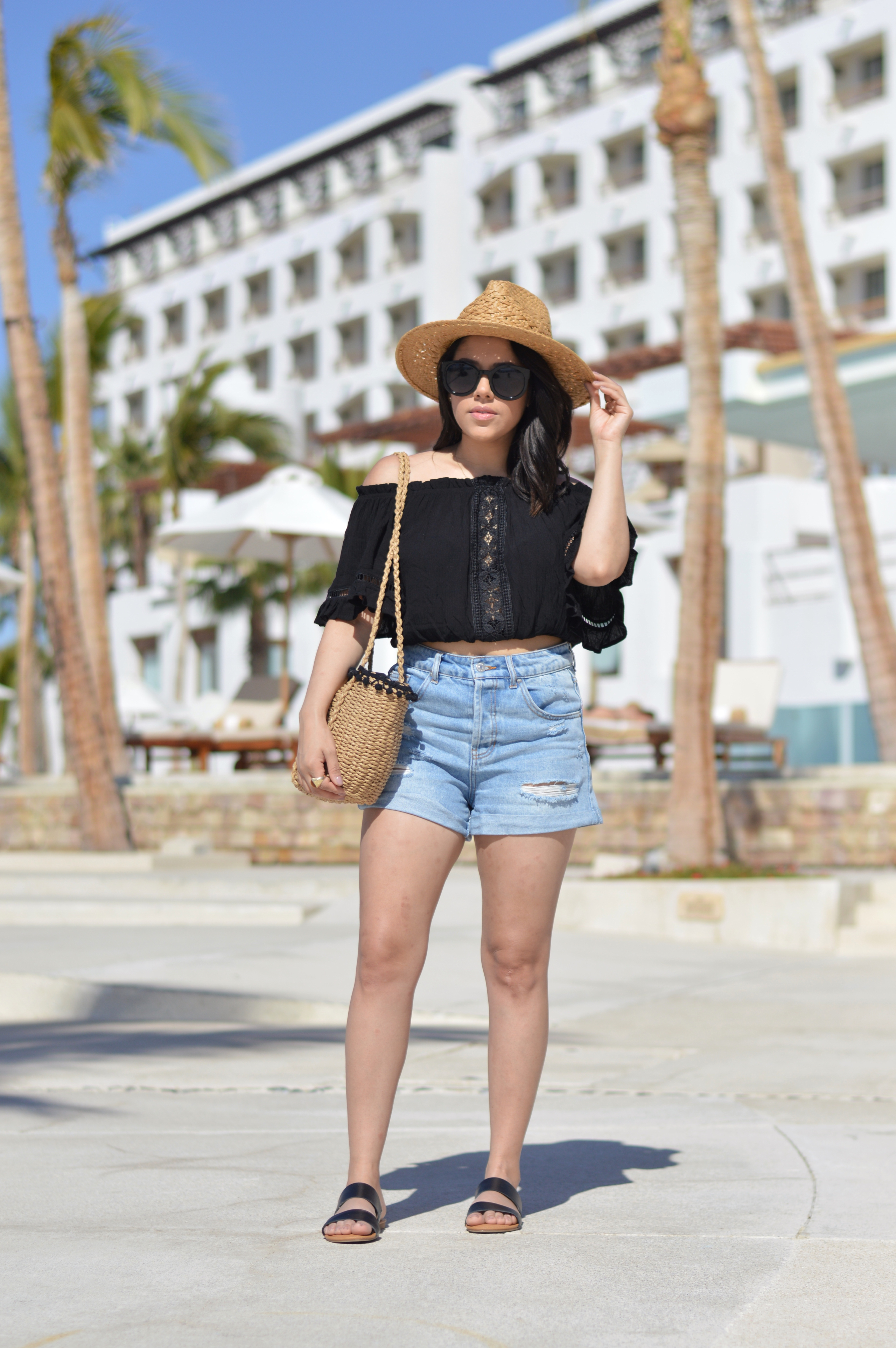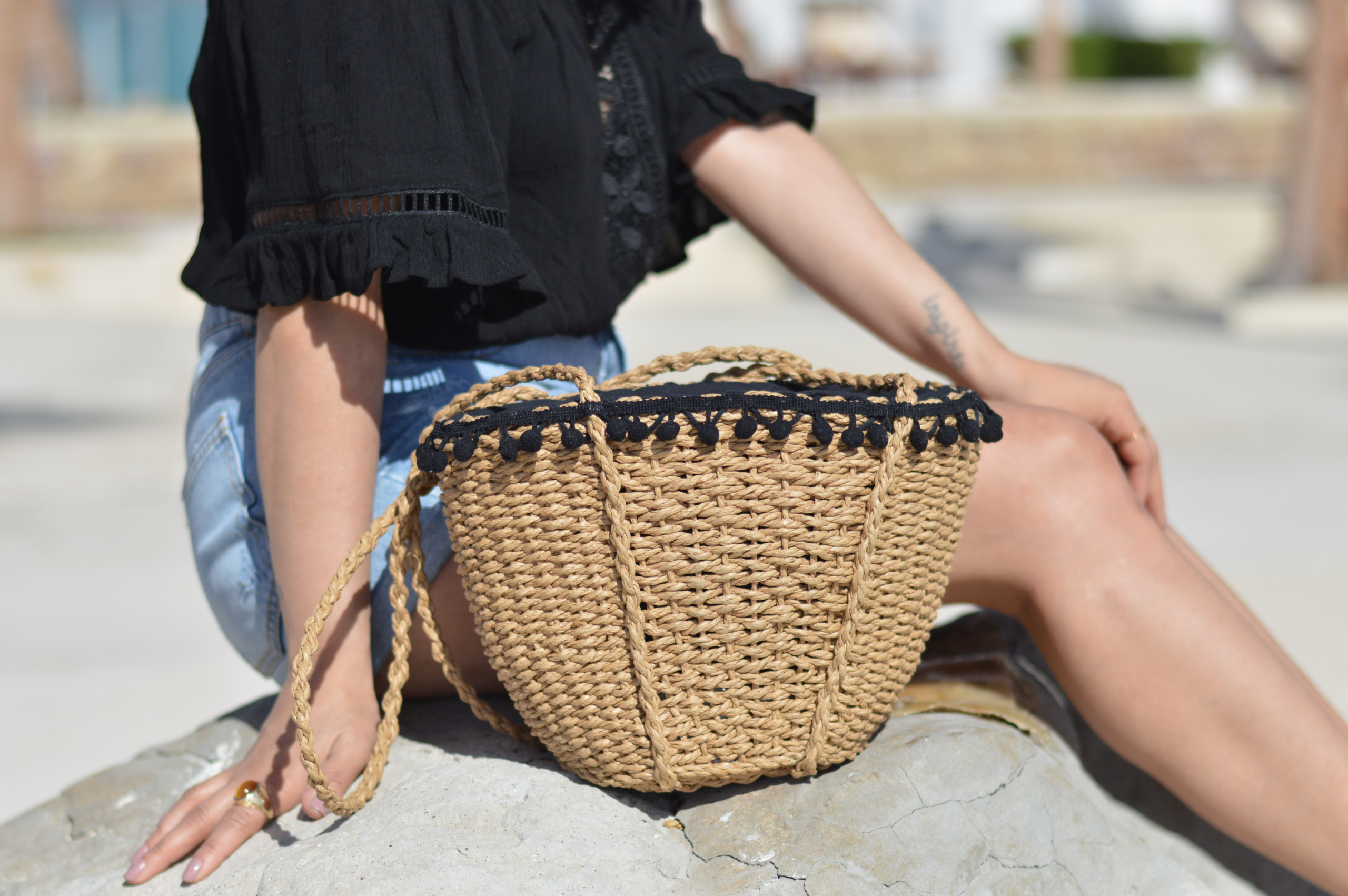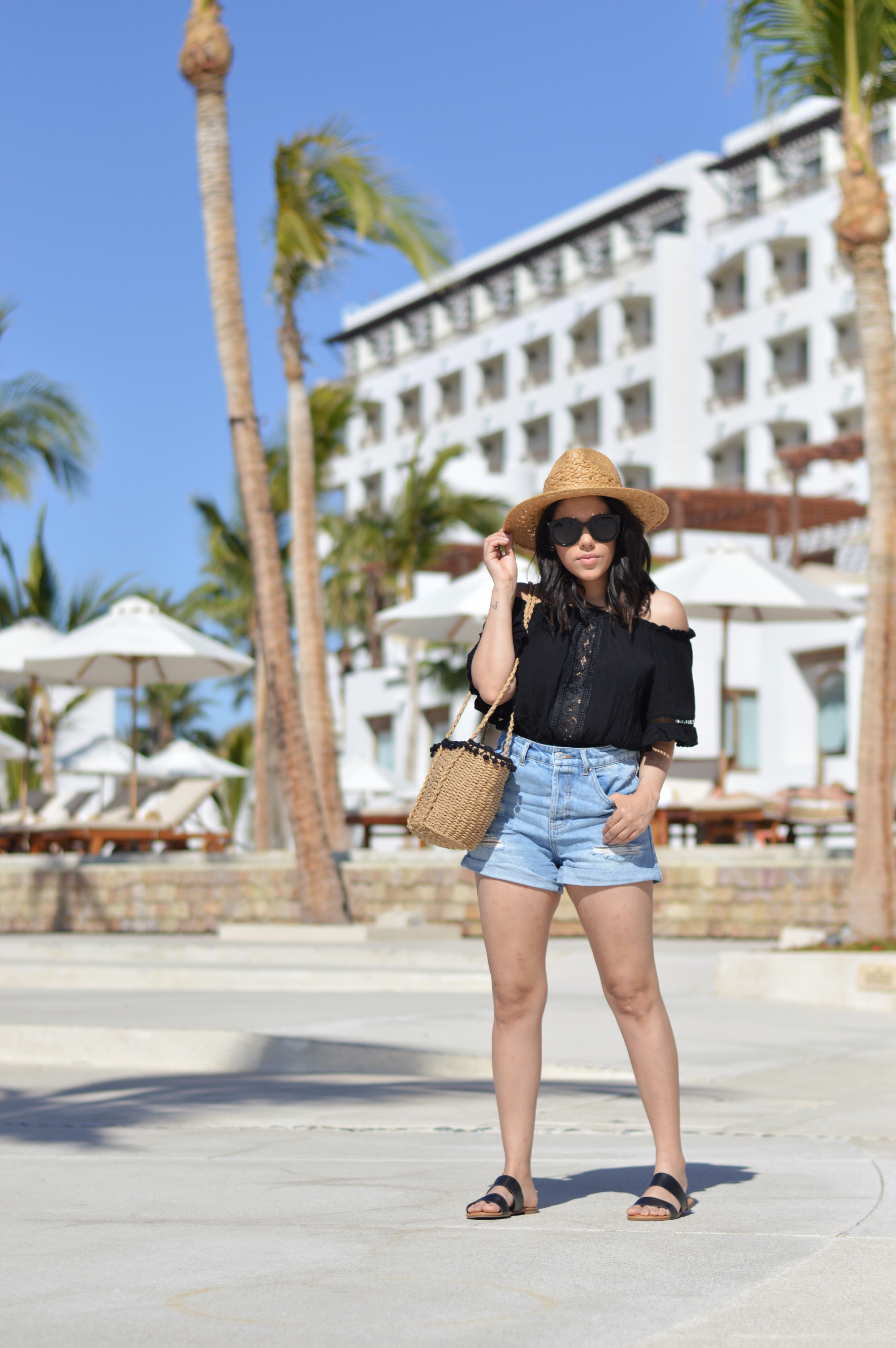 Outfit Details
Top: Forever21 [similar] | Shorts: Forever21 [similar here] | Bag: Zara [love this style] Slides: Mari A | Hat: Hinge via Nordstrom [love this one] | Sunglasses: Forever21
For the most part, I was lounging around the pool in a swimsuit eating all the food and drinking all the drinks every single day. I mean let's be honest, that's what you are supposed to do at an all-inclusive resort, right? I didn't really change much until the night time for dinner, but I did wear this outfit one morning for breakfast and walking around before we decided to lay out under the sun. We woke up early every day too around 7 so that we could take advantage of the morning light. It was so beautiful! I thought it would be fun to take advantage and shoot this look since I had shared these pieces on here and on my IG. It's always fun when you bring a flatlay photo to life!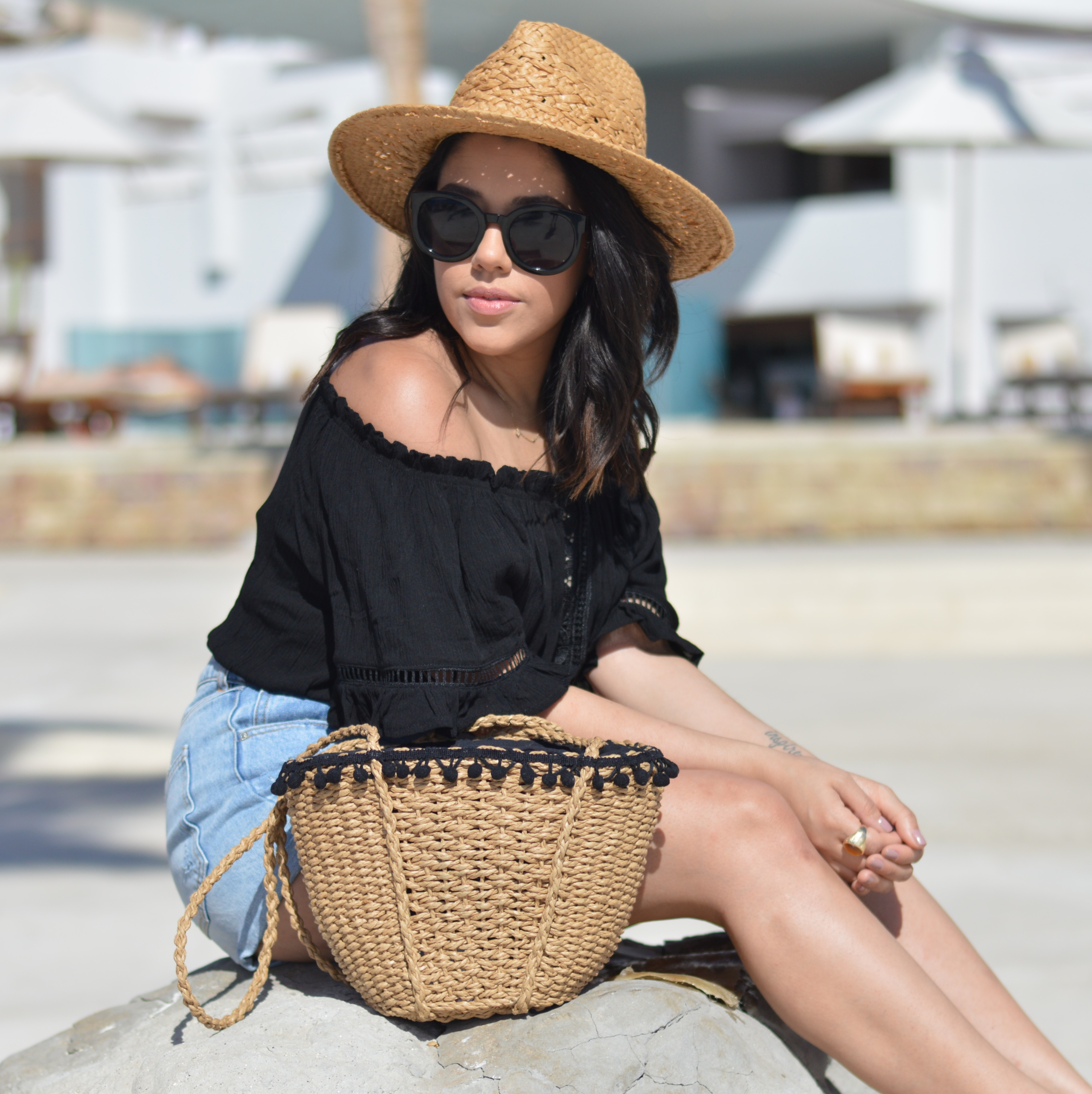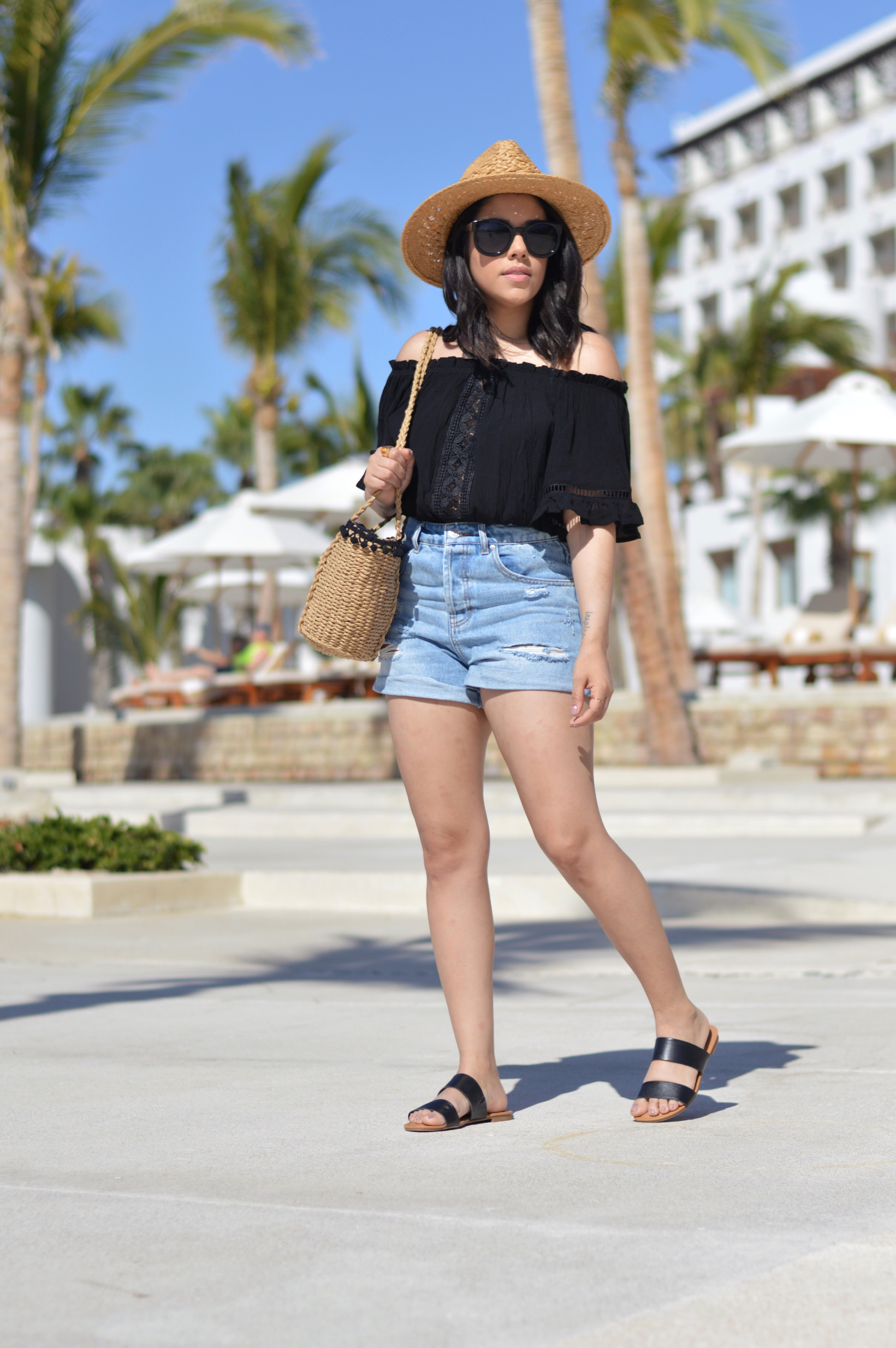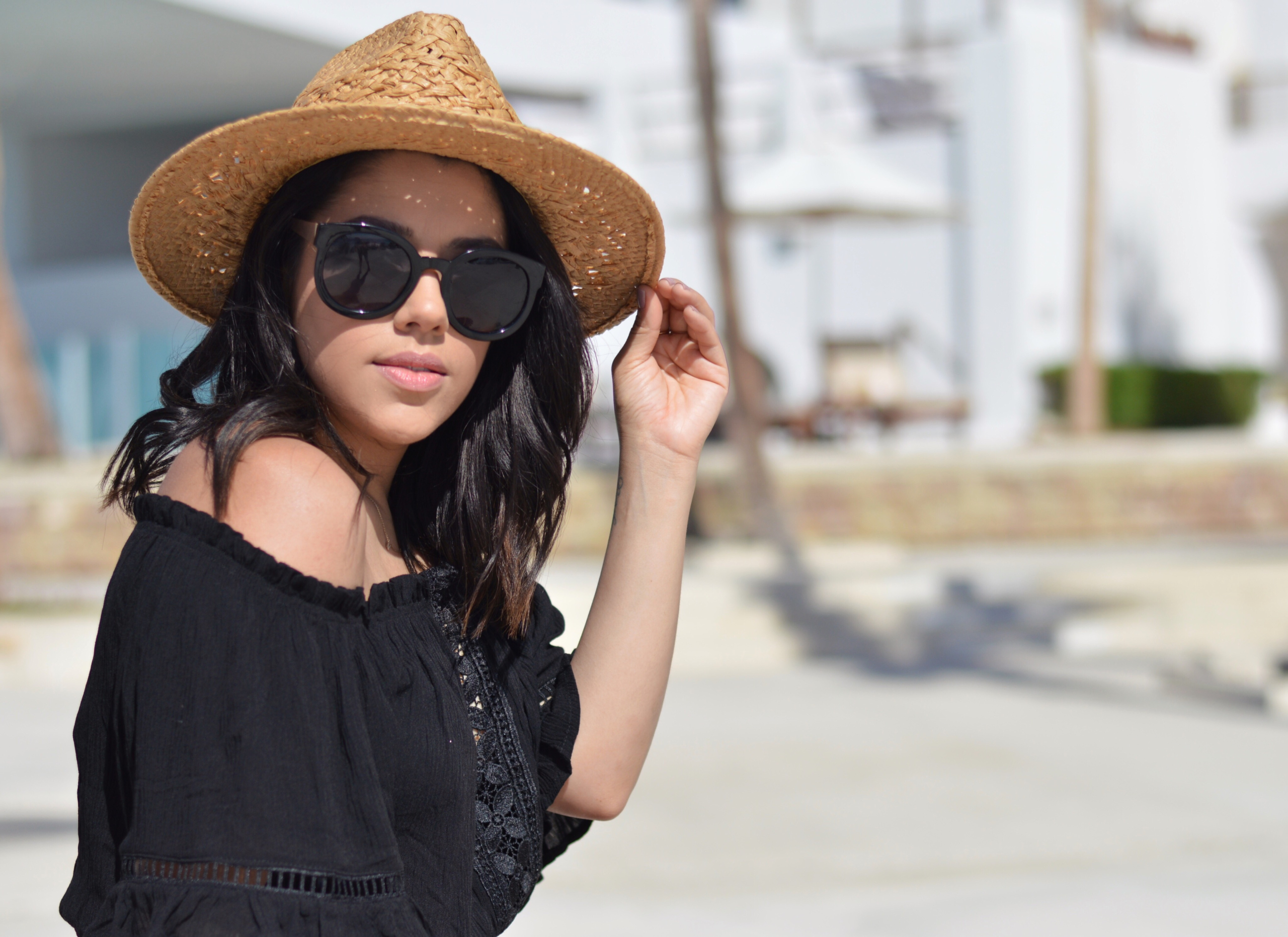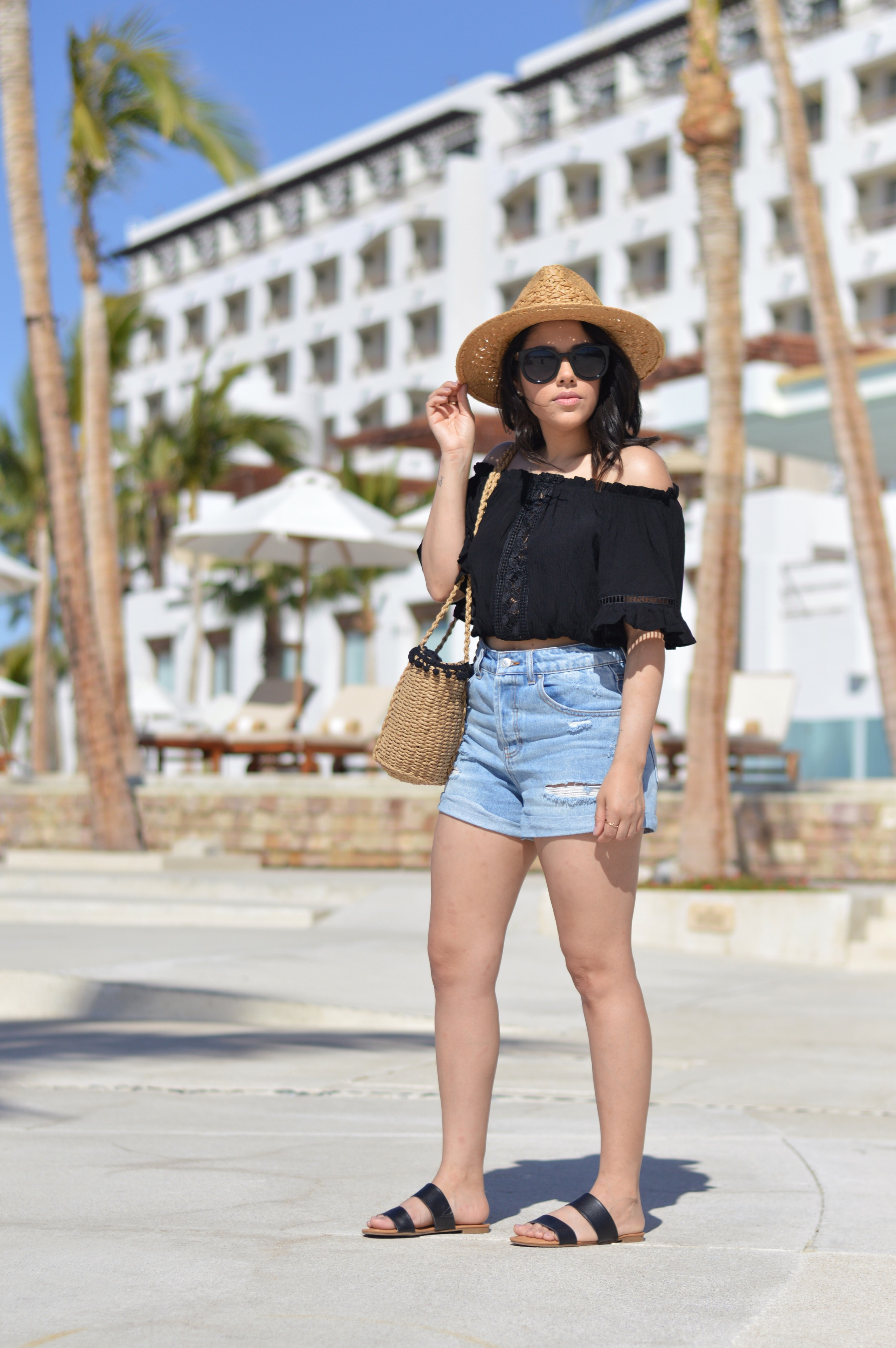 I think that this is such a perfect outfit for the beach. This little OTS top is so easy to wear and I loved dressing it down with these denim shorts and sandals. Speaking of, these slides are seriously so comfortable. I ended up wearing them the majority of my trip, even at night when I changed out of my heels. I don't even think that I needed to wear heels at all to be honest. The next resort trip I take I will probably leave those at home. It was just this super relaxed and laid back environment. I don't really know how to sit still, so this kind of forced me to do that. Even though I was posting on IG, I completely unplugged from my email and it was amazing. We all need that sometimes!
I can't wait to share even more photos from this trip. I seriously took so many. Stay tuned for a few more Cabo posts. Have an amazing day!
-Get The Look-