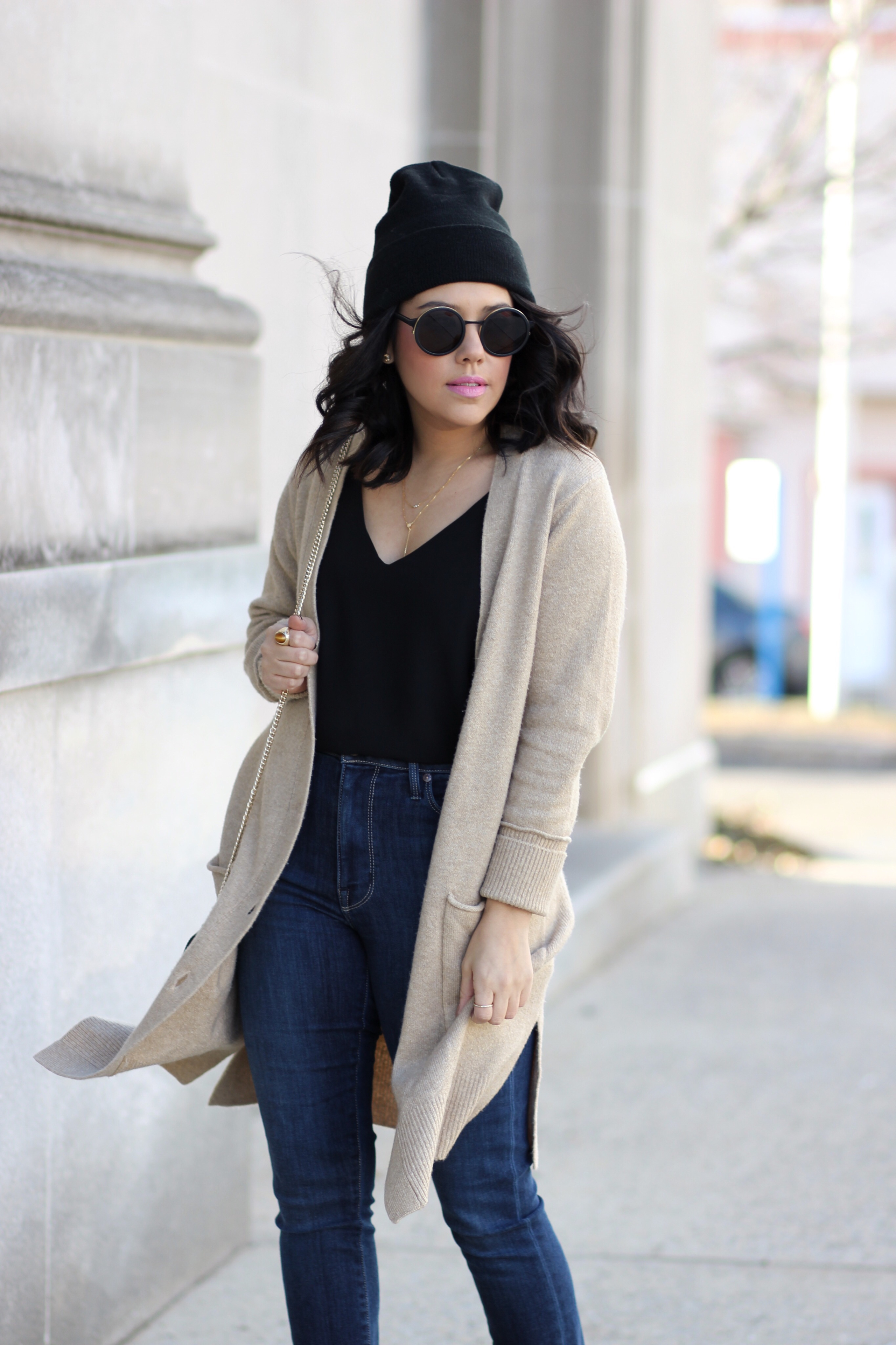 I've been teasing this outfit on Instagram a few times since last week so I apologize if you are already tired of seeing it. 😁 Even though it's simple, I just love it so much.  It quickly became one of my favorite recent looks.  I swear I shot this before the snow when it was sunny and in the 50s.  That was a rare occurrence so I took advantage. I know that for some 50s may seem like it's freezing, but if you come to the east coast for a winter season, you will quickly find out that it is a dream compared to the low 20s!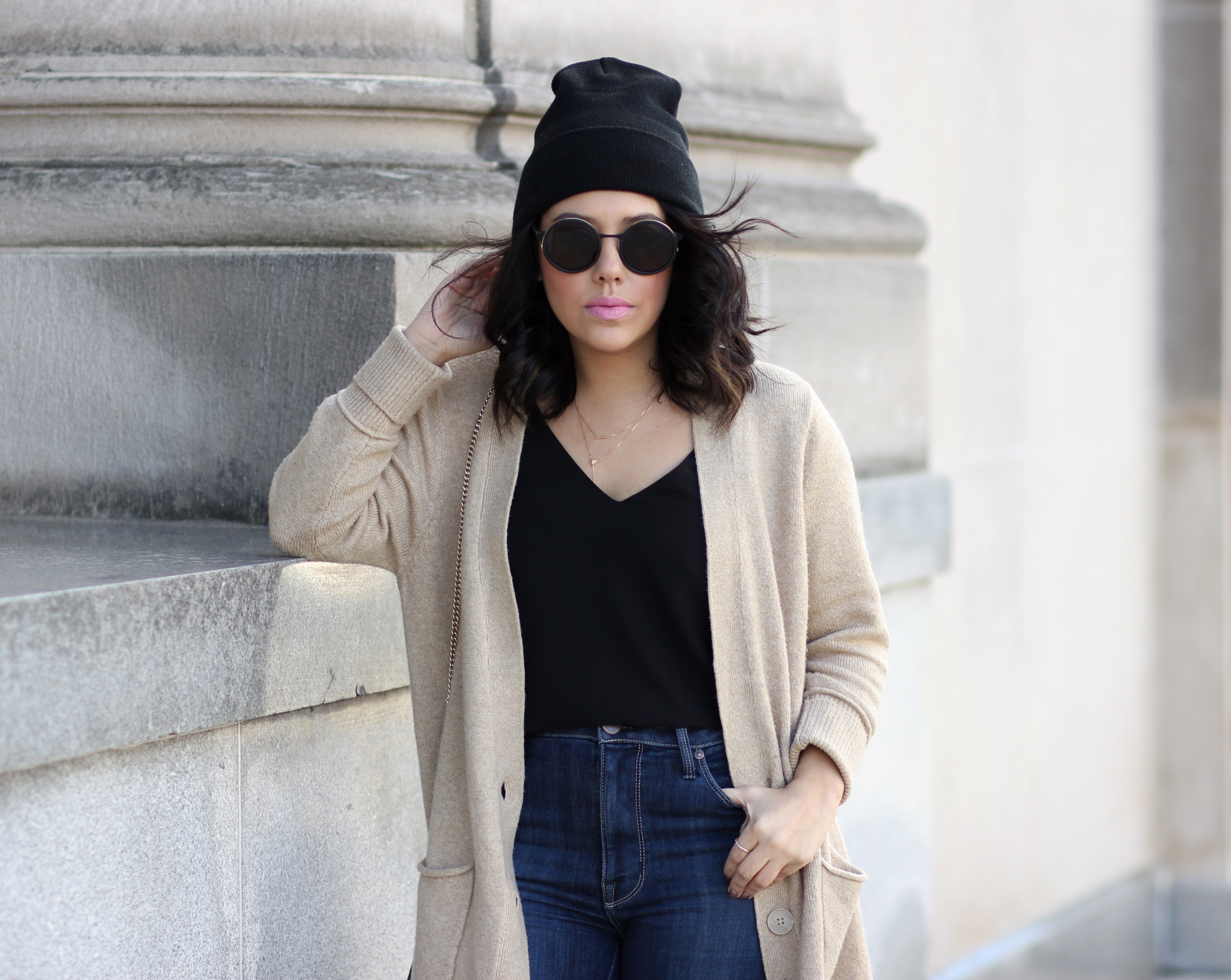 Outfit Details
Cardigan: Who What Wear x Target | Cami: TopShop | Jeans: Parker Smith
Shoes: Target | Bag: Mezzanotte | Beanie: Here | Necklace: TAI
I'm all about effortless pieces, regardless of the season.  Oversized cardigans do it for me every single time. I just love their overall vibe and how easy it is to style them.  They're one of those pieces that you can mix and match in countless ways.  I've definitely worn this one a bunch of times over the last two months.  I'm totally into tans and neutrals right now too.   When I saw that the sun was shining nice and bright, I thought it would be the perfect
opportunity to lose some of the layers.  I definitely had spring time on my mind with this look. This would be a great transitional outfit going from winter into next season.
Did you catch that beanie baby reference? ☺️ Remember those? lol Beanies have become such a staple in my winter wardrobe.  They're another piece that is just so easy and
effortless. Do you remember my Féline outfit?  Well, this is the same beanie I just turned it around! It's sometimes hard for me to find ones that fit loose and slouchy. This one is
perfection.  Often times, I like pairing them with my longer length coats and sneakers for a super laid back and casual look.  This time though, I thought it would be fun to dress it up with a pair of pumps. I think it really shows the versatility of this one simple piece.
Hope you enjoyed this post! Happy hump day. 💛
-Get The Look-