Hello beauties!
Another Monday is here and it's raining on and off in Jersey, but here's some color to brighten up this day!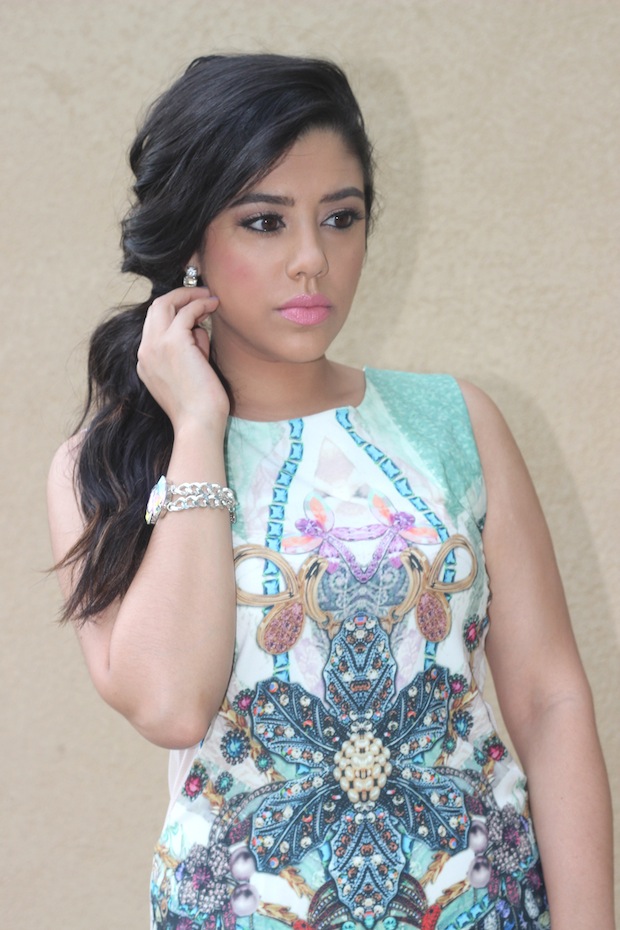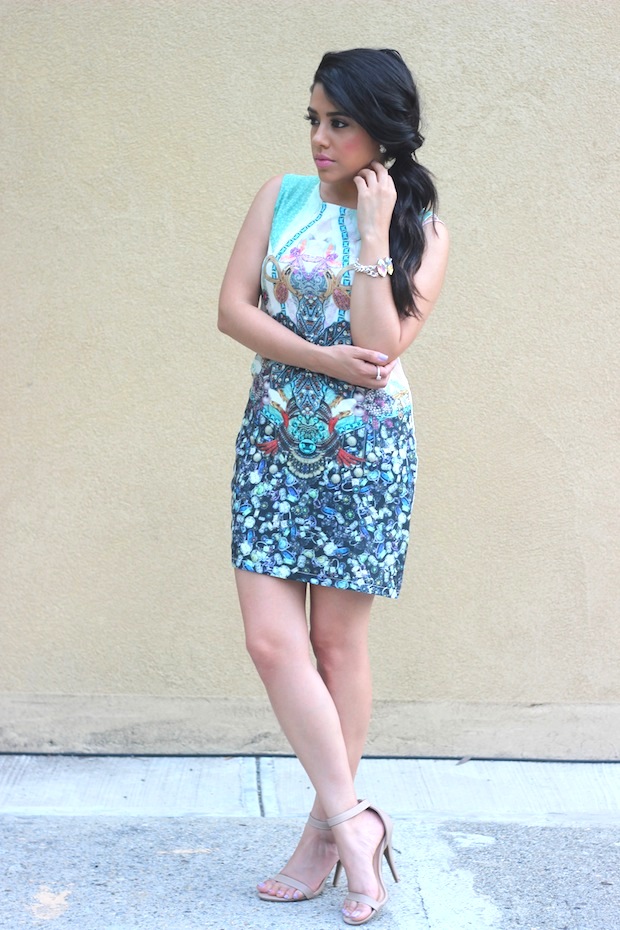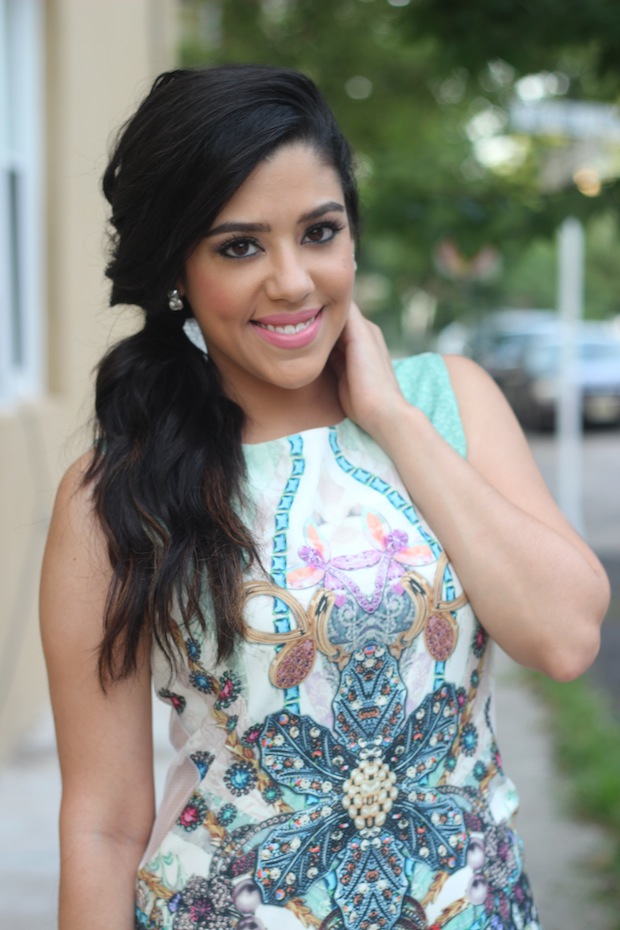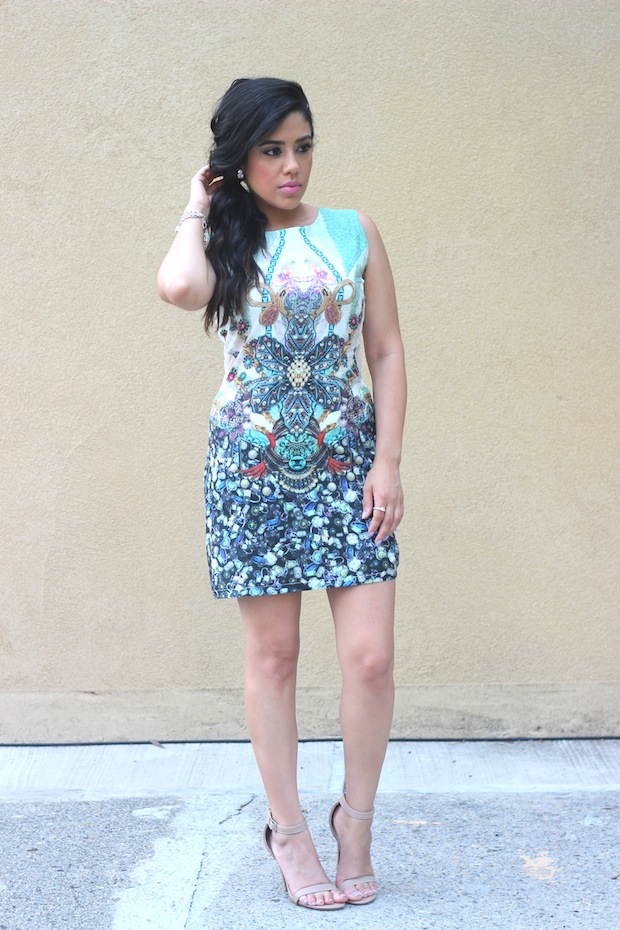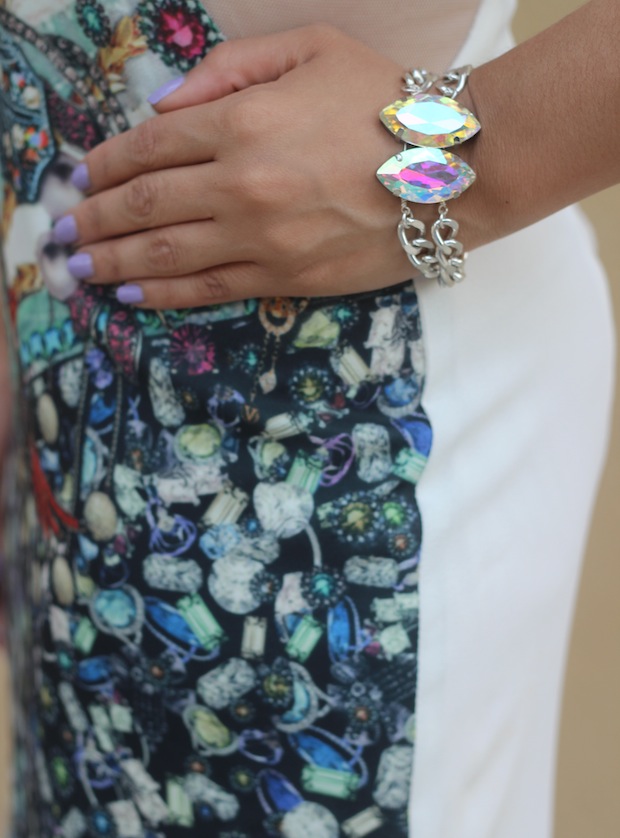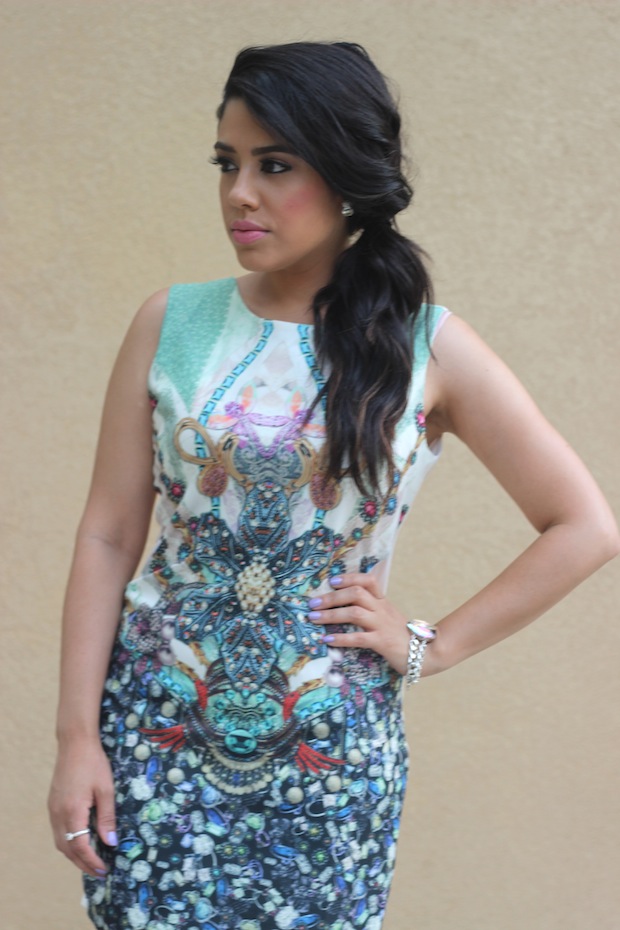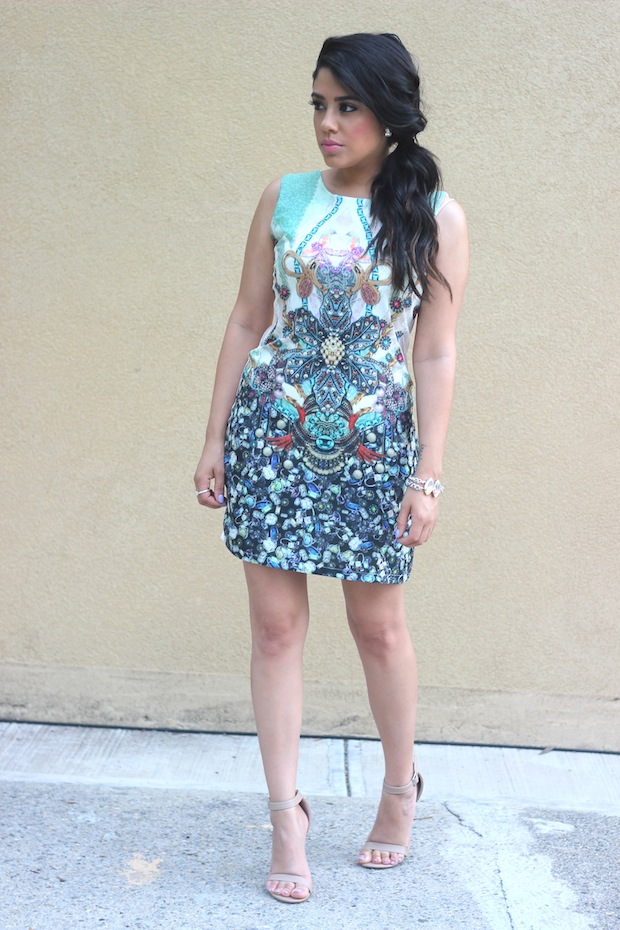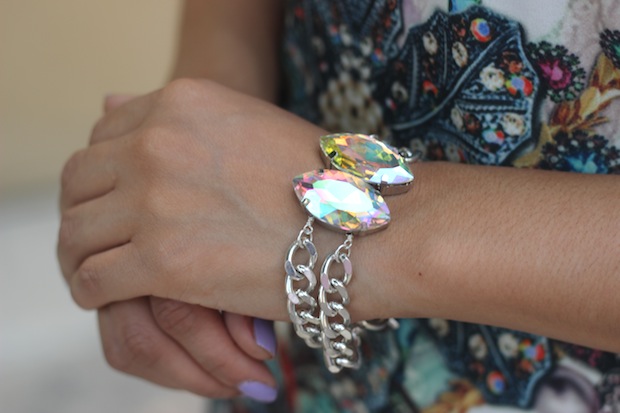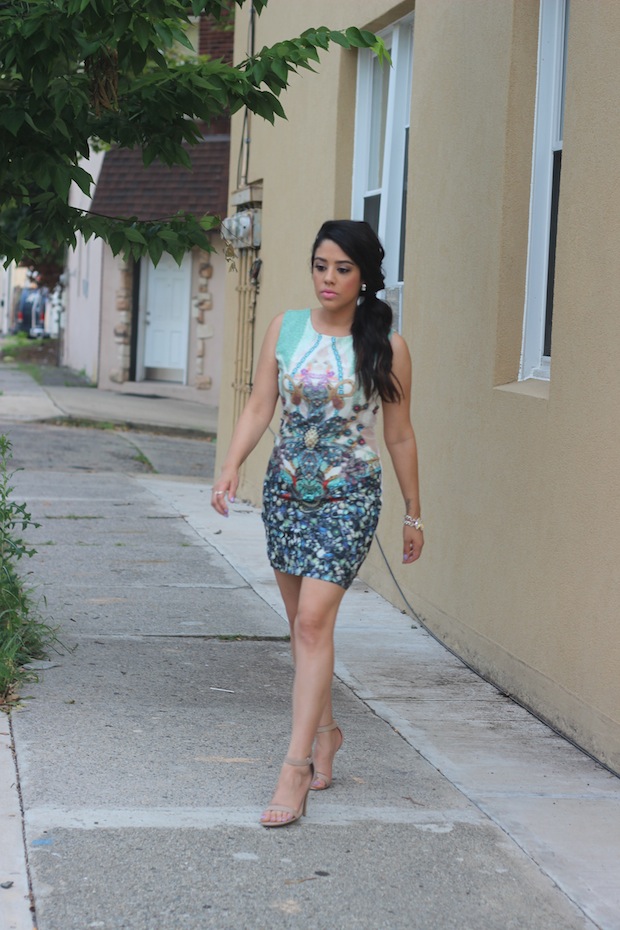 This dress is from
Daily Material
, the online boutique that I told you guys I was working with in a few previous posts. They have not fully launched yet. There's only a few things on the site right now but they are still working on everything and fixing things up. However, this dress was one of my favorite pieces so I couldn't wait to style it for the blog. I love the jeweled design and mix of colors. It's perfect for a summer night out.
I swear these shoes were meant for me! I went to Mandee specifically to see if I could find this exact style but they said they were sold out in nude. So I tried on a couple of other pairs and as I was walking around I spotted these on the bottom shelf and it was the last one and in my size 🙂 I also ended up getting them for 20% off (score!)
How gorgeous is this bracelet from OiaJules? I rarely wear silver, so most of my accessories are gold. I was so happy to add this statement piece to my collection because the crystals are really beautiful. I love how they pick up all the colors in this dress. The heat wave in NJ last week was killer so I tried doing different things with my hair. I went with this low side ponytail that is super easy to do and perfect for those unbearable hot days!
XO