When I went to the Peter Pilotto for Target event, I bought this top. We weren't able to try anything on so I am really happy that it fit perfectly because I wore it this past Saturday night. 🙂 The print is amazing and now I wish I got the matching pants too!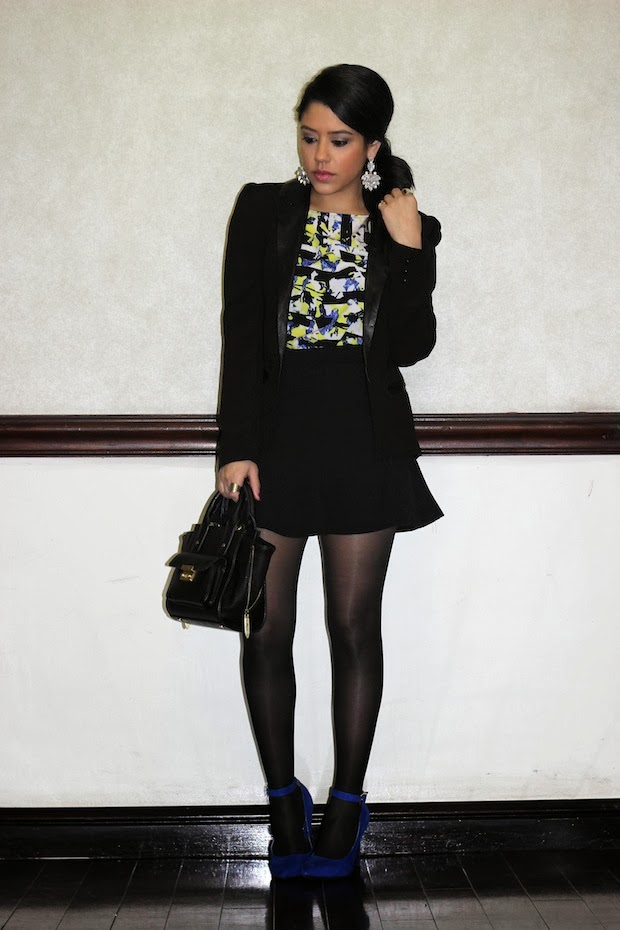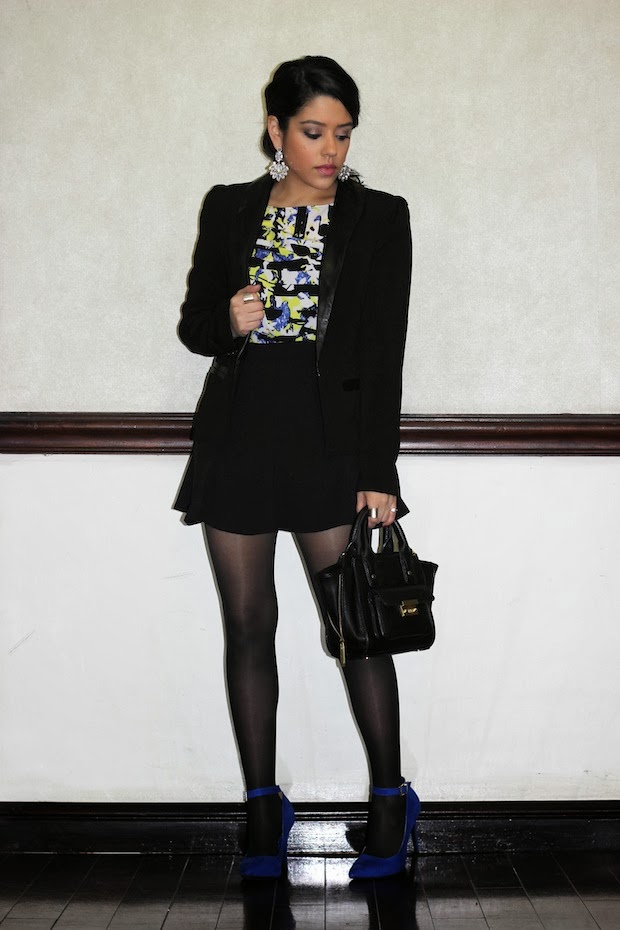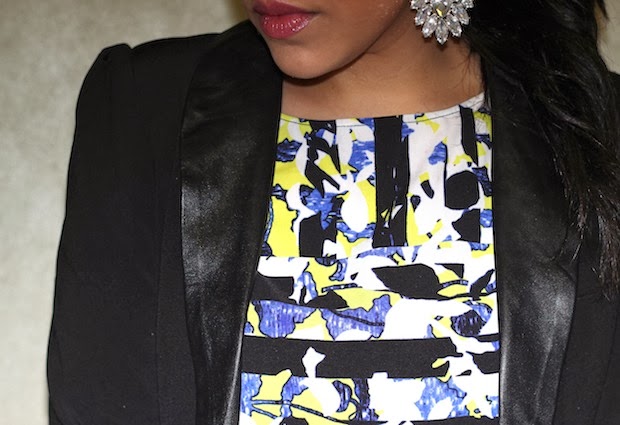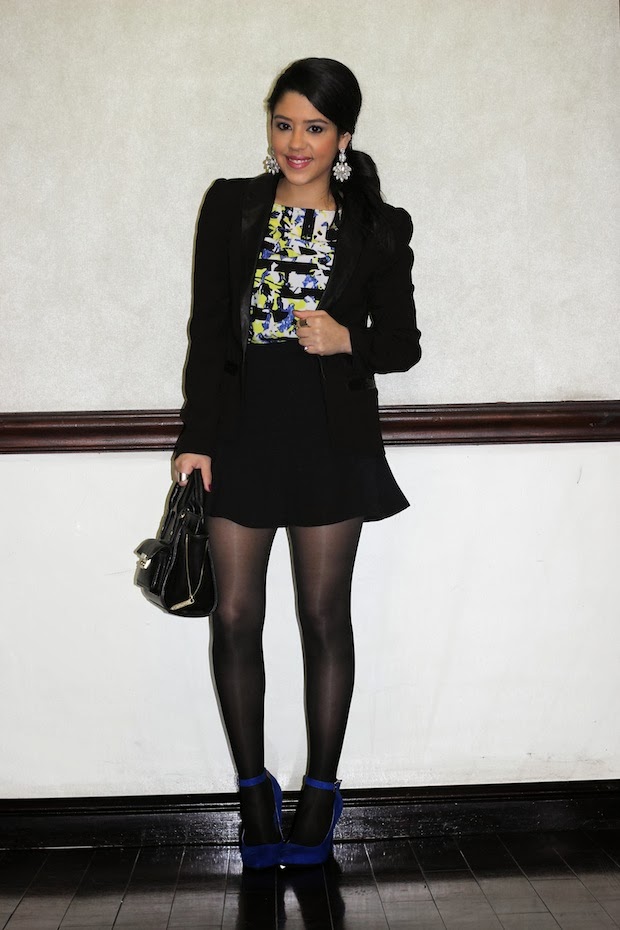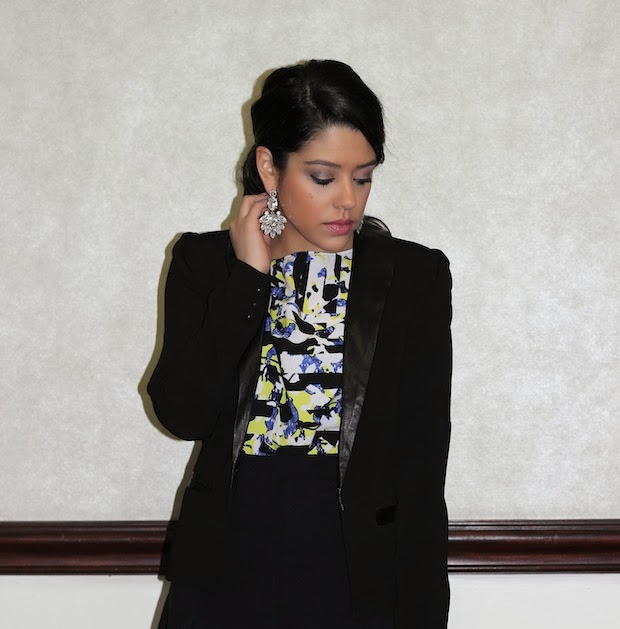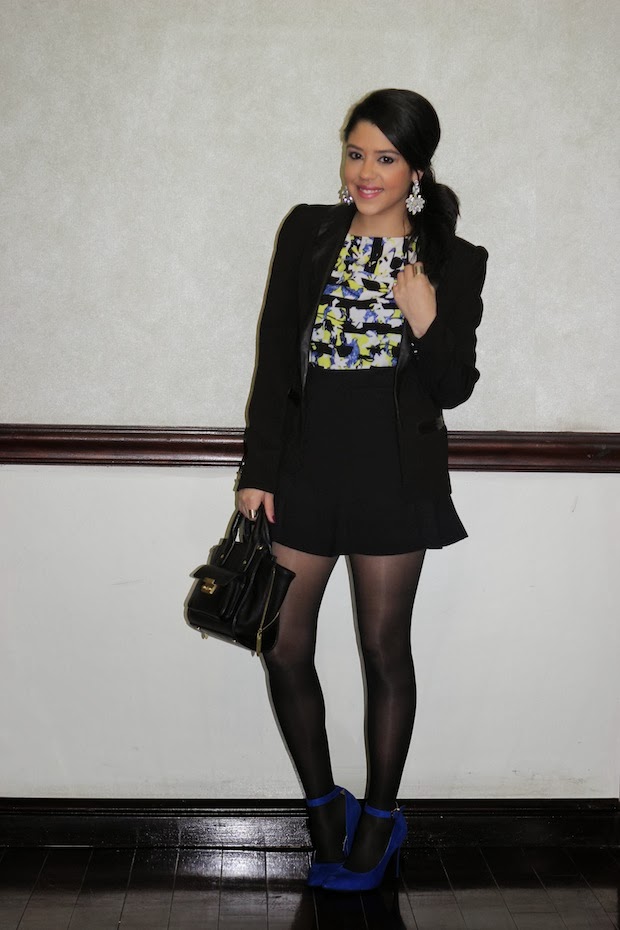 Bag: Philip Lim x Target / Earrings: Daisy Gem (
here
)
I had a fun event with LULUs, a presentation for Nellie Partow at Milk Studios and then a blogger dinner at Rosa Mexicano. This ended up being an impromptu outfit. I packed this skirt last minute so it definitely came in handy! I love the faux leather lapel of this blazer, I just wish it showed up better in these photos. It was way too cold the other night to shoot outside, so I did this quickly in my friend's apartment building. I will be wearing this blazer again for sure though as I can already tell it's going to become a new staple in my wardrobe. I really wanted to play on the blue in the print, so I decided to wear these ankle strap pumps. I'm definitely a fan of the blue/black combo. And once again I had to wear these gorgeous earrings!
It's so much easier to get great photos at the presentations and I fell in love with the Nellie Partow Fall Collection. Here are some photos and footage!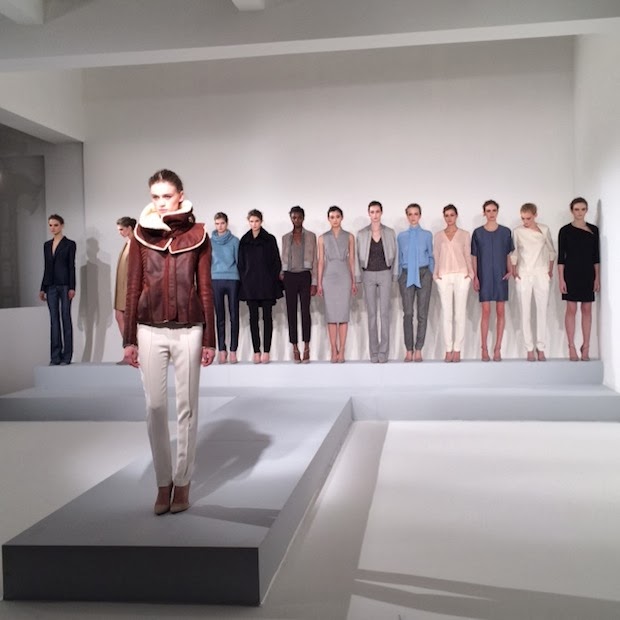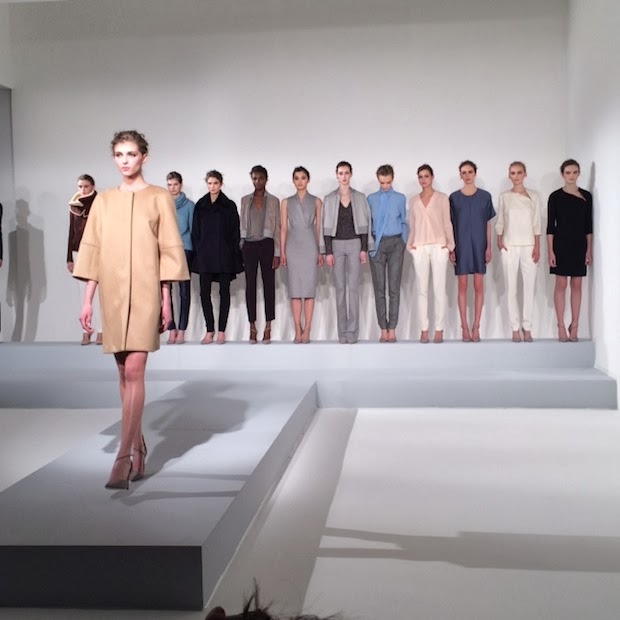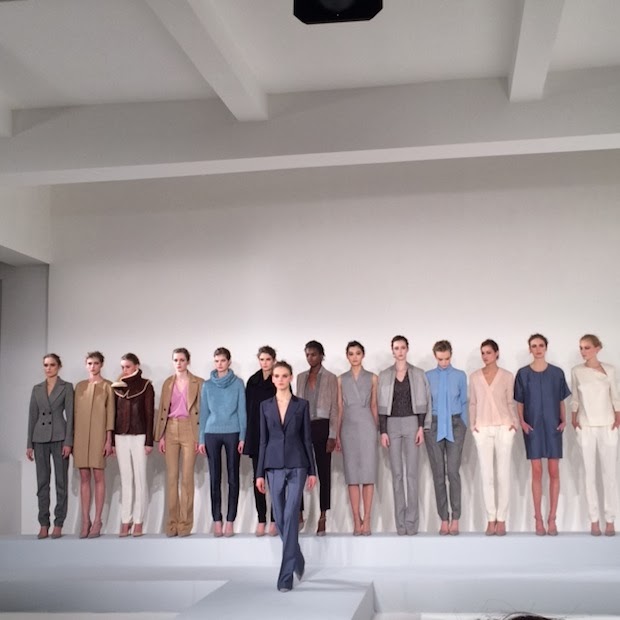 Enjoy the day beauties!