I am back from Miami and have SO much to share!  I was a little sad that the wifi connection was not strong because I couldn't blog like I wanted to.  But to be honest there really was not enough time anyway and the whole experience flew by.  I have outfit posts and event/runway show pics to post so I think I will alternate and go according to each day that I was there to keep it all in order.  In each post I will share the experience with you!  Unfortunately we didn't even have time to film but hopefully these photos will be enough!
This outfit is from the first night and what I wore to the welcome reception/people interview on the hotel rooftop. All of these photos were taken by the amazing Grant Legan.  I was so spoiled getting to shoot with him this entire trip!! He is so talented and creative.  These are the types of outfit photos that I love and really want to do.  I absolutely love shooting with my mom, but editorial style pics have my heart.  Plus, the scenery where I live is slim pickings!
Everything that I am wearing, besides the shoes and bag, are cotton!  I decided to wear this outfit the first night because I knew we were being interviewed and I felt that this was a super edgy/chic NYC style outfit. Since I was there to rep the North East and I live 5 minutes from NY, I just felt that it would be a good representation of my both me and my region.  I literally found these shorts 2 days before I left.  It's the first thing I own with the brocade print and I love the gold because it really pops.  During this whole trip my bottoms were the statement pieces and my tops were all simple.  Since most of what I wore was cotton, I thought it would be a great way to show the versatility with the simplest pieces.  I think these shoes made the whole look complete though.  Absolutely obsessed and so happy I got them!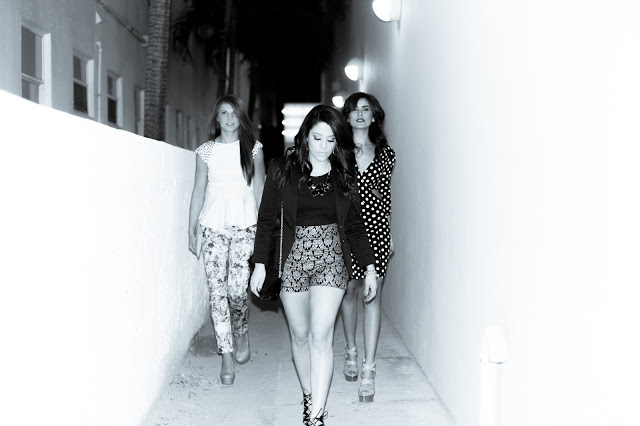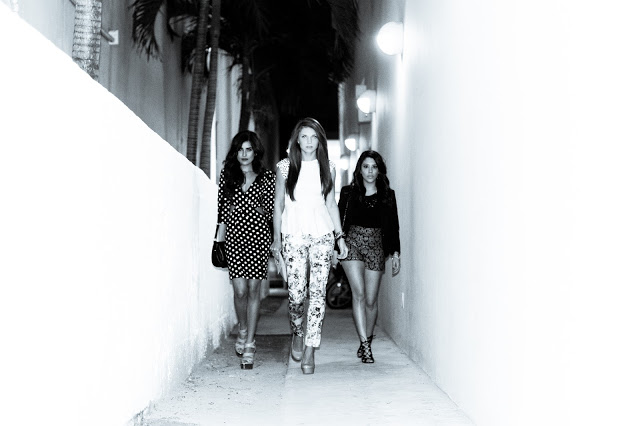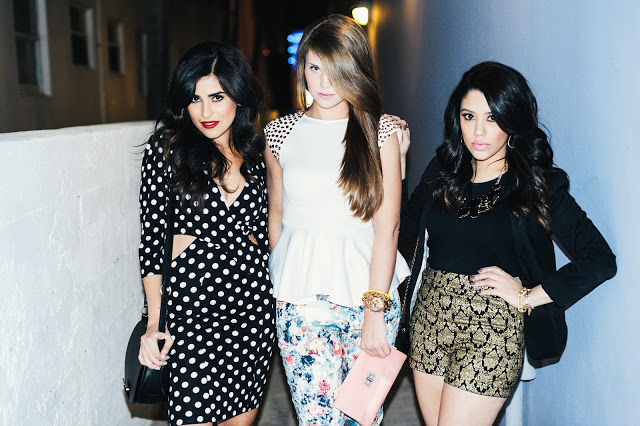 Here I am with 2 of the other style setters, Sazan & Emily.  The three of us took lots of pics together with Grant during our trip.  It was so much fun!  Sazan won for the South and is a fellow fashion blogger/ aspiring host and Emily won for South East and works for a really nice jewelry brand.  She got us the cutest gift that I will share on here soon.  I loved hanging out with them and creating new friendships.  The whole trip consisted of fashion, creativity, and inspiration!
Most likely tomorrow, I will post photos and info from the welcome reception.  It was such a great night and I wish I was still in Miami!
XOXO