Ever hear the song
Black & Gold
by Sam Sparro? It's one of my favorites and whenever I wear this combo, it instantly comes to mind, even though the song has a much deeper meaning than colors. I actually wore this a few weeks ago to an event. If you follow me on
instagram
, then you might remember it. I finally got the chance to shoot it so I wanted to share on my blog as well!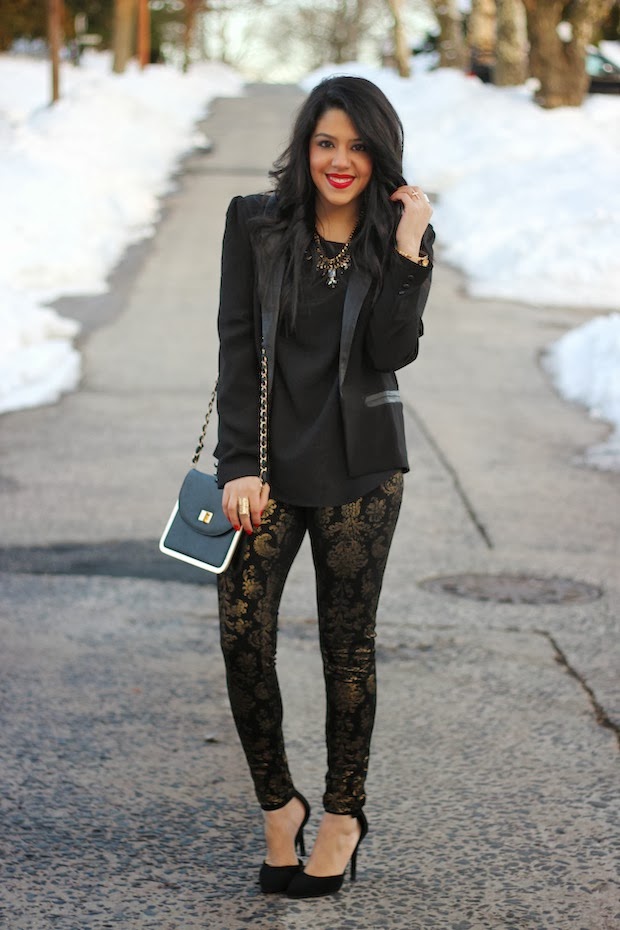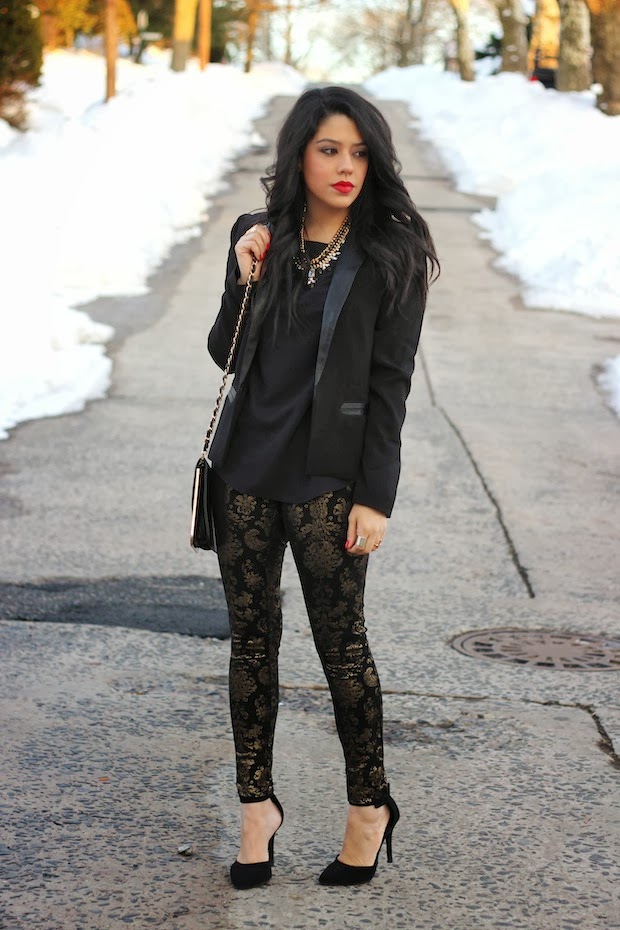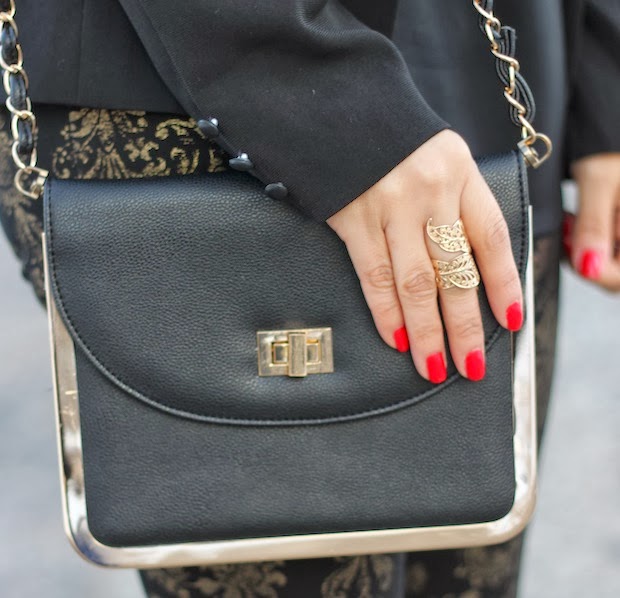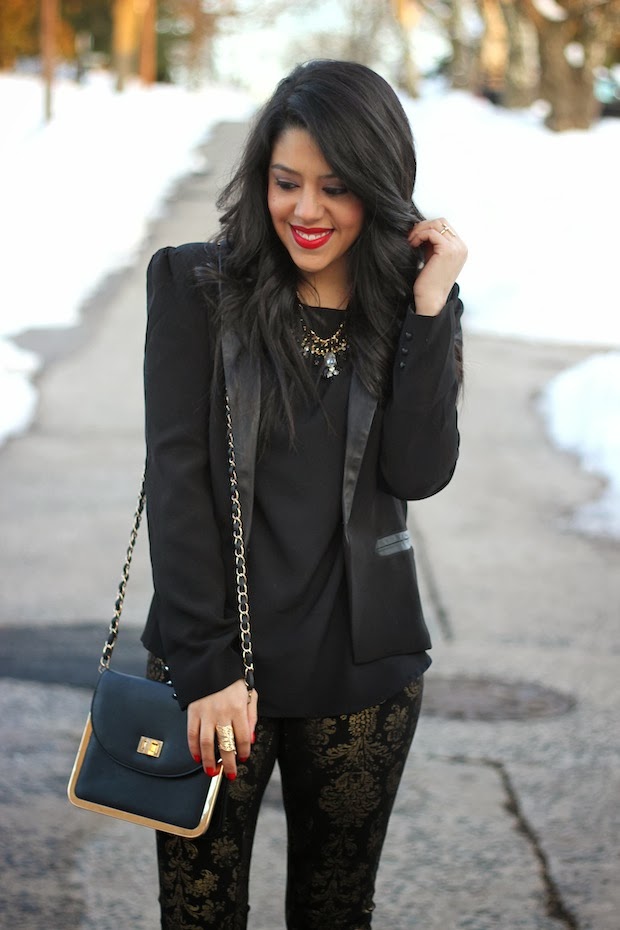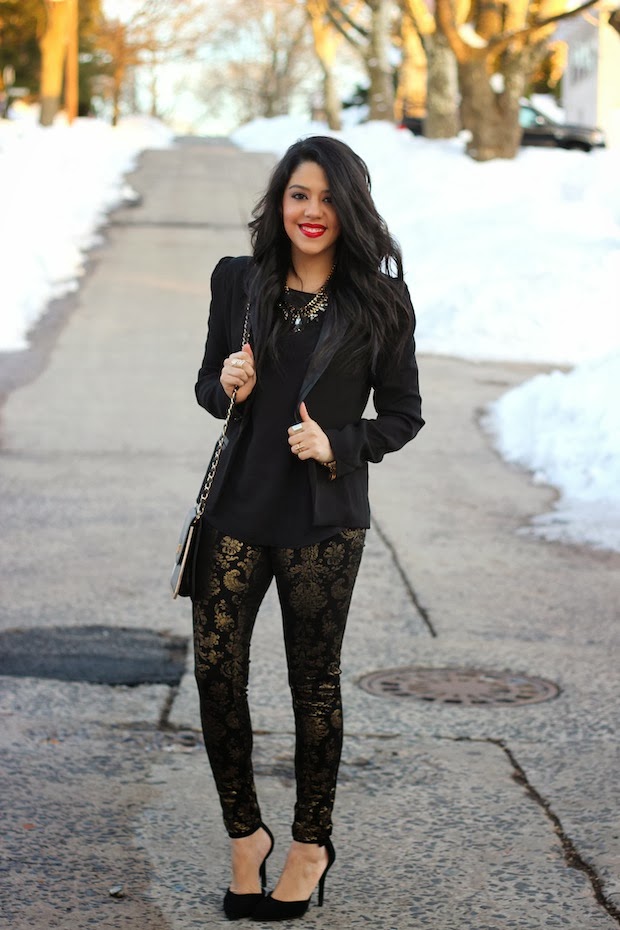 Bag: Charlotte Russe (
also love
) / Necklace:
Prima Donna
Leaf Ring:
Tanya Kara
I made a few minor changes with the look by switching out the blazer for this faux leather lapel one. I wasn't lying when I said in a previous post that this will become a new staple for me! I also switched out the big stud bag for this smaller shoulder one, but everything else is how I originally wore it. This simple black top from Target was such a great purchase because I have already worn it at least 10 times with different looks. It's perfect for pairing underneath blazers and tucking into skirts. A black top and a white top are other staple pieces that I think every woman should have. It's crazy how such a simple item can be reworked countless ways with other things in your closet.
Now can we talk about these foil brocade leggings?! They're really more like pants because they have pockets in the back and they're much thicker than regular leggings. But either way, I think these are pretty bad ass! I'm all for a good print and a classic color combo, so I got the best of both worlds with these. I also have them in silver so I am going to style them in a completely different way. The main reason I wanted to shoot this look was to be able to show the detailing in these because the photo I posted to instagram did not do them justice.
I hope you all have a great day loves!
<3