Happy Saturday my loves!  I hope that you're enjoying this weekend so far. The weather is beautiful today and thankfully not as hot or humid as the past few days.  I'm in an all black mood so I wanted to take advantage of that and wear these great new pieces.  It's dressy but edgy.  Hope that you like!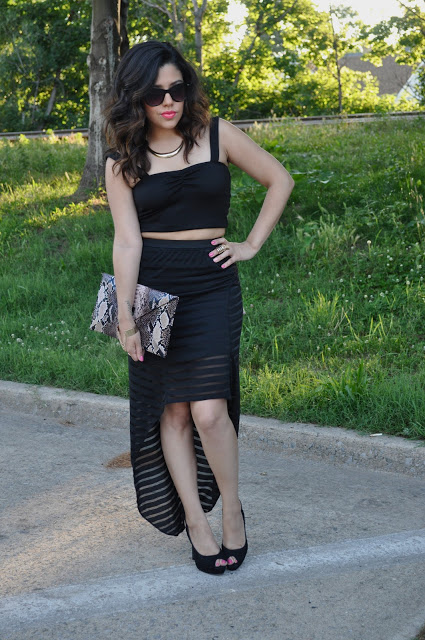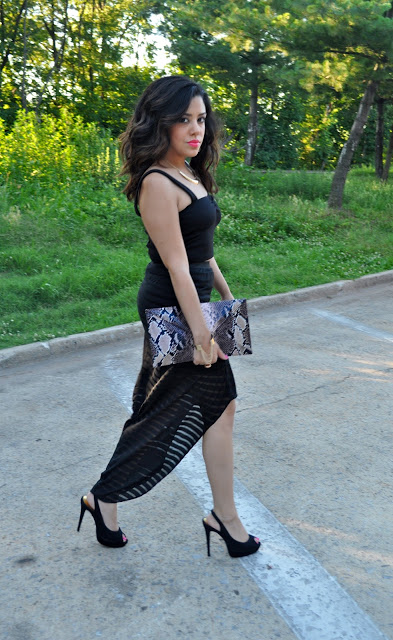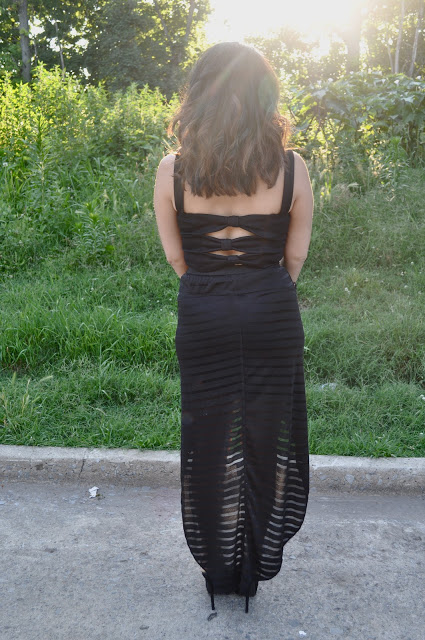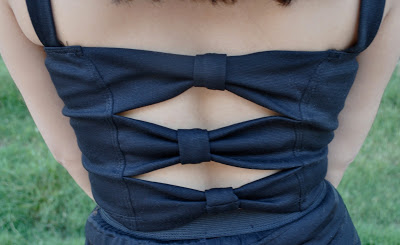 Crop Tank: Courtesy of Gypsy Warrior (
Here
)
Stripe Skirt: Courtesy of Gypsy Warrior (
Here
)
Clutch: Gypsy Warrior
Shoes: Forever21
Lipstick: MAC Full Speed
I'm sure you all know about my obsession with high low skirts by now.  I seriously can't get enough! It's like a maxi & mini rolled into one skirt. This one is sheer, so I have on a long tank underneath as a slip.  I've been doing that a lot lately.  This would also look good with some black shorts under neath as well.  I paired it with this little crop tank that has a sweetheart neckline and open bow detailing in the back. Super cute!! These type of tops are amazing for the sumer time ladies!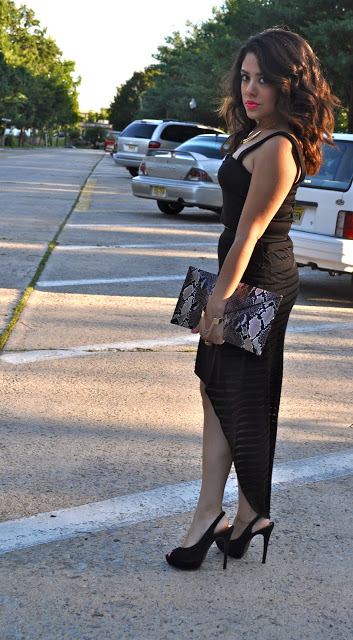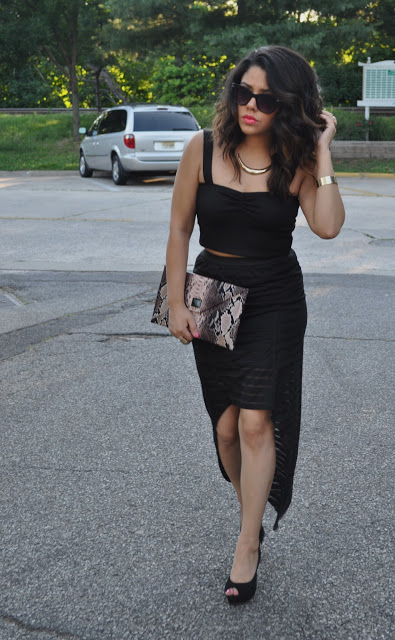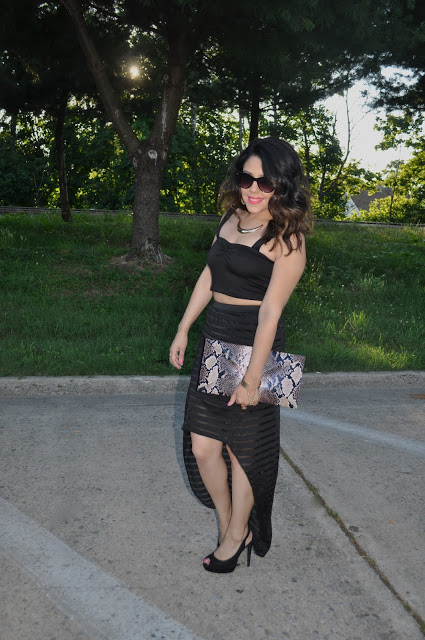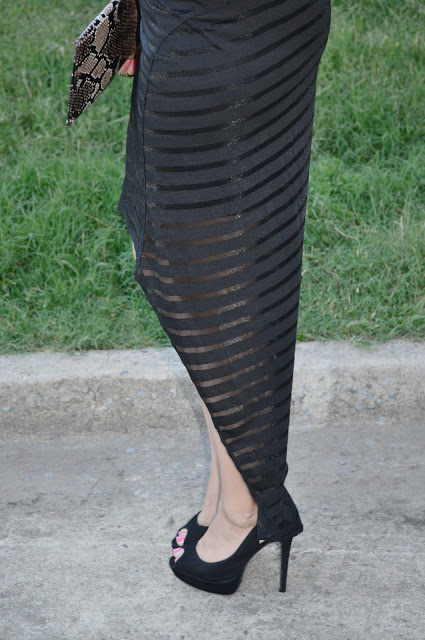 I was thinking of doing a colored shoe but I decided to stick with my all black theme so I put on these peep toe sling backs.  I have a little pop of color with my nail polish.  I have on Essie Off The Shoulder & A Crewed Interest as the accent nail.  Love these 2 shades!  I also went with a coral tone lip.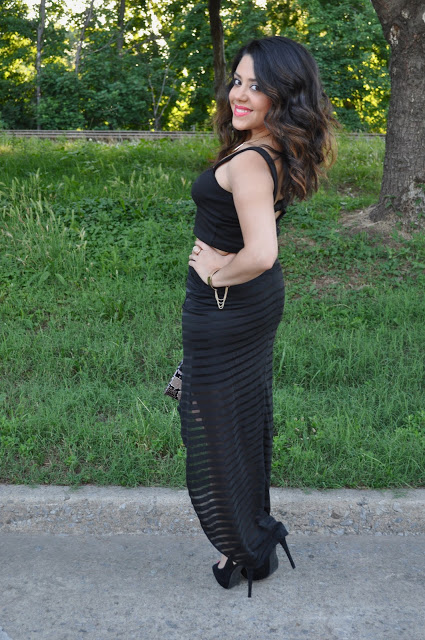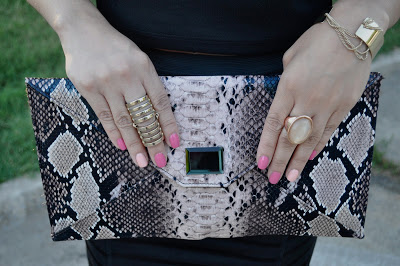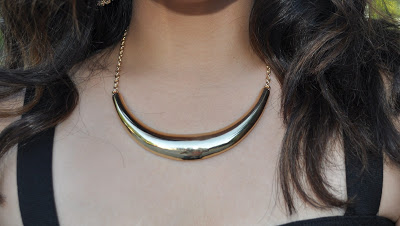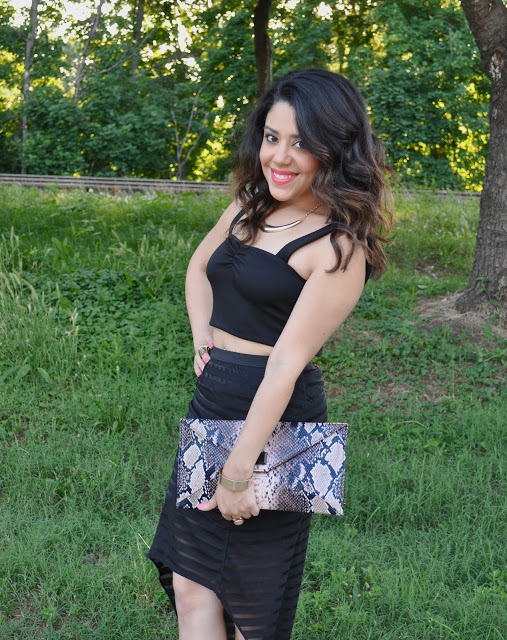 I'm using this snakeskin clutch that I adore!  It's one of my favorites and I purchased it a few months ago from GW.  My accessories are this H&M cuff and necklace, Forever21 earrings, and my 2 favorite rings.  My hair is sort of big today.  I figured out a new way to get it like this 🙂
Make sure you all check out
Gypsy Warrior
online! I hope that you have a great night!
<3