Happy Monday! I hope that all of you had a great weekend!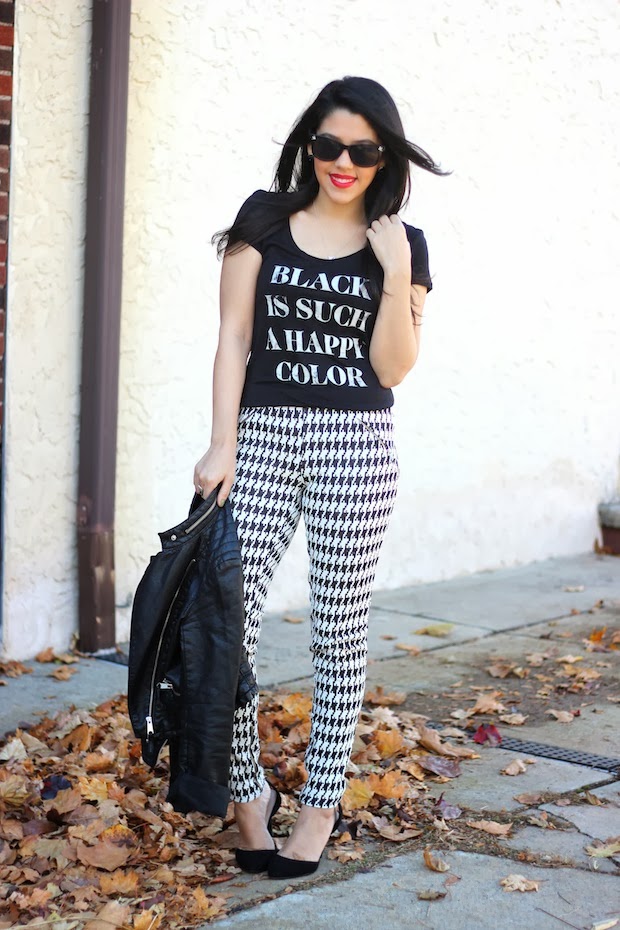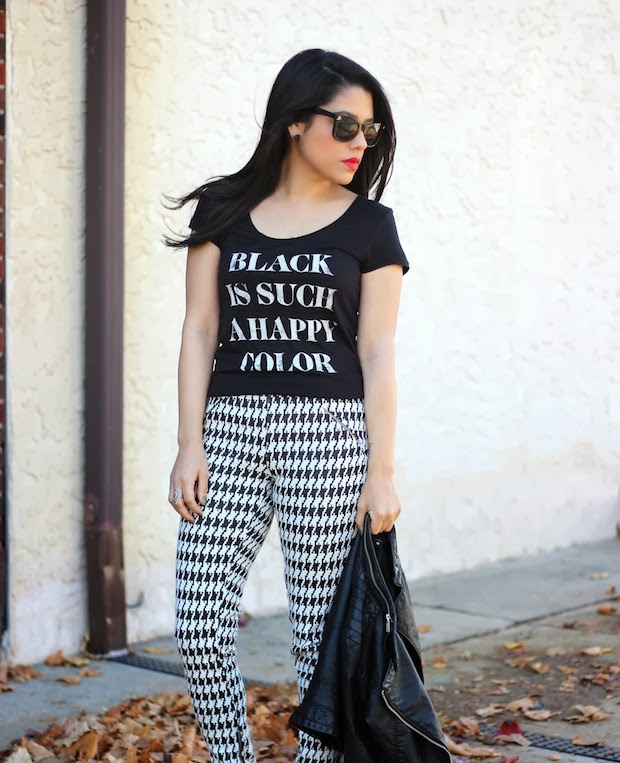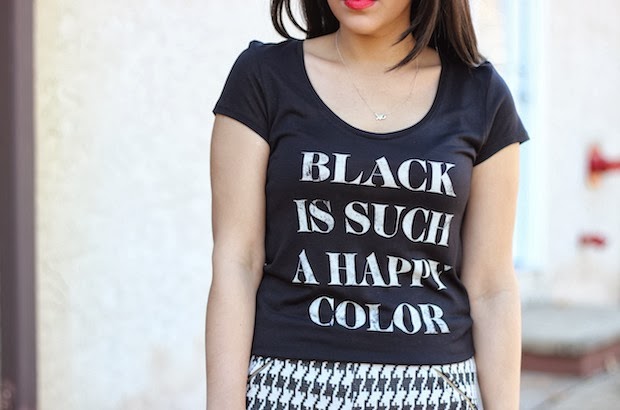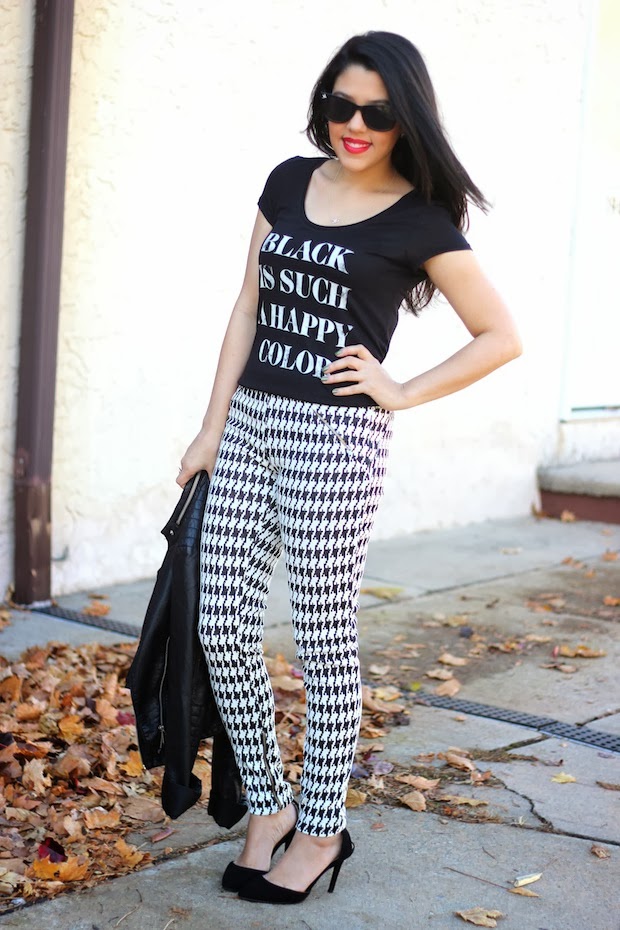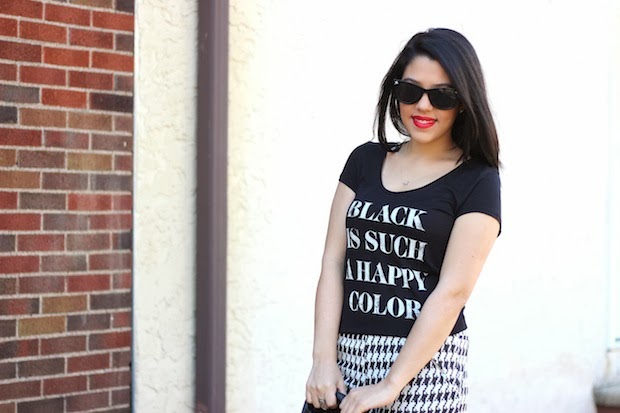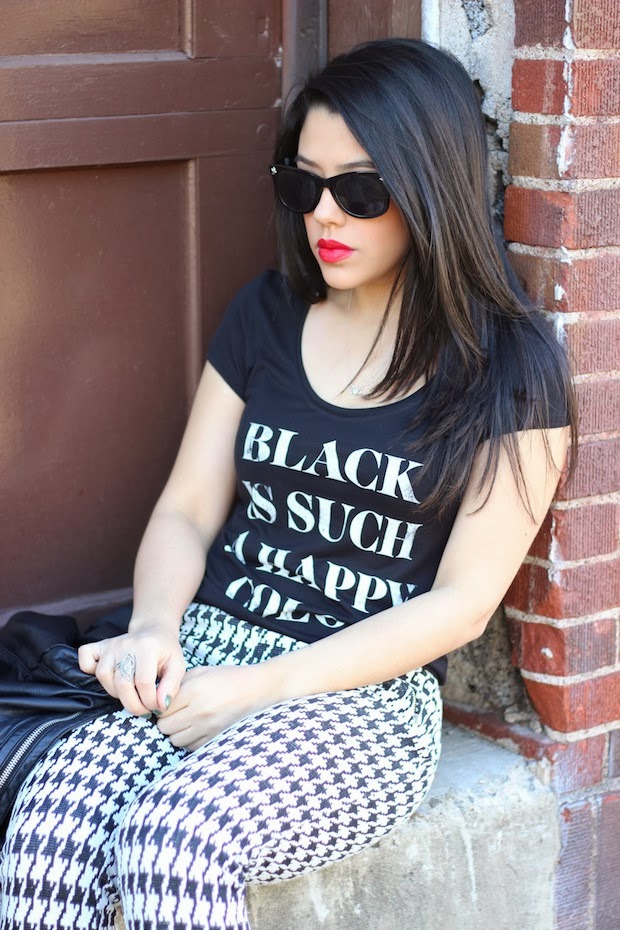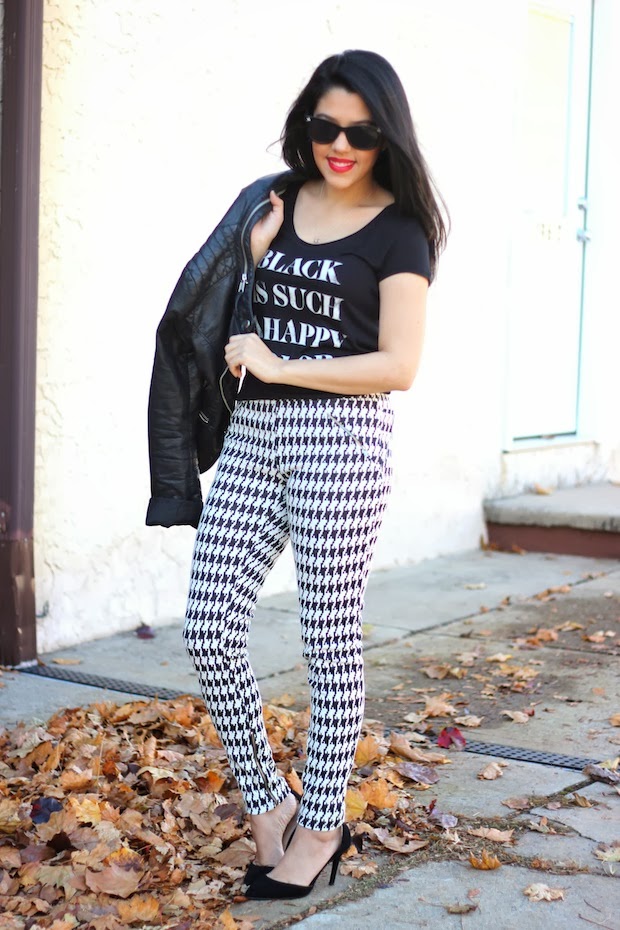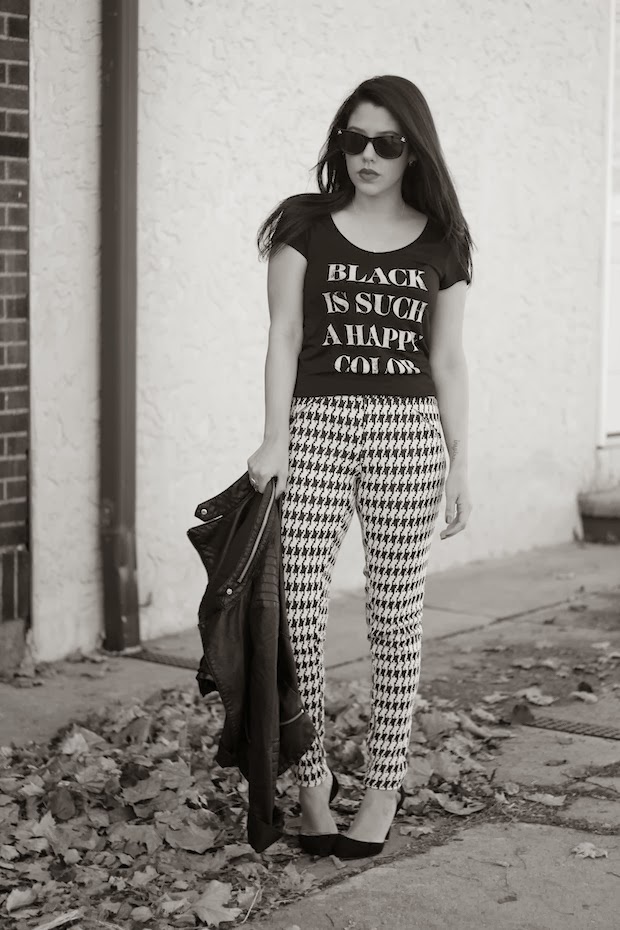 I finally went to Zara after a few months and I fell in love with these pants. As I mentioned last week, houndstooth is definitely a huge print trend right now. I didn't want to do the typical solid black or white shirt, so I decided to try something a little different. People mix prints all the time and it's something that I haven't really done. So this is kind of my own little take on it: graphic top with printed pants. Black is one of my favorite colors to wear and I totally agree that it's a happy color! People typically associate the brighter and bolder colors with happiness, but black is super classic and I would probably wear it every day if I could. I wanted to keep the whole black and white theme going on, so I only added color with my lips. I actually mixed two different shades of red together.
It's surprisingly a gorgeous day out (in the 60s) which is why I'm not all bundled up. Yay for pretty days!
This week is going to be a little hectic with some personal things that I have going on but I'm definitely going to try and post as much as I can. Please keep my family in your prayers this week. Thanks loves!
<3