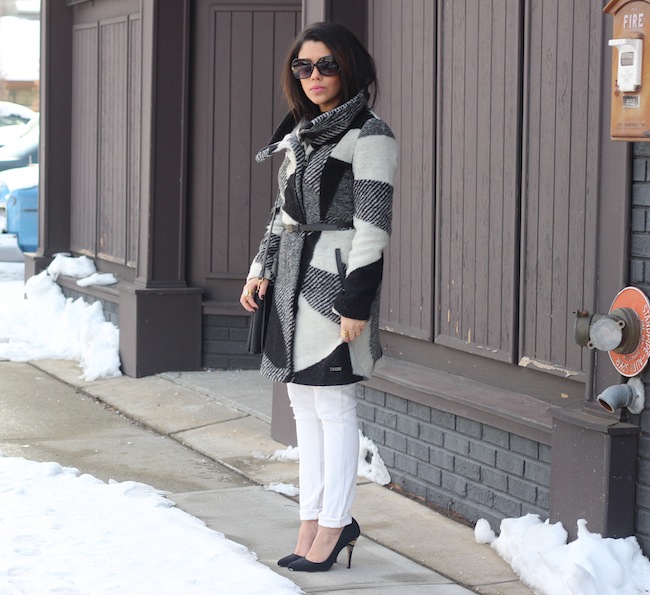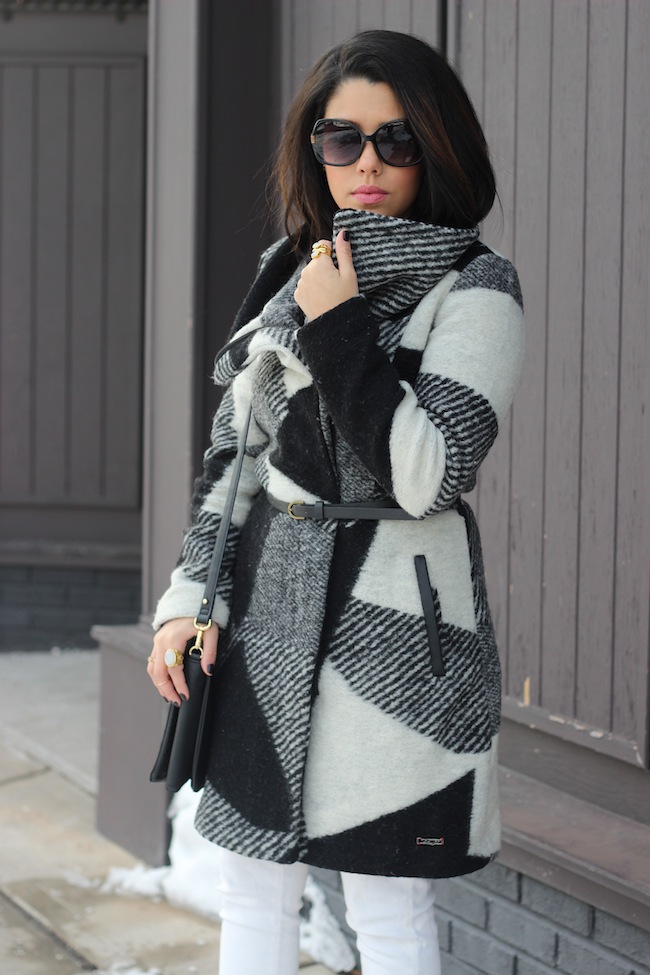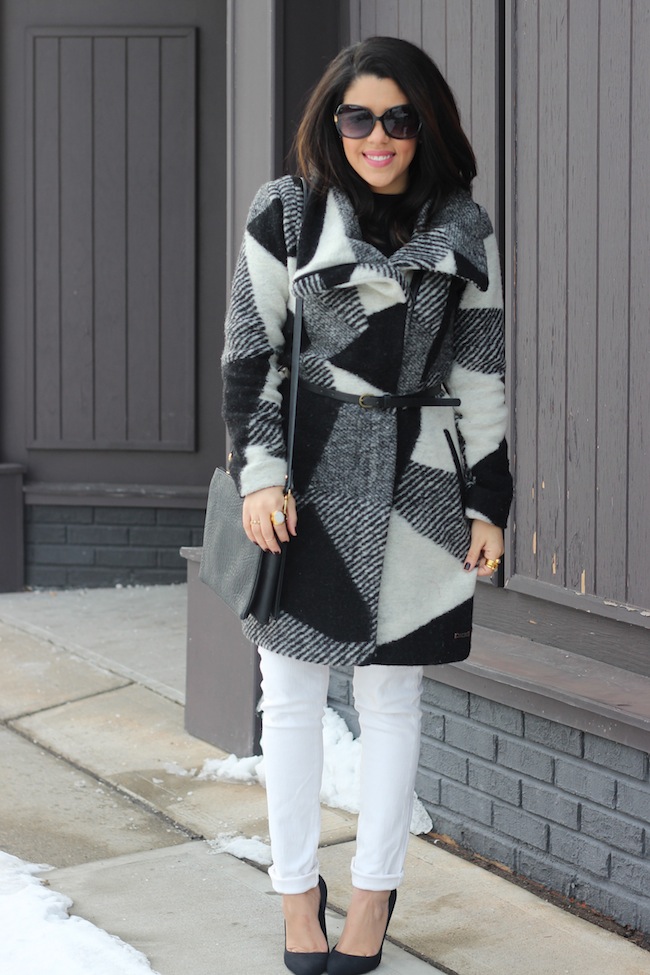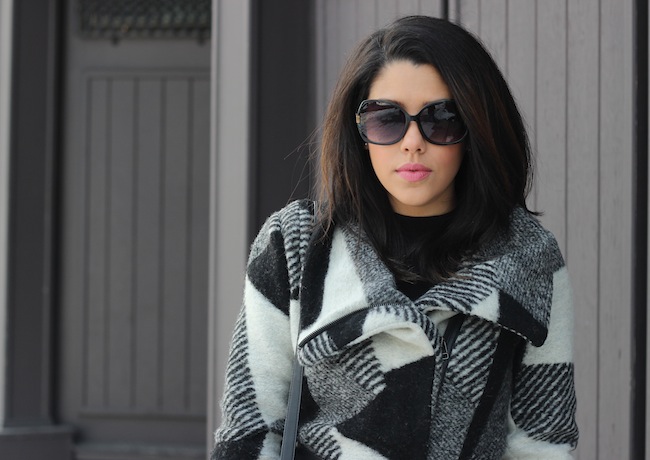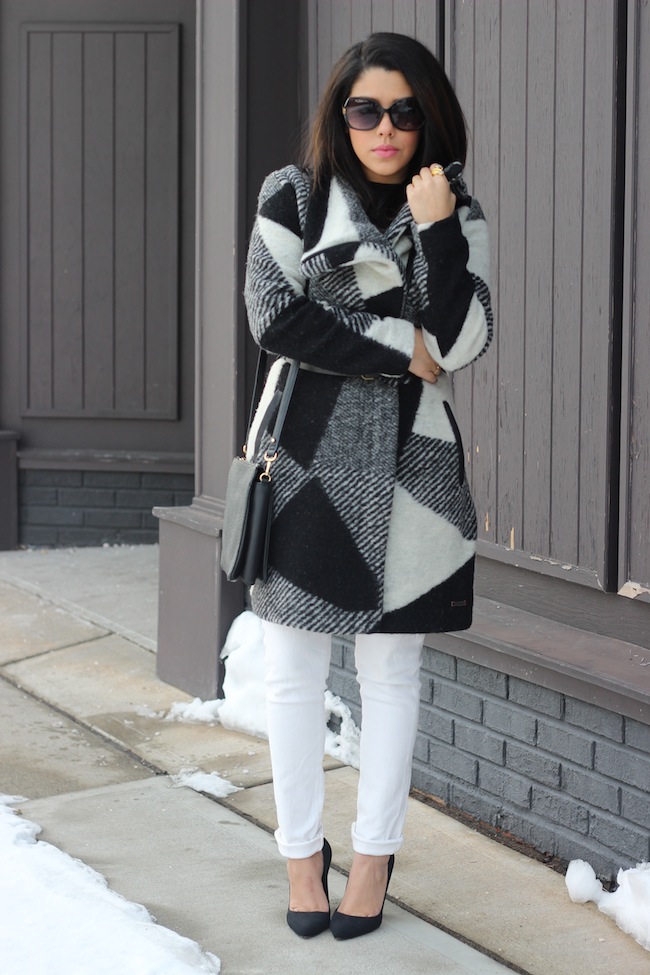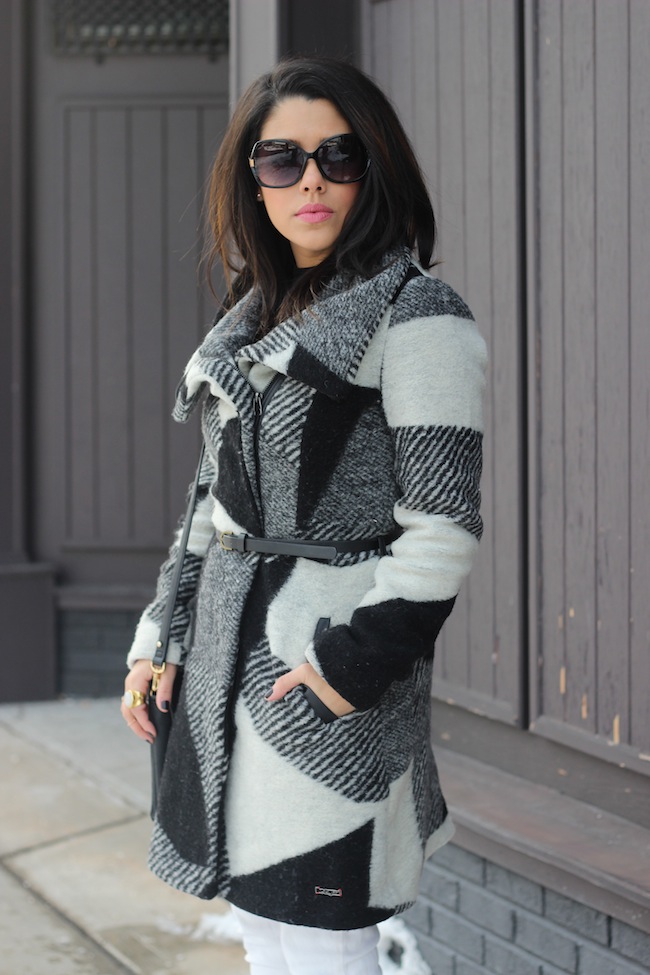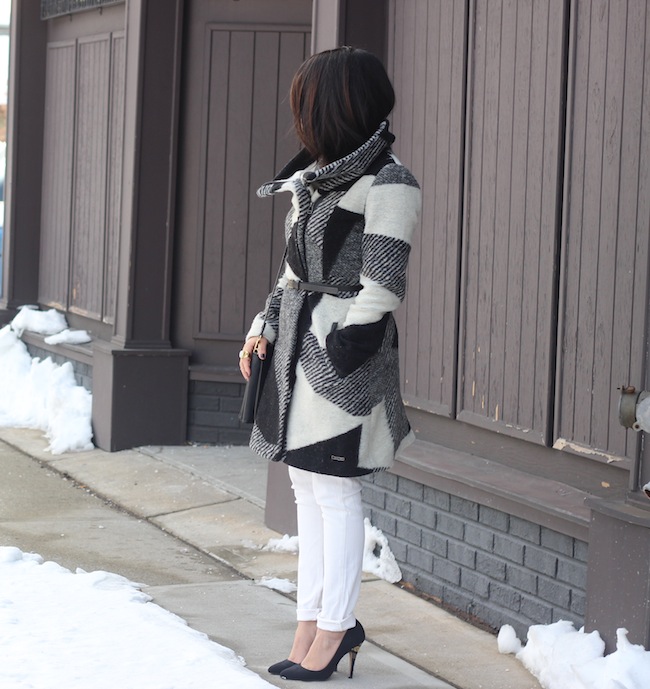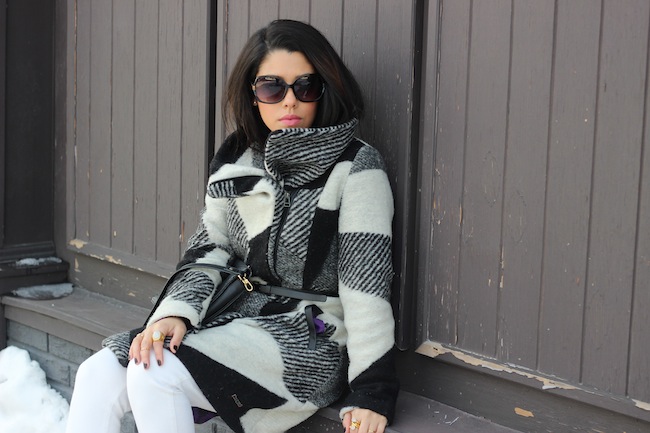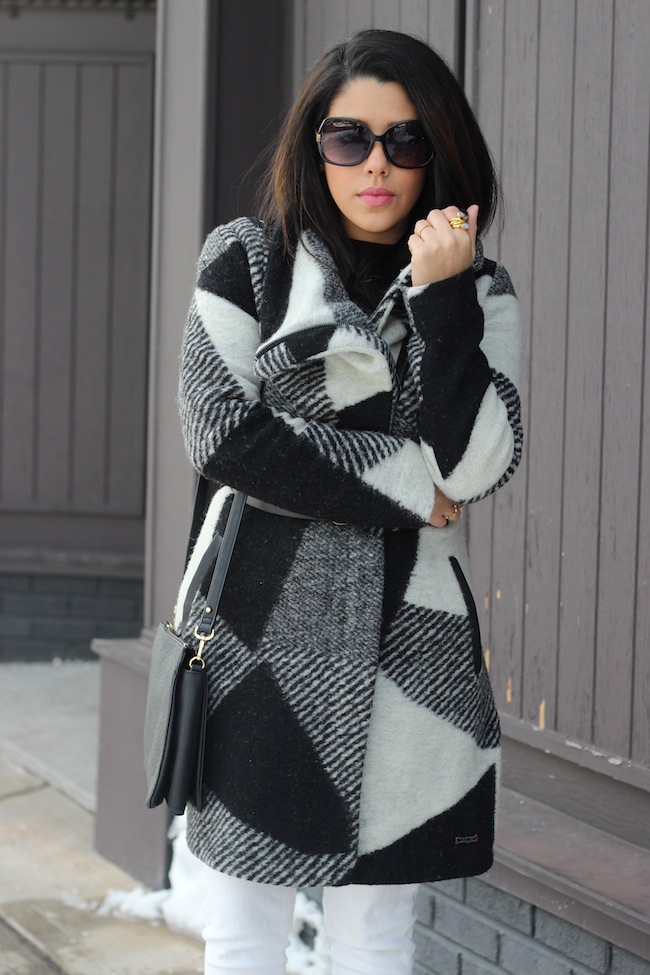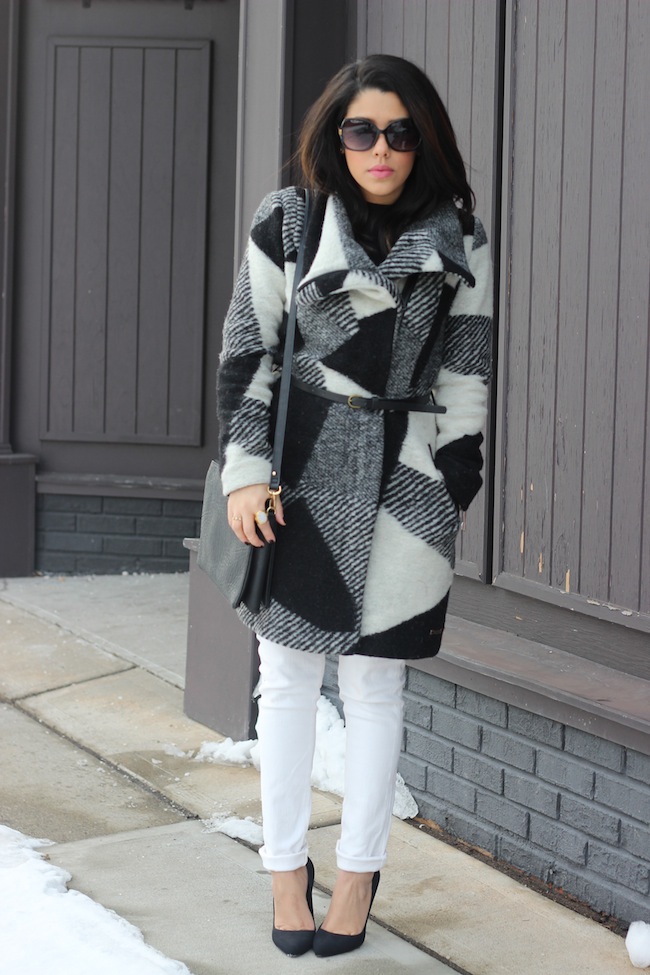 Outfit Details
Coat: Desigual / Sweater: Forever21 (similar one) / Pants: Love Culture (old, similar)
Shoes: CharliebyMZ (black pumps here) / Bag: French Connection (love this)
You can never go wrong with black and white. It doesn't matter what time of year it is, this color combo will always work and it's definitely one of my favorites of all time. Every time I hear the words, "Of all time," I instantly think of Kanye West at the Grammy's on stage with T Swift back in 2009. haha Speaking of, did you guys watch last night? I actually missed it! Ok, back to the outfit. I got this coat awhile back and posted a few instagrams wearing it, but never shot it in for a blog post until now. It's unique to me because of the wide lapels and the belt that it comes with. You can rock it a couple of different ways too. It's so comfortable and cozy. I decided to pair it with my white pants, which I honestly can't believe are still white after all of this time that I have had them. I did the hair tuck again, which I admittedly am a little obsessed with lately. It really is such an easy fix to doing my hair when I just don't feel like doing it. And instead of my signature red lip, I opted for light pink to switch things up.
Fashion week is in a few days and to be honest I am not as excited about it due to this crazy winter weather. As I type this, the streets are currently covered in ice. My outfits might end up consisting of oversized blankets cinched at the waist with fancy belts and snow boots. I'm only half joking. lol In all seriousness though, I never really know what I am wearing until last minute, but I know that this time I want to stick with more neutrals and simple looks. There will probably be a lot of black & white and some pops of color and/or print here and there. Definitely some chunky knits too! Looking forward to sharing this season with you guys again.
Let's grab this week by the you know what and make it our bitch. 😉
Happy Monday!