One of my FAVORITE things to wear are blazers.  I seriously can't get enough. I've been wearing them for the past couple of years and first got the inspiration to do so from Kim & Kourtney Kardashian.  They come in so many different colors, prints, lengths & styles. Years ago blazers were thought of as something you would only really wear to work (office attire).  But now, there are so many ways to rock them.  I consider blazers a staple piece that should be in every woman's closet.  They are classic.  If you don't have any, then I highly suggest getting yourself a couple of these.  You will be surprised at all of the various looks you can get out of them.
My intentions with this particular post are to give some insight & inspiration.  I'm going to post several different pictures (recent & past) of the different ways that I have chosen to wear this fashion Godsend!
With Jean Shorts & Tights






I love layering.  Wearing jean shorts over tights is actually another trend.  I wasn't sure how I felt about it at first, but it really grew on me.  My goal with this look was to be casual & trendy but I wanted something fun with a little funk.  I wanted the outfit to come together well without trying too hard or over dressing. There's something very "I kinda just threw this on but it works well" type of feel lol. I'm wearing my Bakers wedges with these Forever21 ripped shorts.  This shirt is actually a boyfriend tee from Target.  I have them in almost every color. I tucked it in slightly and put on my black "go to" blazer.  I'm wearing a Juicy Couture ring, Michael Kors watch, feather necklace & black stud earrings.  The FINAL touch was putting on these "nerd" glasses.  I adore these & I love how they add a little extra something to all my outfits. Thumbs up for "Geek Chic".
With Leggings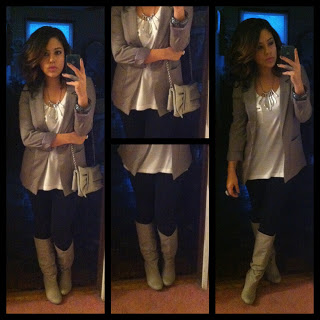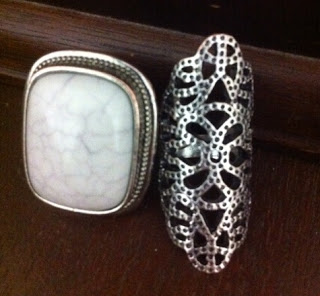 A good pair of leggings for the fall/winter is another must have for me.  You can dress them up or down to your liking.  Long blazers work best with them. This look is very simple & easy to put together.  I have on a loose fitted shirt and grey blazer from H&M and these boots from Mandee.  The heels on these are not that high so it makes the outfit even more casual.  I accessorized with this statement necklace from a thrift shop, a few mixed bangles, these two fab rings, my Marcasite inspired earrings, and finally this purse from Mandee.
Since I'm wearing all neutral colors, I wanted to add some color.  So I put on Pink Poodle lipglass from MAC!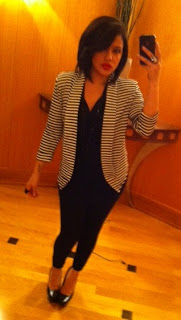 I wore all black with this striped blazer style jacket from Forever21 & put on Russian Red from MAC.
With Ripped Jeans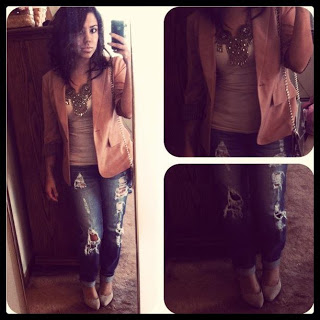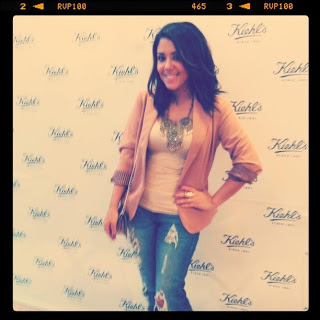 As I've mentioned in a previous post, ripped jeans add some texture to your look.  I got these last year from Love Culture and I will never part with them.  They're my favorite jeans.  As soon as I got this blazer from Forever21 I knew it would go perfectly. I love the contrast it brings. I'm wearing a similar colored tank from H&M and the shoes are from Zara.  The statement necklace is from a thrift shop & this clutch purse from Aldo Accessories.  I wore this to Fashion Night Out this year 🙂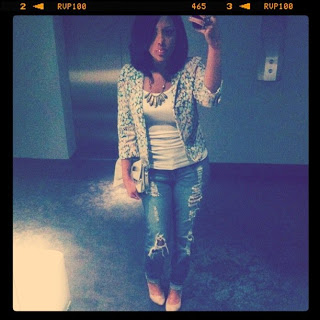 Here I am also wearing the same ripped jeans & Zara shoes.  This time with a white tank & printed H&M blazer that I got in LA.  The necklace is Forever21 and clutch from Mandee.
With A Dress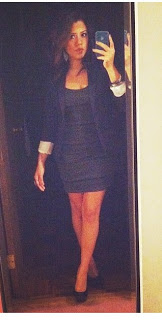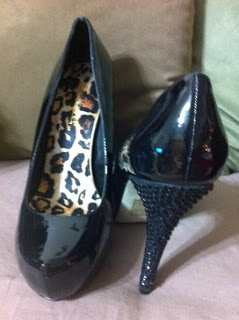 Putting a blazer over a dress can make a huge difference.  It gives it a classier & dressier look. I wore a black & grey dress that I found at Target.  Fits like a glove.  The shoes are from Shoedazzle.  I did very few accessories.  Hanging earrings from Aldo & Sophisto lips.
With A Skirt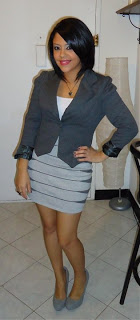 This is a simple & sohpisticated look.  I love shorter length blazers with skirts.  This is probably the first time I didn't leave my jacket open.  I still rolled up the sleeves though!  The blazer & skirt are from Forever21, shoes from Mandee, & I'm just wearing a white tank underneath to break up the color.
With A Romper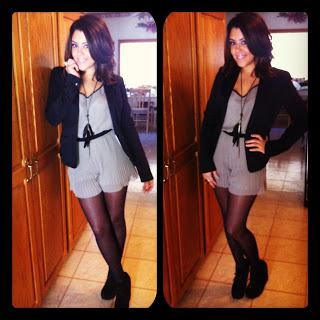 I posted about this outfit in detail in the post "birthday ensembles".  So I won't explain it all again.  But I really do love this outfit.
So as you can clearly see, I am obsessed with blazers & the different ways to wear them lol. I hope this post makes you want to go get one! Happy hump day!
<3 Naty xx