Happy Monday, hope you all had a fun weekend!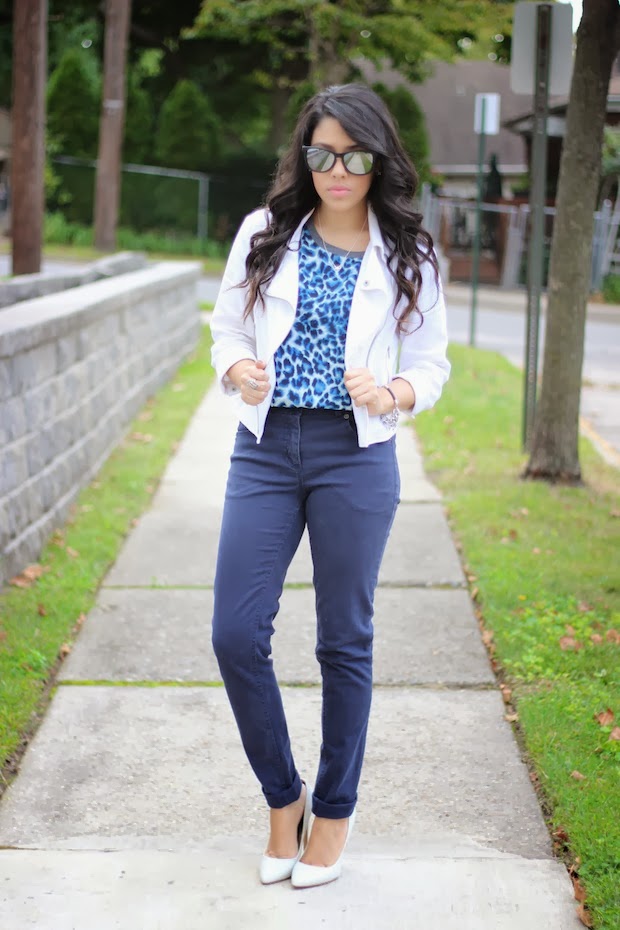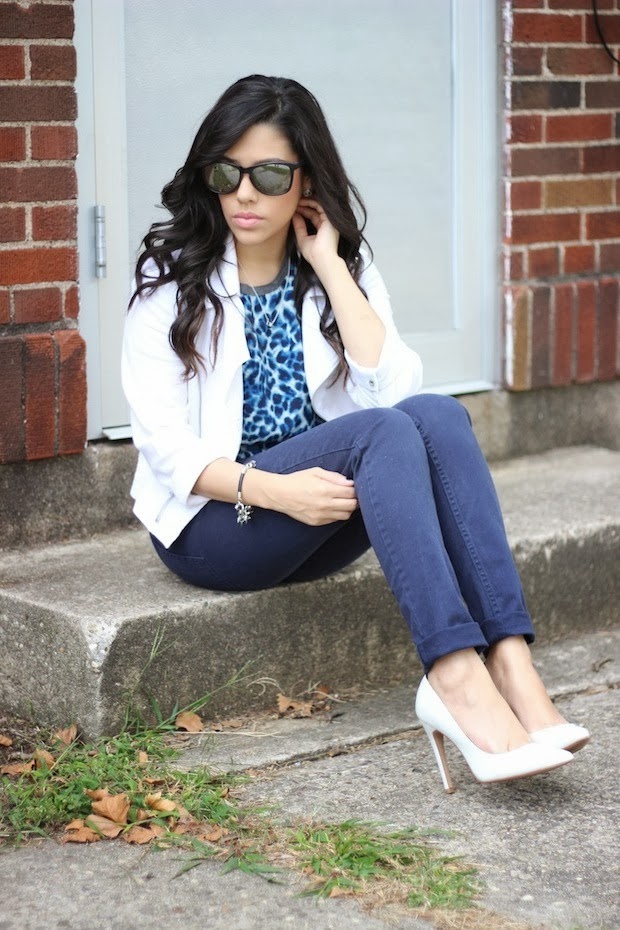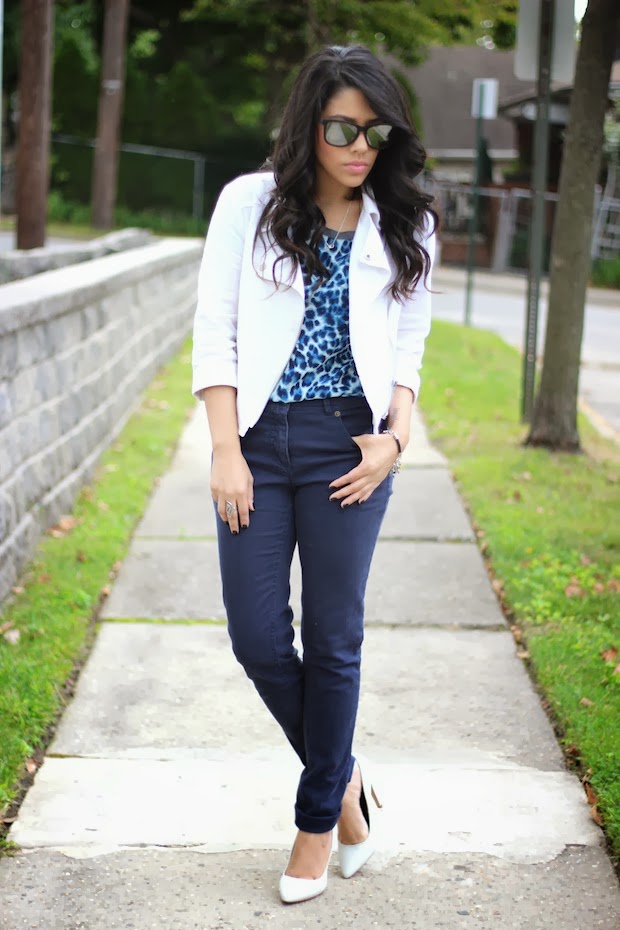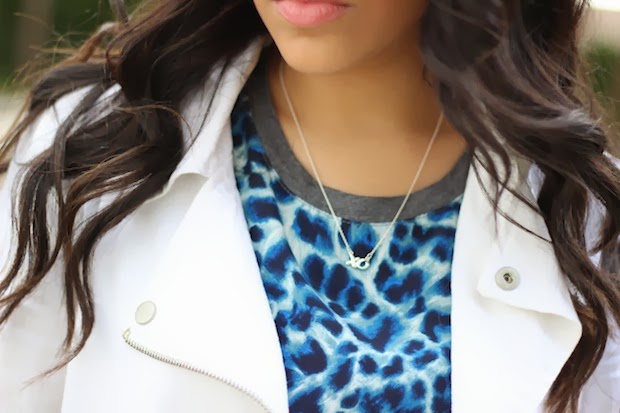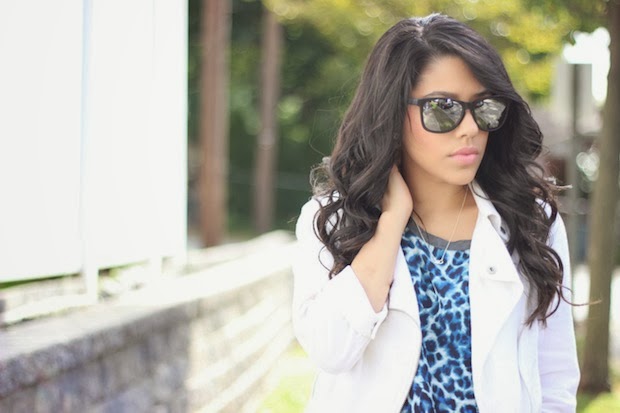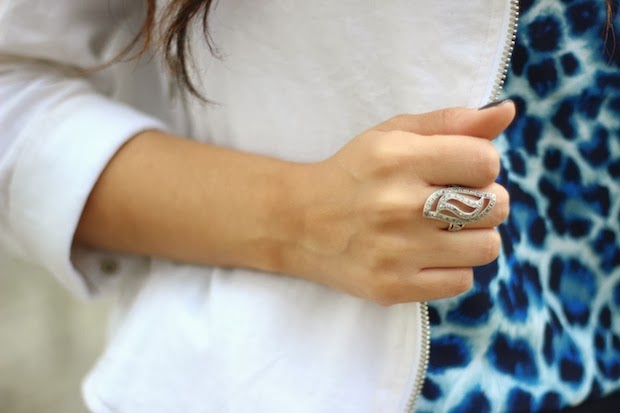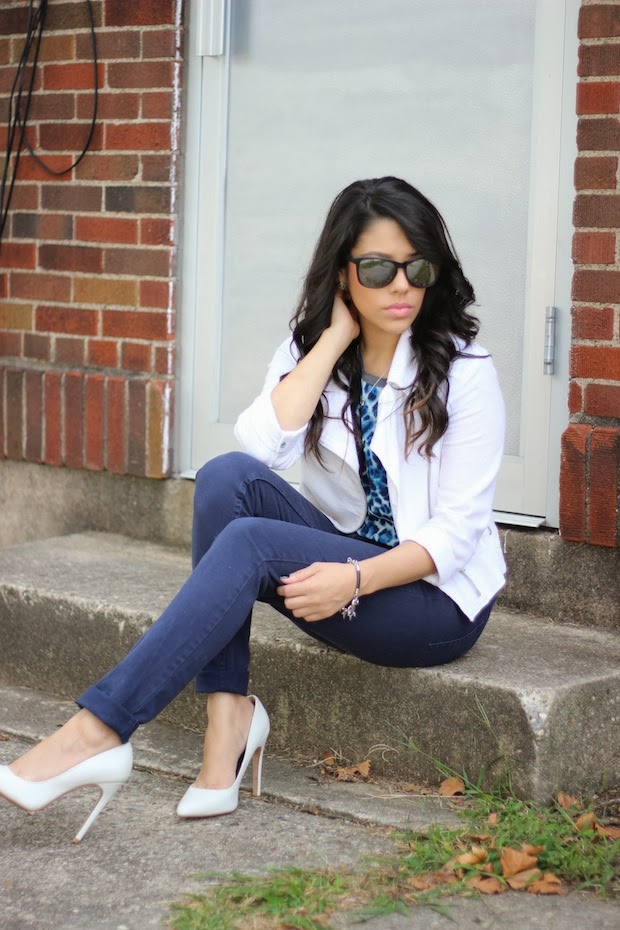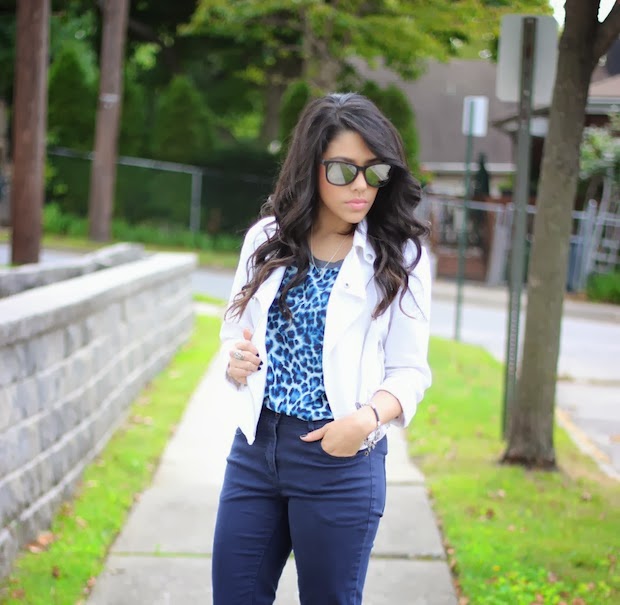 To be honest, I wasn't really sure how I was going to style this top, but I really love the blue trend this season and decided to pair it with these navy pants for a casual look. It's the same style top as the floral print one I wore a few days ago, so the print part is a silky material and the rest is a soft cotton. Shirts like this are just so comfortable to wear. To break up the blue and add another element, I went with this moto jacket which is actually perfect for the weather we have been having lately. It's supposed to be in the 80s this week! I wanted to make this outfit stand out a little more so decided to wear these mirrored sunglasses. I don't wear silver jewelry too often, but it's definitely good to switch things up sometimes. I love this XO necklace from
BlueNile
because it's so small and dainty making it the perfect simple piece to wear every day. I don't really have many silver rings at all, so this marcasite one from
Berricle
is definitely a nice new addition for me. It's a great statement ring that I will be wearing more often.
Thanks so much for stopping by loves, have a great day!
<3