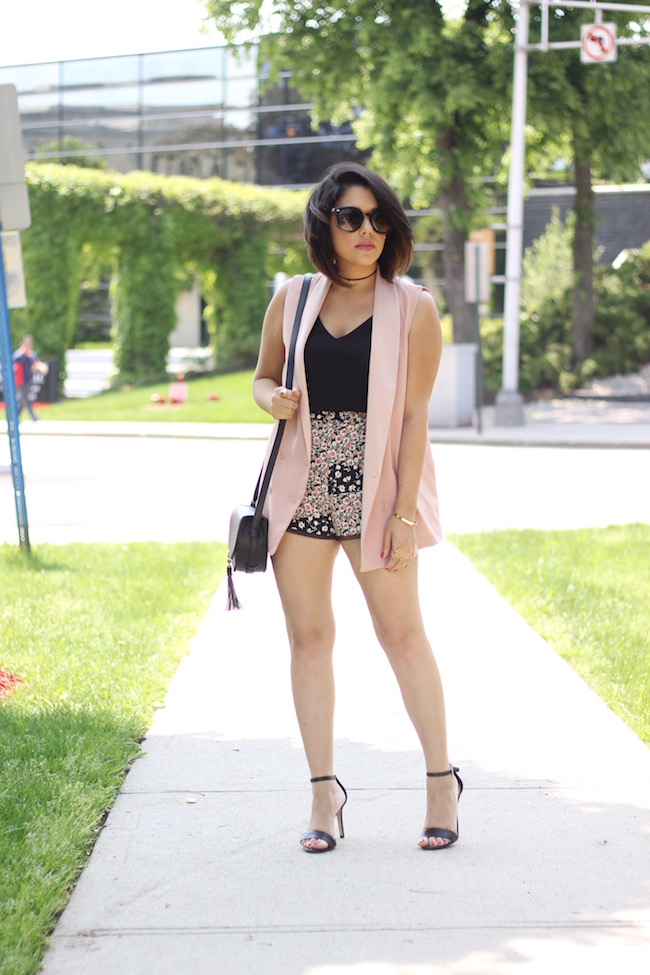 My wish came true and I ended up at a rooftop in NYC.  I had so much fun with a few of my friends.  Definitely needed that night out. I closed out the weekend with a SoulCycle class yesterday morning that literally kicked my ass.  Have any of you tried it out yet?  TMI, but I don't think I have ever sweat that much in my life.  It was only my second class, but I will definitely be back for more.  Such a great workout.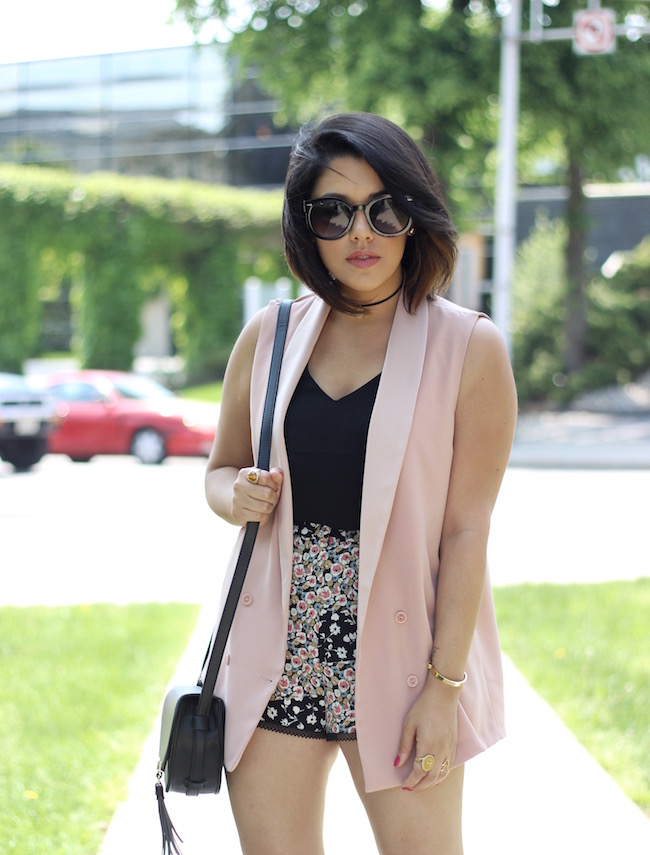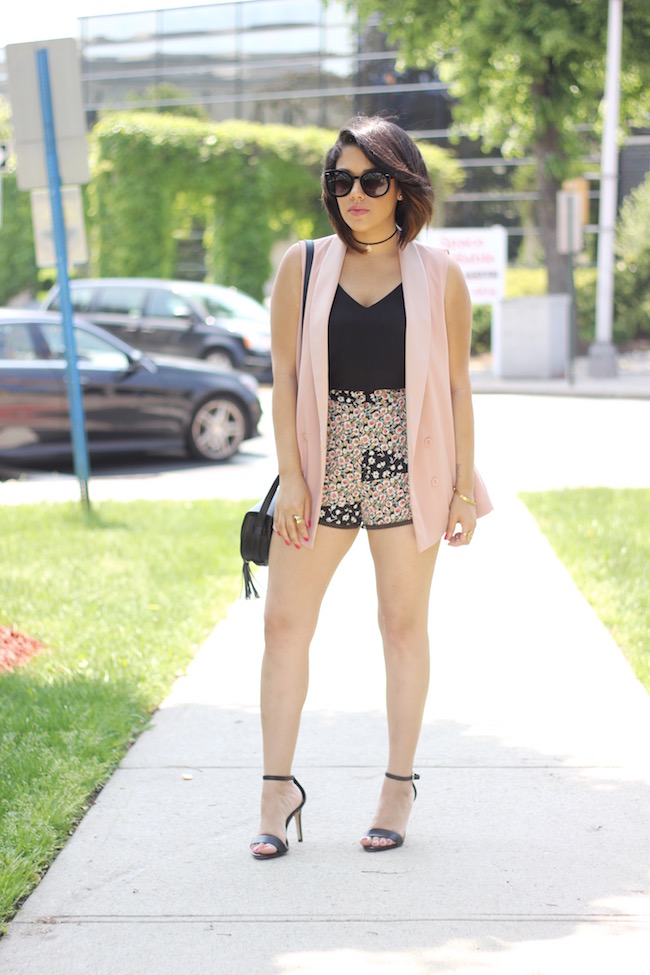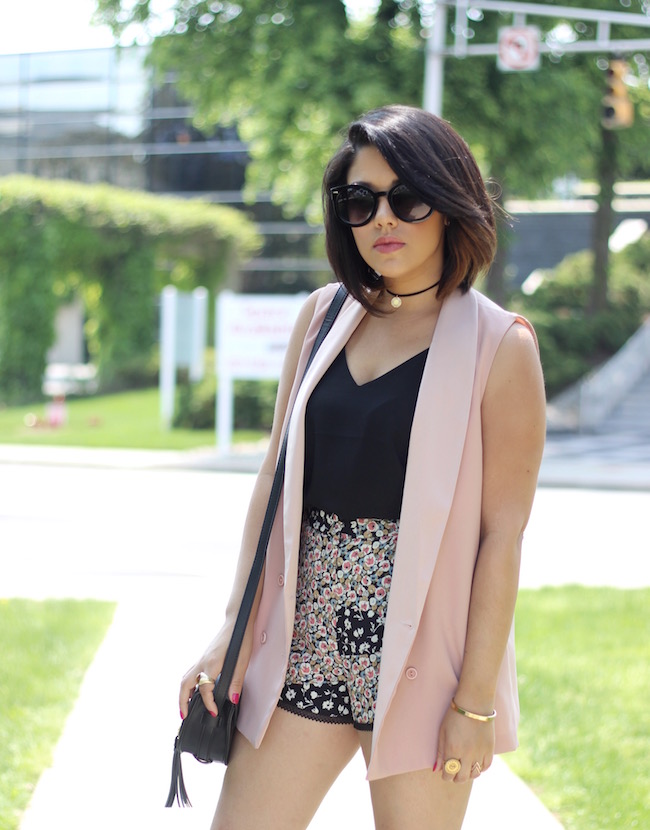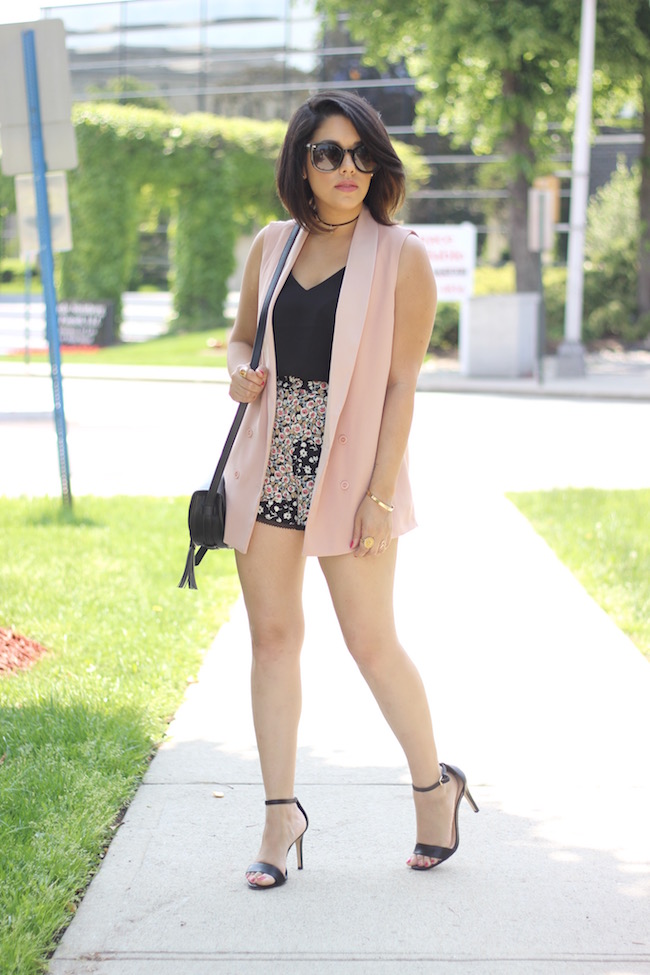 What I'm Wearing
Vest: TopShop | Shorts: TopShop | Top: TopShop
Shoes: Aldo | Bag: Dynamite [similar here] | Choker: CottonOn
 Hope you all had a great Memorial Day weekend! 🙂
 As you can see, I went on a little shopping spree in the TopShop section at Nordstrom.  I seriously wish that they would open up their own store at one of the malls here by me in Jersey.  I love the one in the city, but it's just so much easier for me to shop closer to home.  I tend to forget about their section in Nordstrom though, so last week I went and tried on a ton of things.  I ended up with these three pieces that formed one of my favorite looks!  I'm all about vests this time of year because they're so chic and versatile.  There's definitely so many different ways that they can be worn and I'm really crushing on this blush color at the moment.  I love how perfectly this one paired with these floral shorts.  It helped to bring out the color in the print.  I feel like I always gravitate towards plain black tops, but you can never have too many.  Am I right?  This one would look really cute on its own though with nothing on top because it comes with a double strap in the back.  It's all in the details!
 Can't believe that tomorrow is already June 1st. Hope you have a great start to the new week and the new month. 🙂