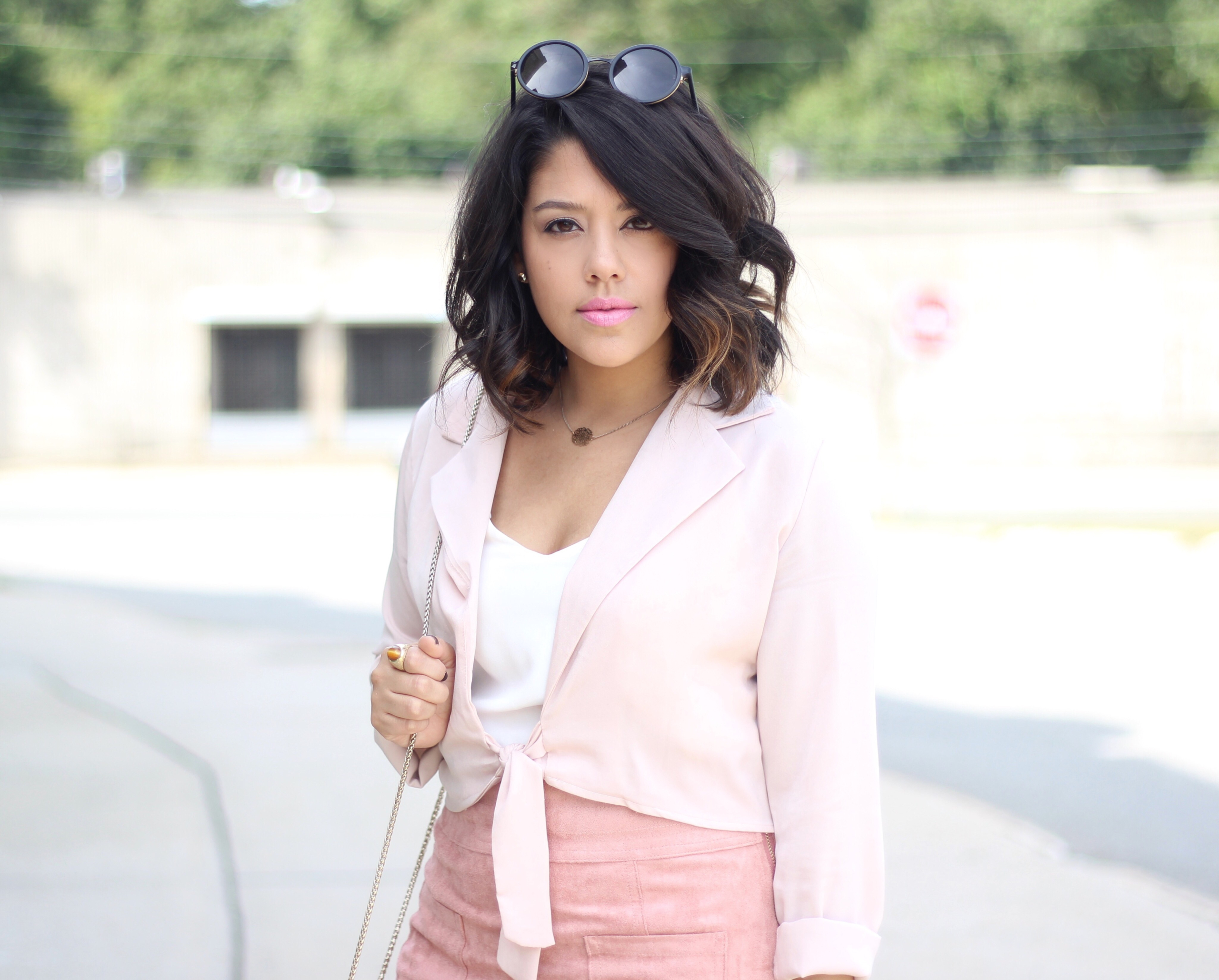 Happy First day of Fall! I had a few set backs this week, which forced me to post less
content than I was expecting.  I also chose not to post on here yesterday since it was my
father's birthday and I kind of just wanted to have the day to myself.  I sometimes feel guilty posting things that aren't related to him on special days like his birthday, anniversary and Father's Day.  Not sure if that's weird or not, but it's just the way I feel, even after 6 years. I've finally got a new style post though, so let's get into it!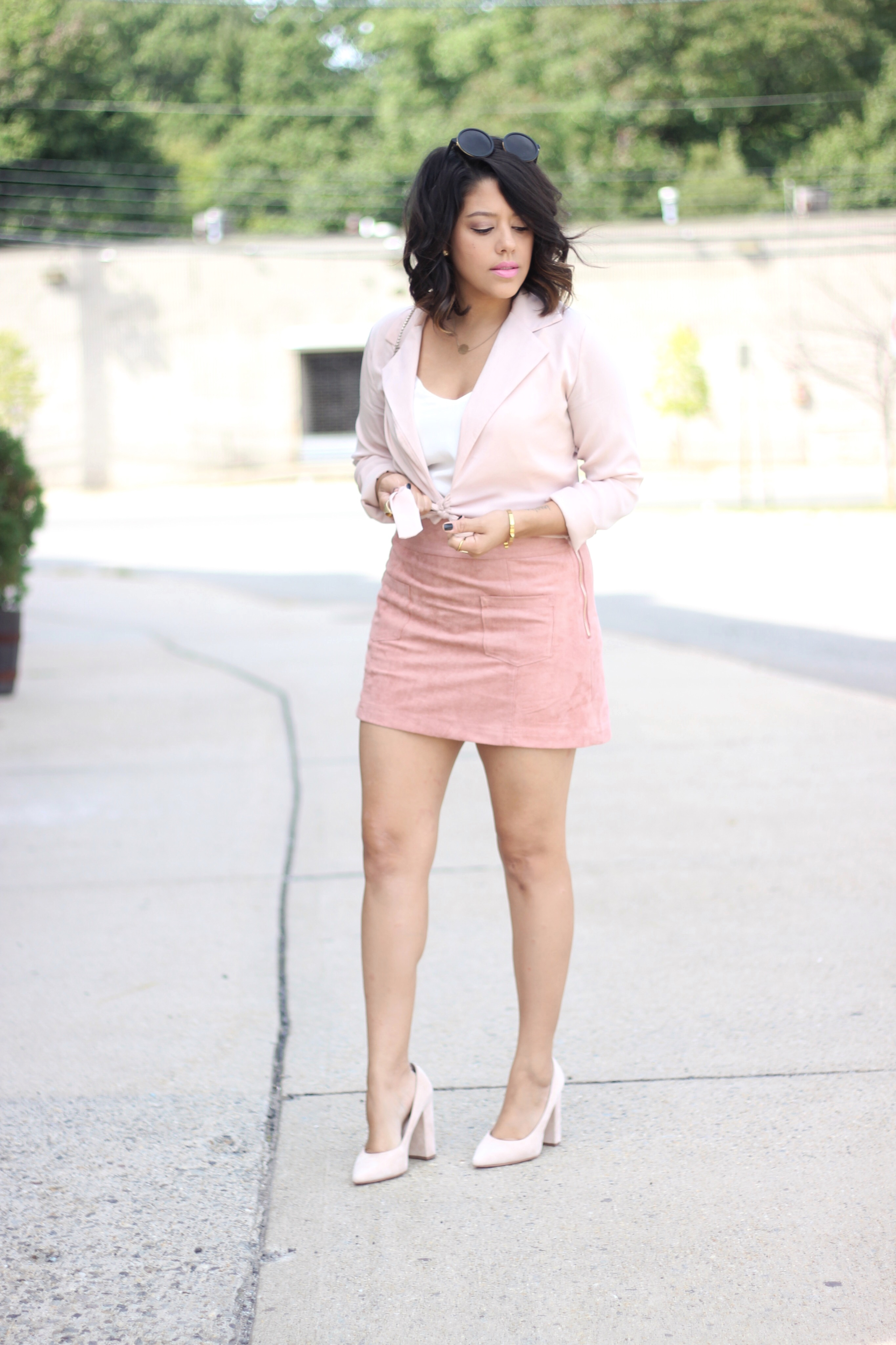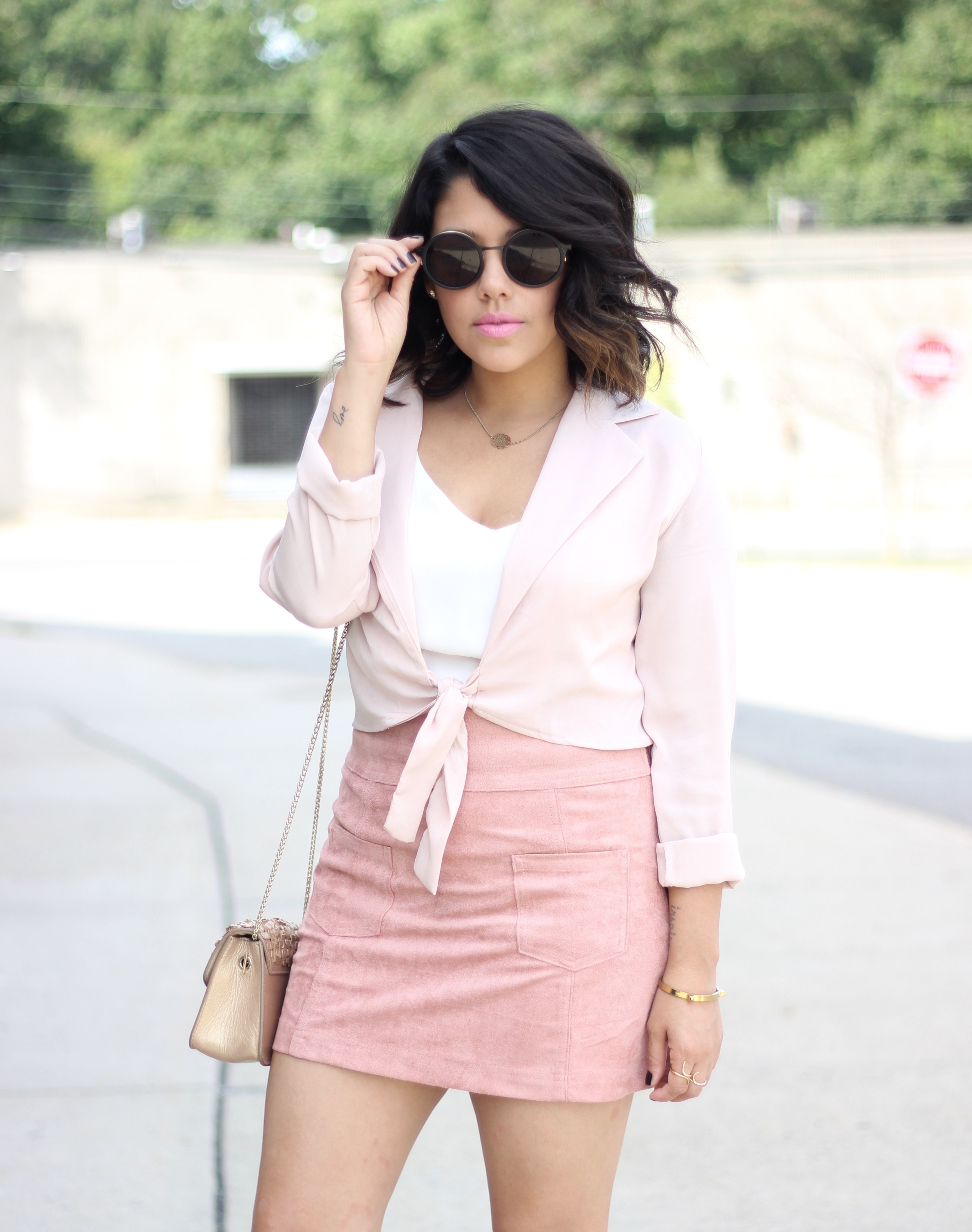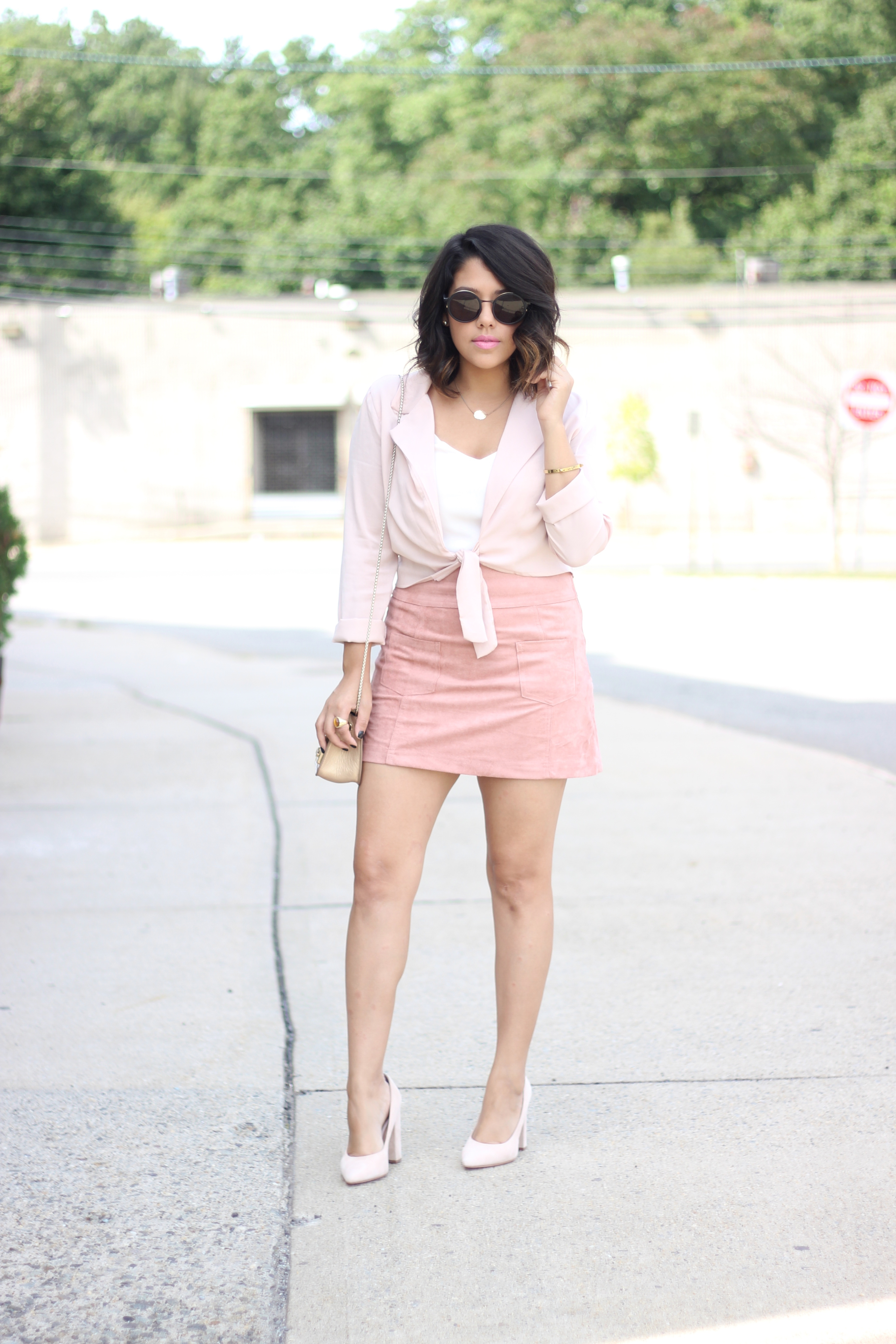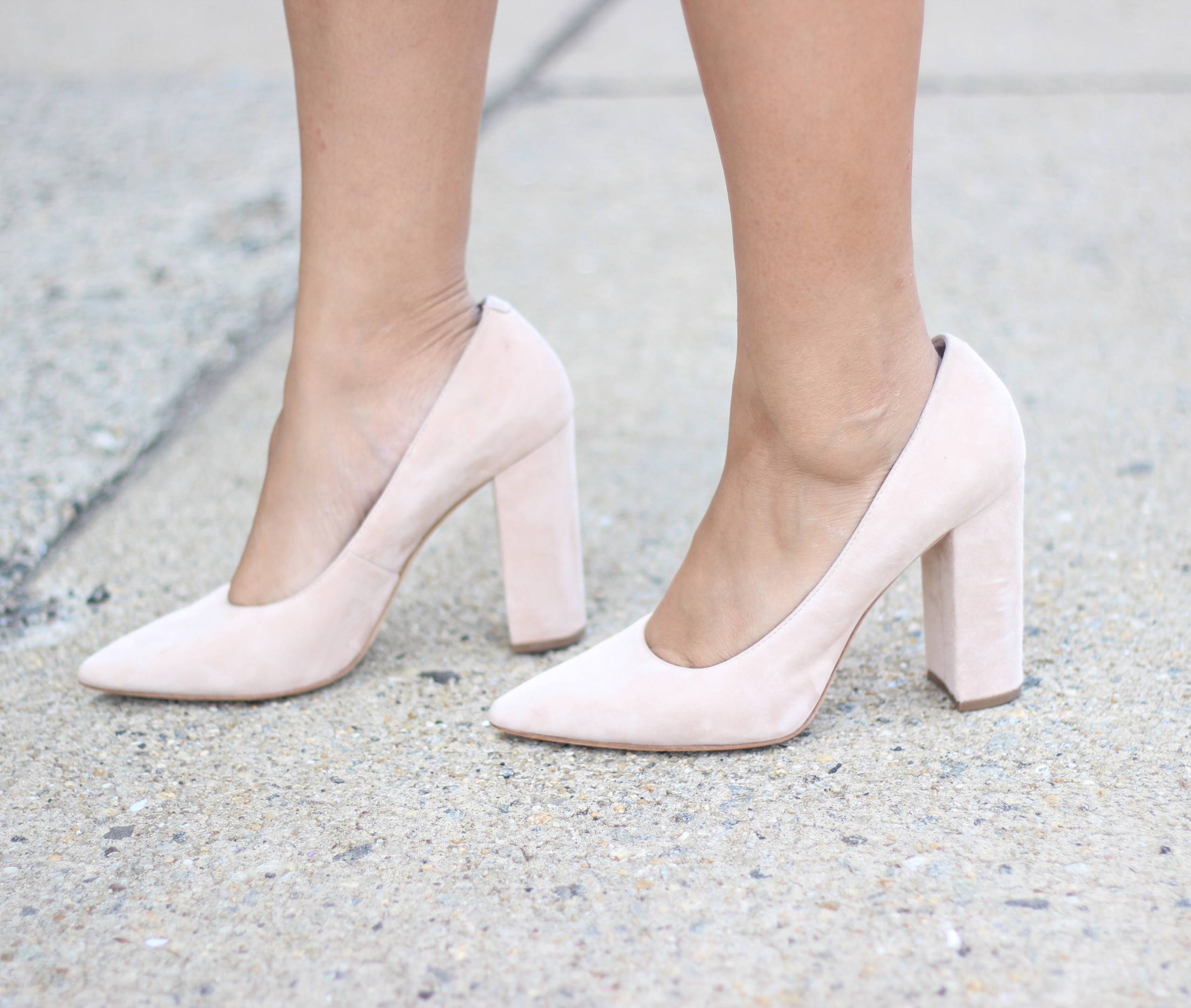 What I'm Wearing
Skirt: Dor L Dor [also love] | Tie Front Top: Dor L Dor [love] | Cami: H&M
Shoes: Pour La Victoire | Bag: Furla | Sunglasses: Sunday Somewhere
I wore this outfit to dinner my first night in Seattle, [recap coming tomorrow] but didn't get a chance to shoot in it.  I actually wore it with ankle strap heels, but I love these shoes with the look so much more. It kind of gives off this whole monochrome vibe, which I really like.   If you followed along on my snapchat and insta stories then you already got a peek of this outfit.  Even though it's officially Autumn today, it still feels like summer with temps hitting up to the high 80s over the next several days. I wanted to take advantage and shoot in this before it gets too cold! Fall is my favorite time of year, but I am not fully ready for the
colder weather just yet.
 I'm really into all things suede for this season. I think that it's going to be one of the
biggest trends. I fell in love with this skirt when I picked it up before fashion week.  I had
initially planned on wearing this to an event, but since I got sick and came home early I
never got the chance.  I thought it was perfect for Seattle though!  I mentioned several posts back that I have been going to boutiques more often.  I blame it on my sister for moving to Hoboken.  I got a little hooked to this one boutique over there and did some minor damage with a few new purchases.  Oops. 😉 I also noticed that tie front tops are starting to become more popular lately too.  I'm diggin' the style and am a huge fan of blush tones all year round. Are you?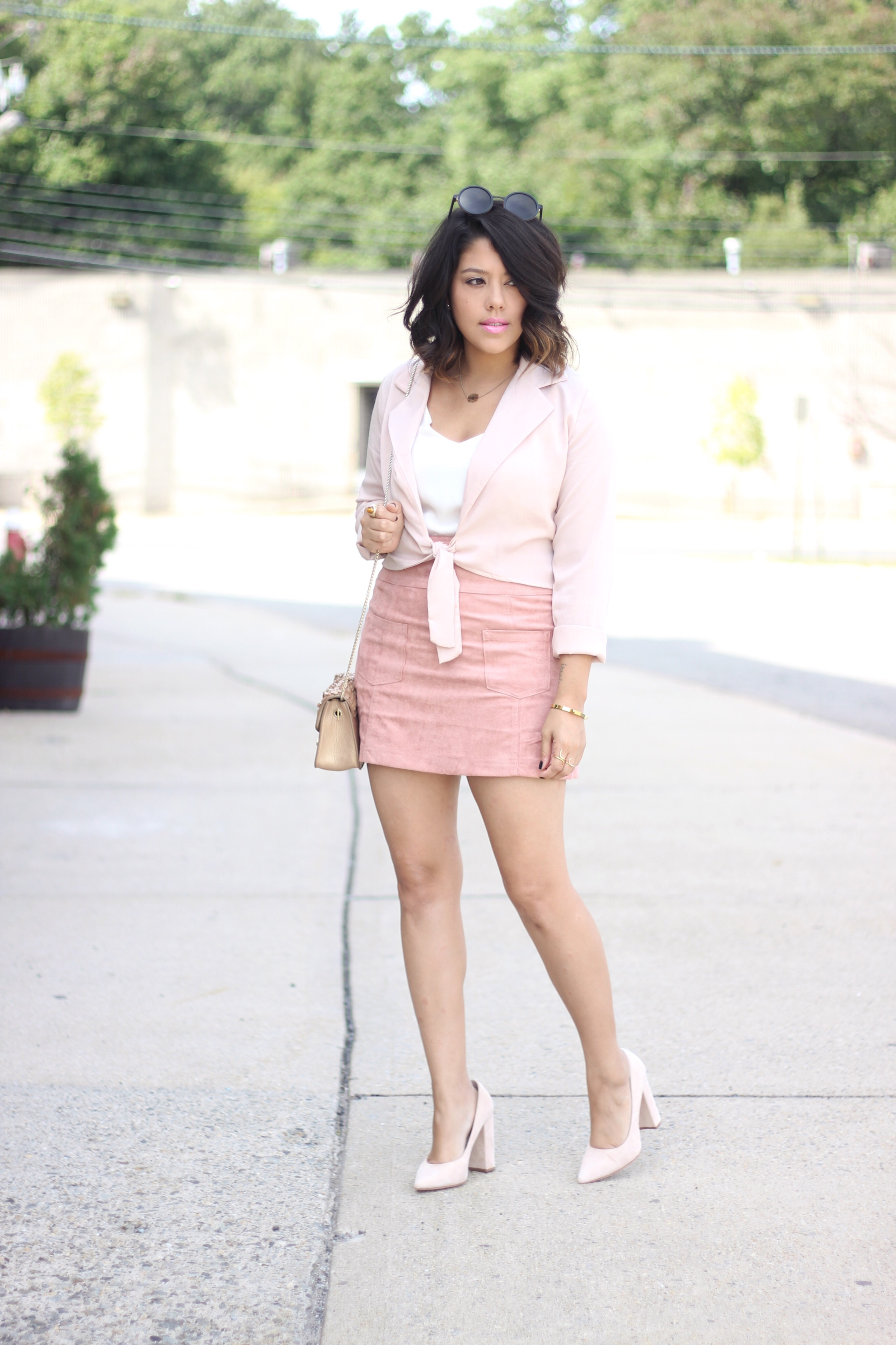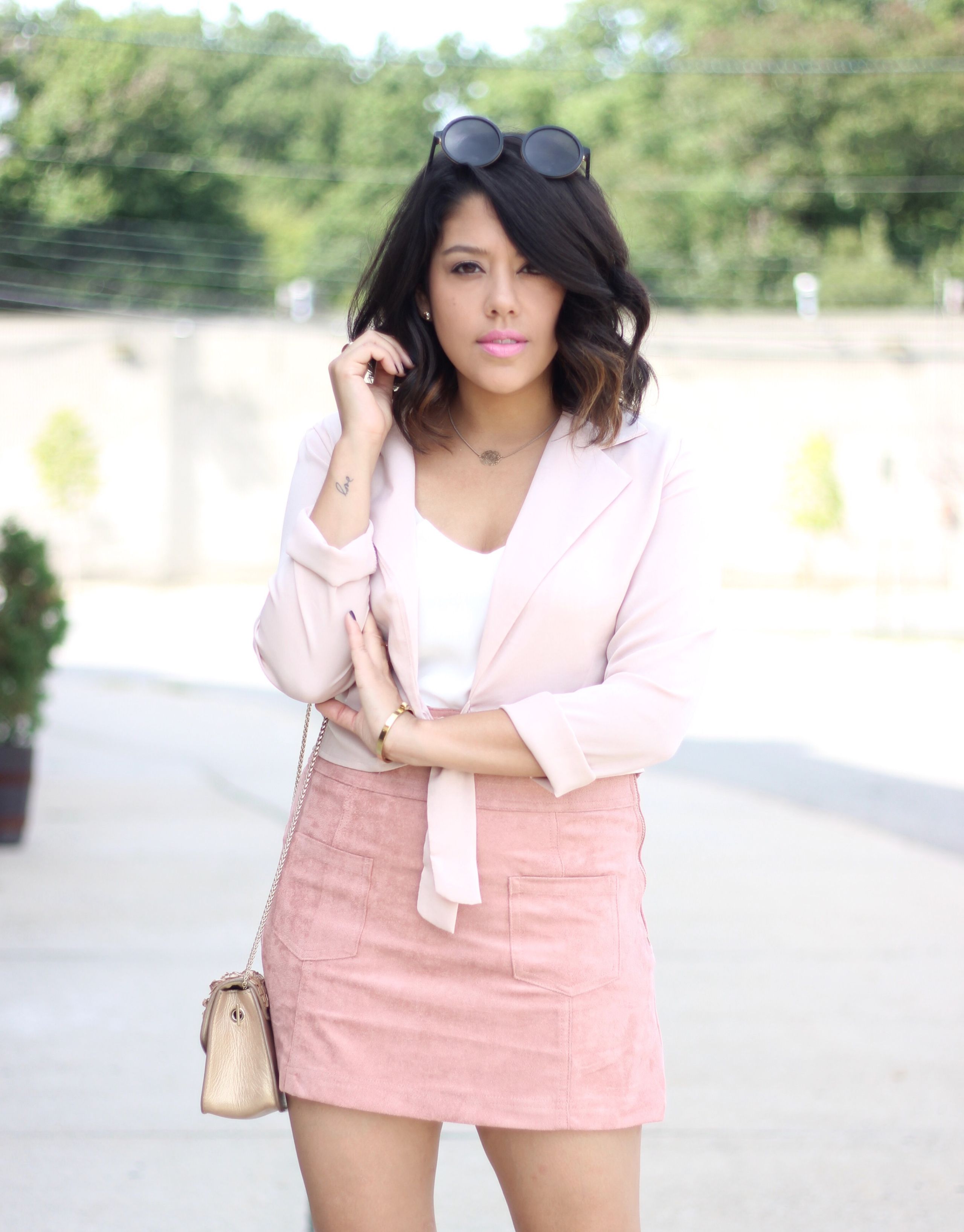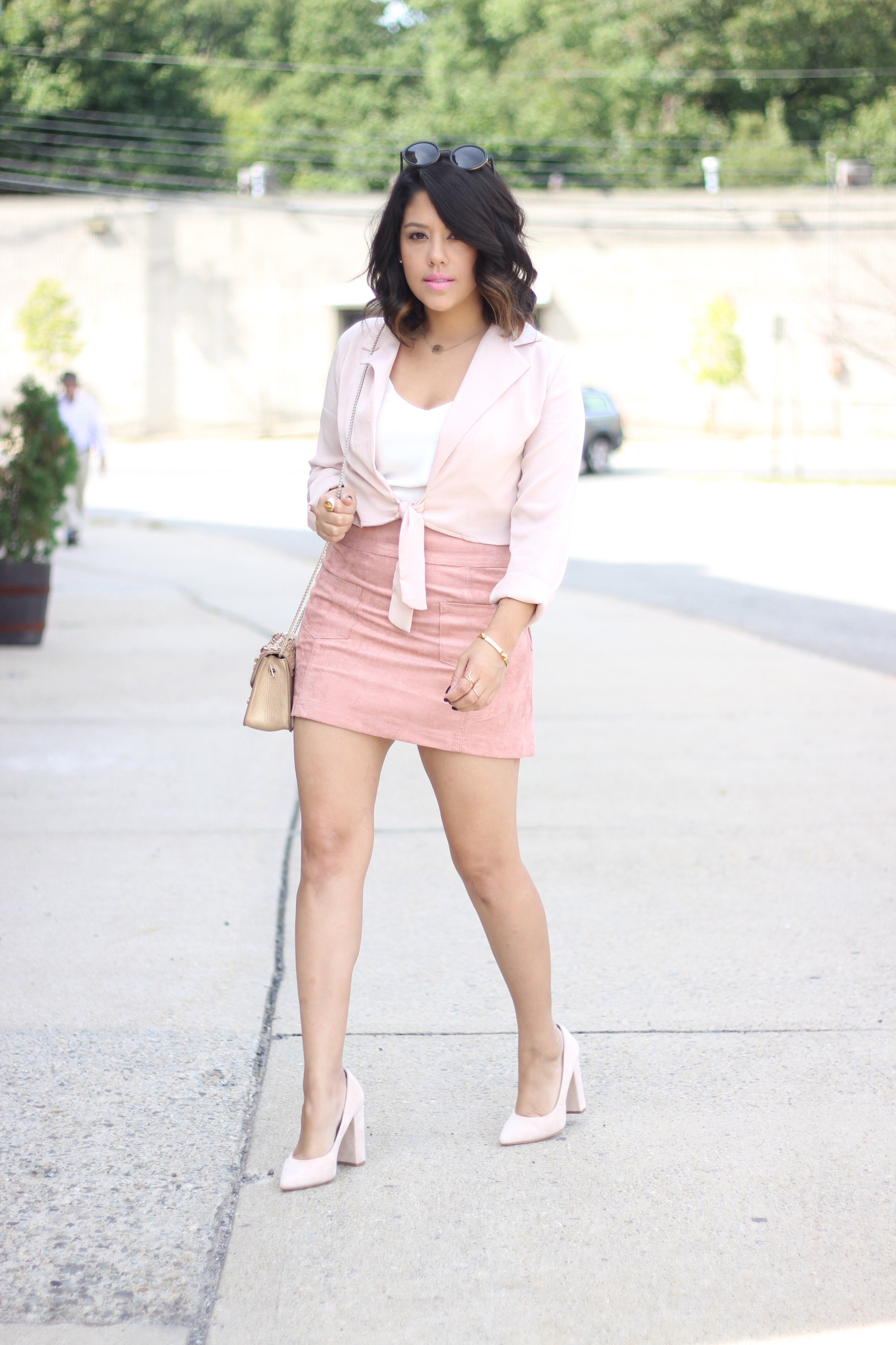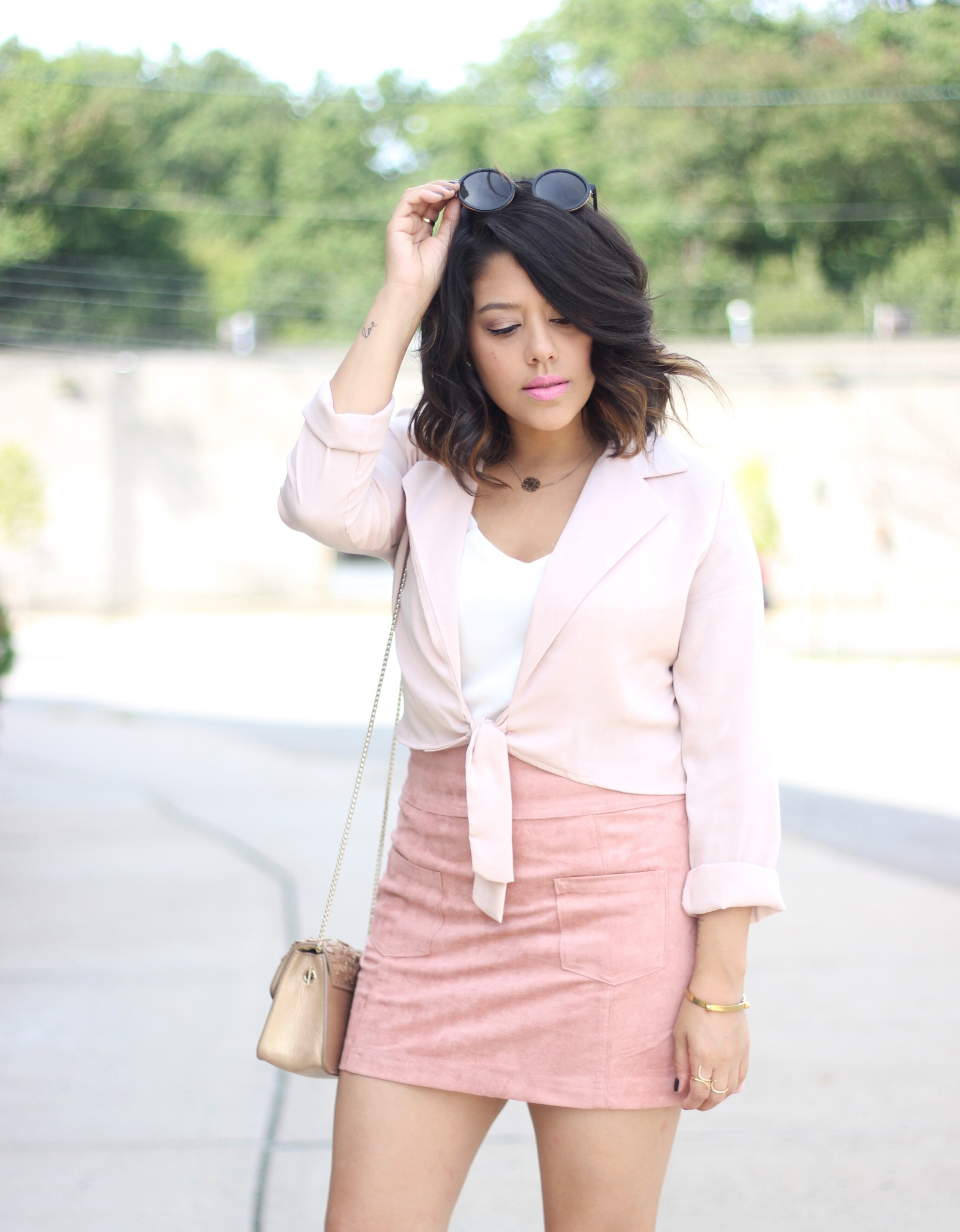 Thanks for stopping by today!  Hope you all have a great start to the new season. 🙂
-Get The Look-