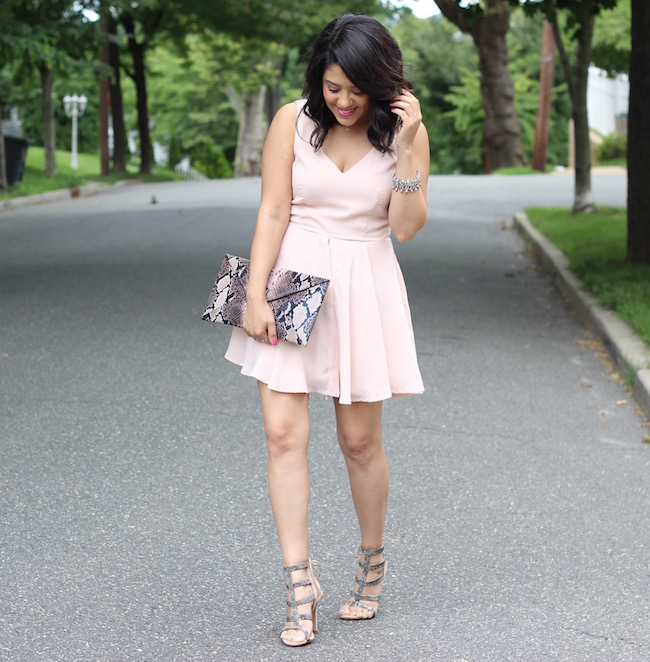 Happy Monday loves!
I am trying to recuperate from a fun-filled weekend in Hersey Park with my family. My body literally feels like it was beaten up. I guess that's what an entire day at an amusement park will do to you! Anyway, I am kicking off the new week with this cute little number.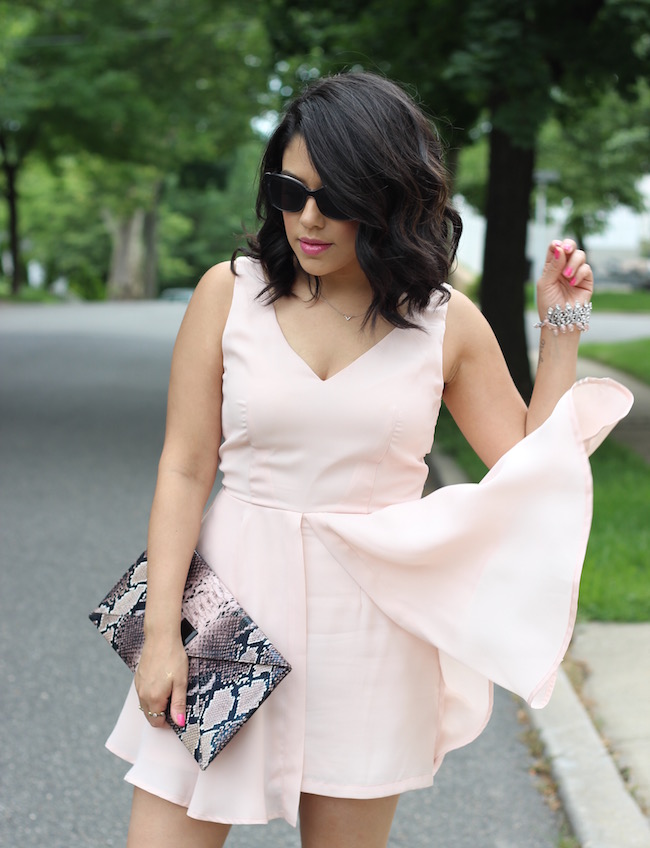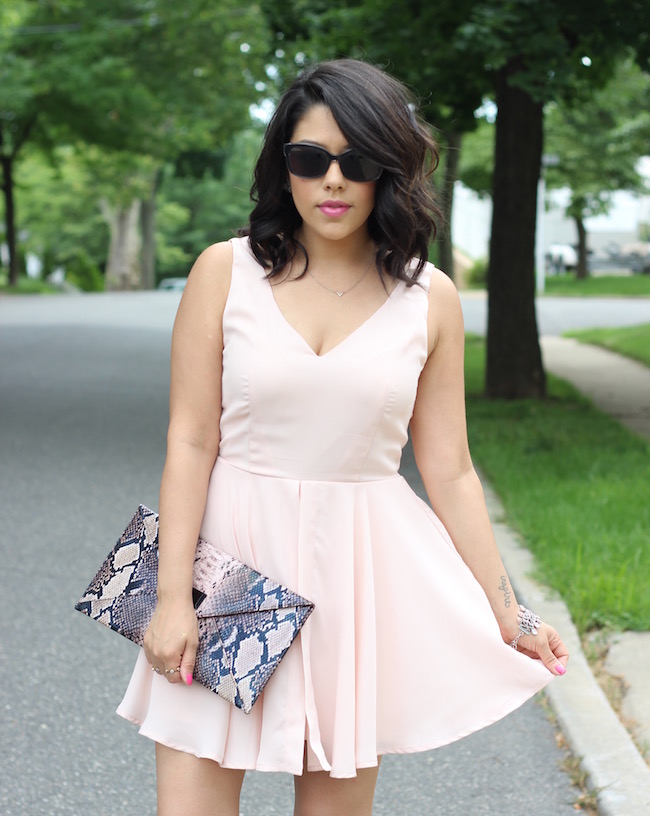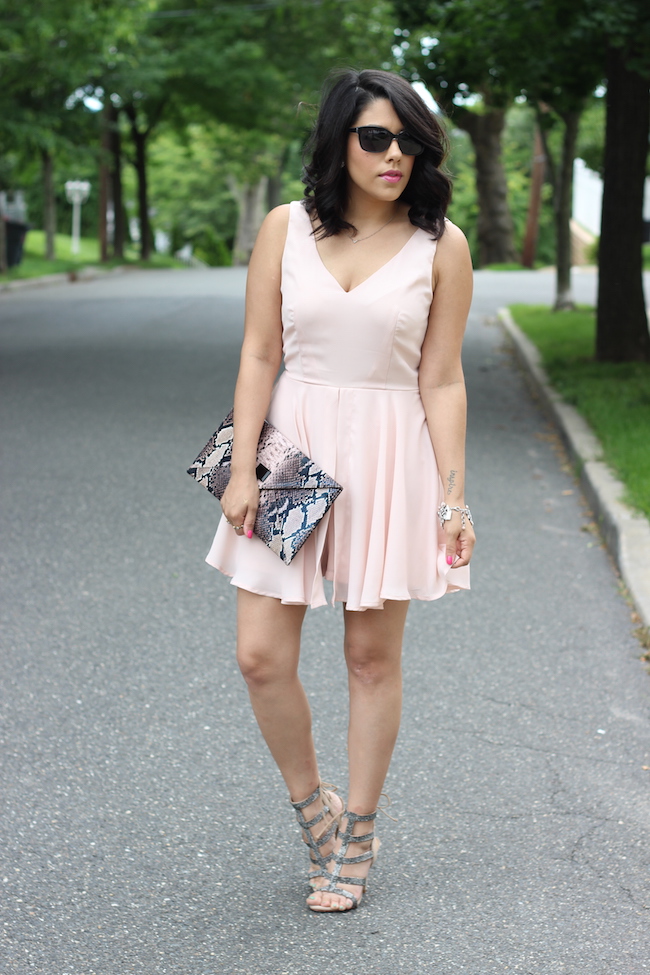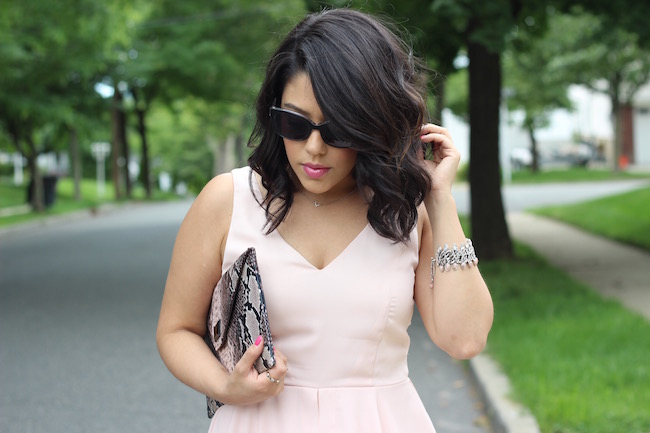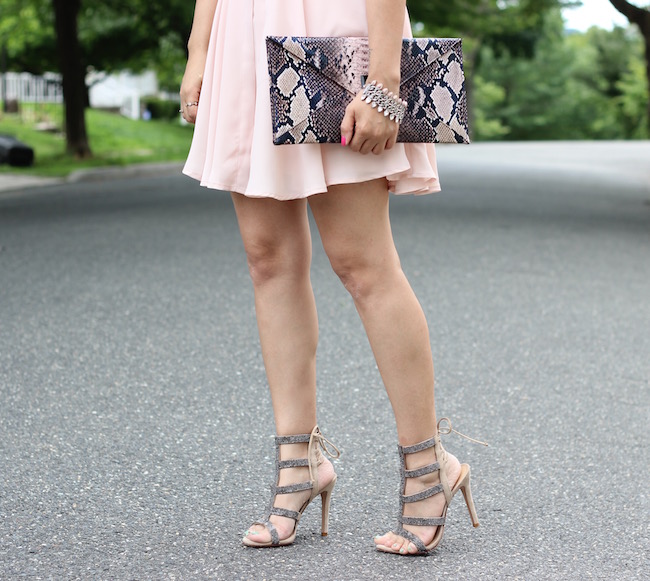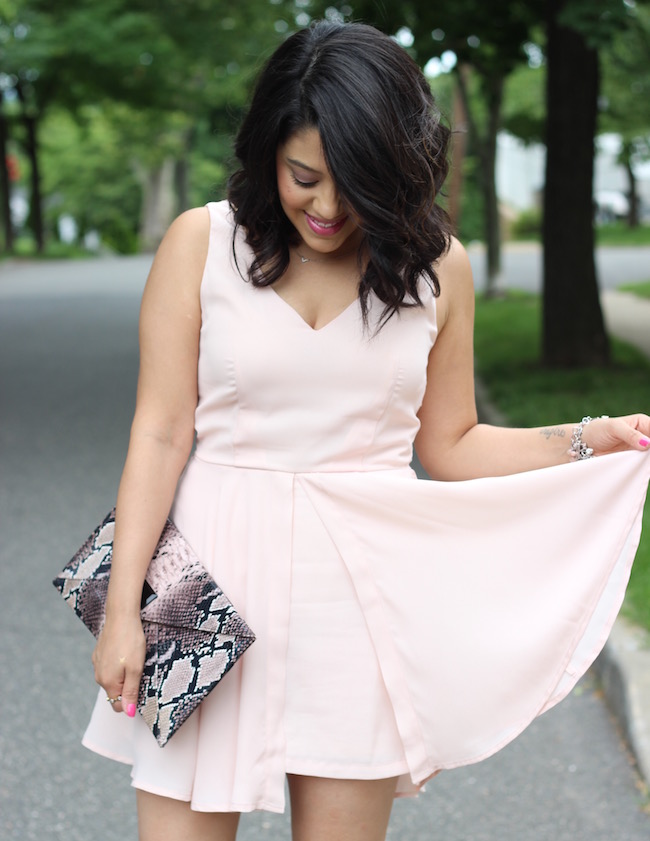 Romper: Charlotte Russe | Shoes: Schutz | Clutch: Gypsy Warrior (old, love this)
Bracelet: Cocoa Jewelry
I love the fact that this "dress" is actually a romper. It makes it that much more comfortable and fun to wear. I am all about easy breezy pieces for summer and it doesn't get much better than this. I had fun styling this because there were so many different possibilities. I ended up going with these amazing statement shoes that I got a couple of months ago. I have been so anxious to wear these, but didn't really know how I was going to style them. I think that they worked really well with this outfit. They definitely helped to make it pop!
I am all for blush tones, but sometimes they can wash me out if I don't incorporate another color or print into the mix. I added in this snakeskin clutch to bring some more dimension to the look. It definitely helped to bring this all together. The next time you are wearing a solid colored outfit, try to add in a printed piece. You will see how quickly it can change your whole outfit! And last but not least, instead of a big necklace, I went with a statement bracelet. 🙂
Have a great day! <3