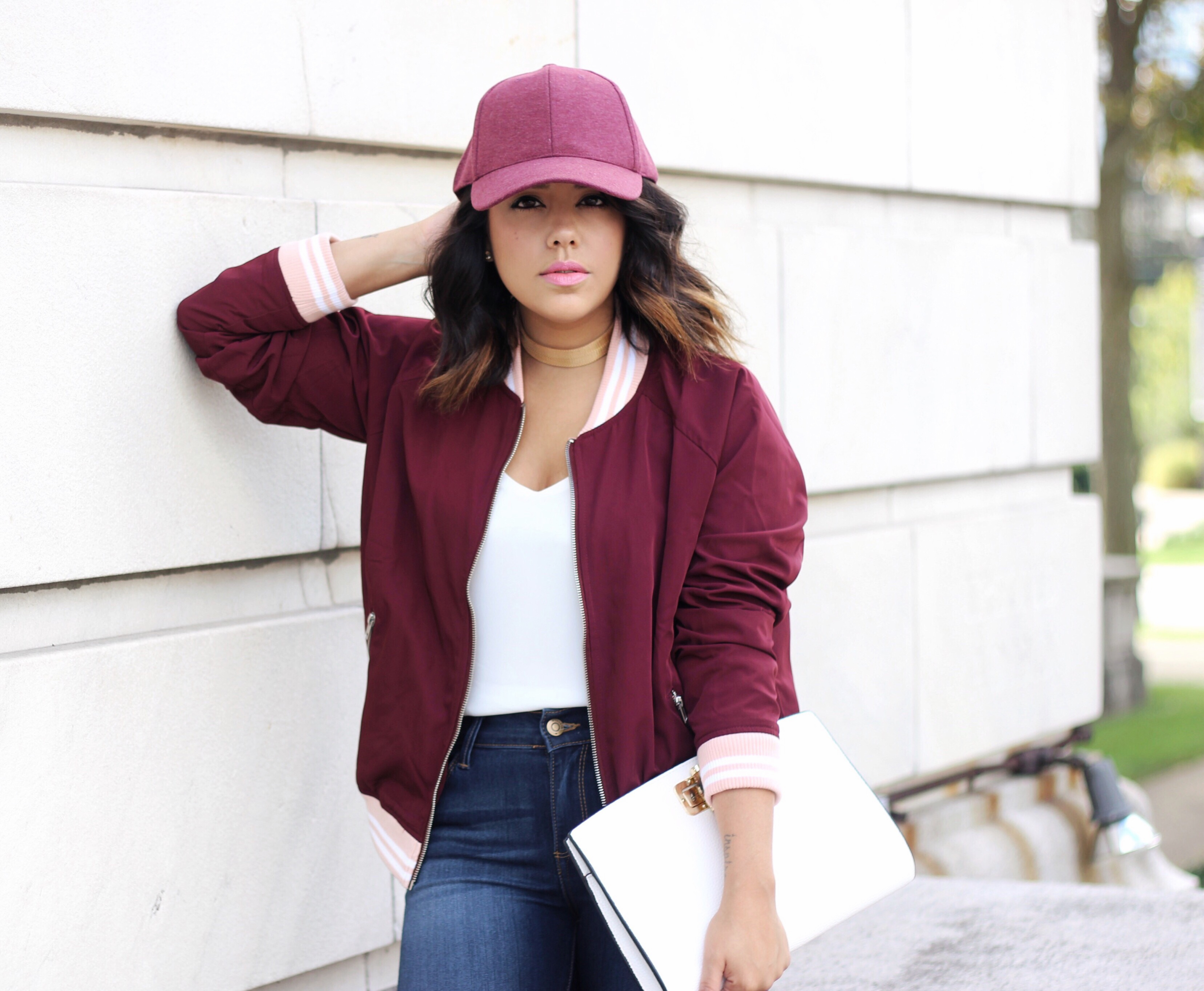 The sporty chic trend is taking over the fall season by storm and I approve.  By now you're probably seeing bomber jackets everywhere.  It's possible you've been searching for the perfect one or maybe you're already tired of seeing this trend all over your social media feeds.  I have to admit though, I think I am going to be on board with this for awhile and I'll tell you why. Just keep on reading. 🙂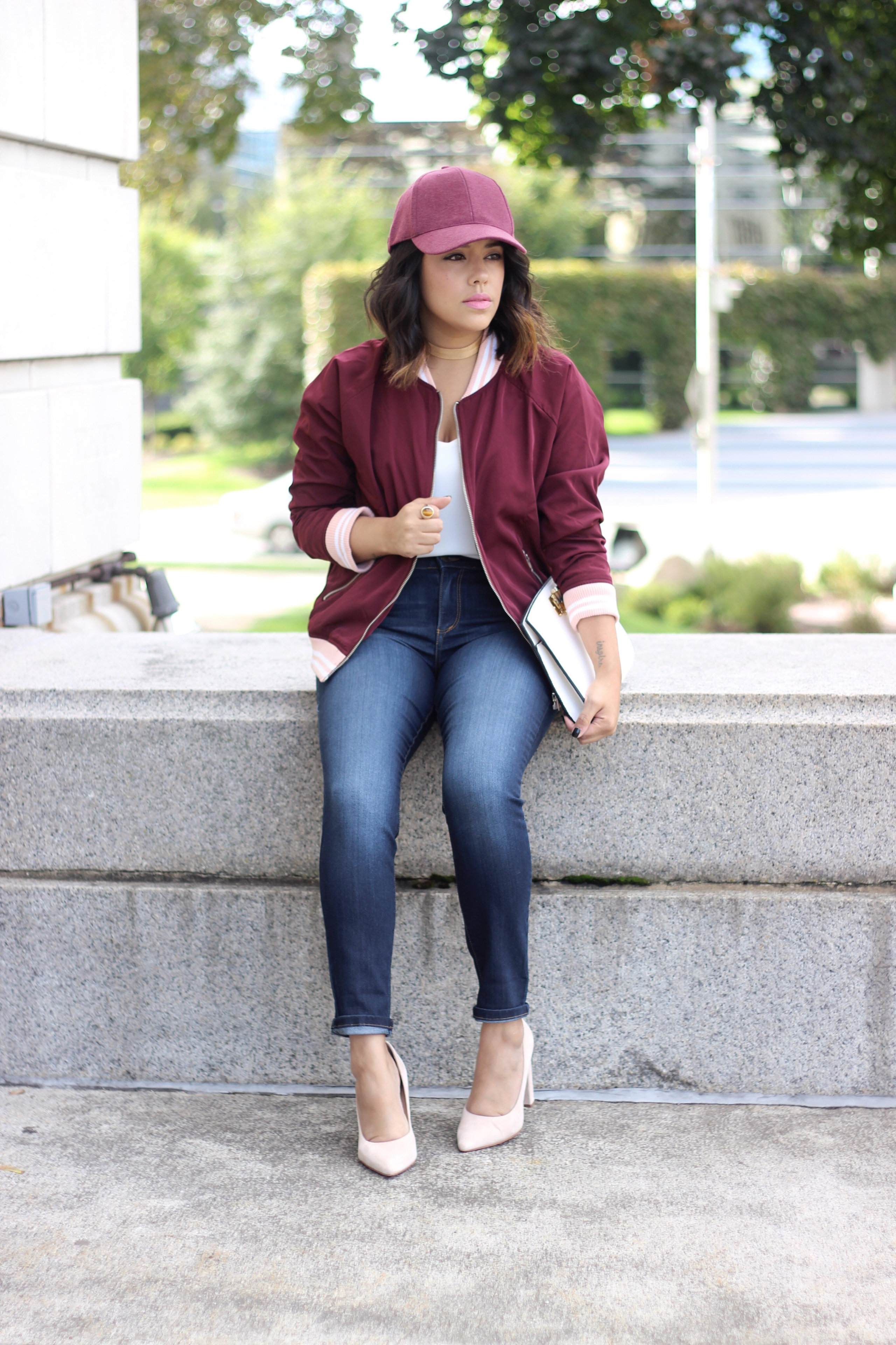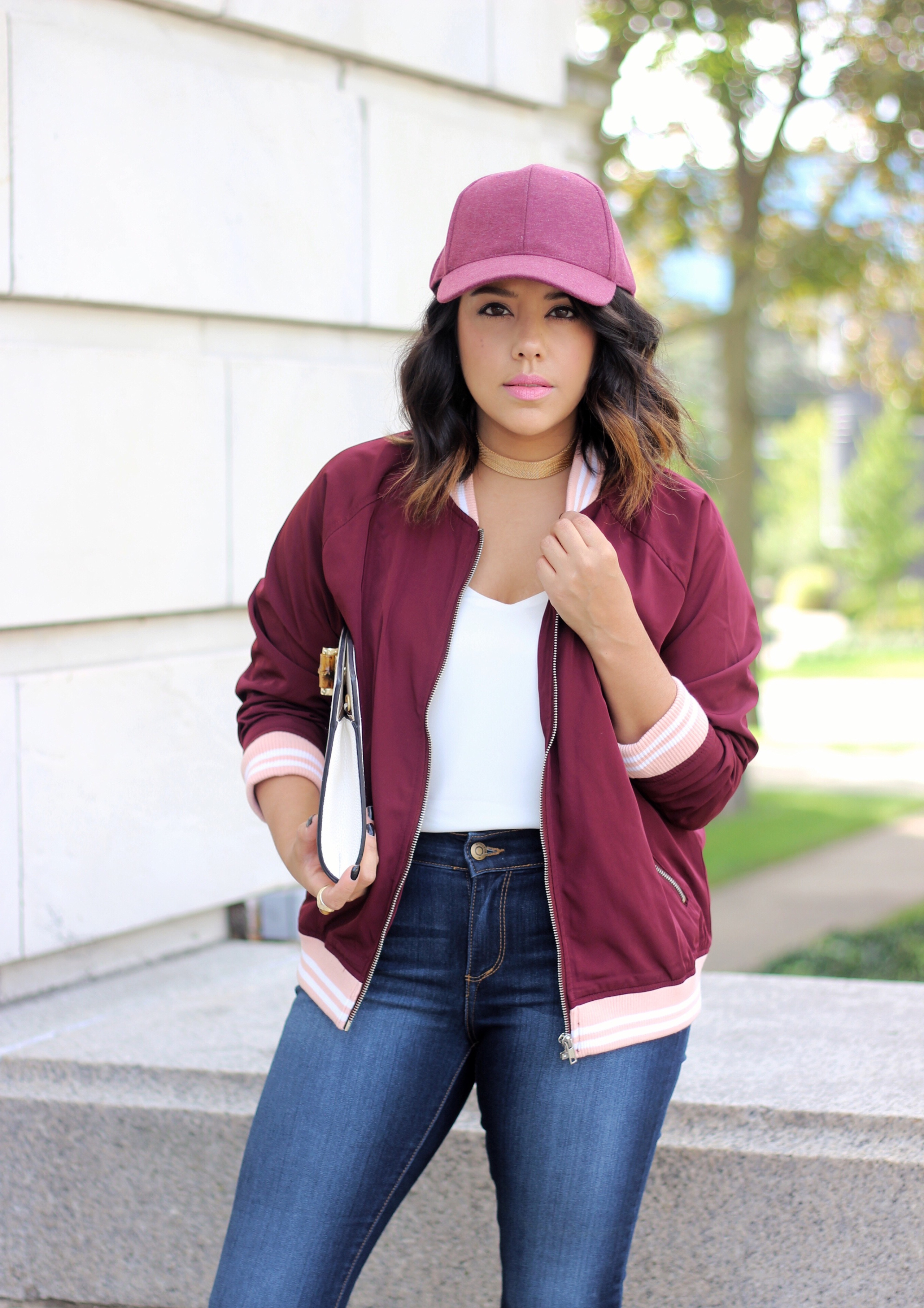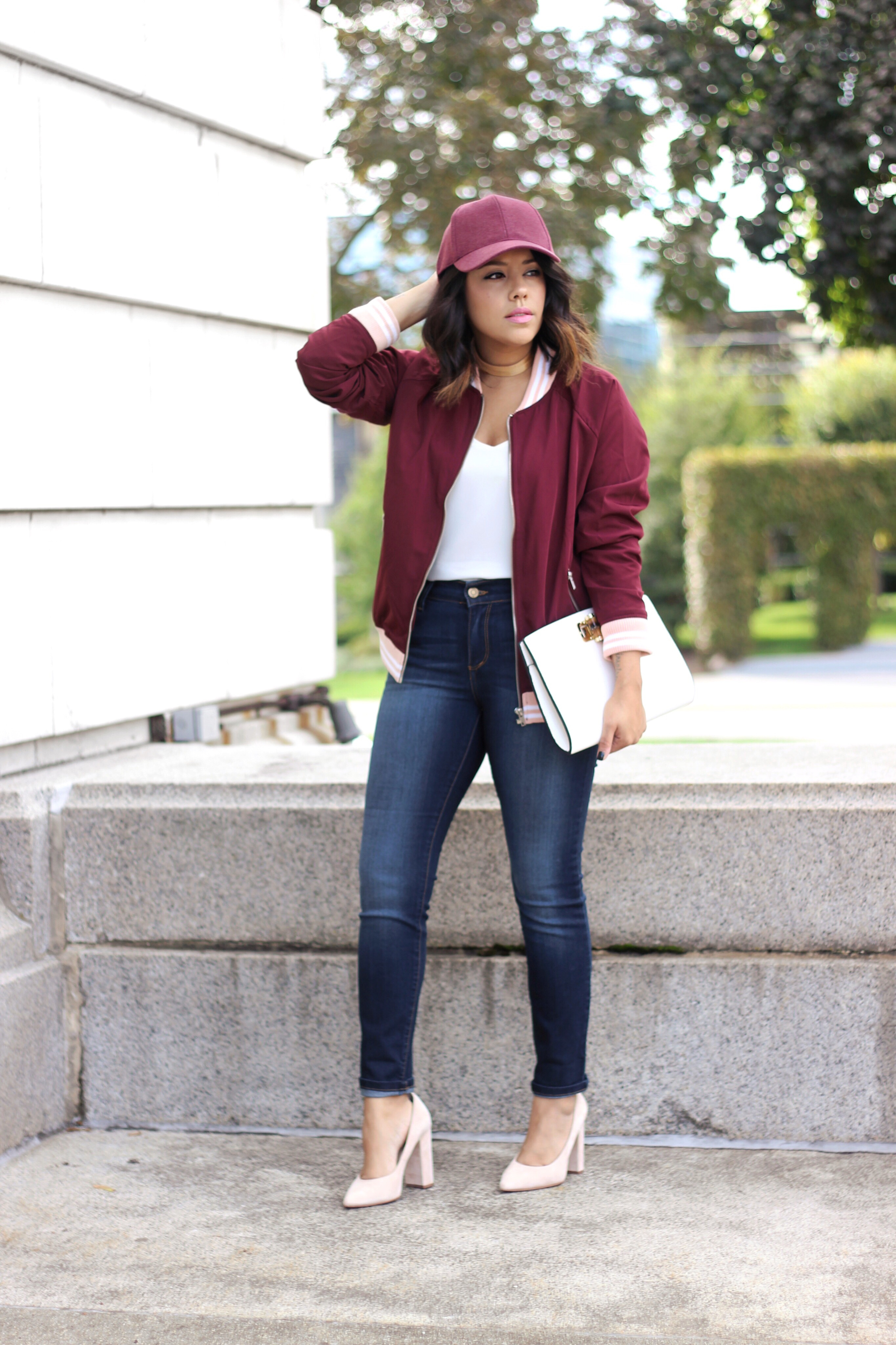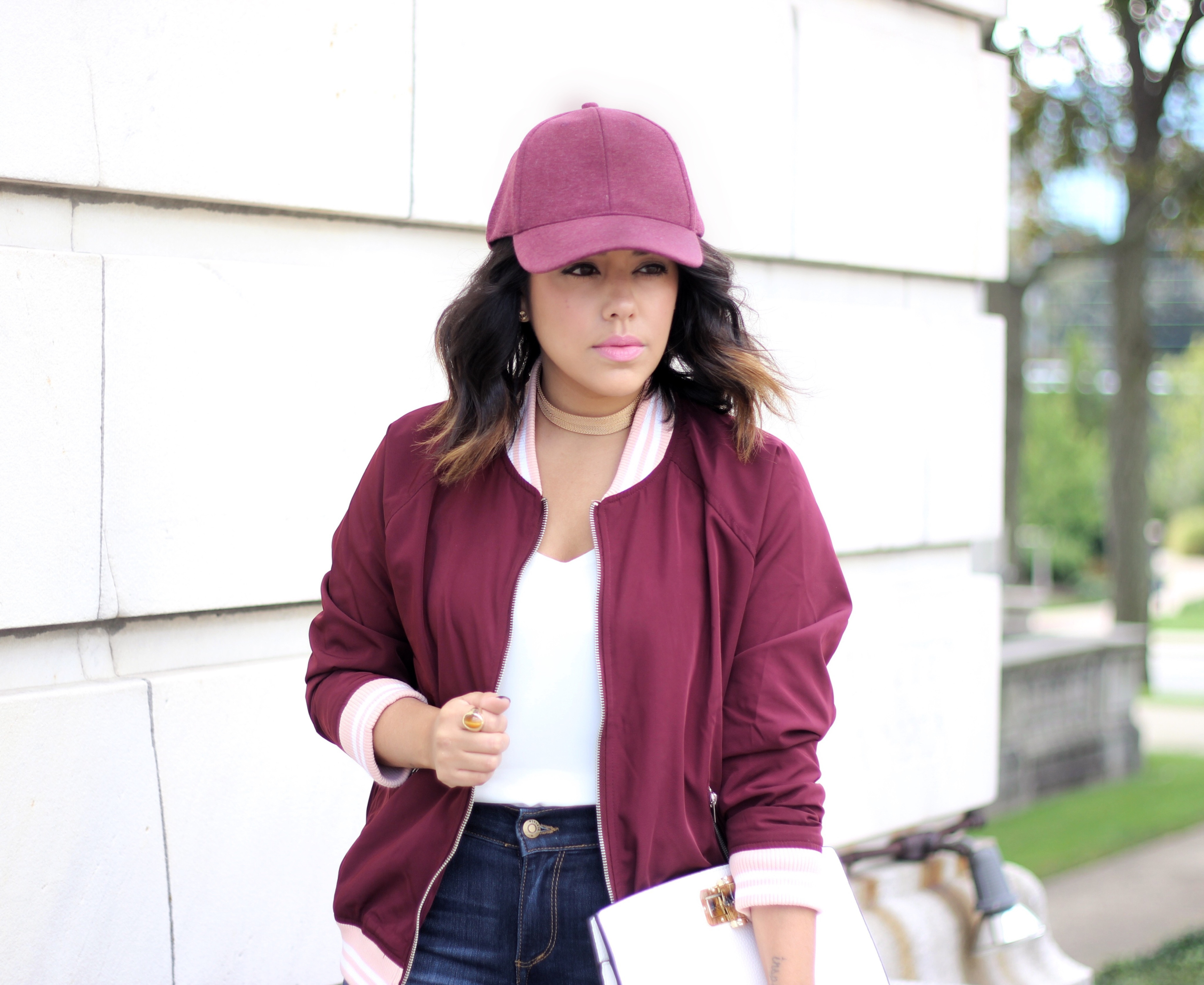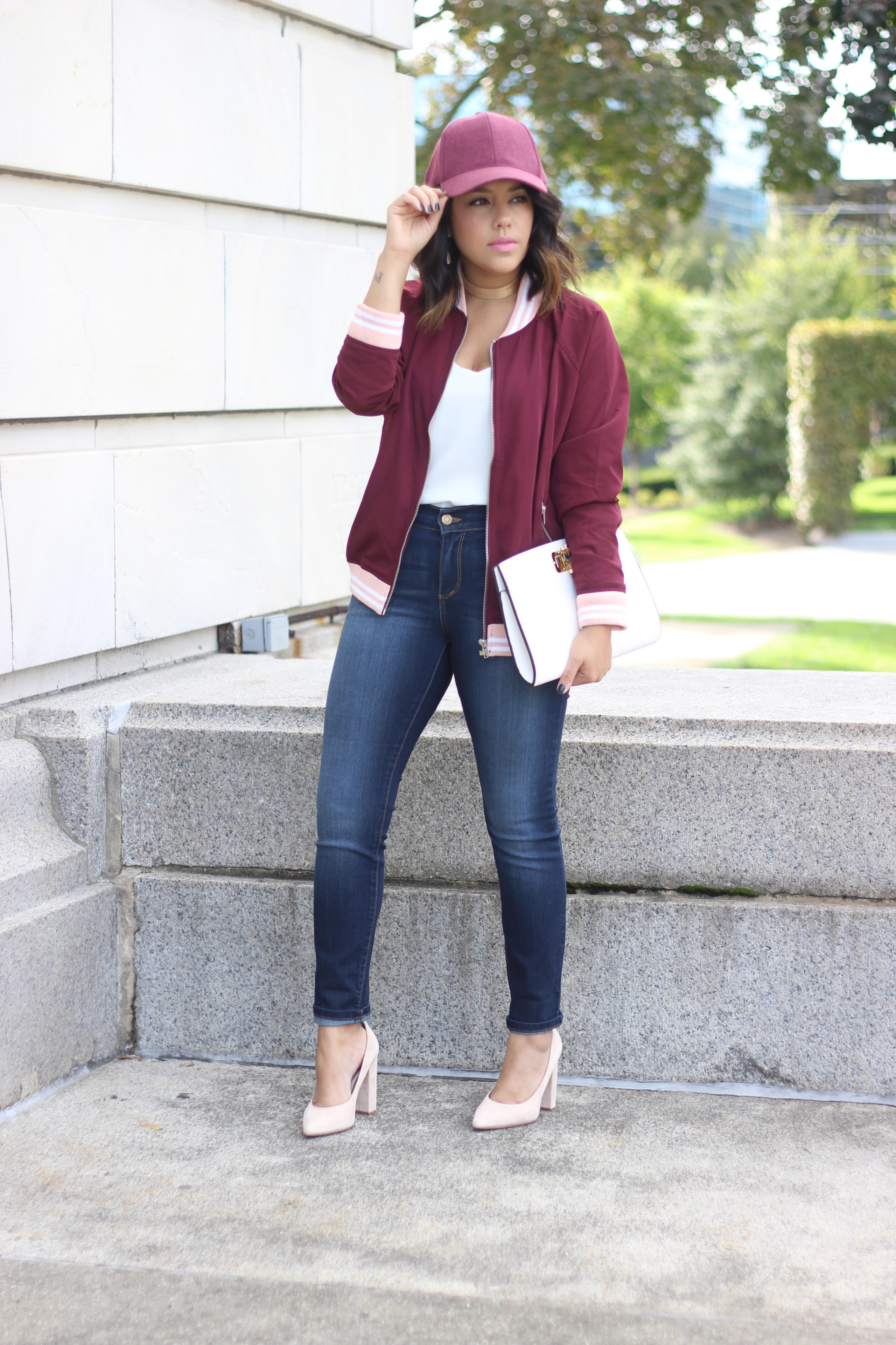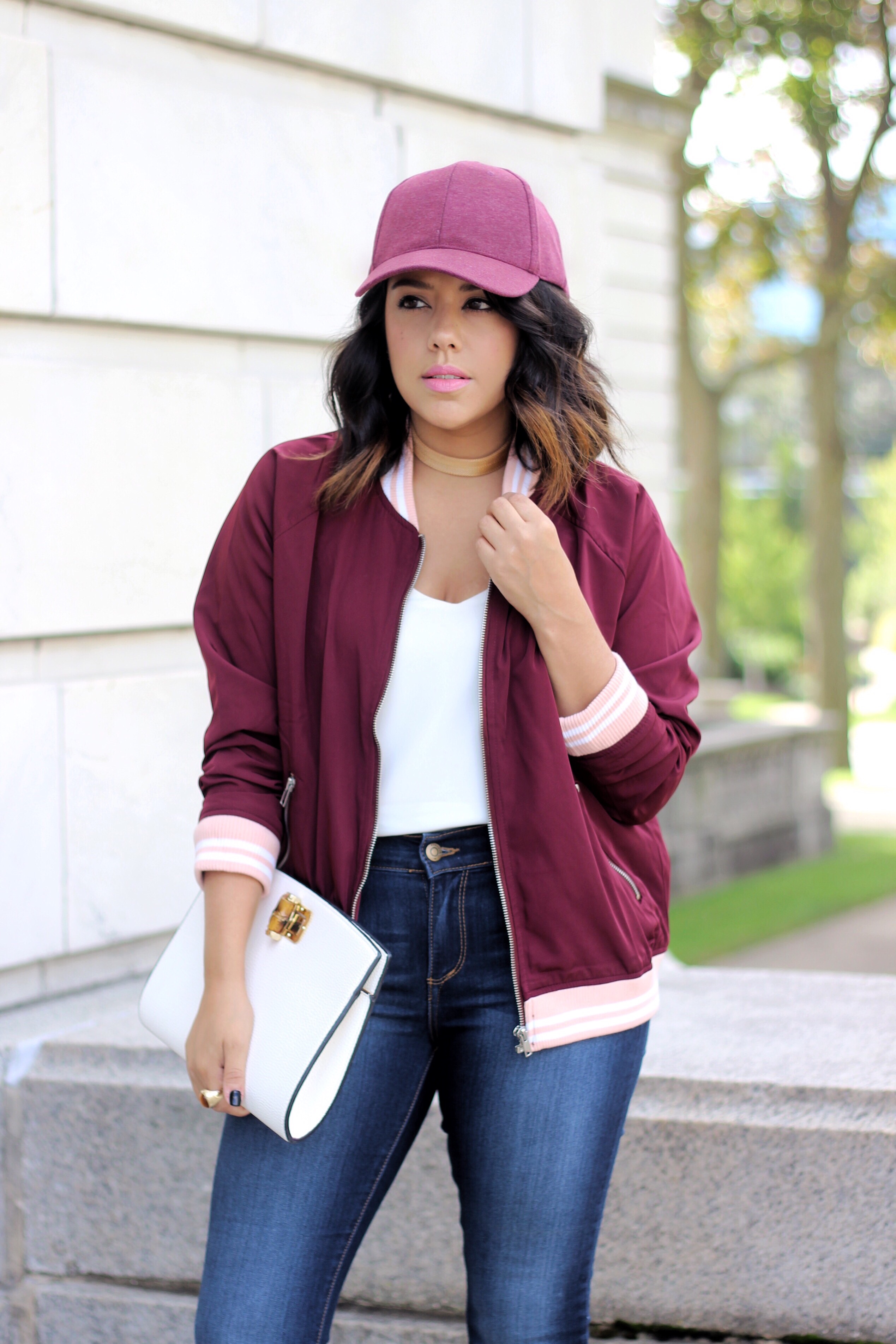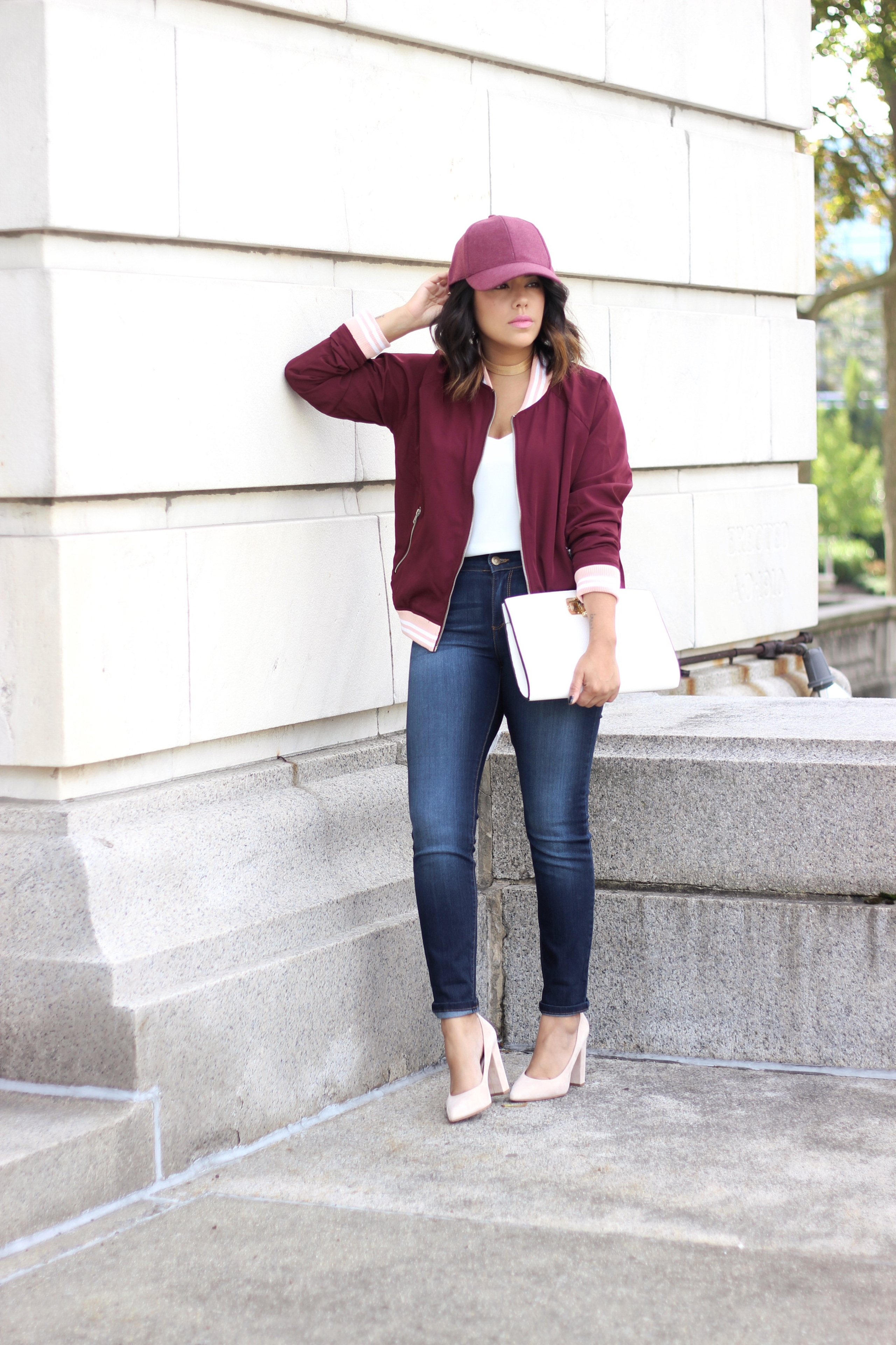 What I'm Wearing 
Bomber: Cotton On | Top: H&M | Jeans: Pistola [also love] | Heels: Pour La Victoire
Baseball Cap: Cotton On | Clutch: bebe [old, similar]
What I love most about this trend is that it's so versatile.  While you might be seeing bomber jackets everywhere right now, you're probably also seeing them styled in so many different ways.  I think that's what can make a trend so effective.  When there is versatility in how something can be styled and worn, it becomes more appealing.  Well at least to me it does. You can literally pair bombers with anything from denim to skirts to dresses to
joggers. They look great dressed down with sneakers, but they look just as good dressed up with heels. I love that.
I decided to take the whole sporty theme to another level by paring the jacket with this baseball cap.  I feel like it made the look a bit more fun and that's what fashion should be about.  To balance things out, I added the choker and block heels for more of a chic vibe. I also created a color theme with the burgundy, white and light pink. The dark denim was my way of breaking that all up.  I love trying out different styles as it's always good to switch things up!  How do you feel about this trend for fall?  Are you into it? Let me know!
Thanks for stopping by today loves. Happy Thursday. <3
-Get The Look-