We took these photos the first night of the Cotton Show when we were leaving.  It was late but we got a couple of good ones in! I'm not usually a fan of night time shoots, but Grant makes me change my mind about them and there's nothing like Miami nights!  I love all of the blurred lights in the background.  There will be more pics in this outfit when I put up my Cotton Show Wrap UP/Miami Diary post, but I hope you enjoy these for now!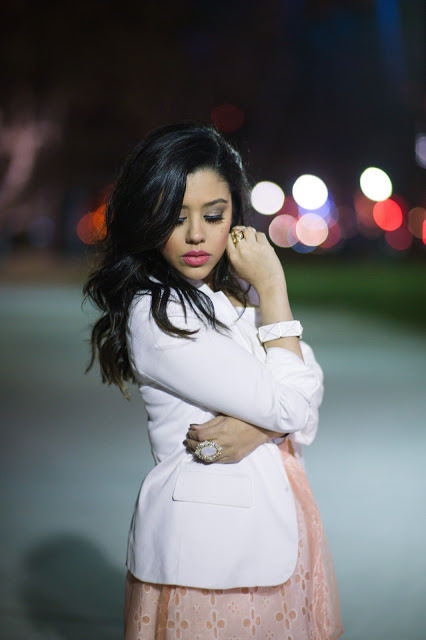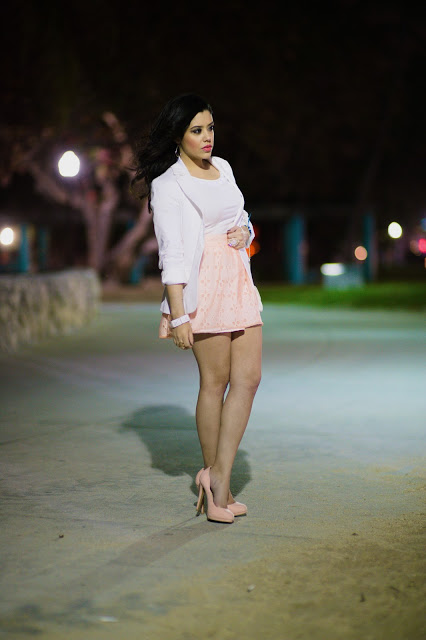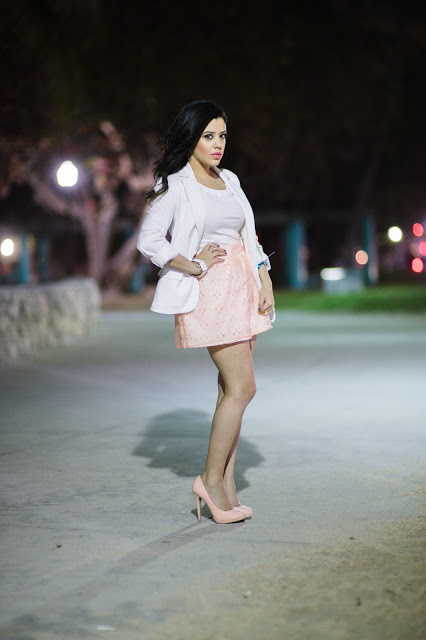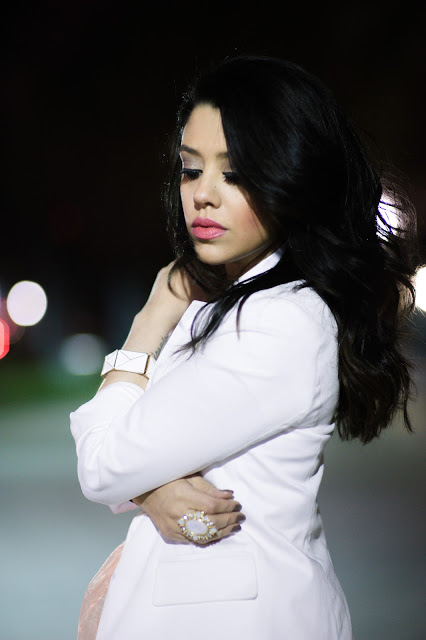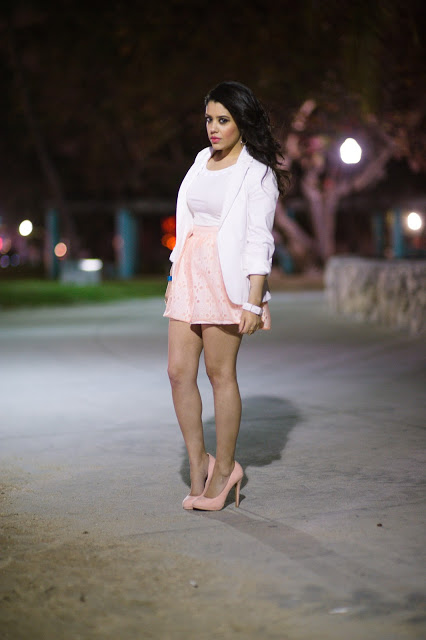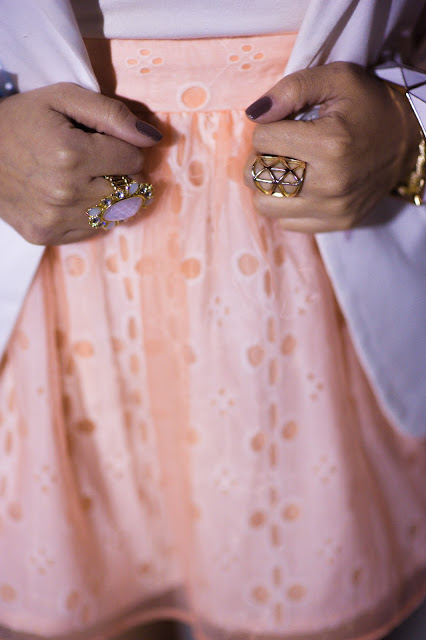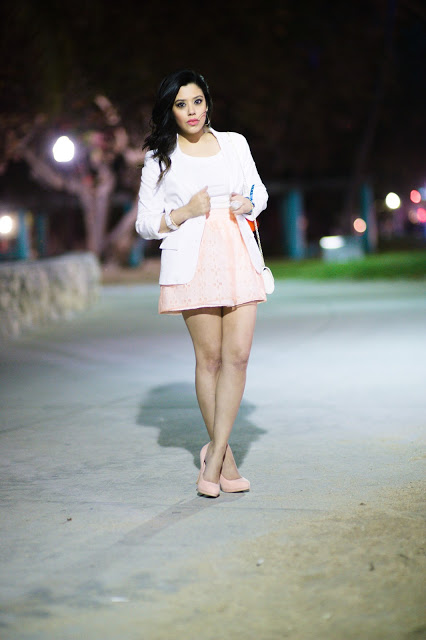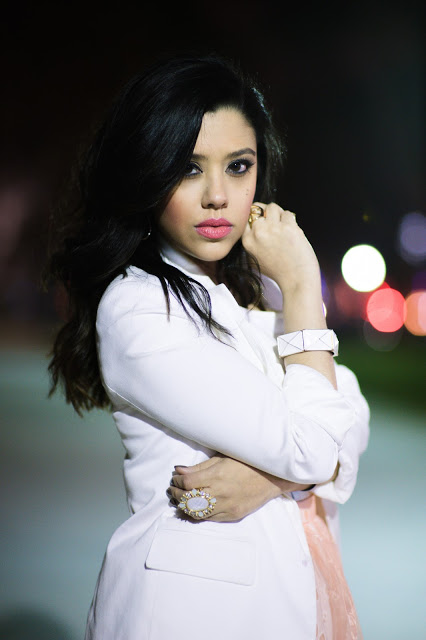 Photo Cred:
Grant Legan
I was seriously stressing about what I wanted to wear to the show.  We were in the VIP room which was on the side of the stage, so there was complimentary drinks and food the whole time and it gave us all the opportunity to chat with other people in the industry.  Everything that I have on has some percentage of cotton (minus the shoes) and it's all from Forever21!  They were one of the brands that walked the runway. I wanted something simple and chic with a girly twist and this is what I came up with. I didn't want to overdo it. I love white on white and the skirt is super cute with it's details. I also like the little white stones on the top.  I have the same one in black. Originally I was not going to wear the blazer, but I felt like it dressed it up a bit more and made it a little classier.This outfit really reminds me of spring with the light colors.  I found these shoes a few days before I left and they went perfect with the skirt. I have to admit that after an hour my feet were killing me! I added a coral/pink lip to complete the look with gold accessories.
I'll be sharing pics from the show soon. I miss Miami especially since it's supposed to snow today!
<3