Today's post is all about the hair!  I was in desperate need of some new brushes so I was really happy when
Brush Love
reached out to me to send me these 2 brushes.  The first one is a
Thermal Round Jumbo Brush
 from
BrushLab
and let me just say that it has made a huge difference when it comes to blow drying my hair.  The round brush that I used before did not do my hair any justice.  I found that every time I blow dried it looked really dry and frizzy and did not give me the natural volume that I wanted.  I always had to use a flat iron afterwards and that wasn't the look I was going for.  So after using this round brush for the past 2-3 weeks I can say with confidence that it's a must have!
Price: $15.98
BENEFITS
-Thermal ceramic coated barrel.  Helps prevent over drying and damage
-100% nylon bristles.  Can withstand high temperatures
-Cozi grip designed to prevent slip ups
-Faster blow dry
The second brush they sent me is the Cushion Paddle Brush and I am loving the width.  It really feels like I am massaging my scalp every time I brush my hair.  The one I was using before was a lot smaller and it was more rough so sometimes it hurt to brush through.  Not only do I use this for getting out tangles, but I also use it when I am blow drying.  I like to go through once or twice after using the round brush.  It's great for curling the ends under a little bit too.  I love it!
Price: $9.98
BENEFITS 
-Massages scalp
-Heat resistant nylon bristles
-Ideal for detangling and smoothing
-Works on all hair types and textures


They also sent me a Hair Therapy Wrap in pink.  The great thing about this is that is really helps to treat dry and damaged hair without you having to go to a salon AND it's cordless.  It lets your deep conditioning products penetrate more deeply and it helps to strengthen your hair too.  It comes with 3 gel packs that you heat up in the microwave and place inside the wrap.  You leave it on for about 20 minutes and you will notice how soft it leaves your hair after.  Since I have ombre highlights still, I always worry about my ends looking damaged from the dye, so this is great for me to continuously treat my hair at home.  The wrap and gel packs are re-usable too which is awesome.  Definitely recommend.
Price: $29.98
BENEFITS
-Deeply nourishes the roots and and scalp
-Strengthens hair and hair cuticle to reduce damage
-Softens hair and makes it more manageable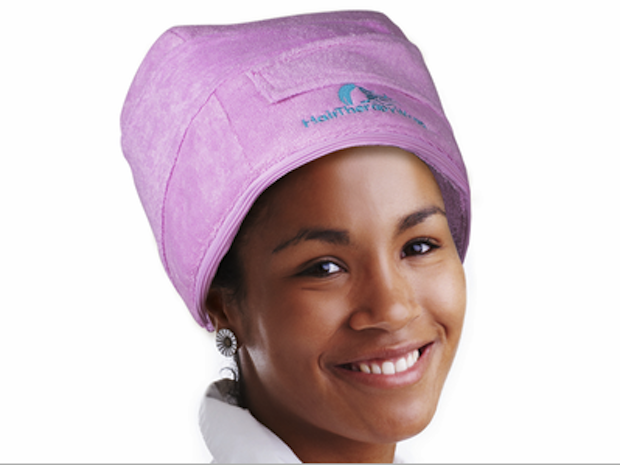 Check out my tutorial where I go into a little more detail on both brushes and show you the step by step process of how I blow dry my hair!
Just for being my followers you will receive a 20% discount on any order by entering code: affair20.  This expires 6/30 and cannot be combined with any other promo.
Brush Love
is also having a free shipping promo this summer on all orders in the US with no minimum!
AND
they are also doing their Question Of The Month Giveaway starting today 6PM EST.  All you have to do is answer an easy question and they will randomly select winners.  There will be 10 winners and you will get to select Brushlab brush of your choice!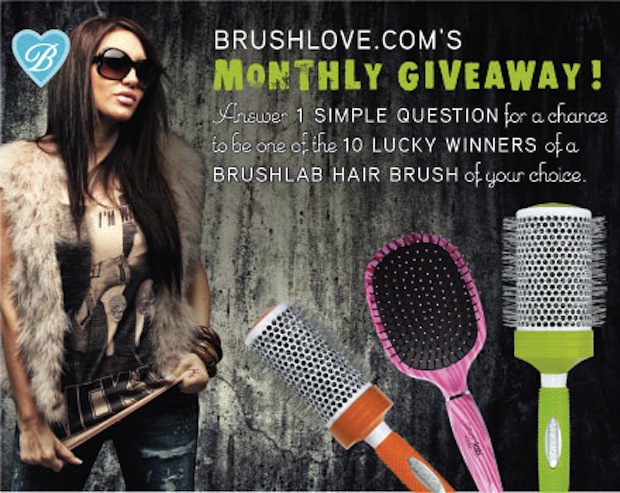 *This has been a sponsored post but written by me and everything is my true and honest opinion.
XO