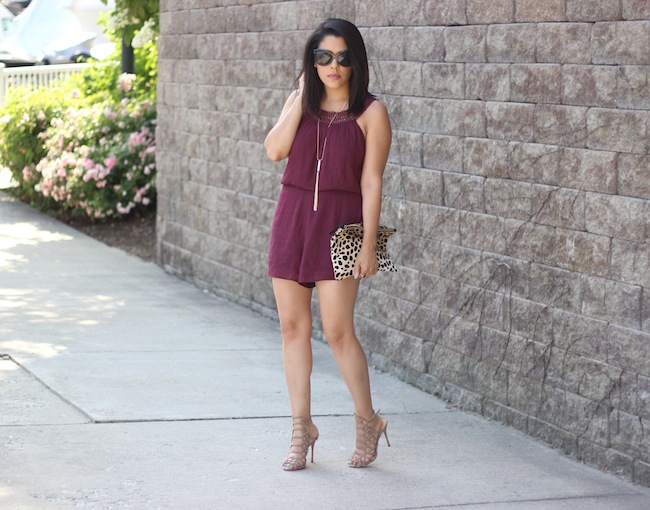 Happy Monday loves!
My romper obsession continues. This is such a must-have piece for me this season. It's one of the easiest things to wear & style, which is perfect for days that you don't have much time to get ready.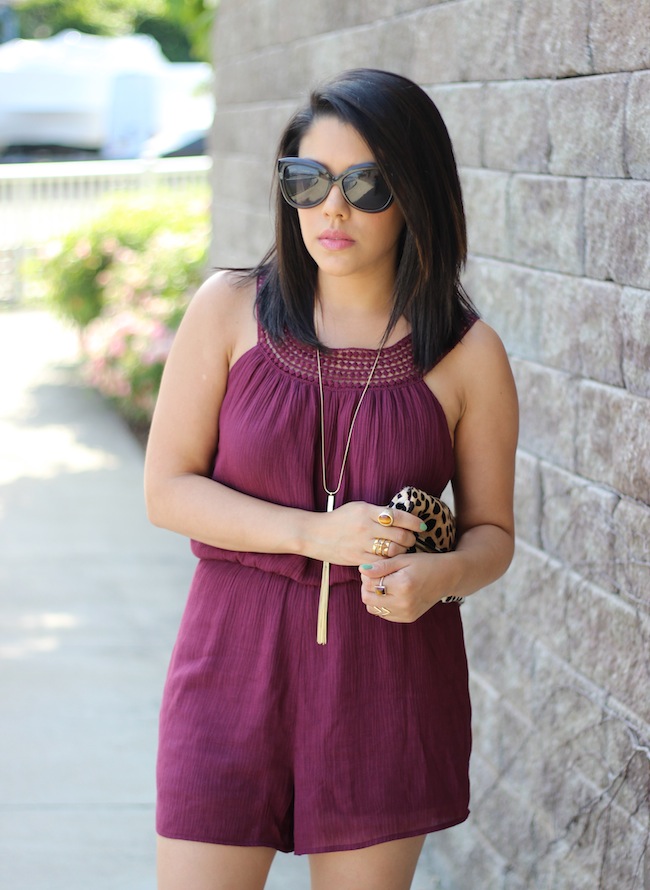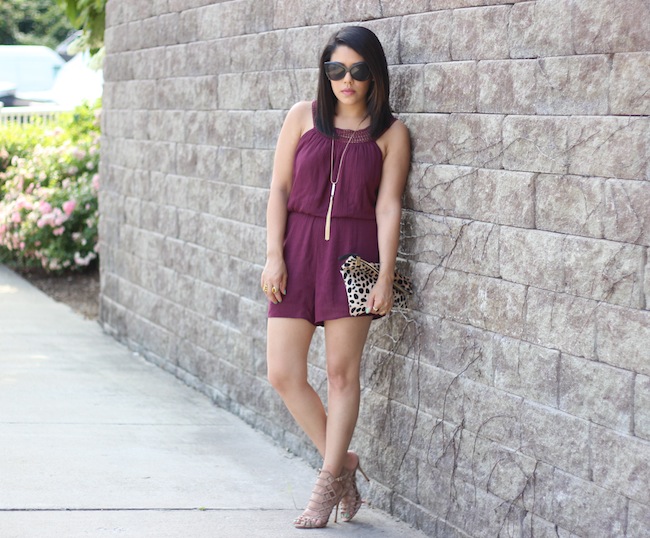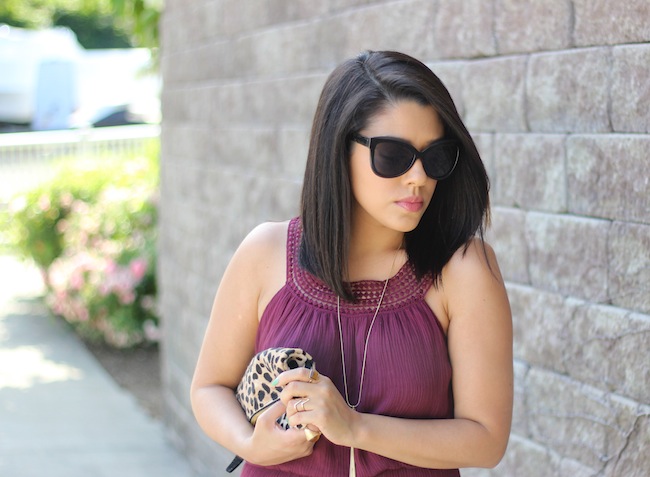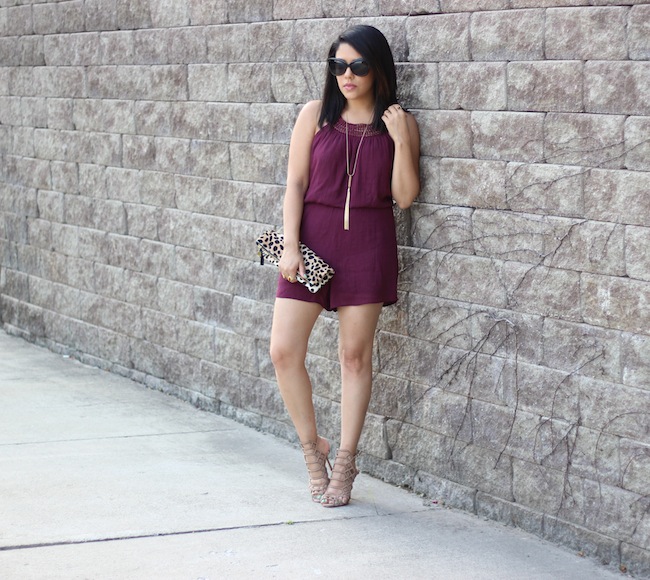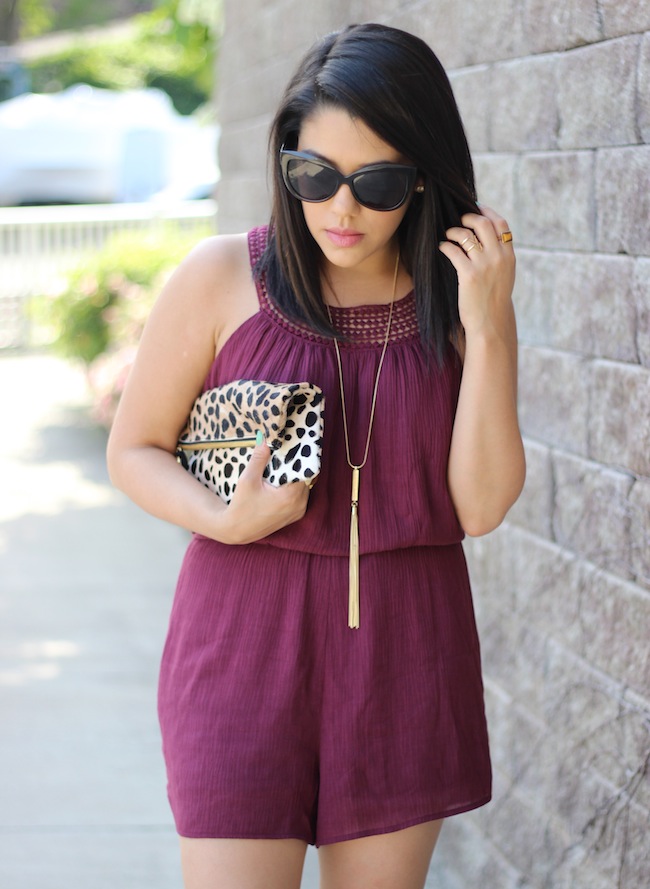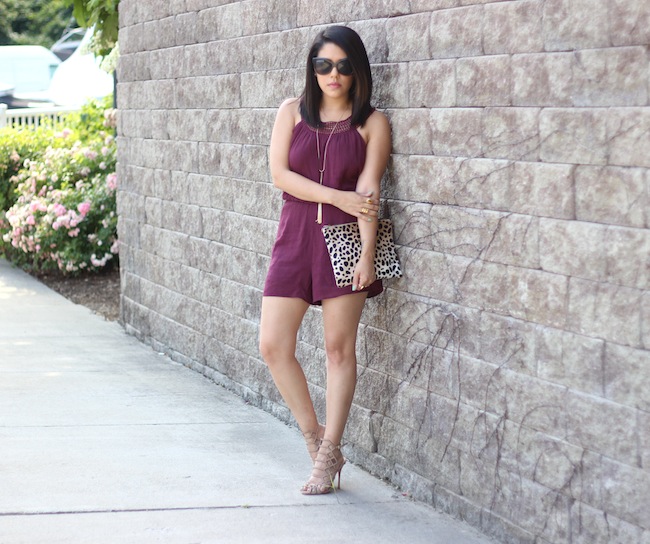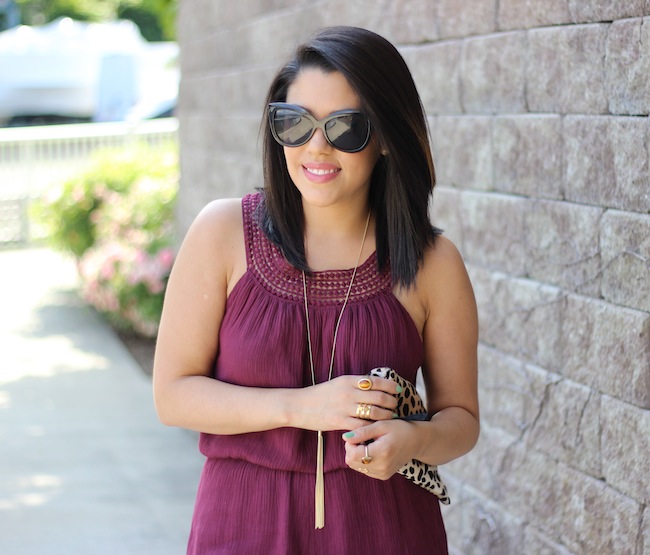 Photos: Chevy Donato
Romper: Charlotte Russe | Shoes: Schutz | Clutch: Clare V via Poshmark
Necklace: Dynamite
I admit that rompers are not always the most flattering things to wear. Typically, I try to stay away from ones with an empire waist, like this one, as they tend to make me appear wider. Sometimes though, I can't resist them as they are just so comfortable. When you are in a rush and need a quick outfit, rompers are the way to go. I think that's one of the many reasons why I have been gravitating towards them so much lately. You don't have to get too crazy with the styling since the foundation of your outfit is already set. Just make sure to add in some killer accessories and it will help elevate your look a bit more. For this, I decided to pop it out with my leopard clutch. I've always loved the burgundy and leopard combo. I went with my caged sandals to bring another fun element to the outfit. I think that the shoes and clutch really helped to pull this all together.
I wore this to a special preview for Soma to help support their goal of #onemillionbras donated to women in need. I honestly didn't even know that you could donate bras, but this is one of the things that these women need the most. You can donate new or gently used ones at any of your local Somas. Just wanted to help spread the word as this is a great cause!