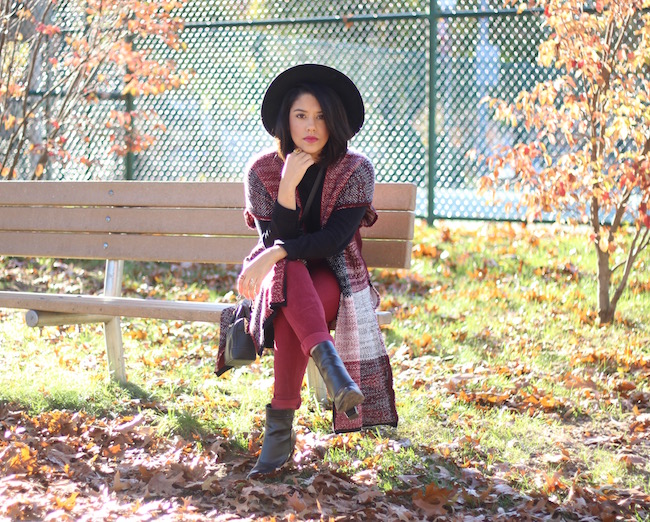 I'm not sure exactly when it happened, but burgundy has officially taken over my wardrobe this season. Literally can't get enough. I especially love pairing it with black for some reason. It's definitely a favorite combo of mine, although I feel like I say that about all of the colors that I wear. [lol] Burgundy also reminds me of Christmas! It is too early to bring that up yet? I am already counting down the days.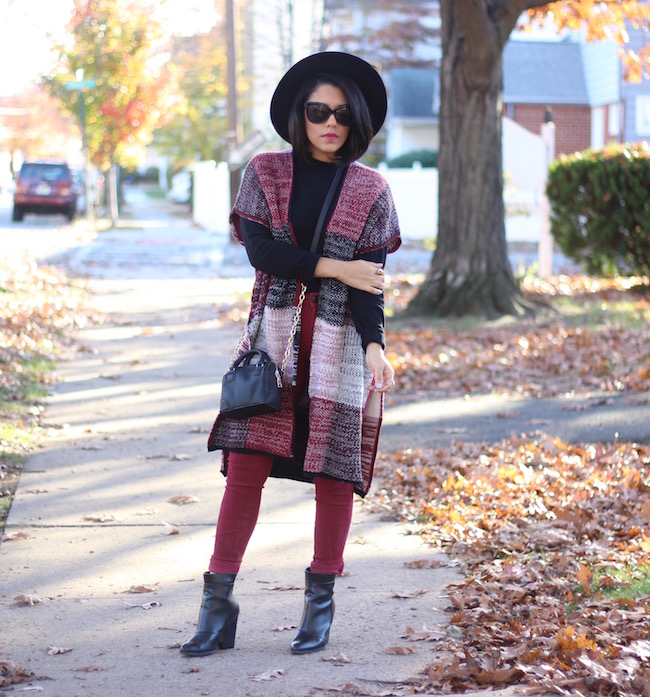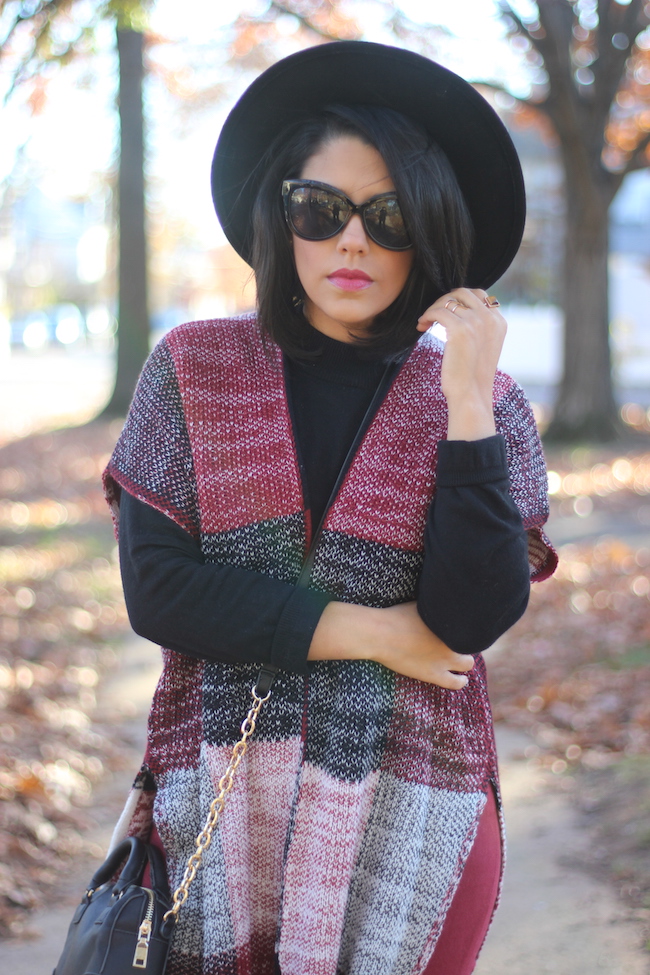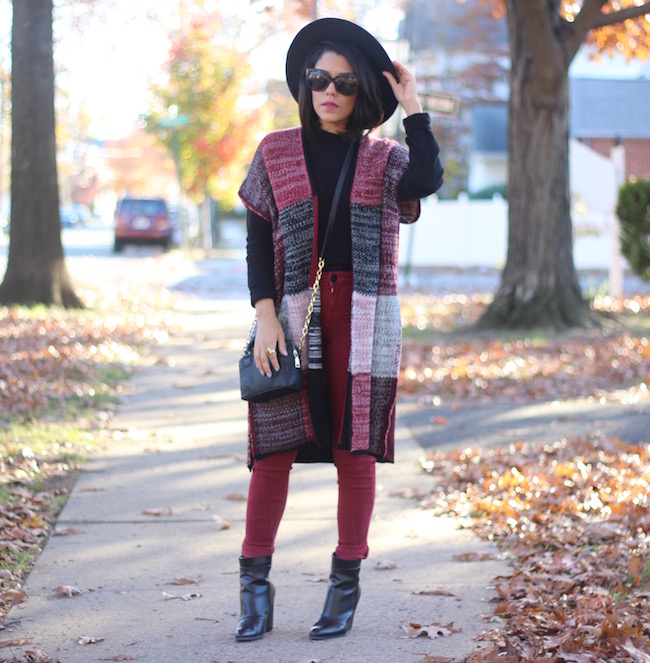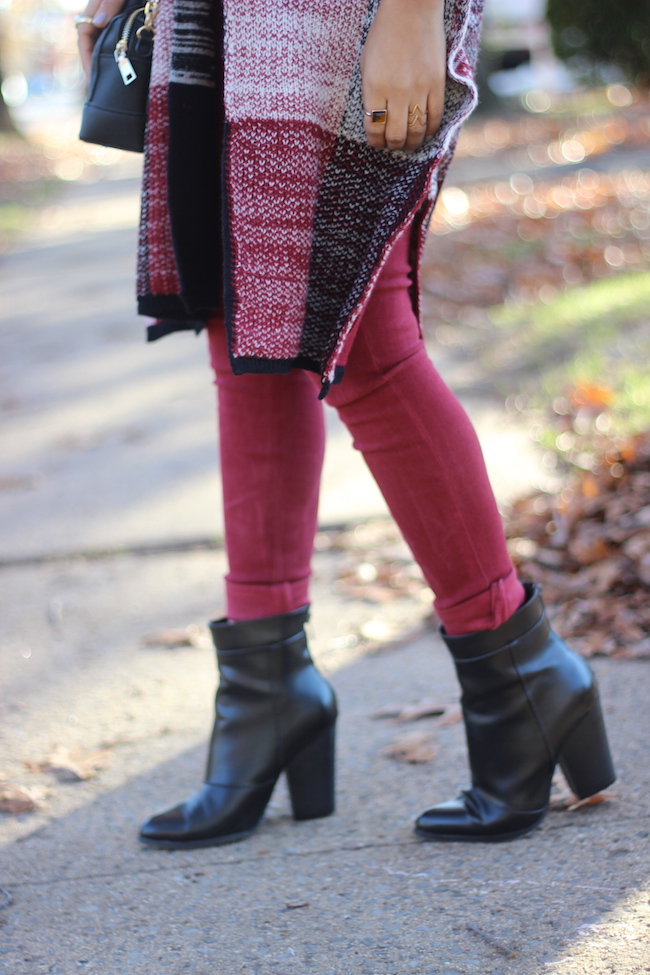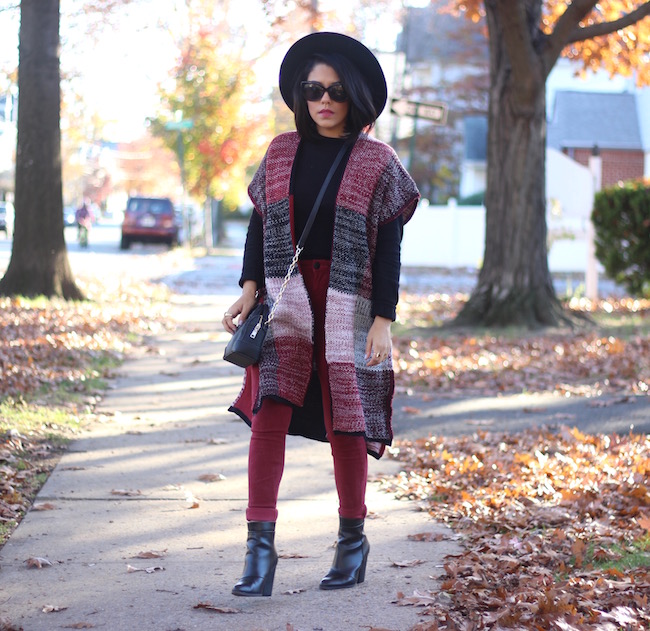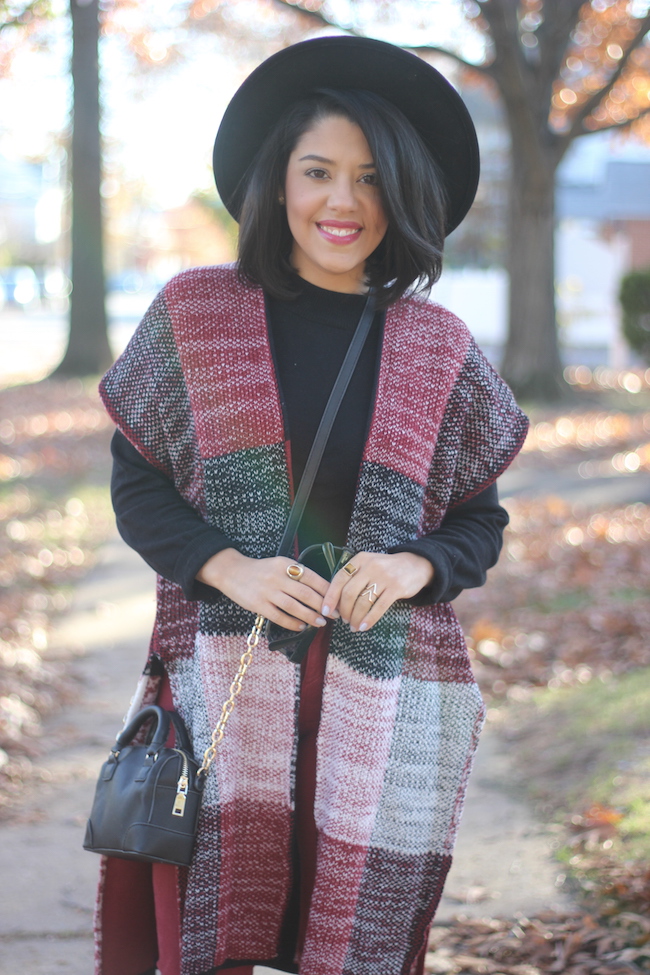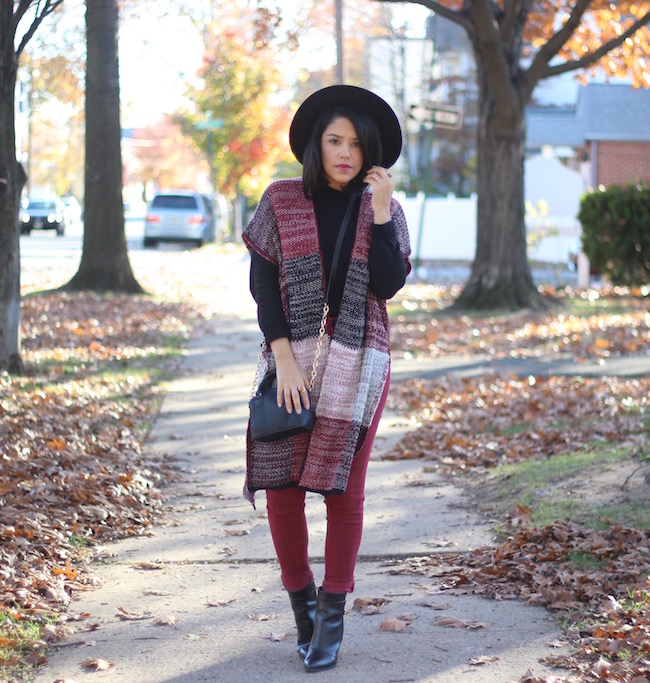 Cardigan: Macys | Sweater: Forever21 [old, similar] | Jeans: Habitual [old, similar]
Booties: Target [like this style] & [love these in tan] | Bag: Prima Donna | Hat: H&M [old, similar]
I always love pairing the new with the old. These burgundy skinnies are from two years ago and I'm actually surprised that they still fit! I have worn them numerous times on the blog before. They're super stretchy and extremely comfortable. I thought it was time to bring them back out to play. I did a little shopping at Macy's last week and came across this cardigan vest… I guess that's what you would call it? I gravitated towards it instantly because I don't have anything like this. I love the fact that it's both a cardigan and it's sleeveless. It's perfect for the weather right now since we still don't need to do too much layering just yet. You could easily thrown on a coat over this though if need be. I might pack it for Ireland since the weather over there is pretty similar to the temps over here. I will be in a lot of rain though! These booties have quickly become a new favorite of mine. They're from Aldo A+ sold at Target. I've already worn them several times. Super comfortable and love the heel. I've also been using this mini bag almost every day. It's so great to take a break from my bigger ones.
I posted a photo of this outfit the other day on instagram and gave a little bit of insight into what went down behind this shoot. I was completely out of it this day. This is when my transmission went on me and I had to bring my car to the mechanic. I lost my wallet for an entire day, but thankfully ended up finding it. When I went to shoot this look the camera battery was dead. There were a few other little things that happened and I was walking around in zombie mode after my birthday because now that I am 32 I can't hang like I used to. I was really just one big hot mess! As much as I love what I do, to be 100% honest taking photos is not always fun. Sometimes you just aren't feeling it or you are not in the mood. I always seem to power through somehow and I'm happy that this shoot worked out!
Happiest of Thursdays! <3