Red is the color of energy, passion, and action. It's become one of my favorites to wear and of course I love what it stands for.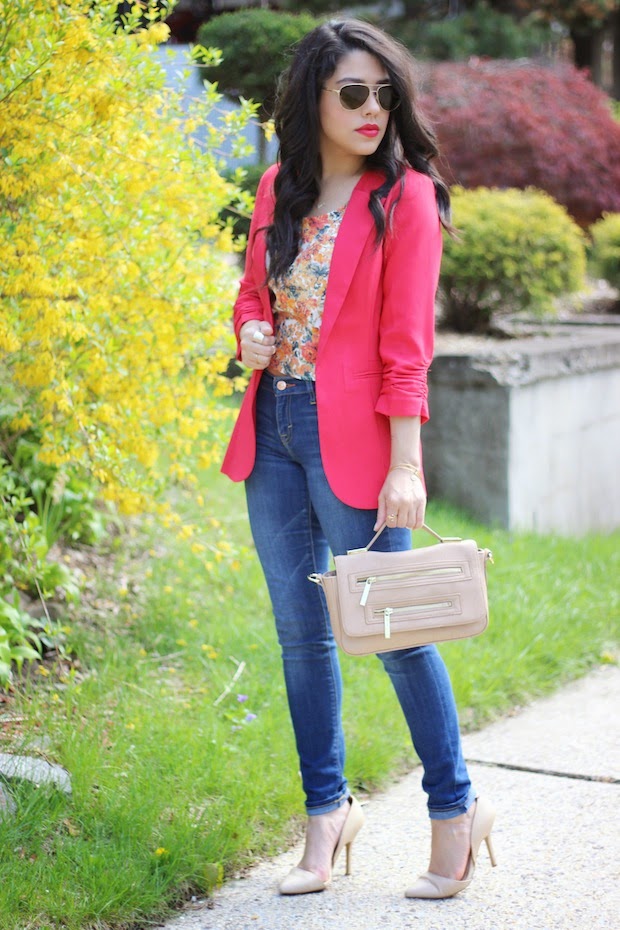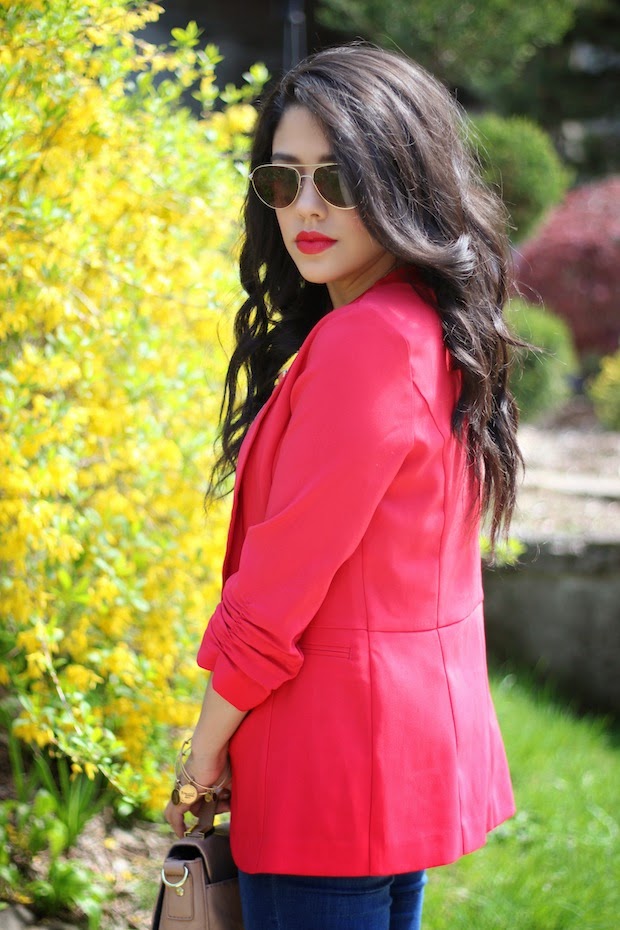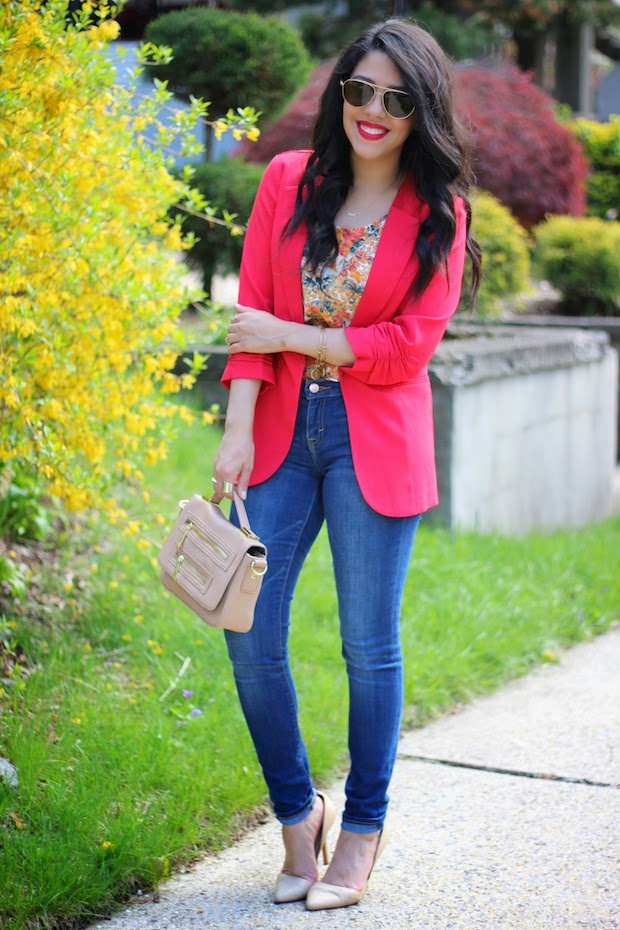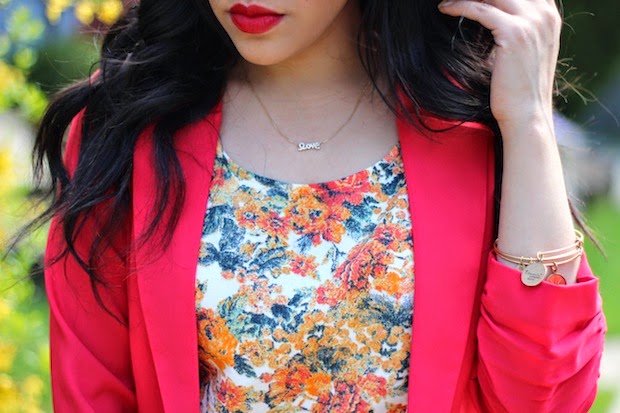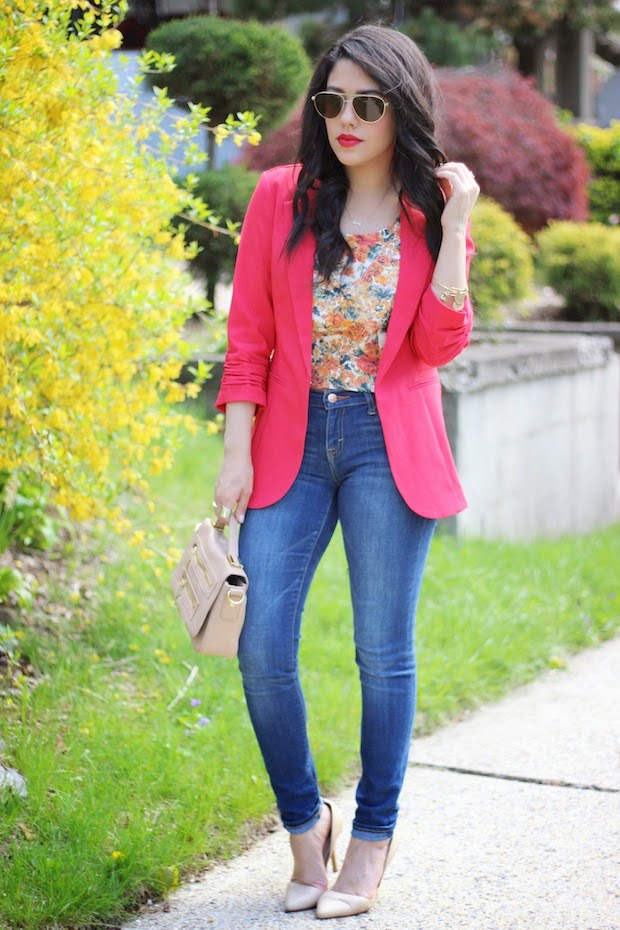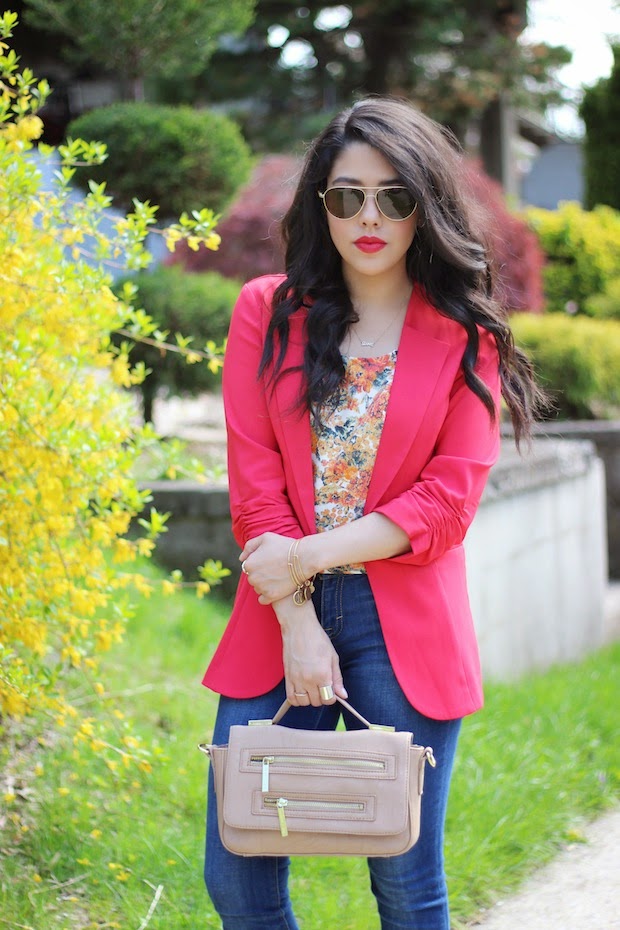 This was one of those outfits where I was trying to rework different pieces together. I wore this last week to a preview in the city and just wanted something casual/chic. One of the best ways to get this look is with a pair of dark denim, heels & a blazer. I just really like that balance it creates. You might remember this top from a few weeks ago when I wore it out in Cali. I'm so happy that I ended up buying it because there's lots of different ways to style it. It screams spring. And yay for some of these gorgeous days that we have finally been having! Since this winter was extremely brutal, I just want to hang outside in the sunshine all season long 😉
I had been searching for the perfect red blazer and I think this is it. I especially love the length because I feel like I can do much more with it. I've worn it a handful of times already but I don't think I ever posted it up on the blog before. I'm pretty sure it will make it's way back on here again soon!
I've got lots of posts coming up this week and something really exciting to share.
Happy Cinco de Mayo! It's time for a margarita 😉