I was really excited about working with
SugarLips
 and even more excited when they sent me my first choice, the Clemence You Doll Jacket.  It's a vintage inspired piece and it has such a chic and classic vibe.  I especially love the lace details on the collar and pockets AND it's peplum. I mean does it get much better?! I took these photos in Bryant Park and if I could, I would take my pics there all the time! I just love the NYC background.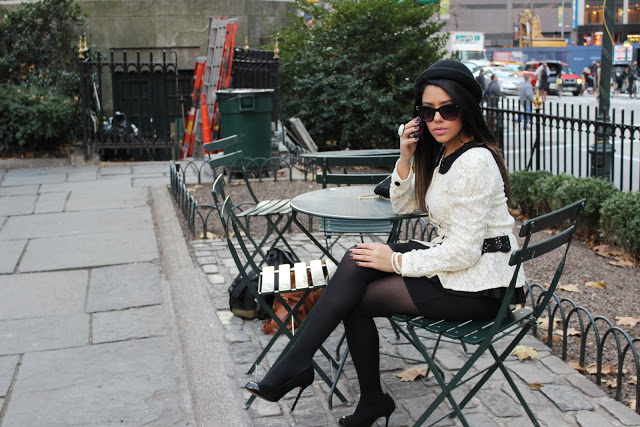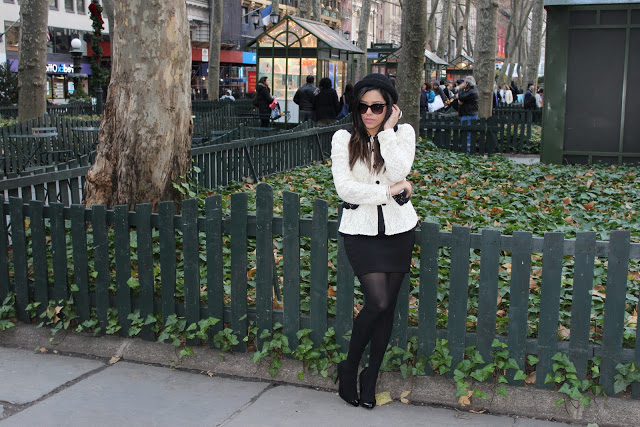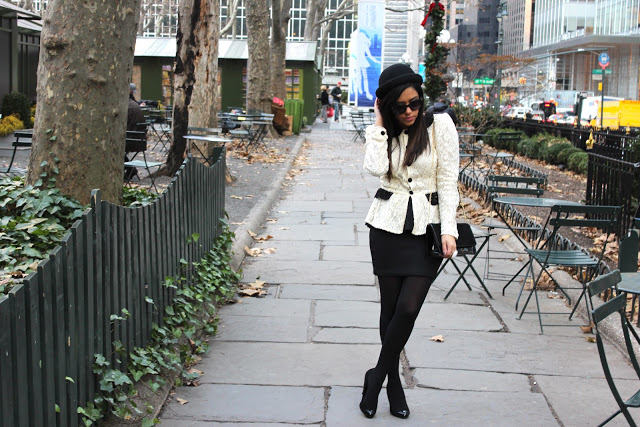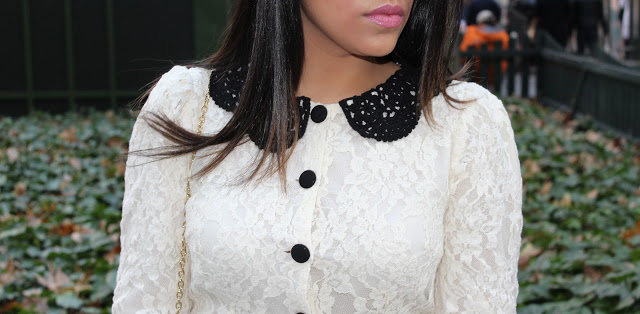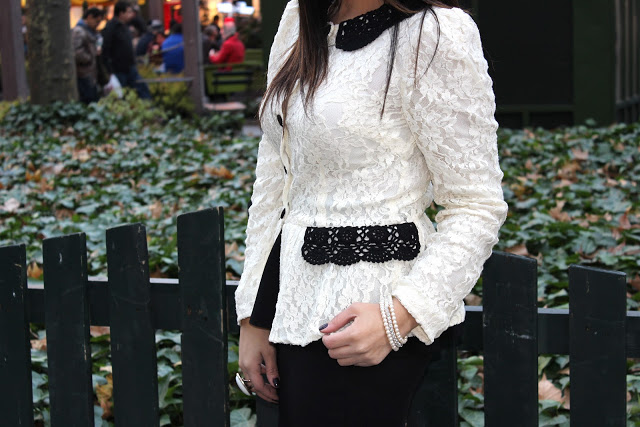 Details 
Lace Peplum Jacket: C/O 
SugarLips
/ Skirt, Hat, Sunnies & Tights: H&M/ Shoes: Bakers/ Bag: Aldo
I really wanted to focus on the chic New York City style that graces the streets.  After looking at these photos, I feel like I could have maybe fit in on the streets of Paris too!  I think it's the hat!
This little jacket is such a great statement piece and it's perfect for this holiday season.
I wanted to keep everything black and white.  What's more classic than that? I also wanted to keep it simple and feminine.  I even wore a set of pearl bracelets to add to the whole classic look. But the best accessory, especially in the city, is coffee 🙂
Thank you to Melanee for taking these fab pics!  I had so much fun!  This is what I wore in my shoot with her, so stay tuned for those pics coming soon. And thank you to SugarLips for this amazing jacket!
<3