Merry Christmas Eve! I can't even believe that it's already here. I'll be heading into the city with my mom and sister to see the tree and have dinner. I think it's becoming our Christmas tradition now. I plan on taking lots of photos like last year so I can share my family time festivities on the blog 🙂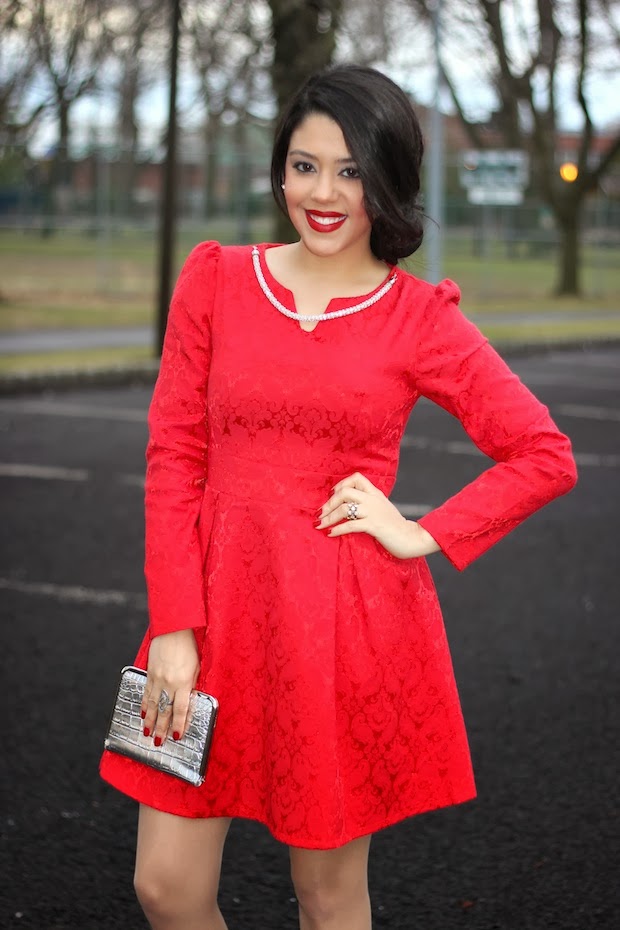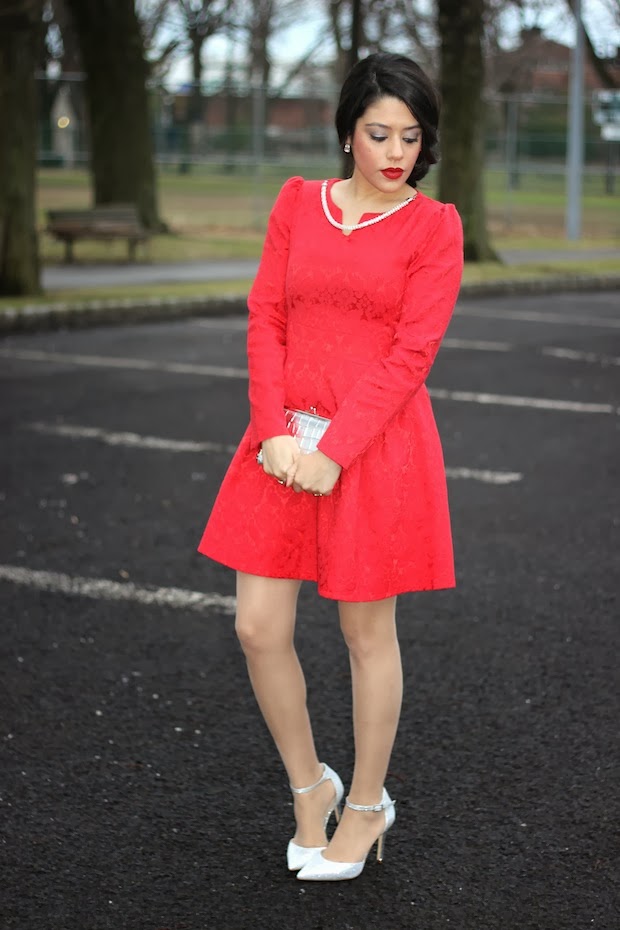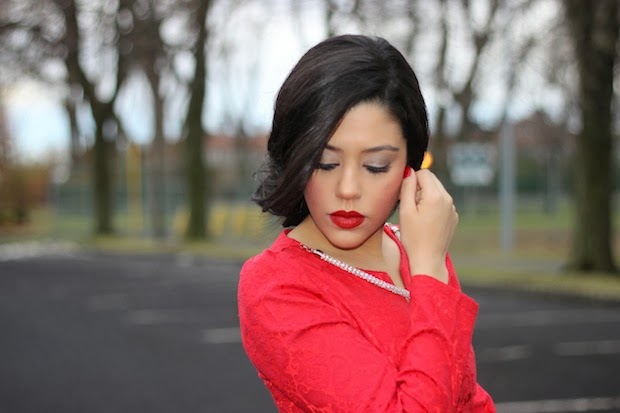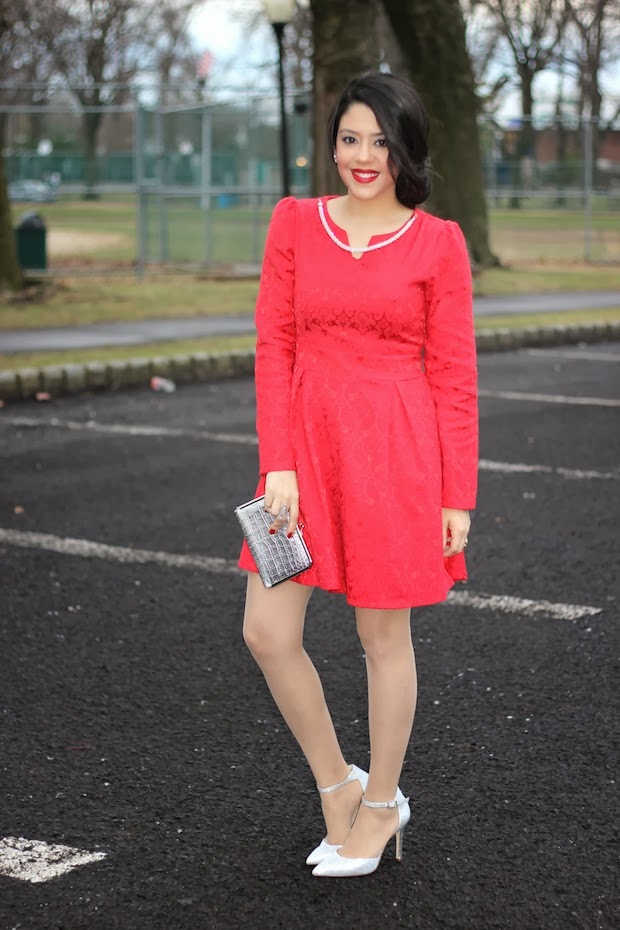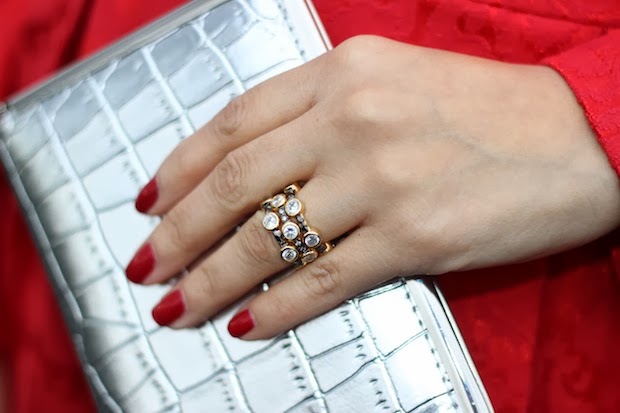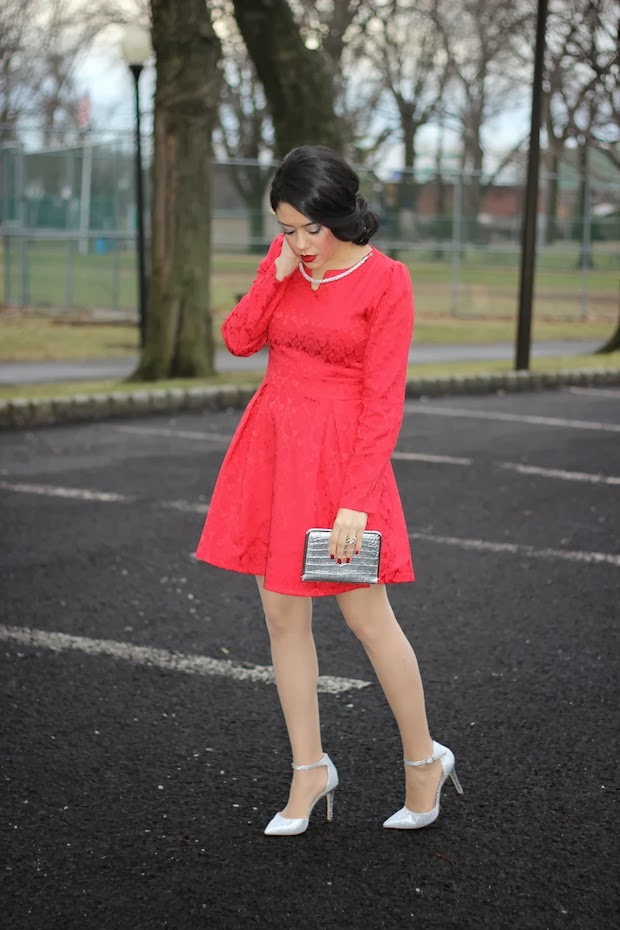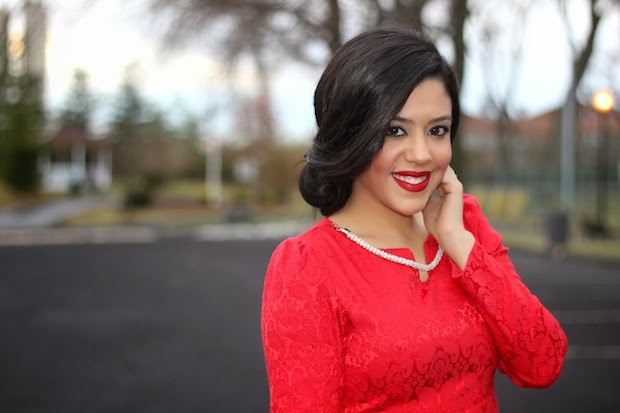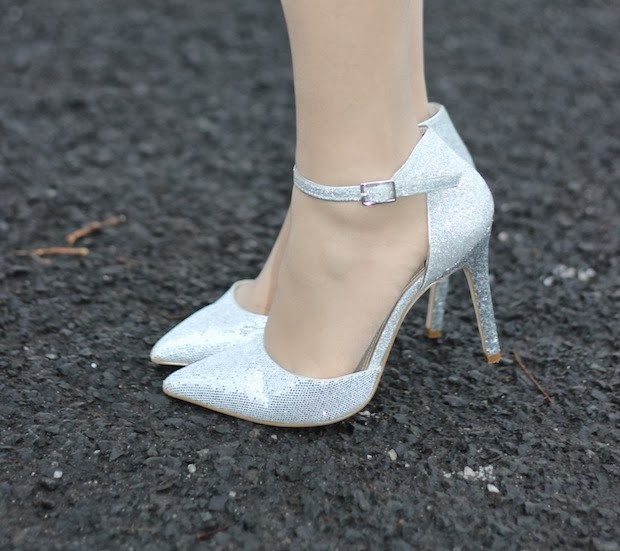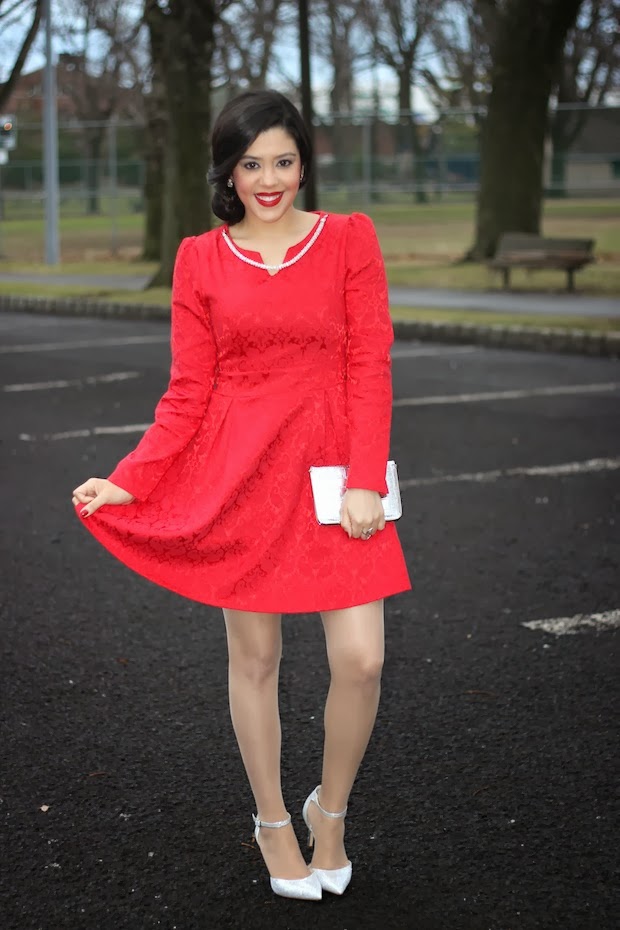 Red dress, red lips, red nails… might be a little much for some but since it's the holidays, why not go all out?! I promise to start switching up my lipstick shades again, I have just been having a moment with red this time of year 🙂 My favorite part about this dress is the silver detailing on the neckline. It basically serves as a necklace which is great. It didn't really pick up in photos but there is such a pretty floral jacquard print on the dress. It's super girly and perfect for Christmas festivities.
I've been searching for a pair of silver pumps for what seems like forever. I originally saw these online on cyber Monday and was very tempted to make a purchase, but I decided not to get them. While I was doing some last minute shopping over the weekend I decided to try them on and fell in love. I fell in love even more when I found out that they were on sale for $38. These are the same shoes as the black ones I posted yesterday. I basically got both pairs for less than the cost of one pair! Now that's my kind of deal. This is my only silver clutch as of now so I decided to use it again for this look. I really like the red and silver combo for the holiday season. And aren't these stackable rings beautiful? My friend recently started working for
Freida Rothman
and they sent these over as a holiday gift. Thank you
Jaclynn
!
Wishing all of you and your families a very Merry Christmas! I hope that you all enjoy this special day with your loved ones and get everything that you wanted. Sending lots of love your way.
<3