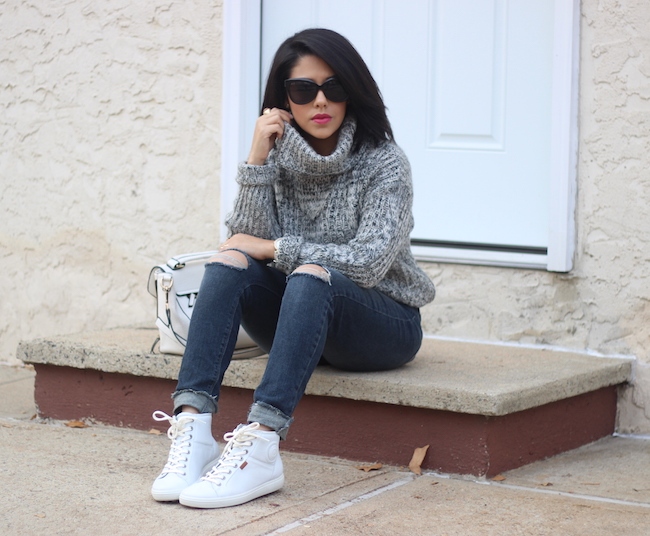 When you try to pop your collar, but you're wearing a turtleneck. Ha!
But seriously, this is one of the most comfortable outfits I have worn lately. Sometimes you just need to ditch the heels and put on a pair of kicks. I love how sneakers have become such a fashion trend over the years and I really do enjoy styling looks around them.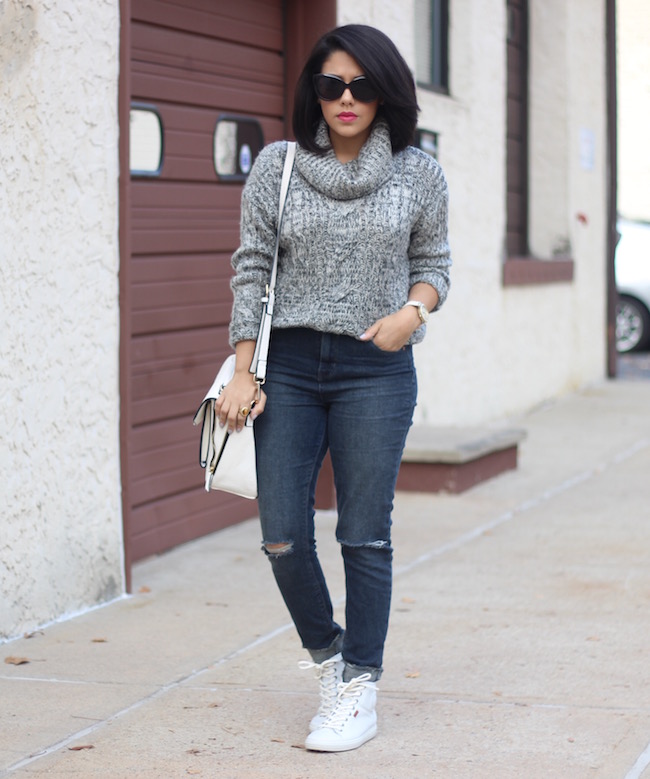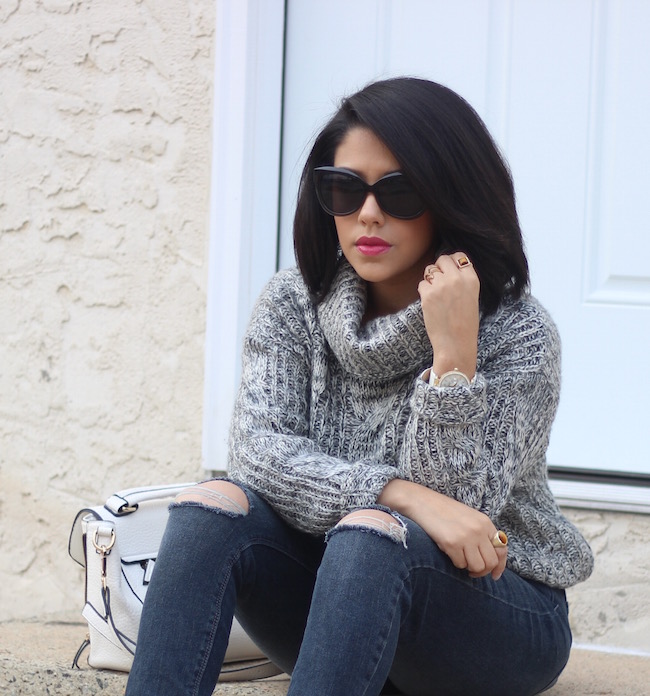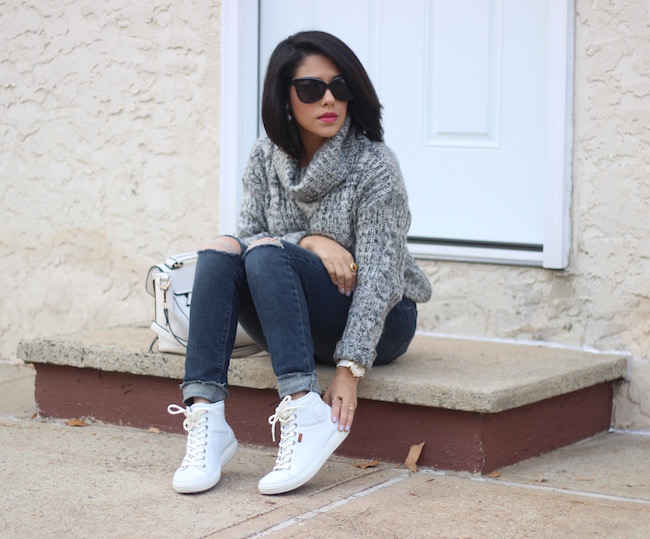 Sweater: Forever21 [old, similar here] | Jeans: Macys [lighter wash love these]
Sneakers: Ecco | Bag: Prima Donna [different style but love this]
This has been one of the craziest weeks ever as I am doing last minute prep for my sister's baby shower this weekend AND for my trip on Monday. How the hell did both things come so quickly?! I swear that I blinked and everything happened so fast. I've also been without a car the last couple of days because of issues with my transmission. It's literally just been one thing right after the other, but that's life, right? I thought that I would have been doing a lot more shoots before I leave, but it's just been so hectic. I wore this outfit to run some errands and since it's a bit different than what I typically wear on the blog, I decided to take a couple of pics in it and do a short post.
As it gets a bit colder, chunky knit turtlenecks are one of the first pieces that I tend to gravitate towards. I got this one last winter and it's definitely a go-to for me. I need to stock up on more for next season though. When it comes to denim, I am all about knee rips and ones that are distressed. I wear these types so much lately that it's almost weird for me to wear a regular pair. I think the more rips the better!
Have a great day loves. <3