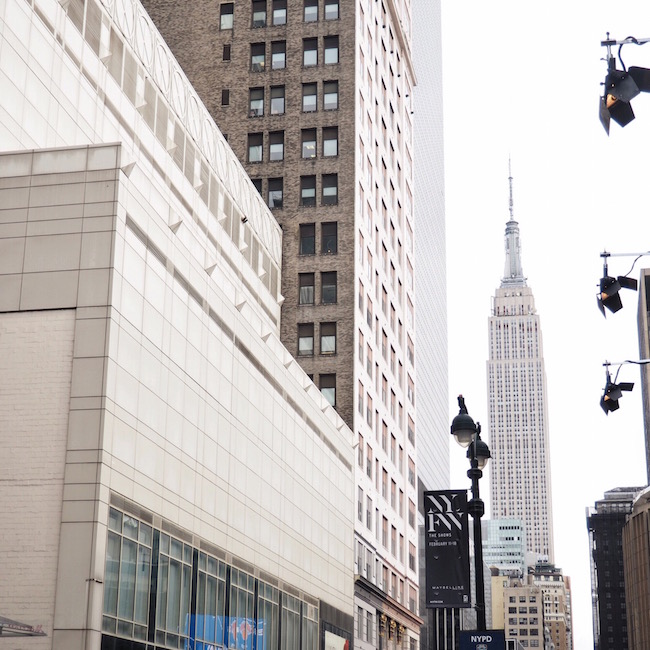 I didn't do much of NYFW this season because to be 100% honest I just wasn't as into it as I normally am. Maybe it was the trip to Sweden right before or the super cold weather in the city or the fact that my wisdom tooth was giving me major pain. [eeeek!] I was slowly falling apart so I ended up cutting my NY stay early by two days and was seriously so happy that I did because all I really wanted to do was stay cozy inside and catch up on sleep. I only did the first two days this season and still felt like I was able to do a lot in that short amount of time. I had to pack my things when I was packing for Stockholm since I wouldn't be coming home and when I did it was like an unusual 40-50 degrees over here. When I got back to the city though it was absolutely freezing and I was not as prepared as I should have been. I should have known better! I am honestly the worst packer ever though. Anyway, I wanted to at least share a few photos from the city including some of what I wore. 😉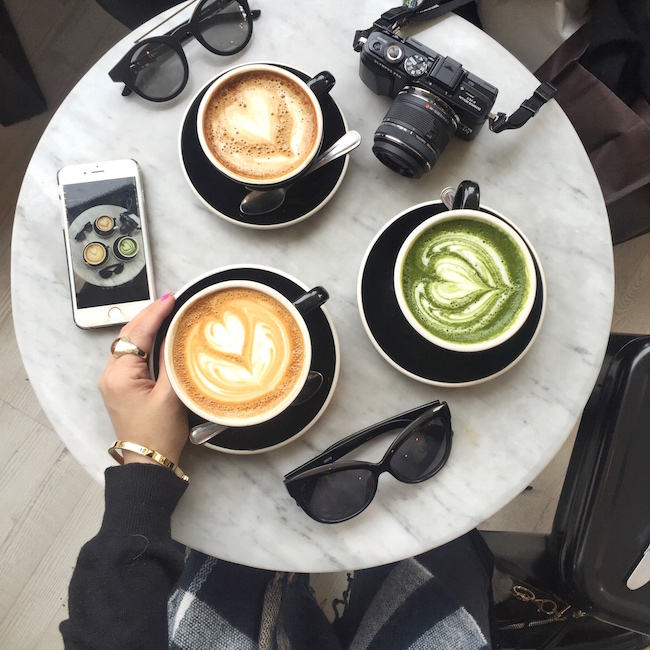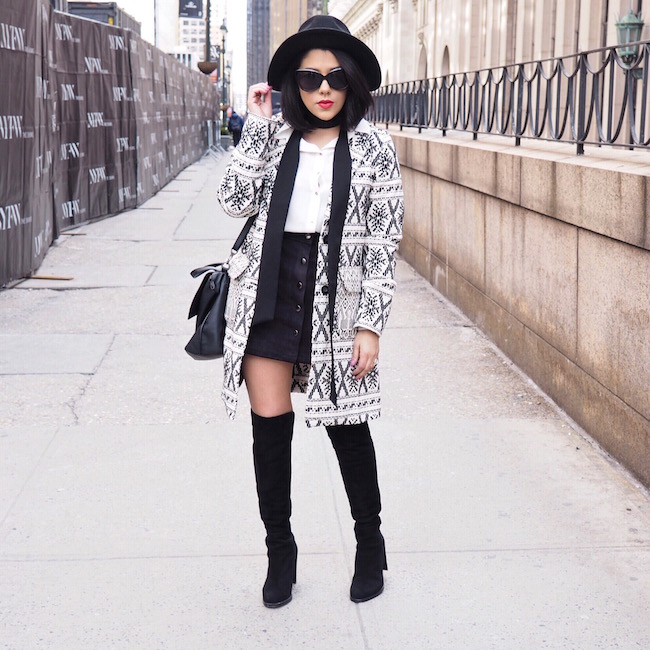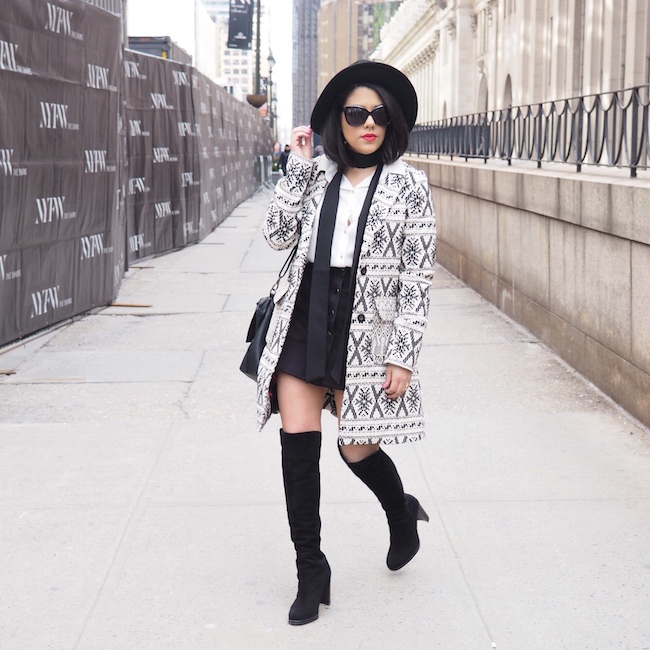 For the first day I wore this Desigual coat to their show paired with an old skirt from H&M, my Stuart Weitzman OTK boots, Tobi necktie and a long button down from Dynamite that I somehow tucked into my skirt. I put this together right before I left for Sweden and honestly didn't give it much though I just really liked how it all looked together. I was obviously freezing and shot these photos so fast, so I ended up changing into pants and a top later that day for dinner, but kept on the hat and necktie. I hope to re wear that look again soon and shoot it for the blog. It was one of my favorites!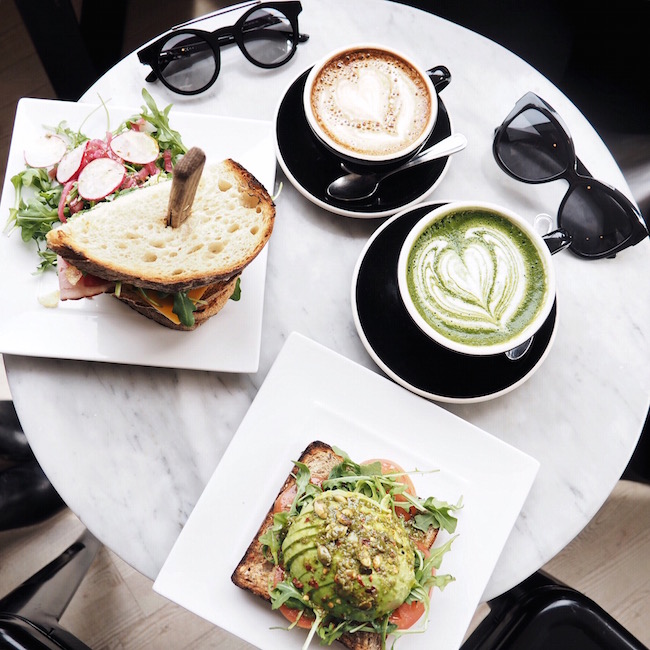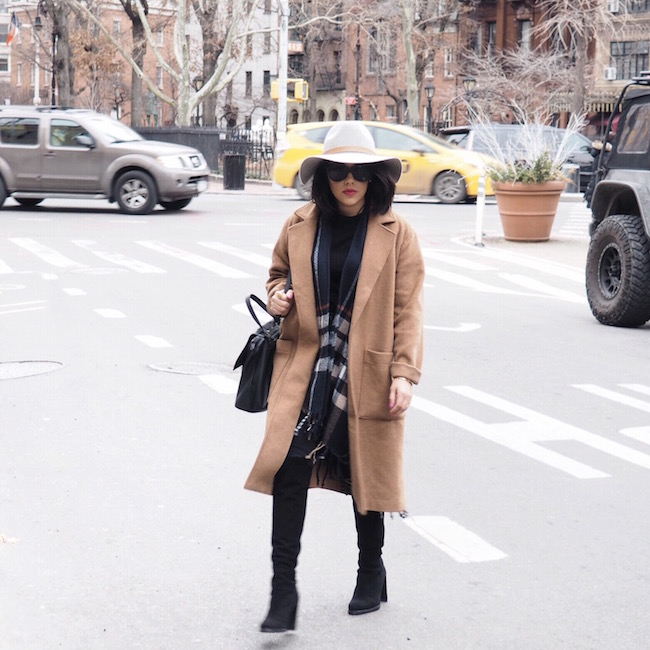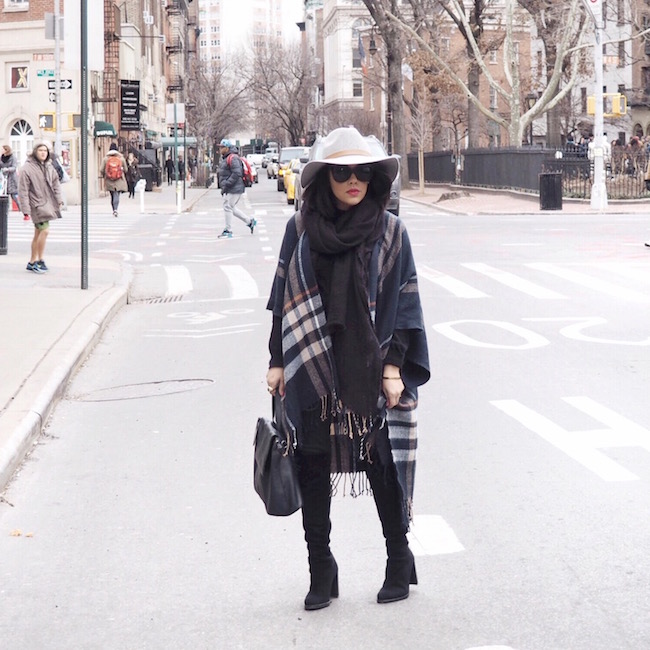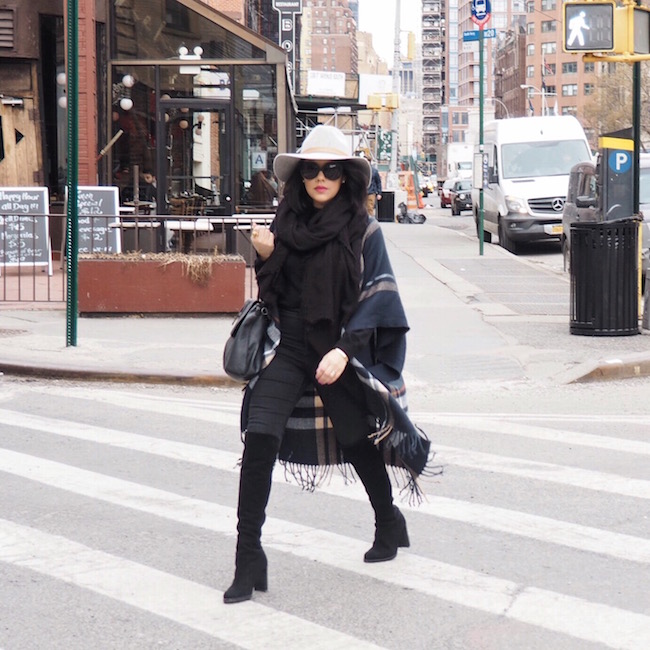 The next day I skipped my shows and just went to a meeting and showroom visit then had coffee & lunch with one of my LA friends at CHAILAIT. I was dressed a bit warmer in a poncho and hat that I got at the H&M in Stockholm with my OTK boot again and Forever21 coat. I did my best to improvise and stay warm with whatever I had in my suitcase.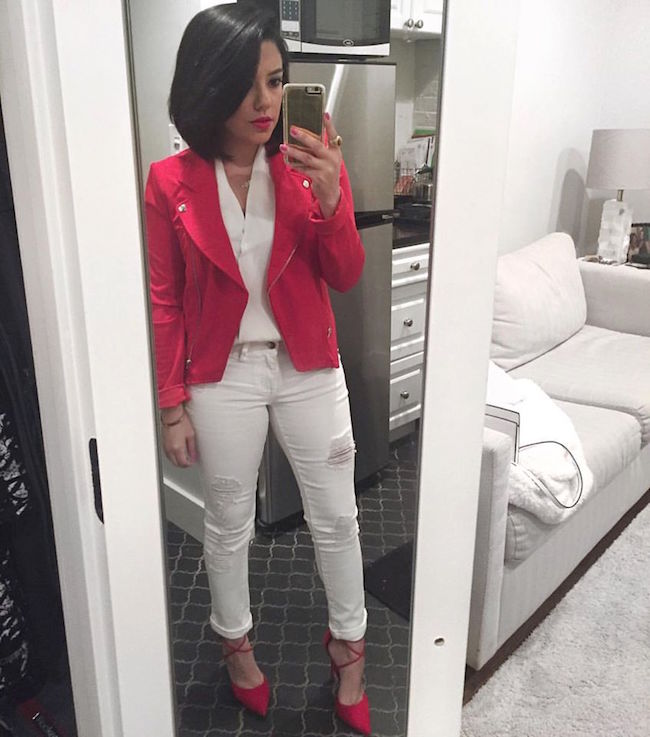 Later that night I had my event with bebe and wore their white ripped denim with a red moto jacket from Macy's and my lace up heels. After the event I went back to my friend's place where I was staying and we ordered Seamless and watched Netflix. It was literally the perfect way to end the week. 🙂 I know most of the photos are already up on my instagram so I'm sorry I didn't have more photos from the city to share! I'm a bit low on new content this week due the crazy recent weather, but I hope to share something new before the end of the week. Thanks for stopping by. <3