I've definitely been having a moment with black lately. It will always be one of my favorite colors because it's so classic. When in doubt, go all black!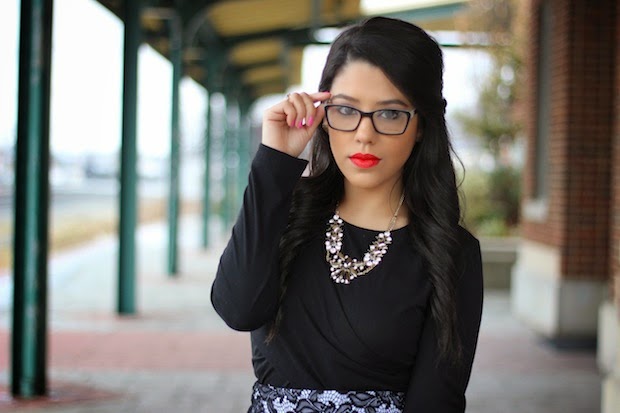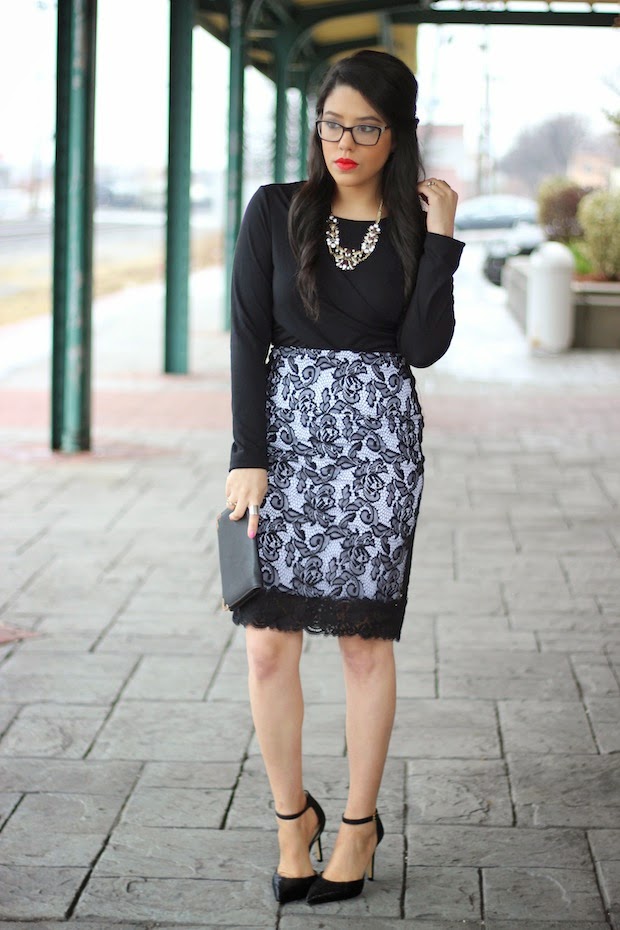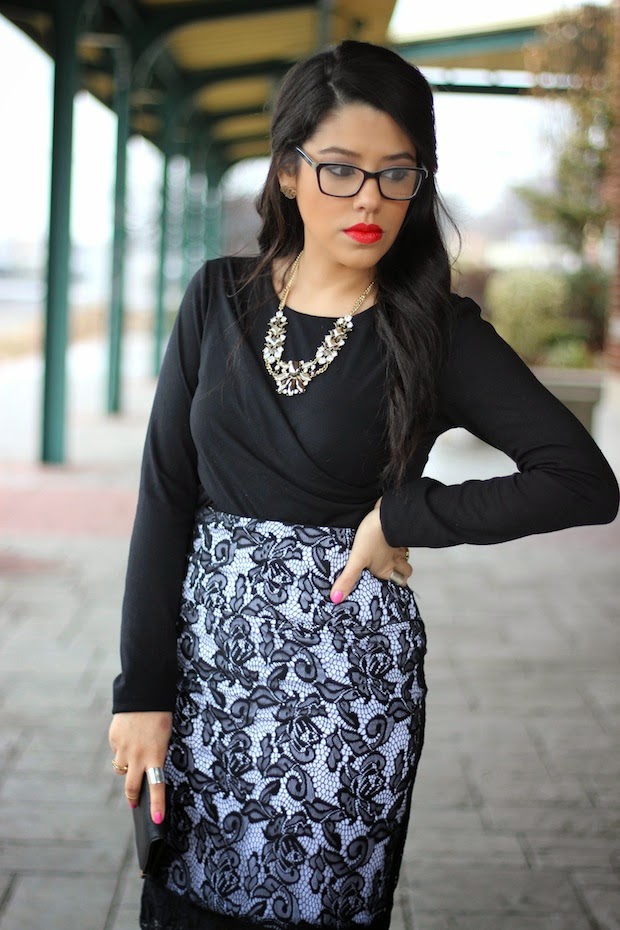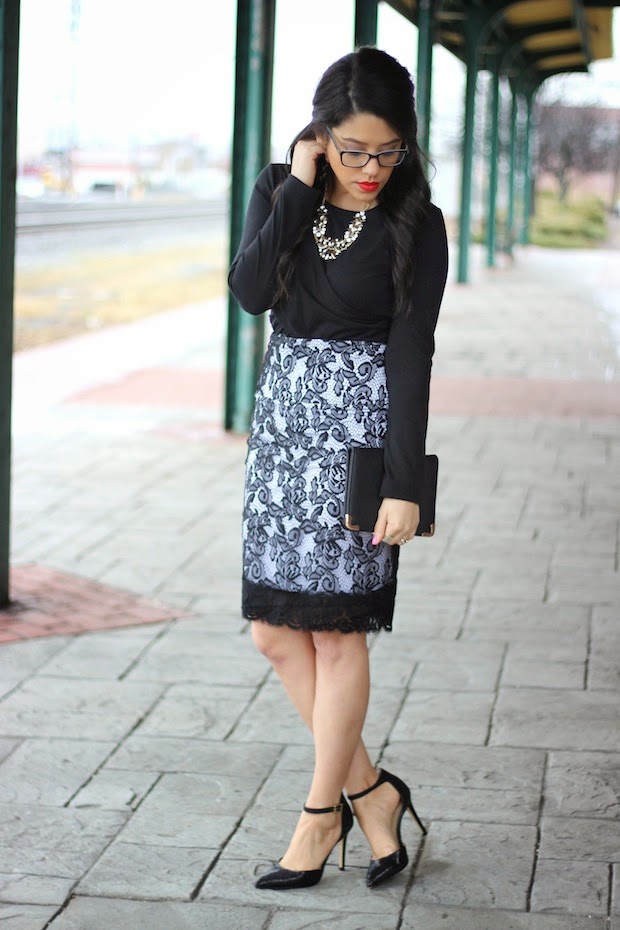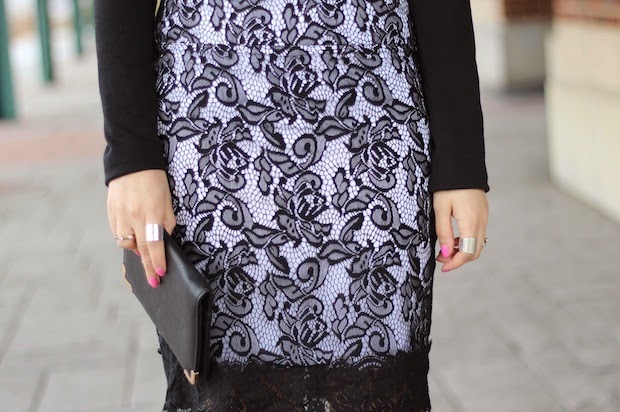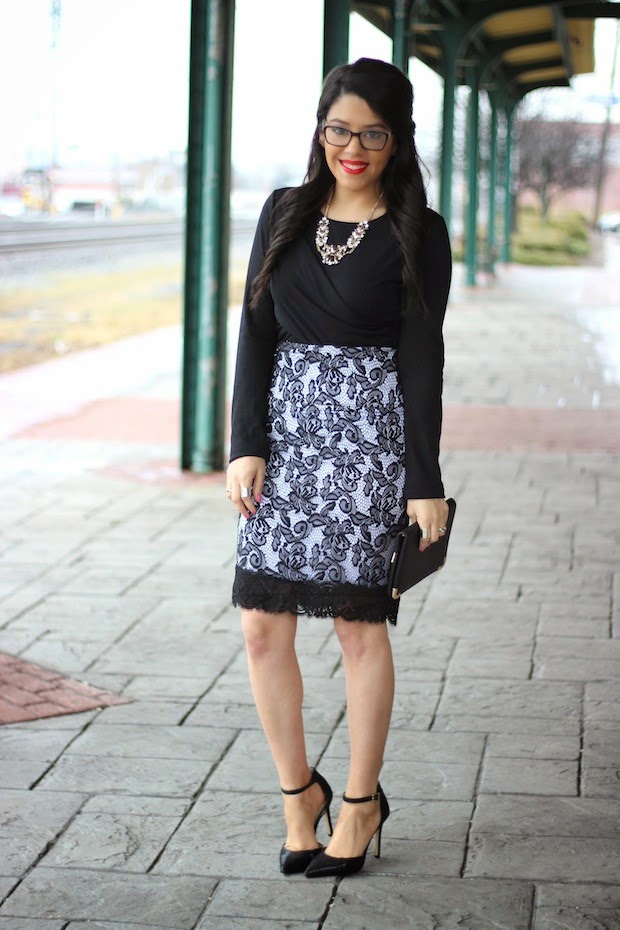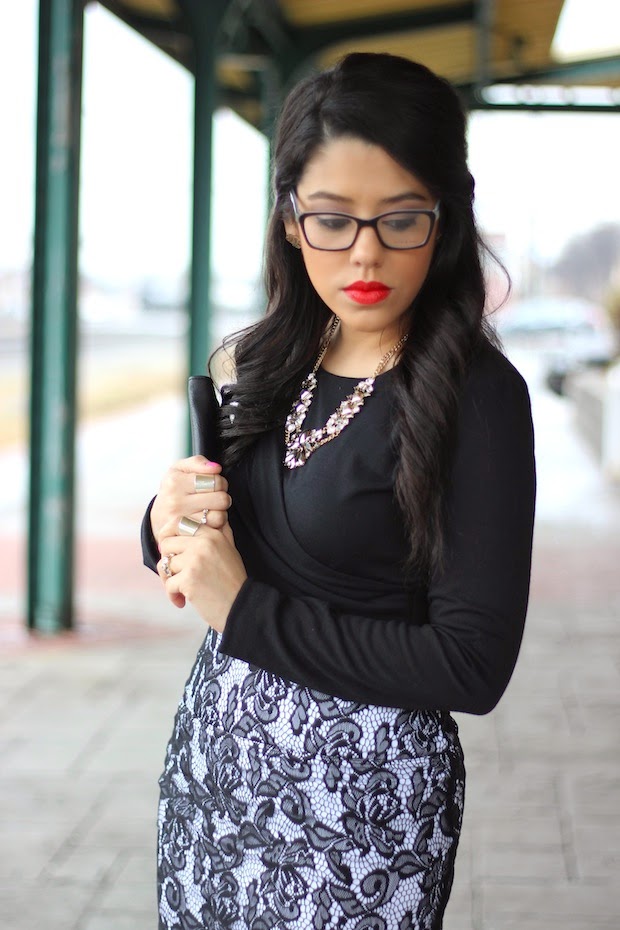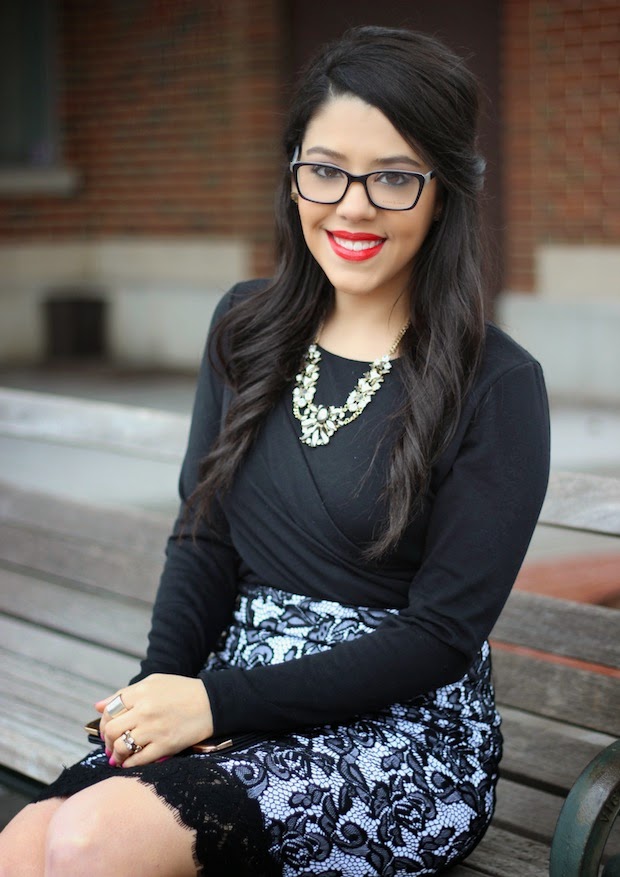 Not only is this lace pencil skirt beautiful, it's also so comfortable! It's one of those pieces that gives you both fashion and function, which I really love. Their pieces are designed with the 3S technology to
slim, smooth, and shape.
It has a 4-way stretch and helps to flatten the belly. I prefer high-waist styles over anything else when it comes to skirts because they really are so flattering to wear. I'm looking forward to
Lyssé's
fall collection coming soon as they will be having great pieces, including comfy leggings, to choose from.
I just wanted to create a classic look that could work well for the office, meetings, and even dinner/drinks. You can't go wrong with a knee length skirt as it works well for so many occasions. Since it's still a bit cold over here, I decided on this long sleeve twist top. It's a great basic item that I'm sure I will be pairing with many things. At the last minute, I decided to put on these frames and I think they ended up being the perfect piece to finish off the whole look. They brought a little more sophistication to the outfit. And this lip color is one of my new favorites! It's a nice orange/red shade for this spring.
Happy Monday loves!