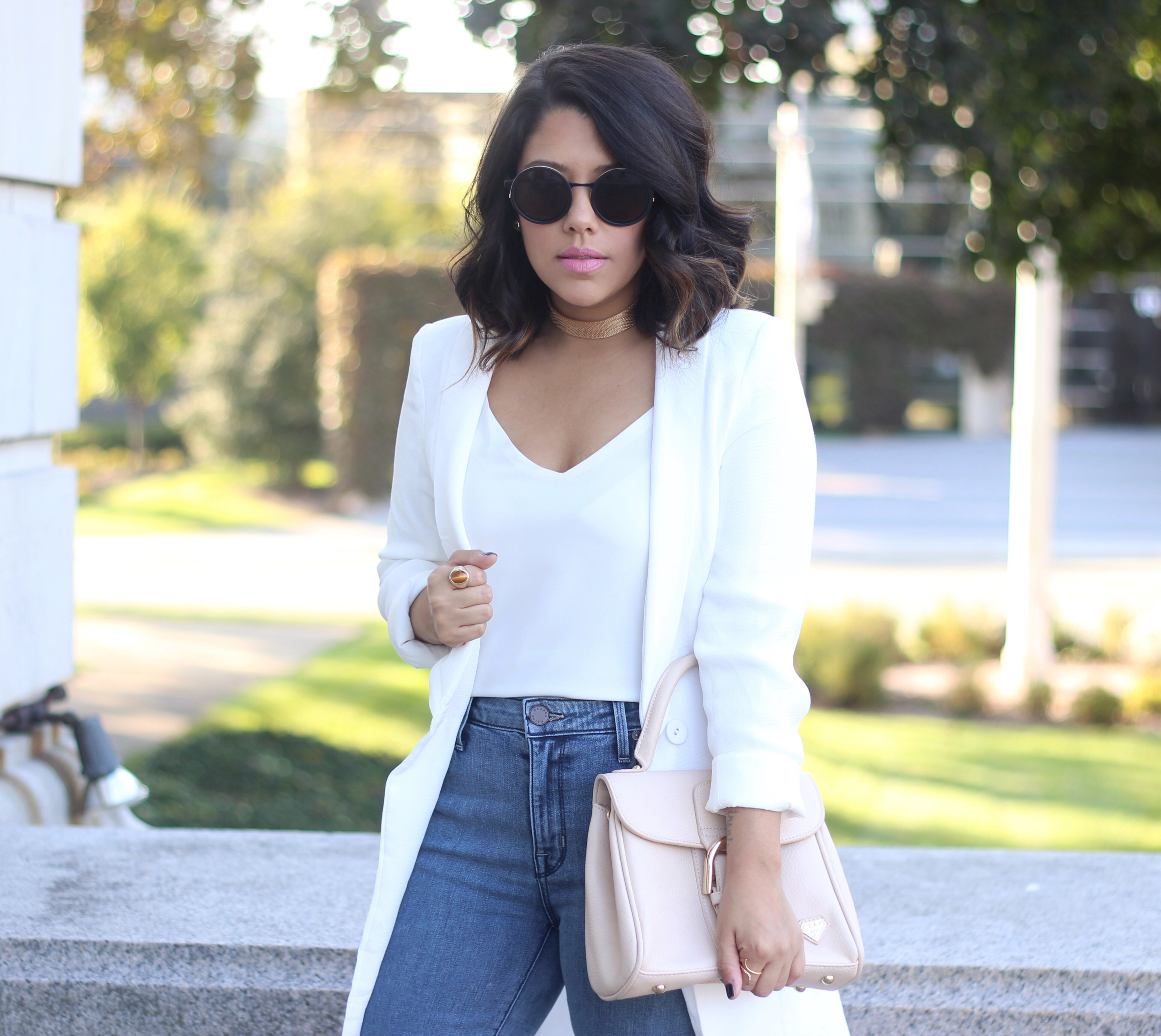 I was looking in the archives at a bunch of my old style posts and couldn't believe how much I've grown and changed from when I first started. I've definitely adapted more of a
minimalist vibe as I used to be all about the crazy bold prints.  I still love them sometimes, of course, but I have to say I like the direction my personal style has taken at this point in my life. I've been trying to focus more on classic staples, while still incorporating trendier pieces. To me, it feels more chic and sophisticated as it should be since I am 32!  Do you ever take a moment to reflect on your style from several years back? If not, you definitely should.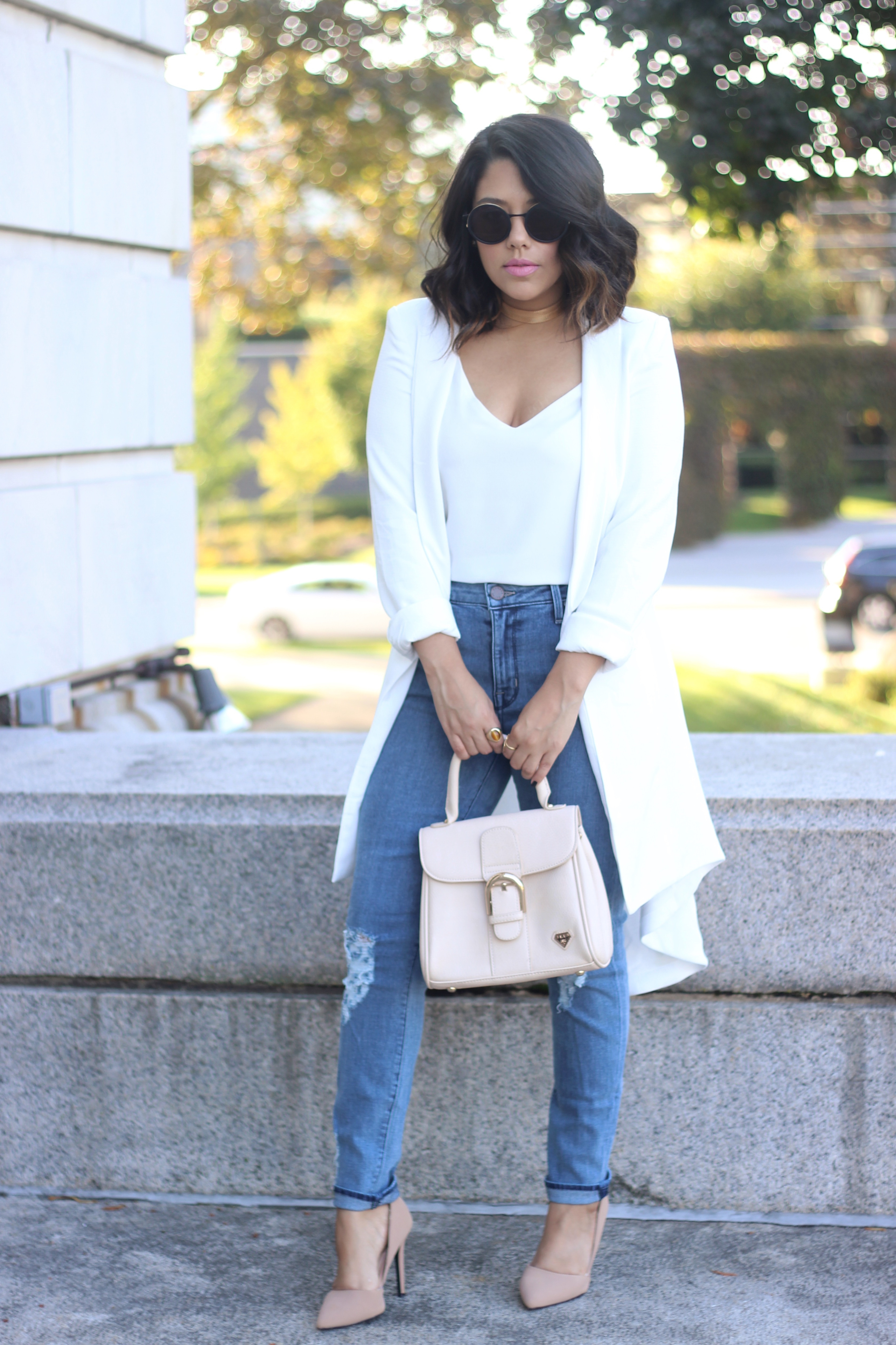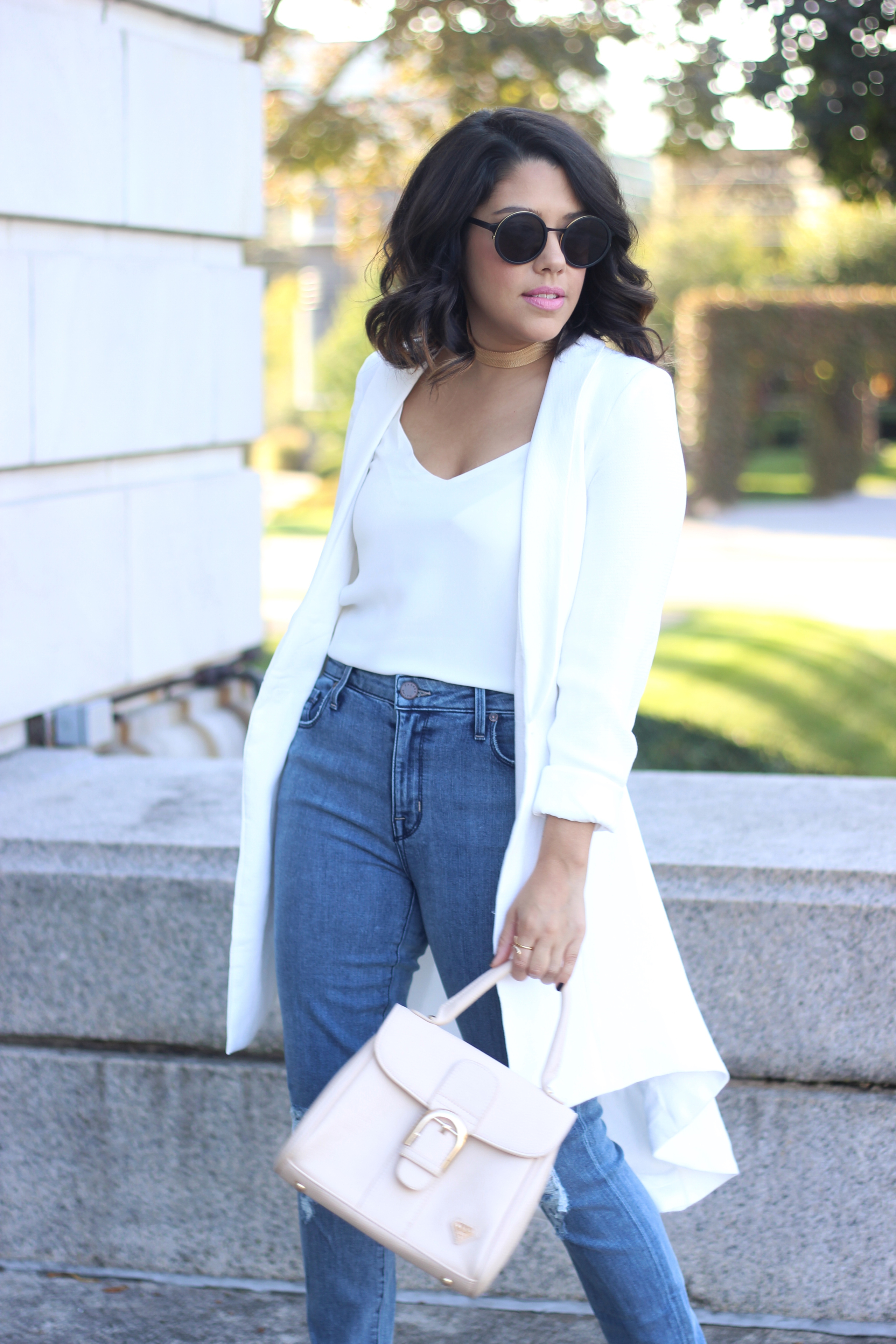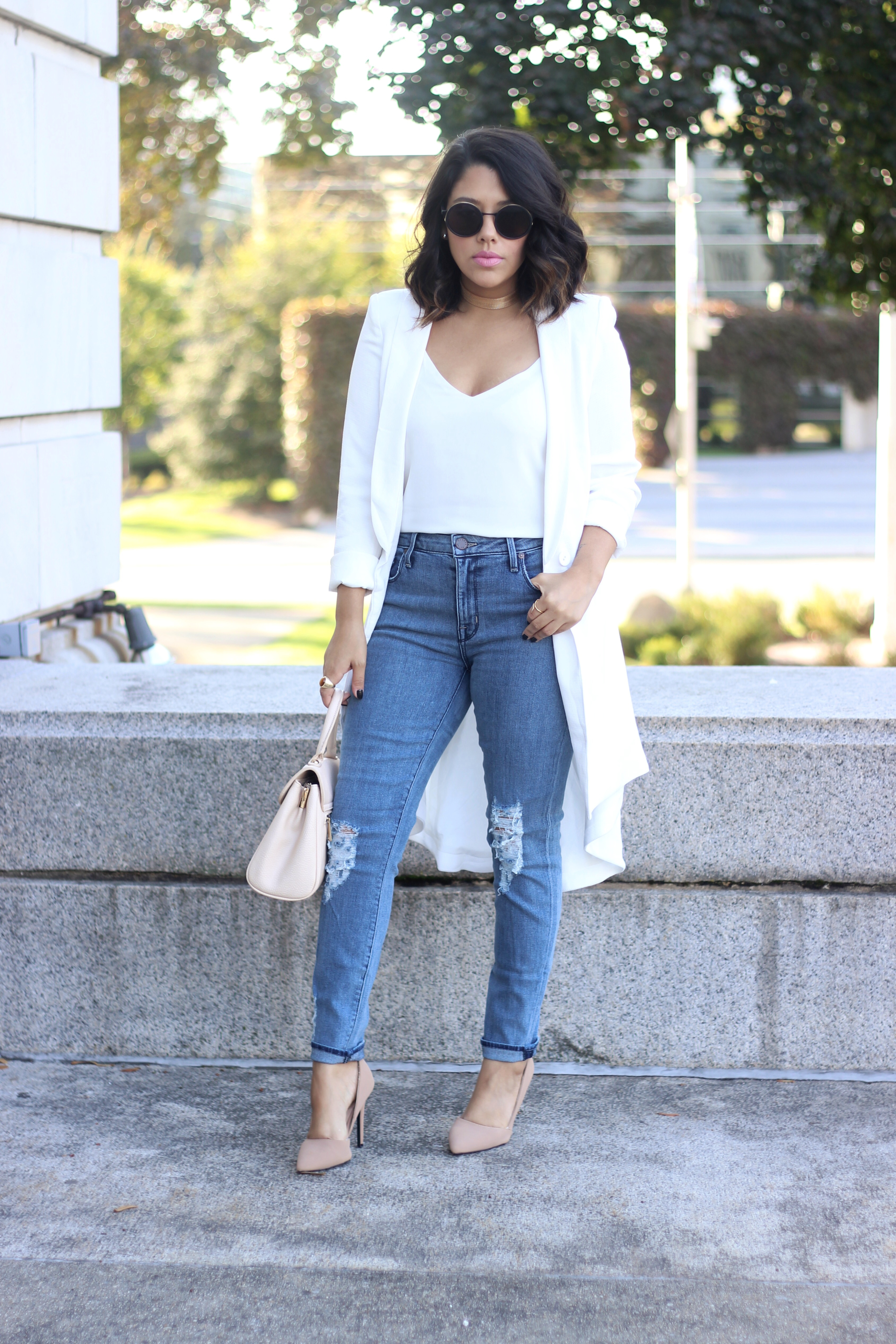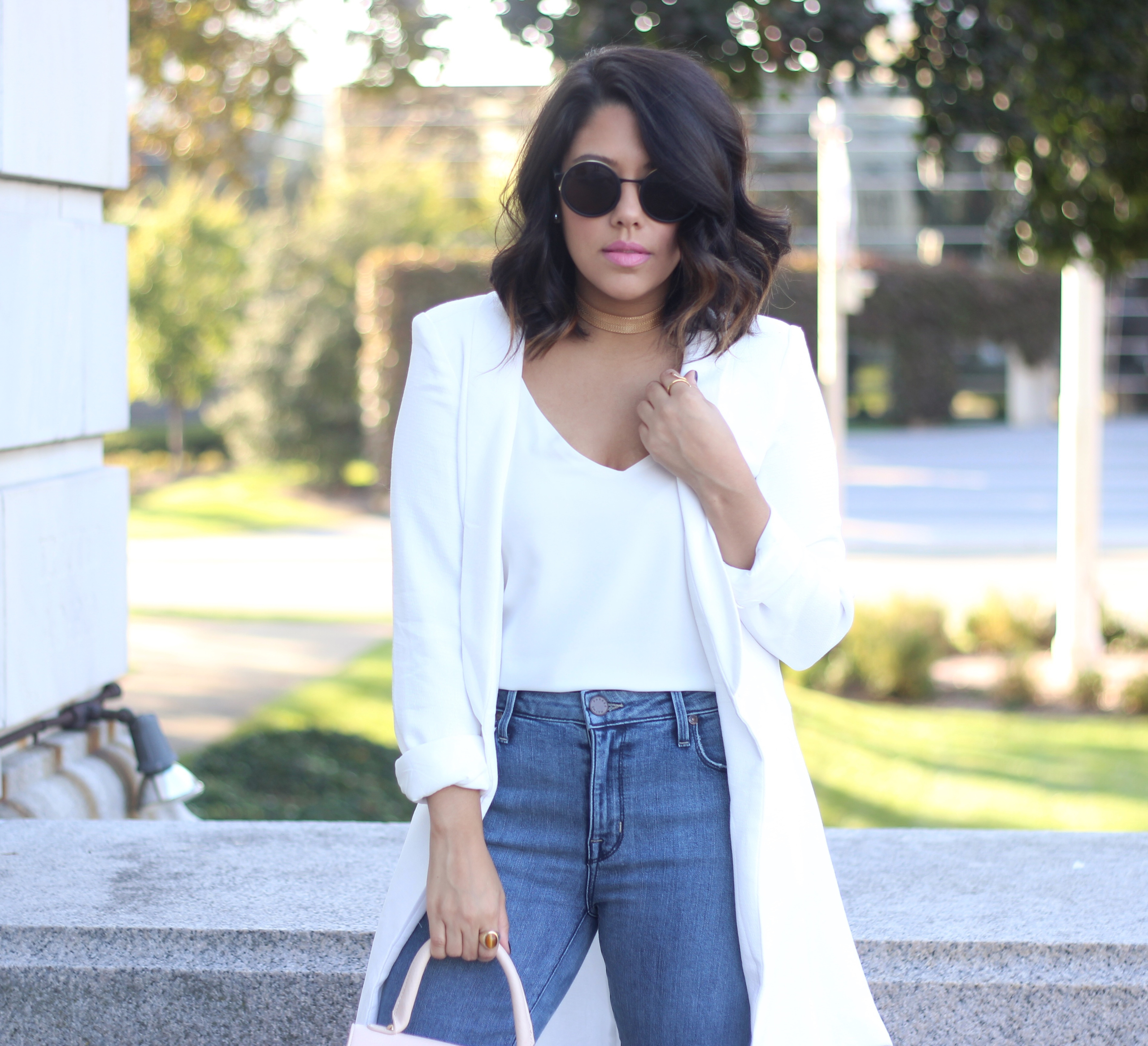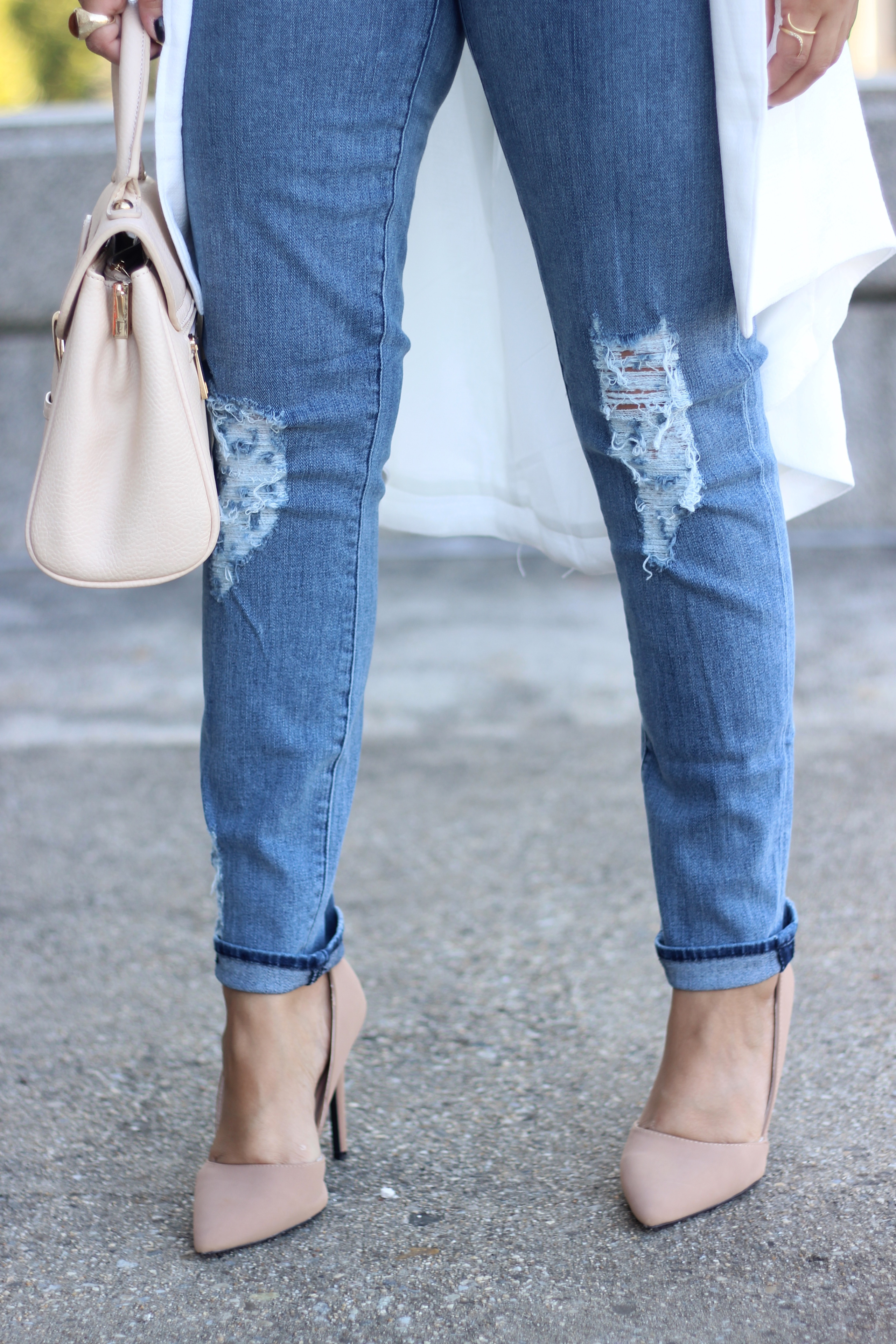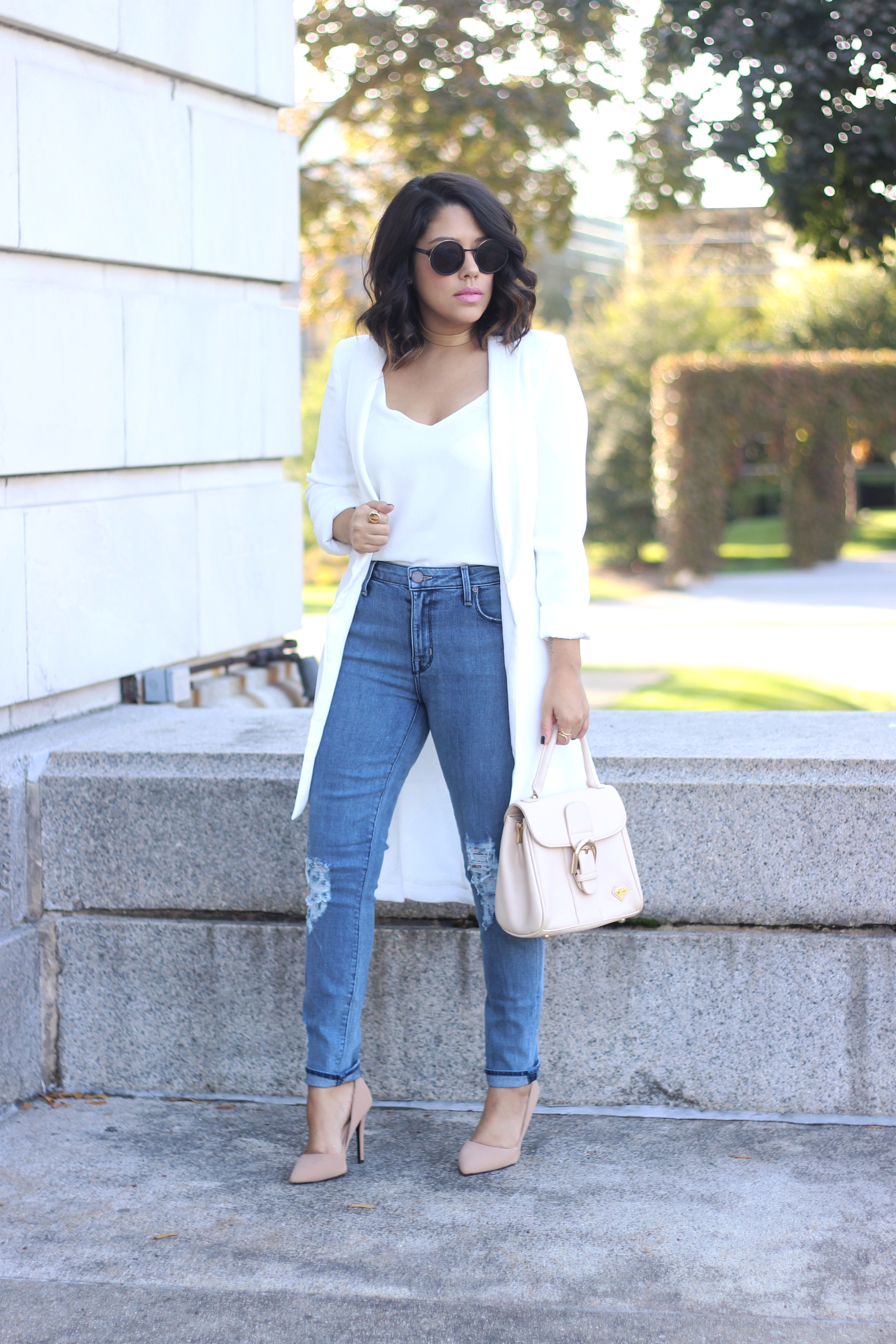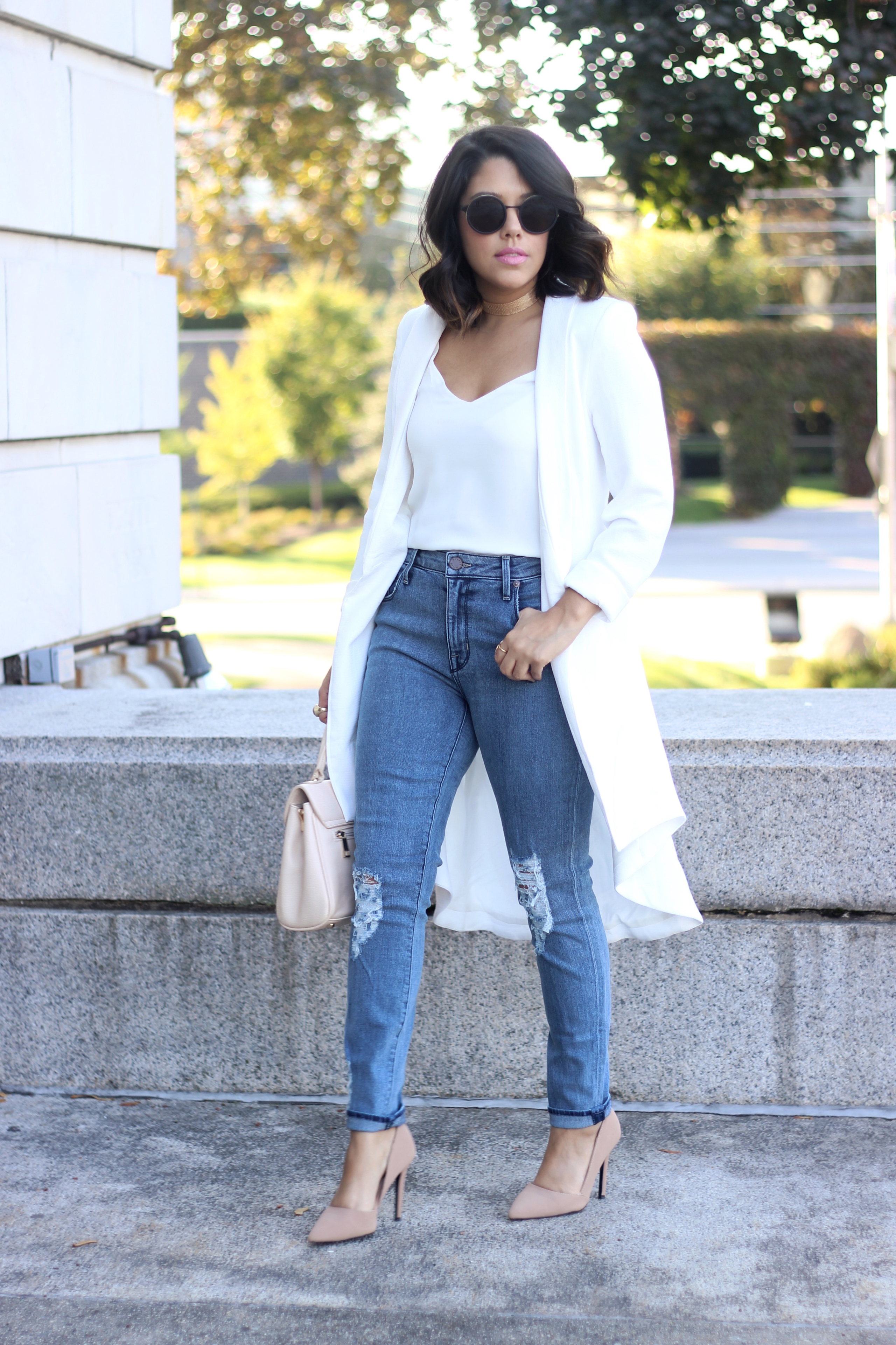 What I'm Wearing
Blazer: Tobi | Jeans: Parker Smith | Top: H&M | Choker: bebe
Shoes: ShopSosie [love these]| Bag: LANY | Sunglasses: Sunday Somewhere
Do you remember the jeans that I wore in my StyleWatch feature last month?  It was my first time ever wearing denim from Parker Smith and I instantly fell in love. I still can't get over how amazing their jeans fit me and I honestly feel confident in them. I've talked about my denim struggles before and how daunting it can be to shop for new jeans, especially since my body is constantly changing. Now that I've found a brand that truly works for me it's like how did I ever live without them? Haha.  They were so sweet to send me a few new pairs as a thank you for choosing them for the feature and this is one of them.  They're a new favorite for sure. Thank you Parker Smith!
Now that we are just about a month into the fall season, I've been trying to clean out my closet once again to get rid of the old and make room for the new.  I can still get away with incorporating some summer pieces in the mix since the temps have been in the 70s lately.  I think we hit the 80s again tomorrow!  During my closet clean out, I stumbled upon this long white blazer from last year and felt inspired to wear it again.  You may or may not remember it, but I have styled it a few times before.  It's such a great piece, especially for this season. I love that it's super long in the back.  It kind of makes me feel like I am wearing a chic cape.  After watching all those Marvel shows on Netflix, I do secretly wish I was a superhero. [don't judge]  And  you know I am all about wearing white any time of the year. 🙂 I tried to keep the look classic and clean with all neutrals and a light pink lip.
Thanks for stopping by today loves!
-Get The Look-