I'm back from Cali but I did a few more outfit shoots over there that I am still going to post up on here before I get back into my regular routine.  My trip went by so fast and I am really sad but I know that I will be back there really soon. I wore this to go shopping at Victoria Gardens, this super cute shopping center located in Rancho Cucamonga. I think I went over there 3 times during my stay, absolutely loved it! Since I was away, I tried to get good shots of both my outfits AND the lovely scenery.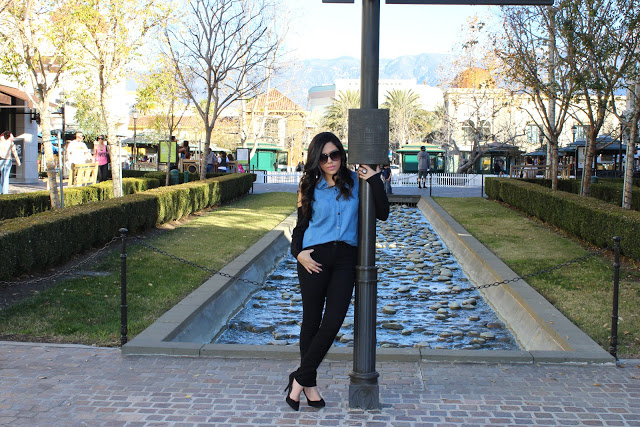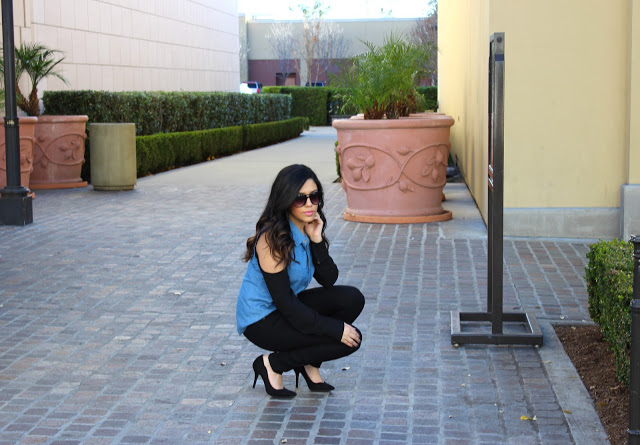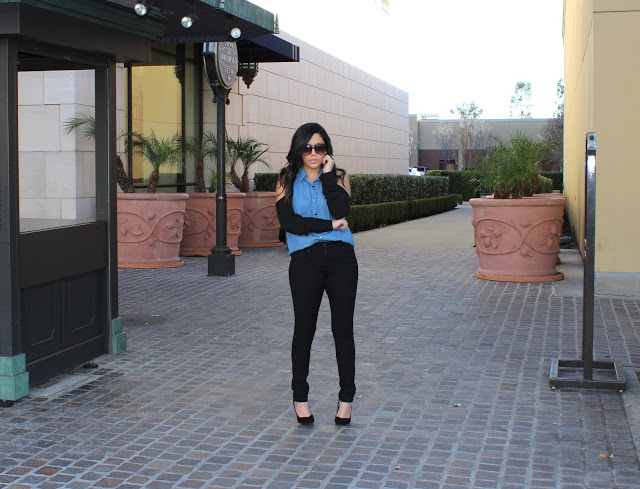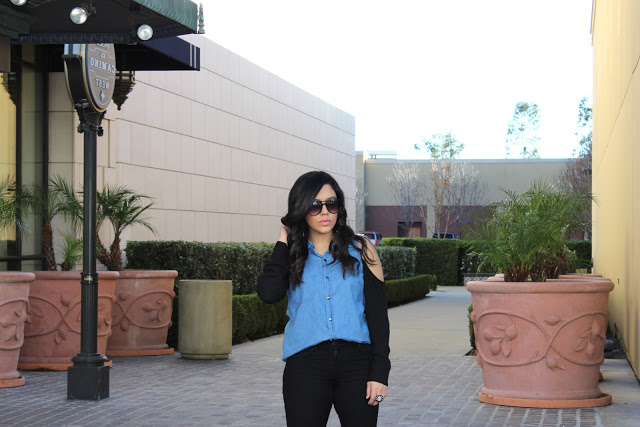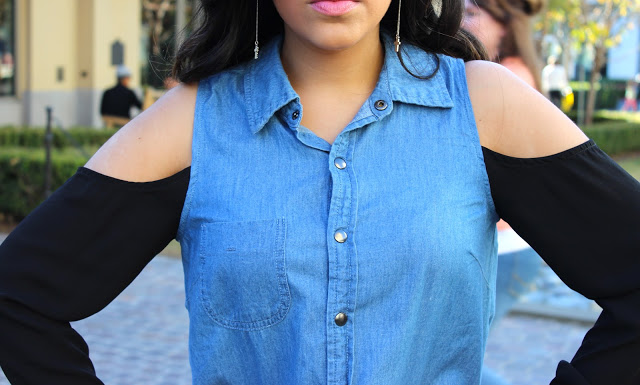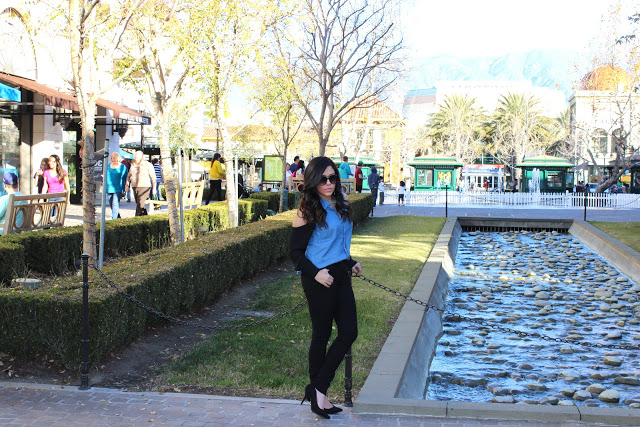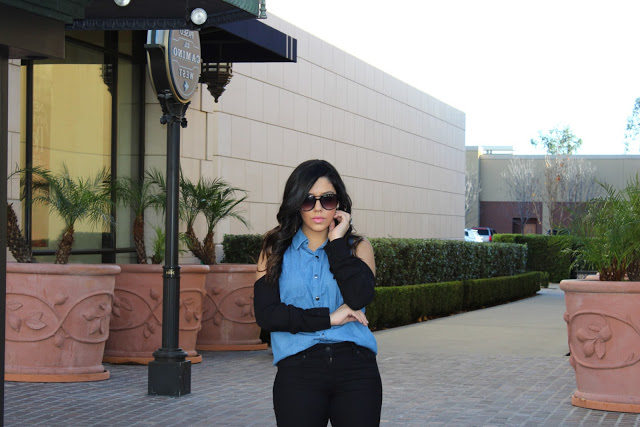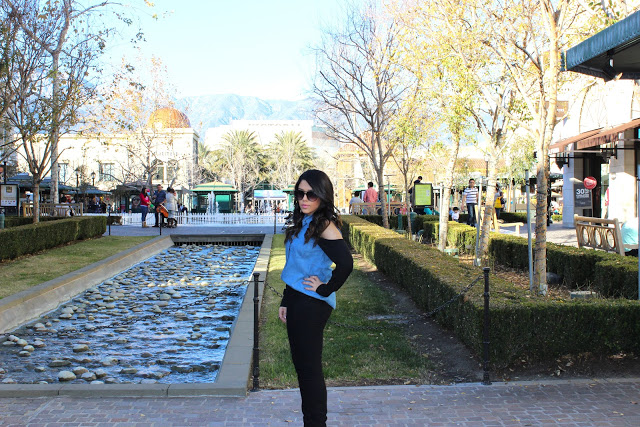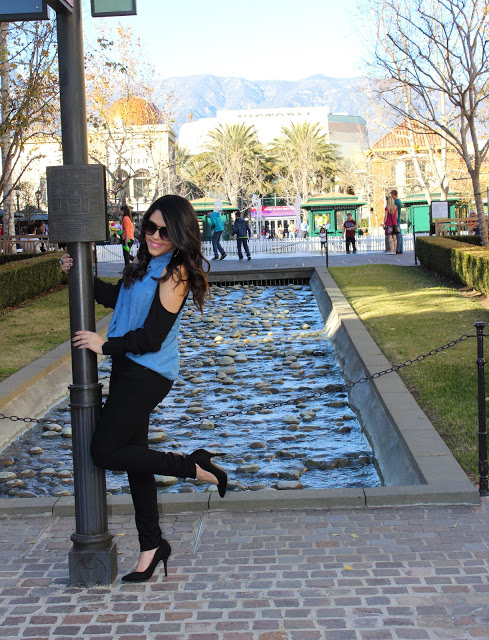 Top: Forever21/ Jeans: H&M/ Shoes: JLO (gifted)/ Sunnies: Target
I've worn this top before once in the summer time, but since I've always had a slight obsession with shoulder cut outs I wanted to bring it with me to LA.  I love the contrast of denim and black.  I finally found the perfect pair of skinny black jeans at H&M.  My other pants picked up lint too quickly so the material on these are way better plus they were only $19.99.  I'm wearing my heels but I ended up changing into flats later on during the day 🙂
I went to the Sephora over there and stocked up on some amazing skincare product samples.  I am going to step up my skin care game this year!
One of my instagram followers works at Victoria Gardens and she actually spotted me while I was there.  So crazy being recognized in Cali! The beauty of blogging is that it connects with you people everywhere!
Please keep voting for me
HERE
! Just found out this second round ends on Feb 5 so we have a long way to go.
XOXO