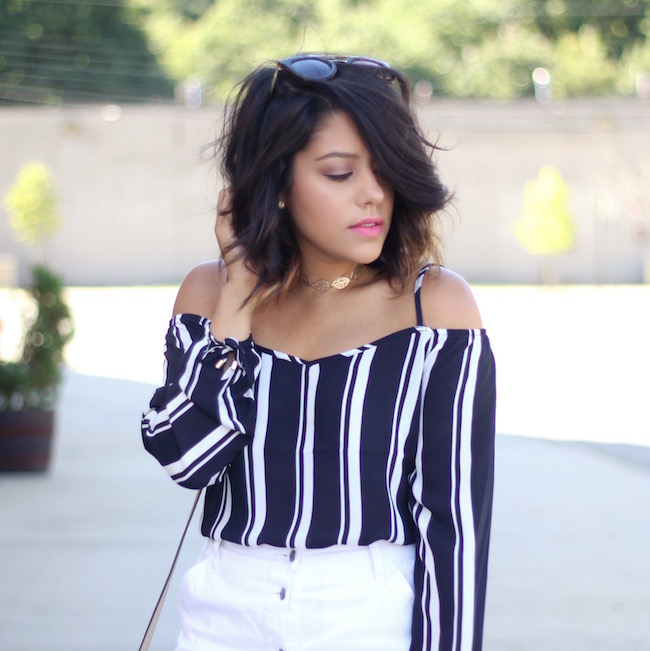 Happy Tuesday my loves! I'm finally back with another new post.  These last several days have been extremely hectic, both personally and work wise. I'll give you guys a few updates on my weekend and what's been going down. As you know last week was my father's anniversary and after 6 years, I finally got a tattoo in his handwriting. It's something that I have wanted to get ever since he passed. I love it and I am so happy I went through with it. You can see it here on my insta. Thanks so much for all of the sweet messages, you guys always make me smile. Friday and Saturday were family and friends days for me. Got to spend time with my loves and it was everything. Over the weekend I teamed up with Volkswagen to test drive their 2016 Passat, which was really cool. It rides so much better than my 2003 Mazda. I drove it to the Mets & Phillies game at Citi Field with a few friends and had so much fun! Then yesterday I went to the first day of the US Open. I shared as much as I could on snapchat and insta stories. Besides all the fun stuff, there's been some stress too.  Lots of last minute adjustments with the new site, prepping for fashion week, trying to plan another trip and just dealing with the normal day-to-day things. September is going to be a very hectic month, so I am just trying to pre myself for the craziness. Ok now that you're updated, let's get into this new look!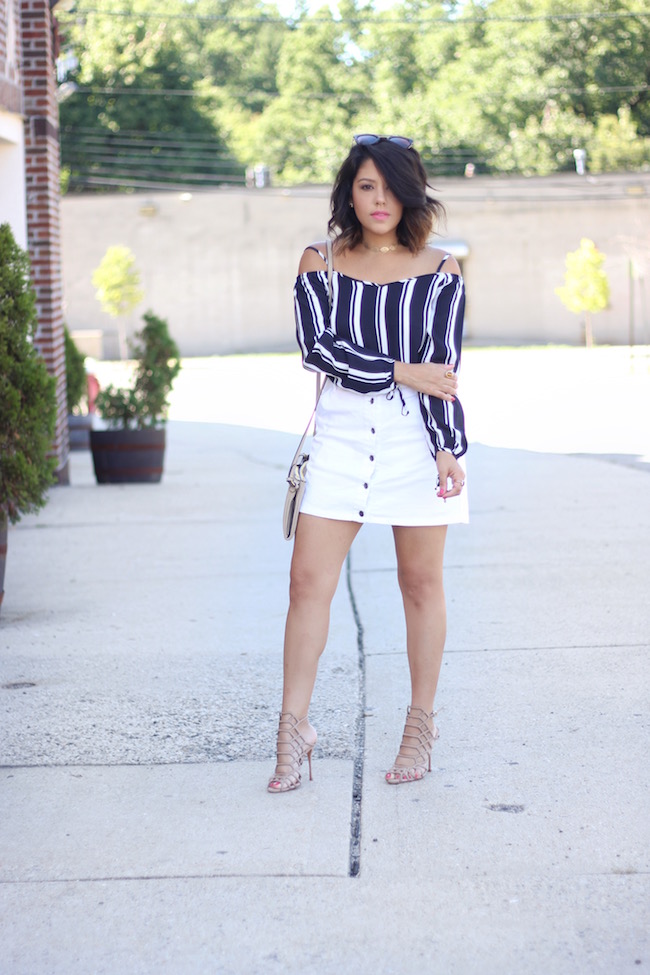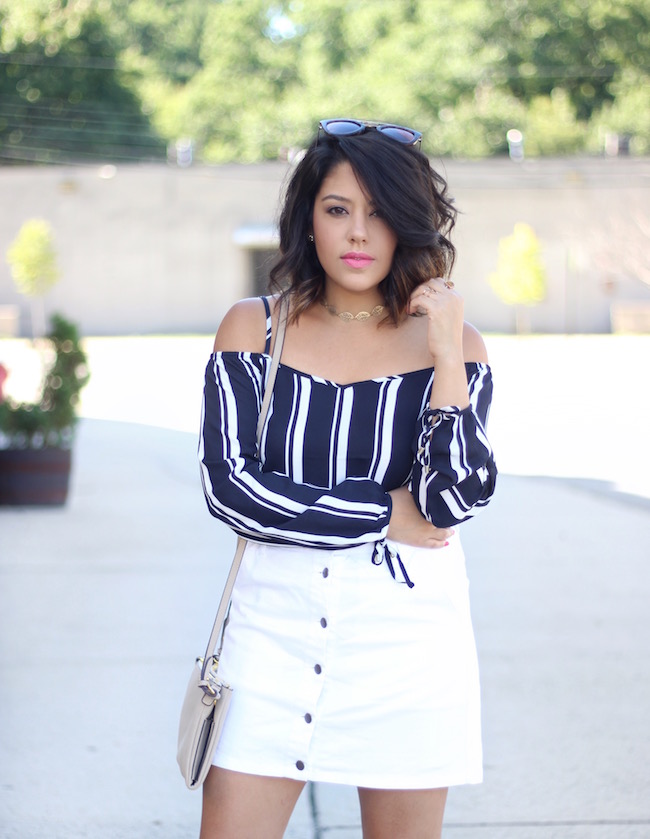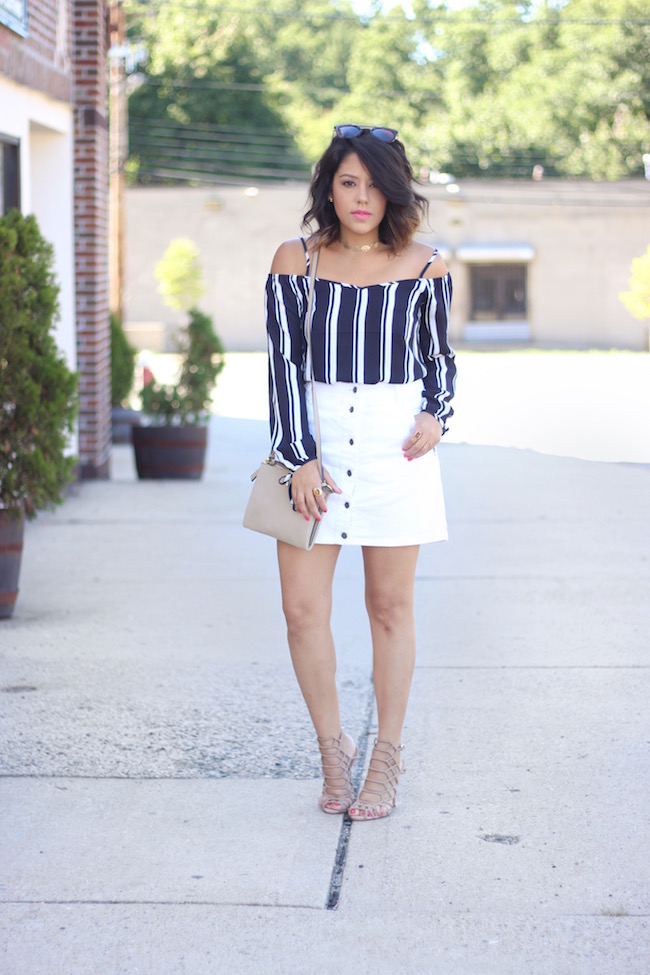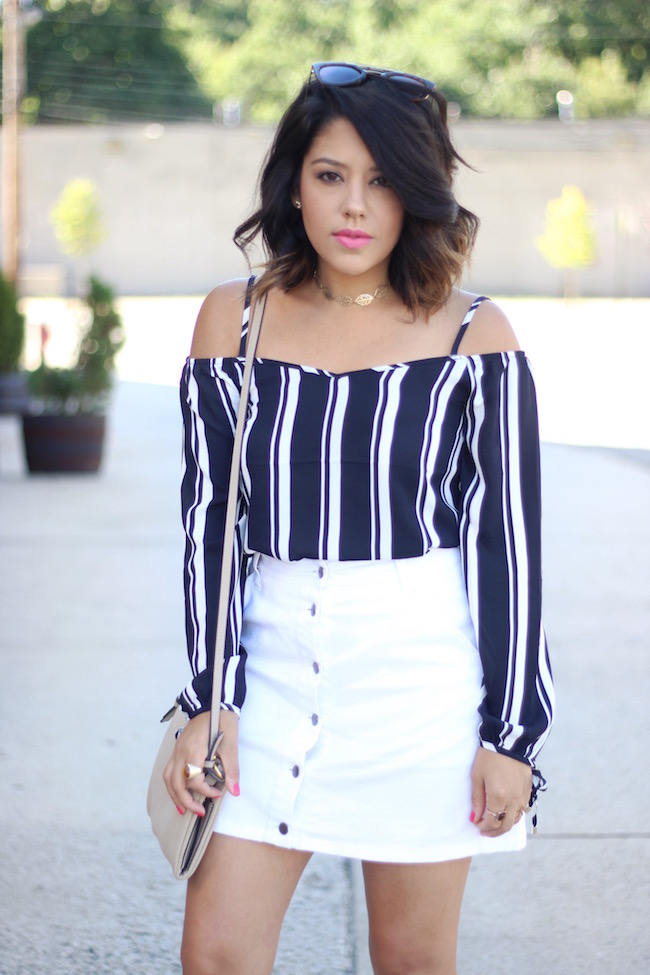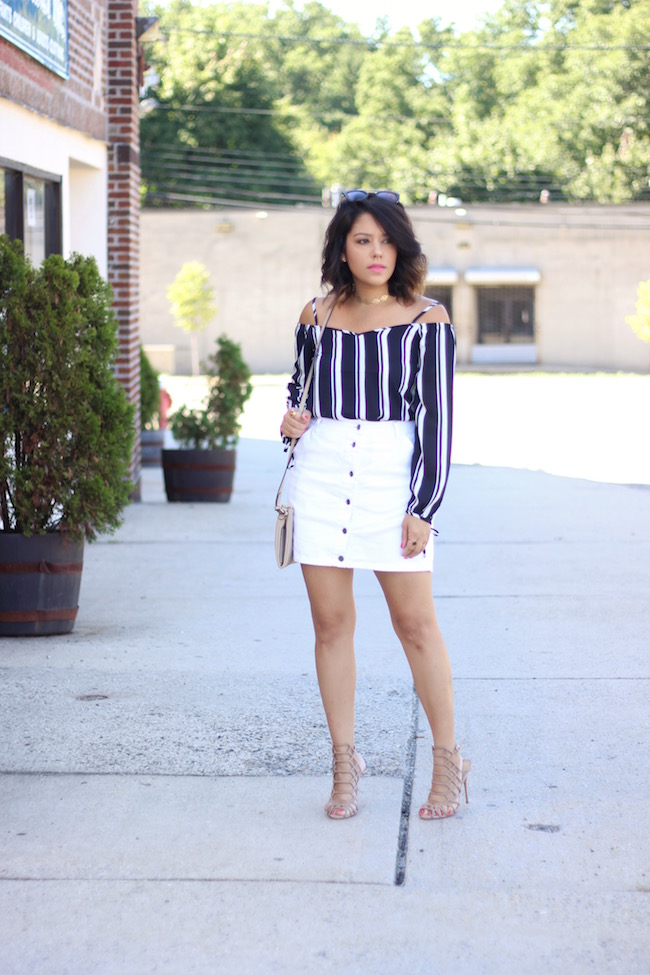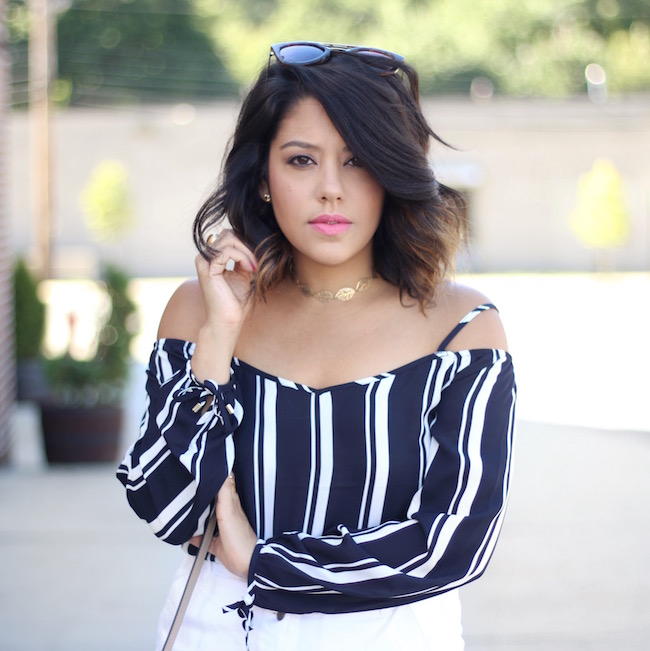 What I'm Wearing
Top: Dynamite | Skirt: C&C California | Shoes: Schutz [similar here] 
Bag: Old Navy | Choker: H&M [similar]
You're all well aware of my off-the-shoulder obsession this season. It's most definitely been my go-to style over these last few months. There are other versions of the OTS trend, which I also love, so I have been trying out a few of them. This top is the perfect transitional piece as we head into the fall. It's not the typical OTS style, but gives more of the cold shoulder effect. A top like this is also a great way to ease into the trend. I don't see this phasing away anytime soon and in fact, I've seen so many OTS tops for the fall. Of course I ended up getting a few because I just could not resist. I don't think I've ever worn a specific style so much. Actually that's a lie. I used to be head over heels for peplum three years ago. I was like the peplum queen. Eek!
You may or may not have noticed via my Instagram that I have worn the hell out of this white button up skirt. I had a similar style in white denim, but this one is just way more comfortable. I got it right before my Europe trip and have already worn it countless times. It's just one of those easy pieces that can be styled with literally anything. I just realized that I've formed the same crazy obsession with font button up skirts. Ok, so make that three styles that I've worn more than I should have. Anyway, I really liked these two pieces together. Navy and white is a classic color combo in my opinion. I went with the caged sandals to edge things up a little bit and added in the tan bag to tie everything together. I'm still going strong with air drying my hair and am probably going to keep doing this until the temps drop. It's been lovely not blowdrying my hair lately. 🙂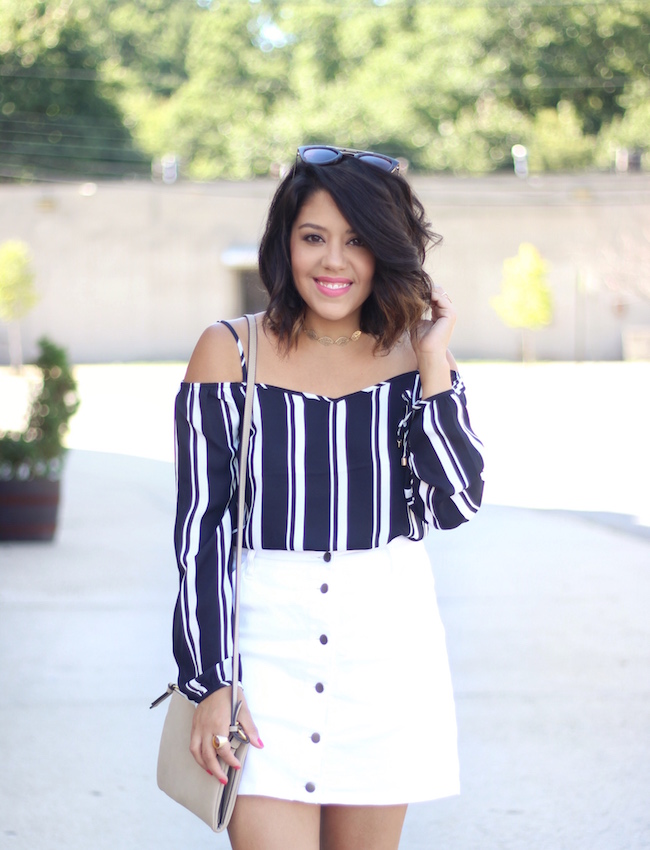 Thanks for stopping by today and hope you liked the look!