I love color blocking and playing around with colors.  I always say that the best thing about a black and white piece is that it can literally be paired with any color depending on your preference.  Here's how I decided to style it today!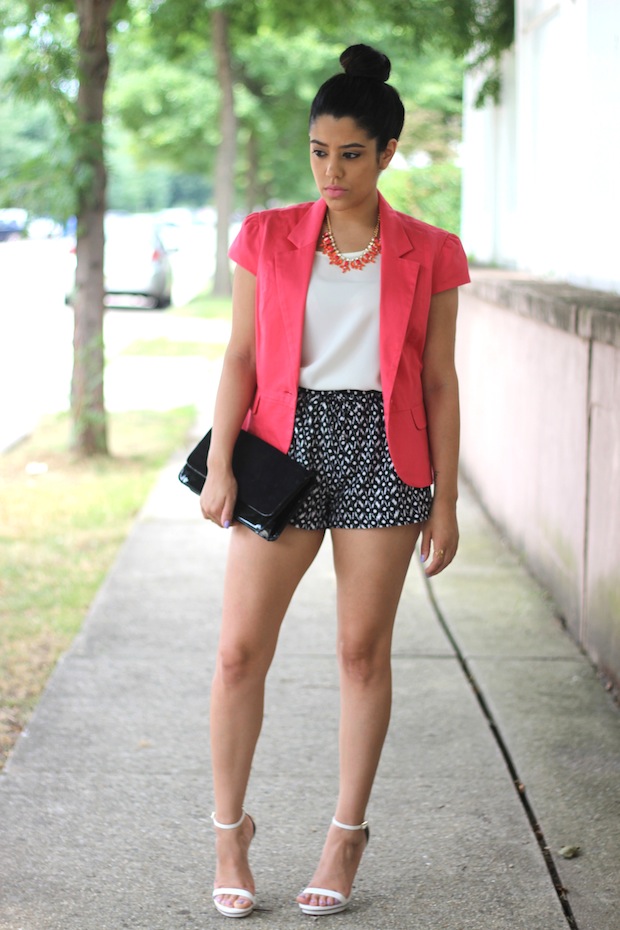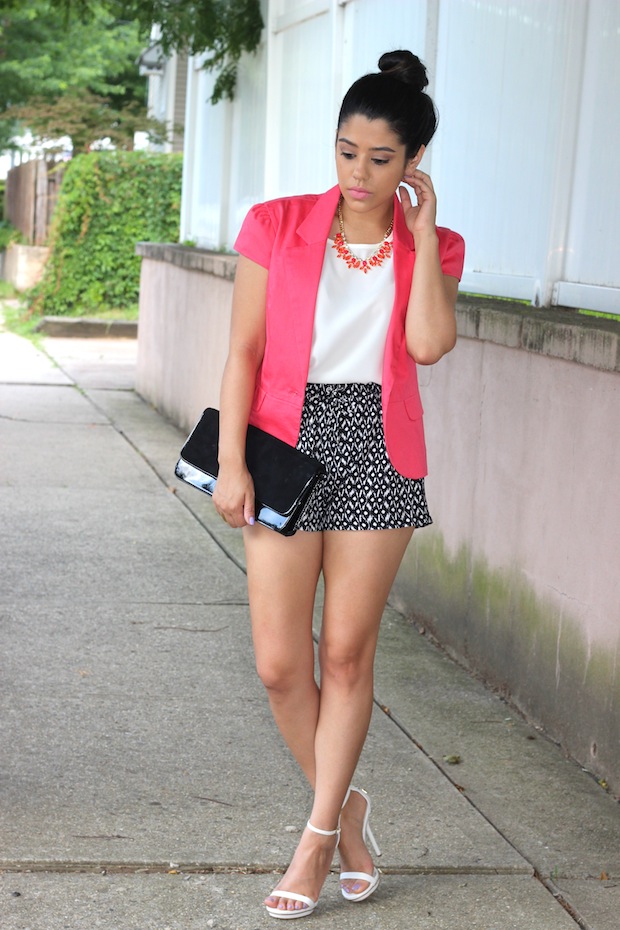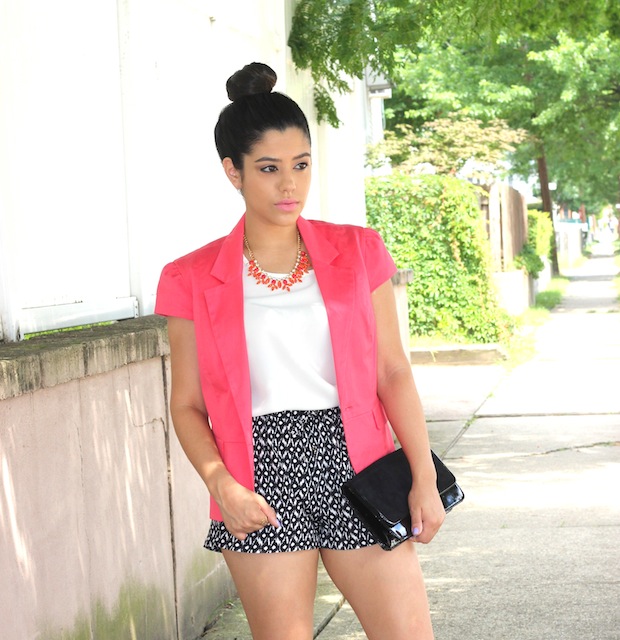 I've noticed that the outfits I put together last minute usually come out better than the ones that I plan ahead.  I guess it has to do with me not over thinking things too much and just really allowing my creativity to flow.  I've learned many times that one of the worst things you can do is to over think everything because it really holds you back in many aspects and this definitely includes fashion.
When I got these adorable shorts I knew that I wanted to add some pop of color I just wasn't sure how I wanted to incorporate it into my look.  Last minute I decided to go with this pink short sleeve blazer that I got last year.  I ended up turning a long sleeve blouse into a sleeveless one (very challenging lol) because I didn't want to wear a regular tank.  Literally a few minutes before I went to take photos, this beautiful necklace from
DERNG
came in the mail and it was the perfect finishing piece to complete my look.I just want to end this post by saying Rest In Peace to
Talia Joy
.  She was such an incredible inspiration at such a young age and she will always be remembered.  We love you Talia!