I decided to take these pics last minute yesterday.  I haven't done a night time shoot in awhile so I thought it would be a nice change. I wanted something that was a little relaxed and sporty chic.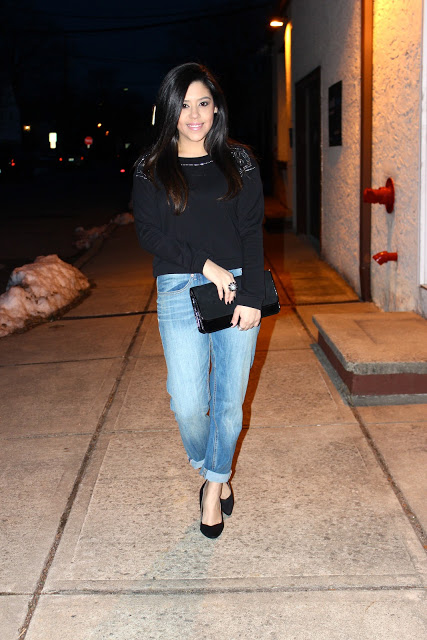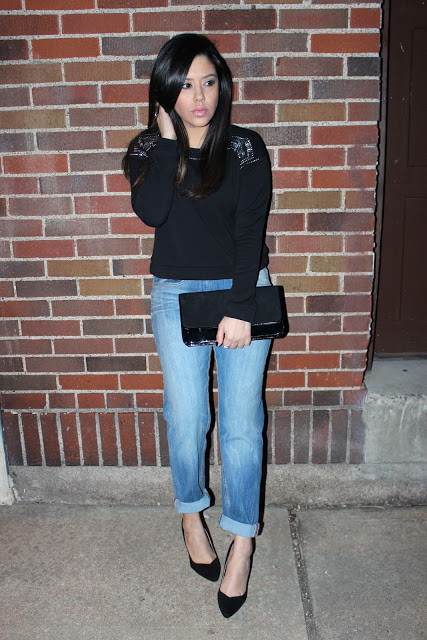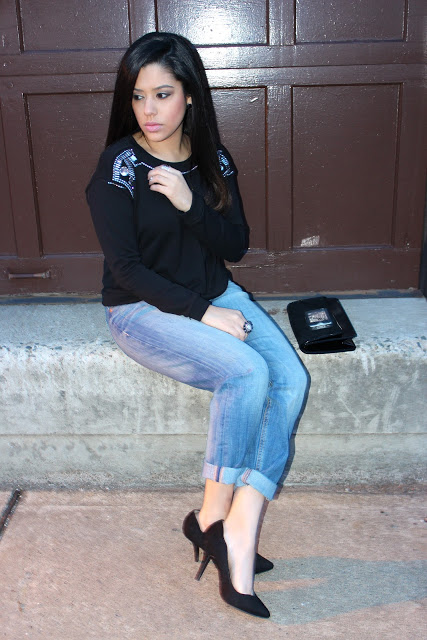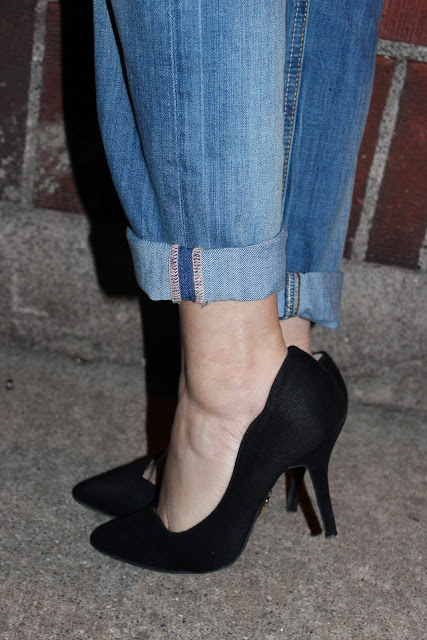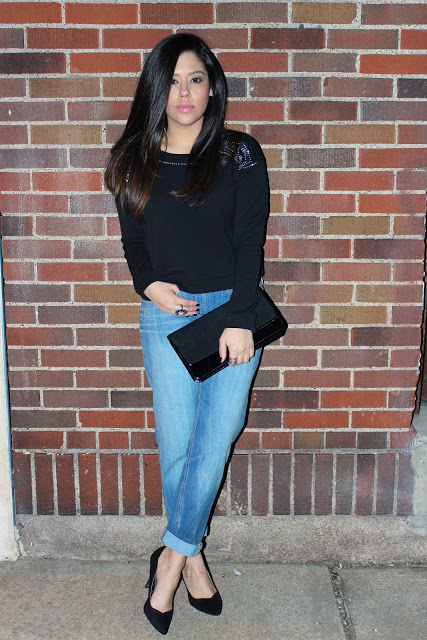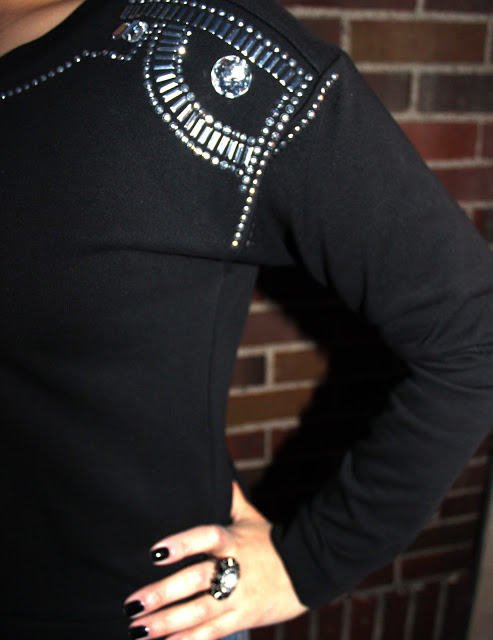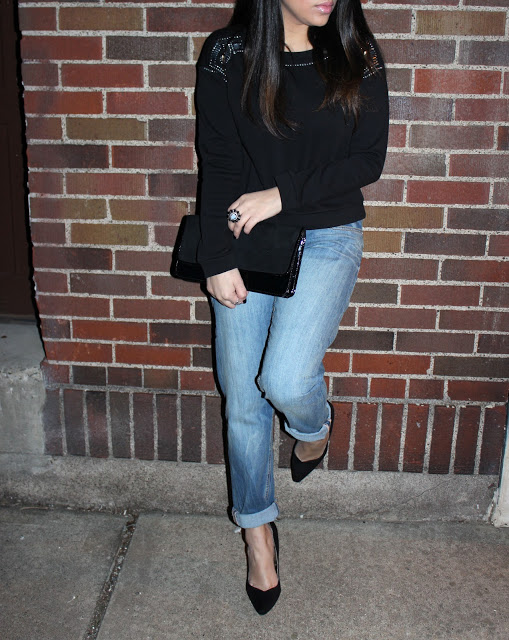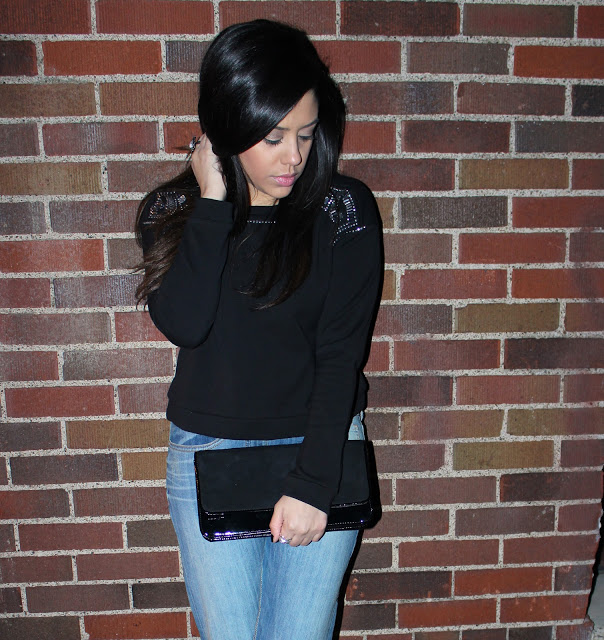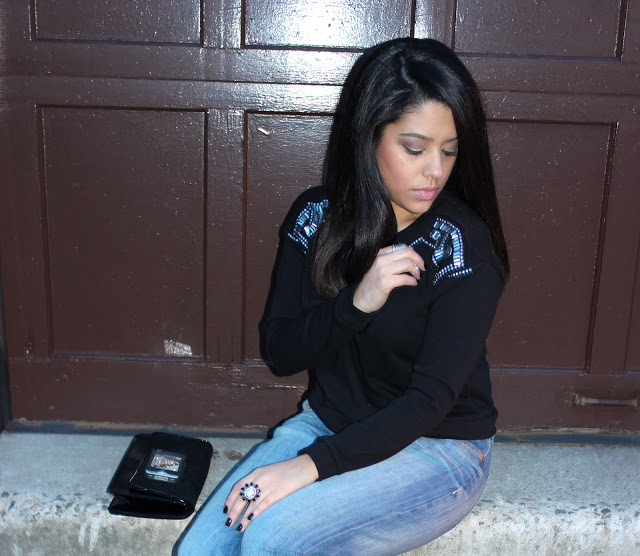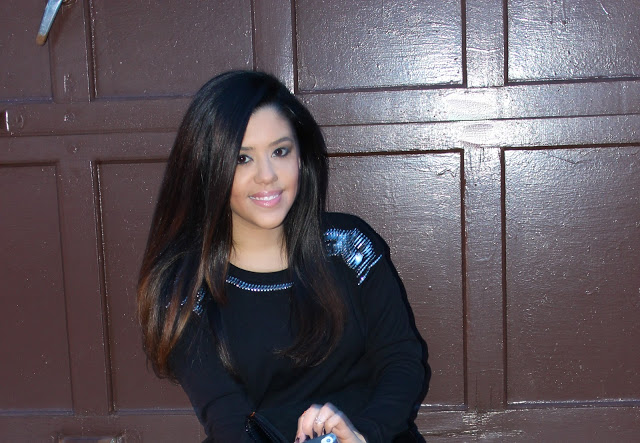 Nothing says comfort like boyfriend jeans!  I just picked up this pair from H&M for $34.95. Not bad at all.  I have another pair of BF jeans but these are so much better and more flattering in my opinion.  I love that they're cuffed at the bottom and are great to pair with heels.  Sometimes you just need to put the skinny jeans away and wear bottoms with a more relaxed fit!  I am all for it.
I absolutely love the details on this sweatshirt.  It's such a simple outfit but the stones really help dress up the whole look. It is all about the details!On another note, I am finally getting a haircut tomorrow!  I can't lie, part of me is tempted to just chop it all off like I did 2 years ago, but I don't think I am ready to part with my long hair again just yet.  But a trim is definitely needed.  It's been too long!  I hope you're all enjoying the day so far and make sure you read
yesterday's post
to see everything that I have coming up!
XO