Happy Friday loves! This is going to be a short post. I just wanted to get another one in before the weekend.  I leave for Chicago next week for a few days so I am just trying to post as much as I can before I go!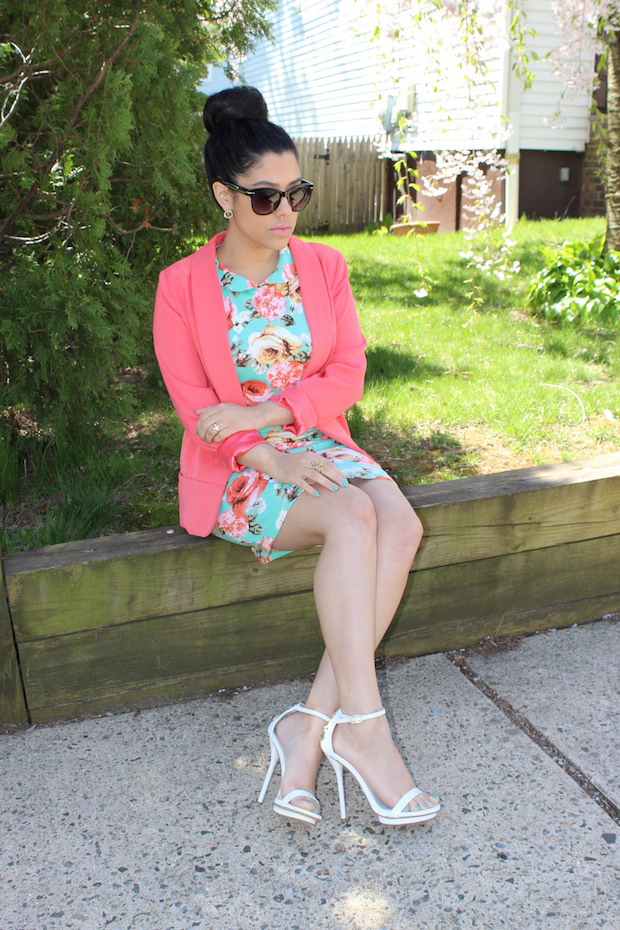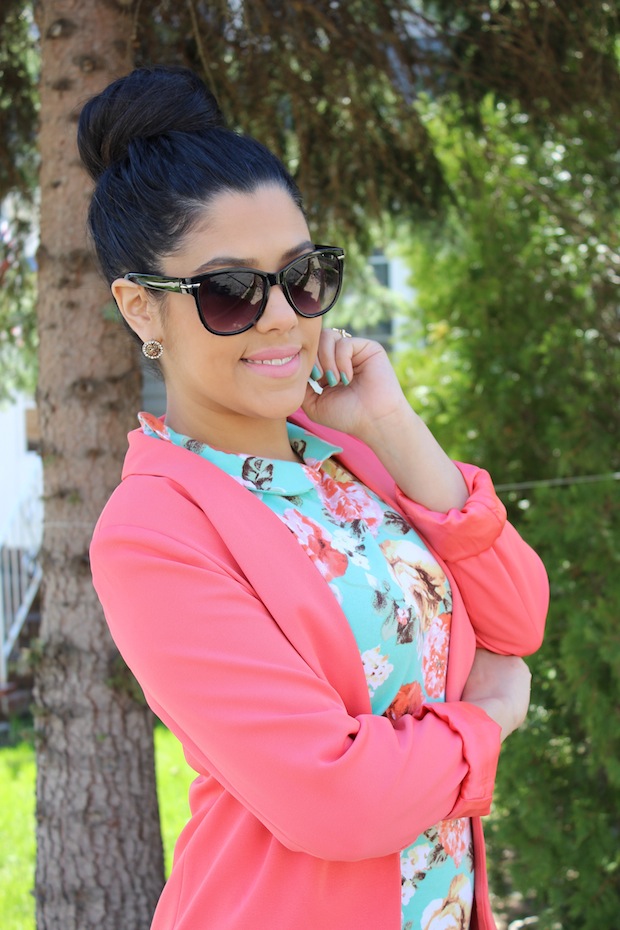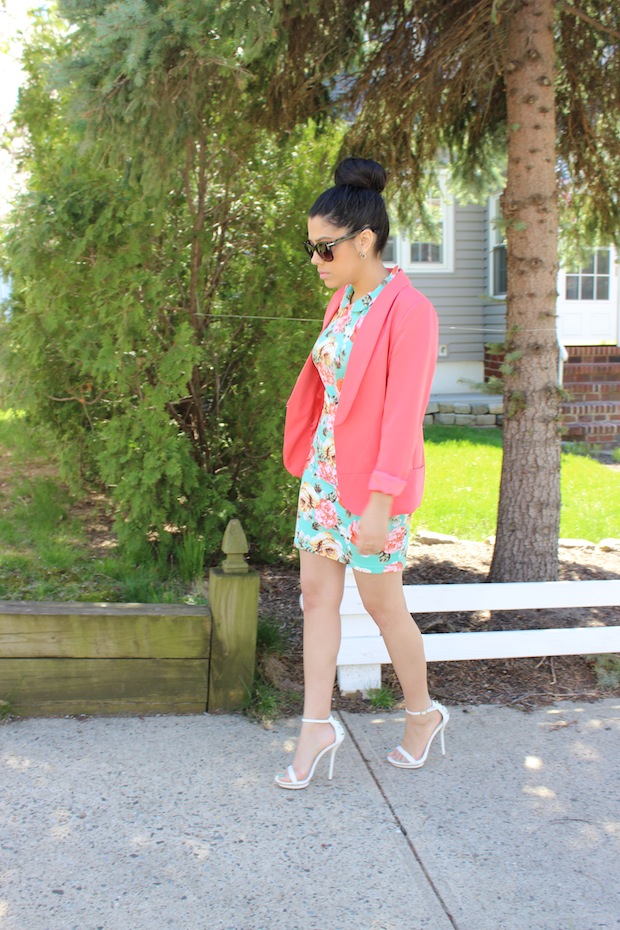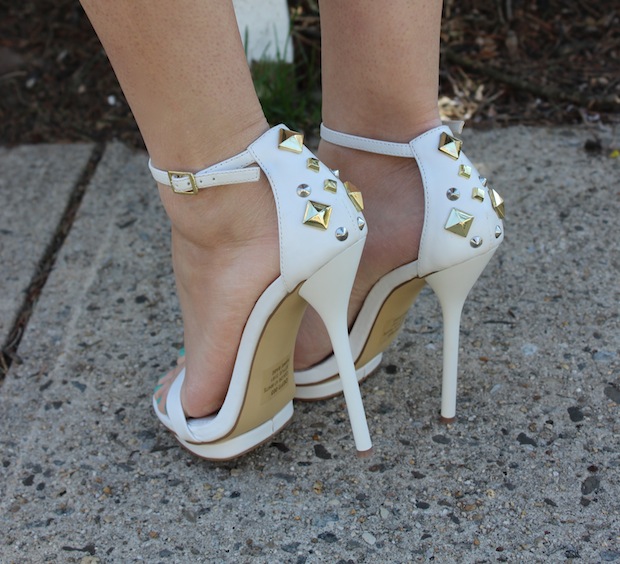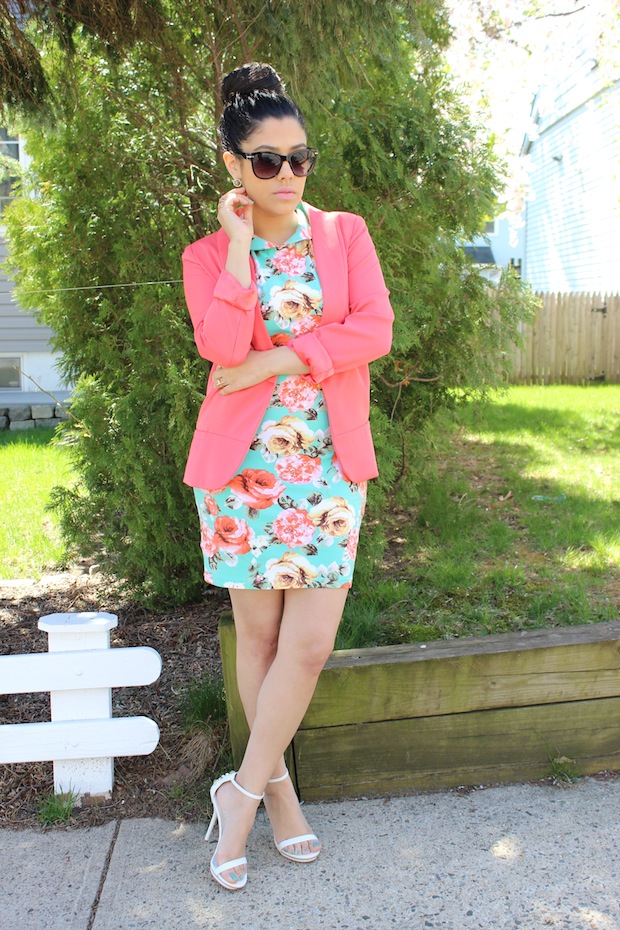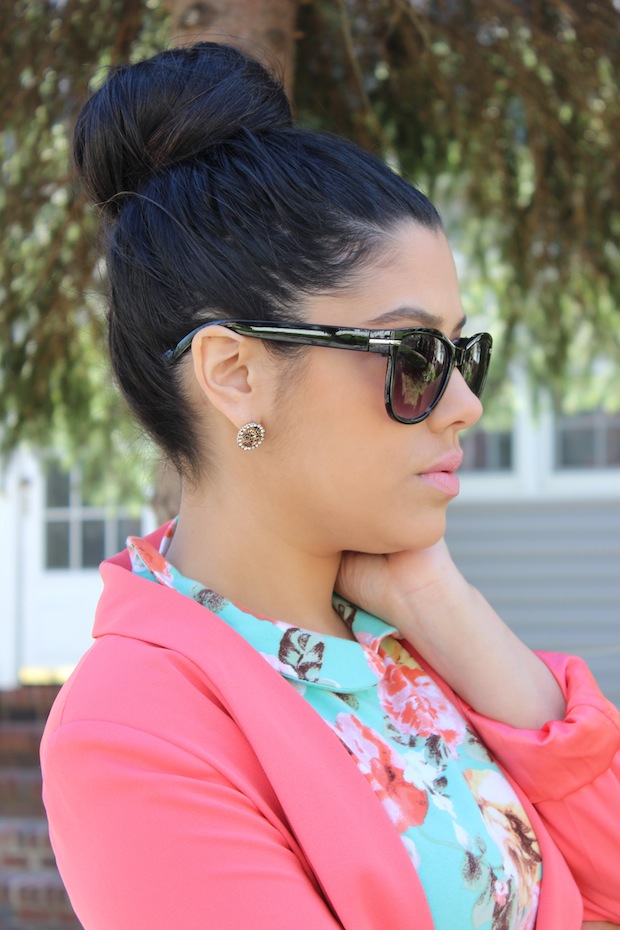 I wore this dress once in a previous post last year and wanted to wear it in a completely different way this time.  Many girls don't like wearing the same dress more than once, but there's definitely ways that you can revamp it to make it look completely different.  You can do this by pairing it with a blazer, wearing different colored shoes, switching up your accessories, or even turning your dress into a skirt by wearing a top over it.  There's many possibilities.  I just decided to wear mine with my favorite coral blazer and white sandals for a fun and chic look.
I am actually going to be selling this dress so look out for it in my
PoshMark Closet
 soon in case you're interested!
Have a fabulous weekend!
XO