I wore this about a week ago but didn't get around to posting it until now. It ended up being a quick last minute shoot!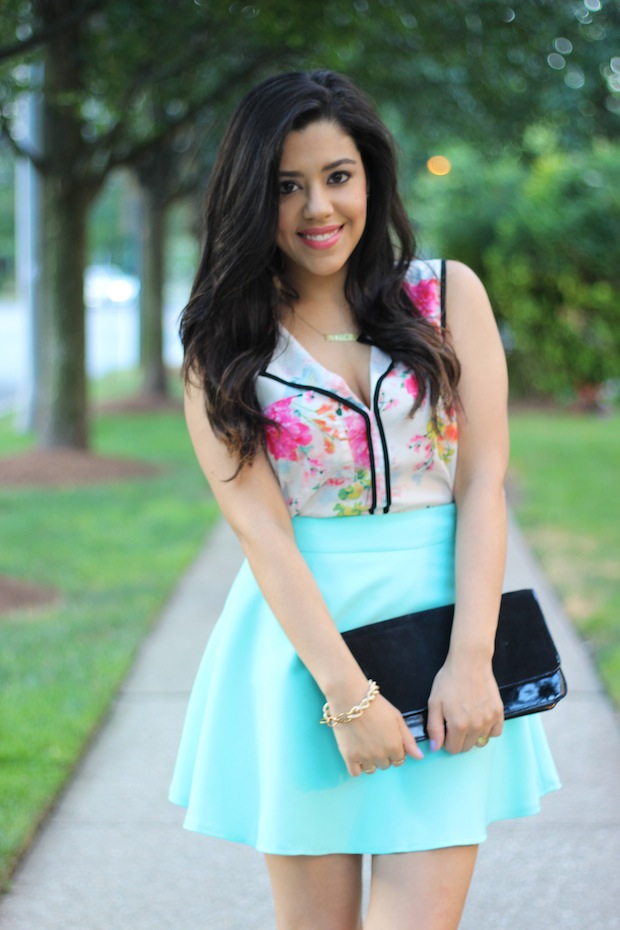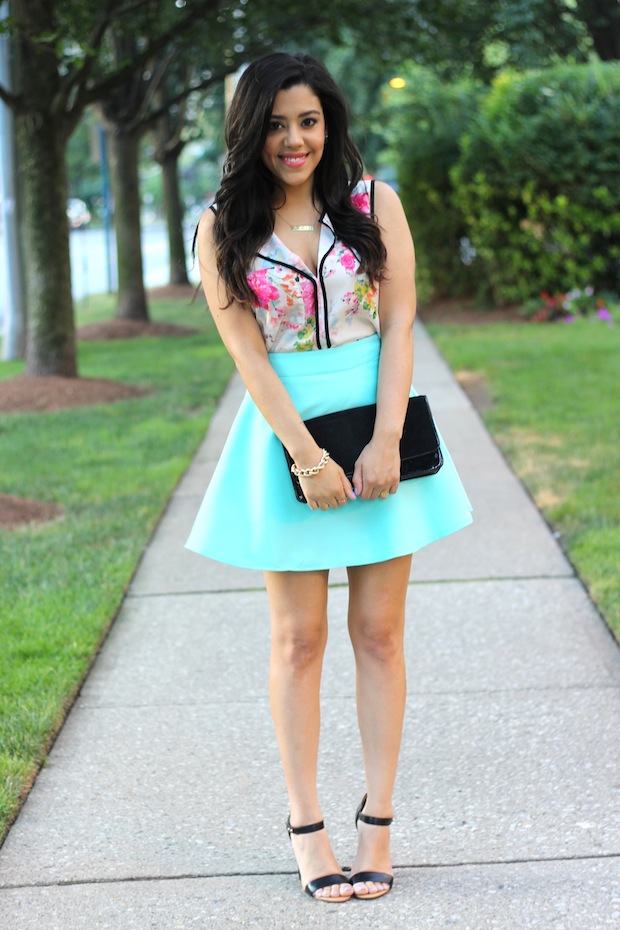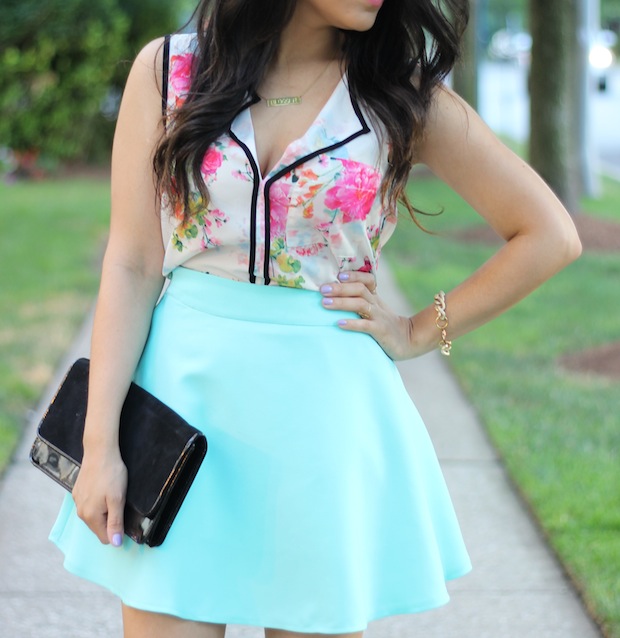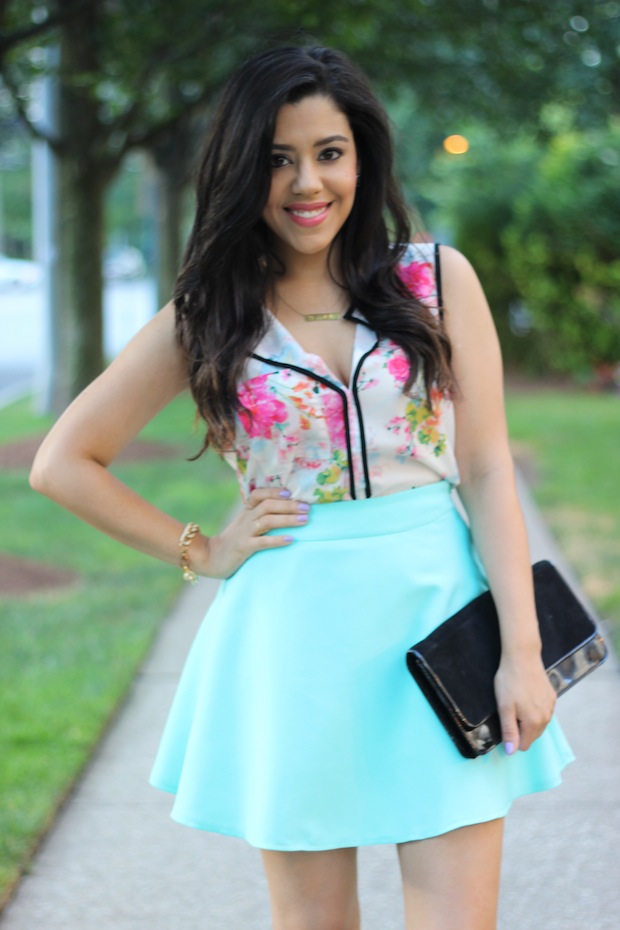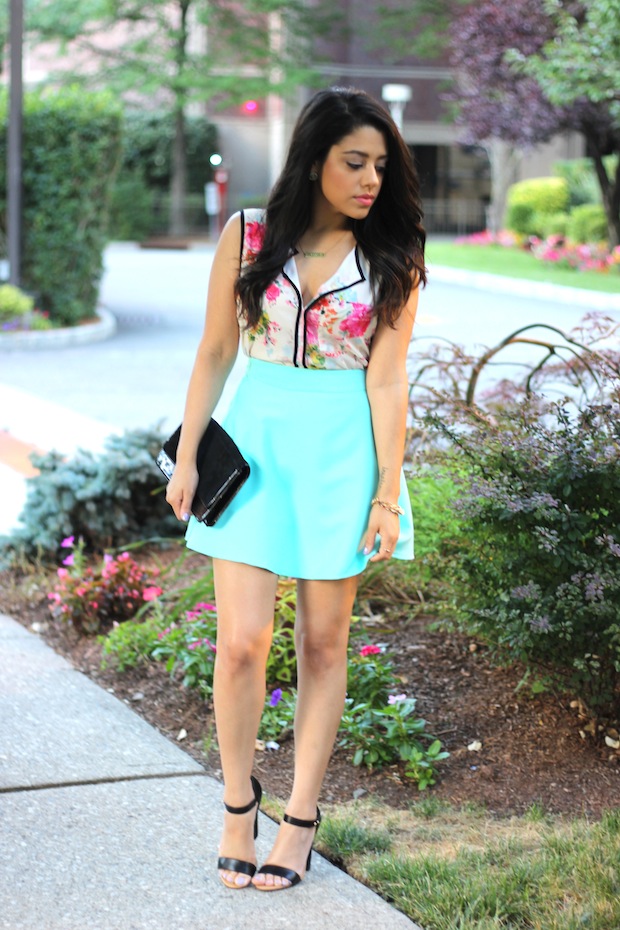 I've mentioned so many times that I love taking older pieces and styling them in new ways. It's crazy because when I was younger I rarely wore the same thing twice. I had the mentality of "I already wore that," which is actually kind of silly. I've learned to really make the most of everything I have in my closet. It's actually kind of fun trying to create new looks with pieces that you've already worn. I got this top a little over a year ago and I've styled it with black shorts and pink pants. This time I wanted to bring out the light mint color in the floral print so I thought this skirt was perfect. I've also worn this skirt before too. Since my shoes and bag are black like the lining in the top, it helps to create a balance which I really like.
I mentioned in a previous post that I am now apart of a 6 month blogging campaign. I am really excited to tell you more when it launches on August 13th!
Thanks so much for stopping by and I hope you have an amazing Tuesday.
<3