Last night I went out in the city to celebrate a friend's birthday.  I had such a great time and definitely drank a little too much wine.  My favorite part of my outfit were the cutouts in the dress and the fact that it only cost me $12.99!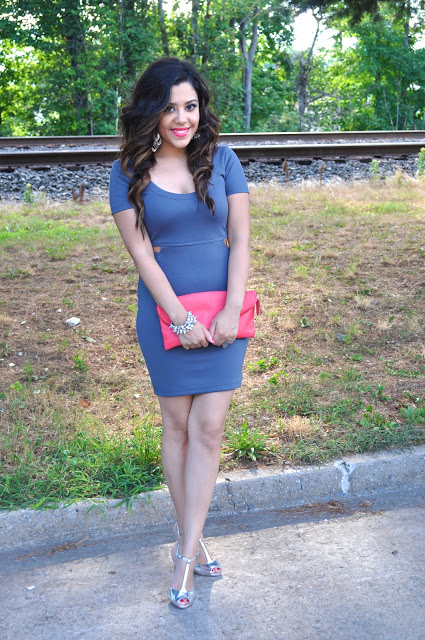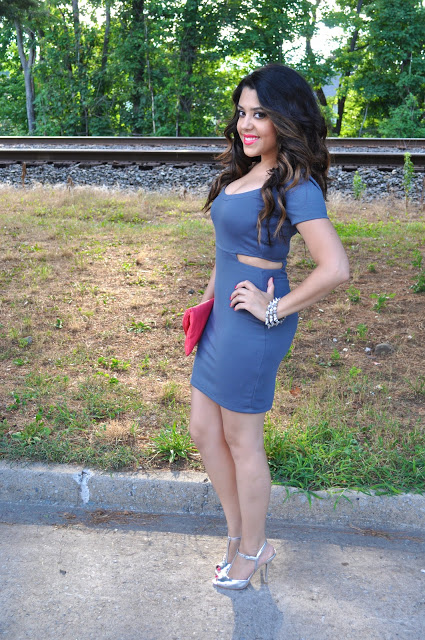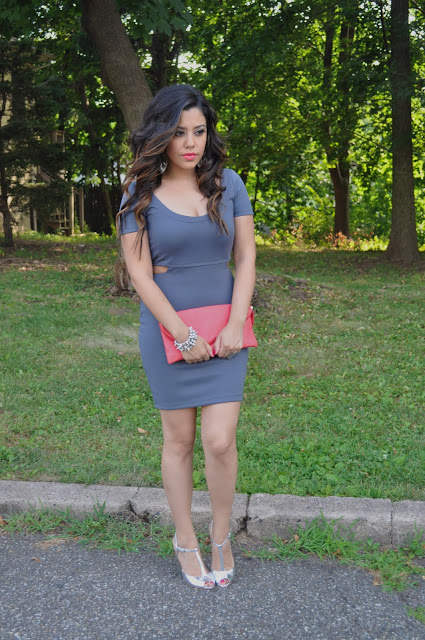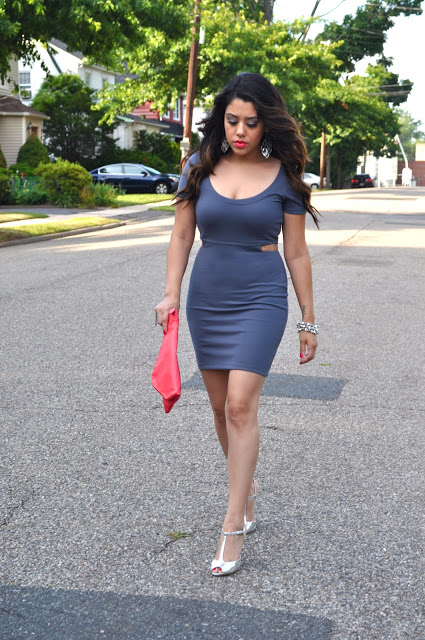 Dress: Marshalls
Shoes: Zara
Clutch: Mandee
Spike Bracelets: Forever21
I rarely go to Marshalls and I think I need to more often because there's always great sales and great pieces on discount.  I was surprised when I found this cut out dress there and for so cheap!  It's a simple dress with cut outs on the side and I think it makes the statement "I'm sexy but classy."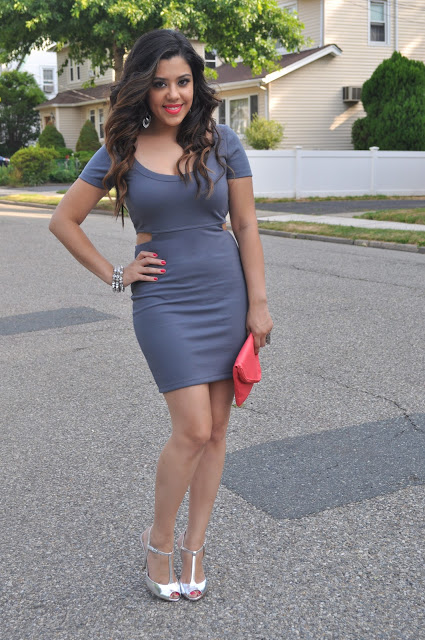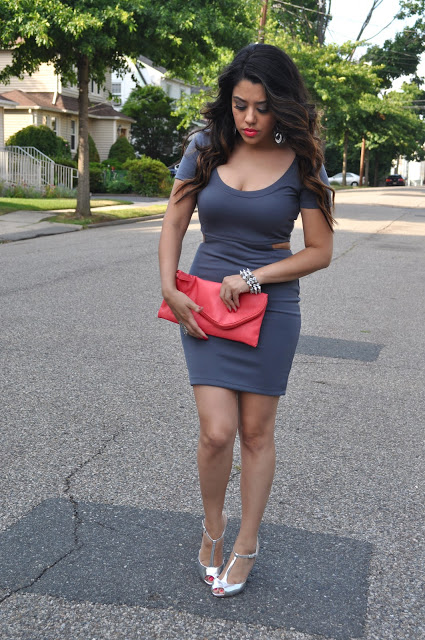 I went with these silver Zara shoes that I also got on sale for $30.  The heel isn't as high as I like, but they're extremely comfortable.  To add some color to this ensemble, I went with my coral clutch and I like how it looks with the grey dress.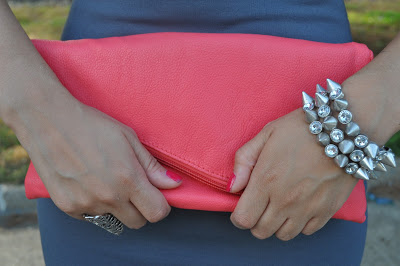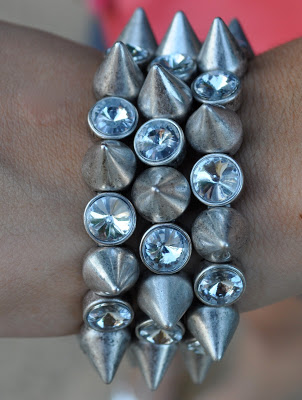 I got these spiked bracelets from Forever21 and I love them.  I don't wear silver all the time so I needed to get some new accessories.  On my lips is MAC Full Speed.The birthday girl!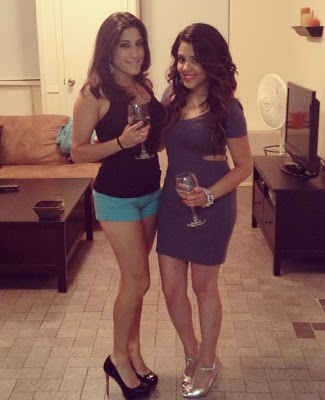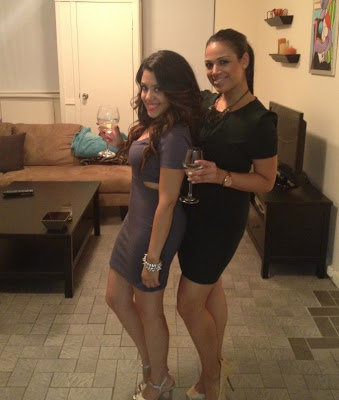 Hope you all had a great night!
<3