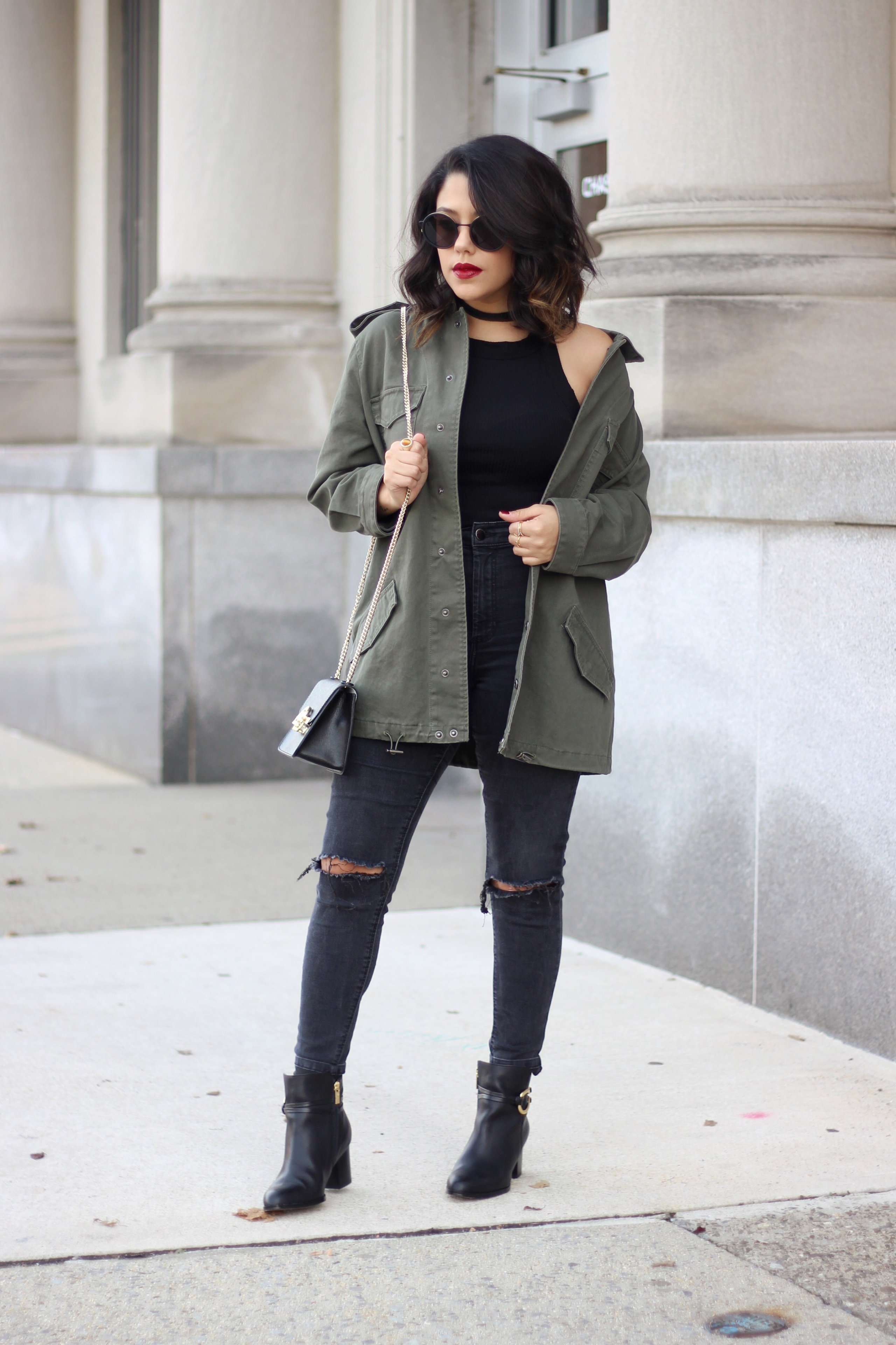 Look guys! It's Joyce Byers jacket! Haha This is the utility jacket that I bought for my
Halloween costume, but of course I knew that I would style it up and wear it again very soon. I am totally into this trend for the fall season.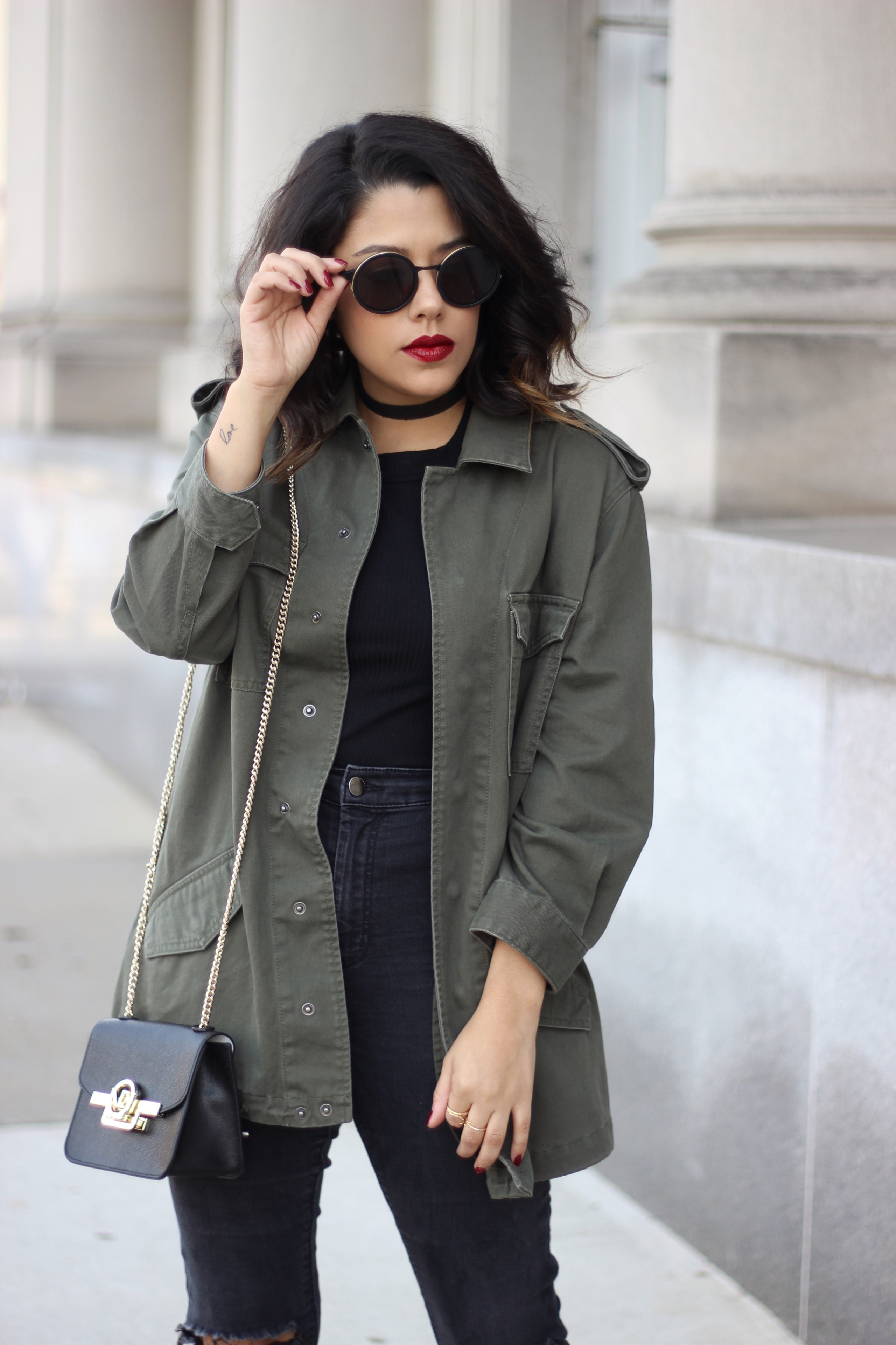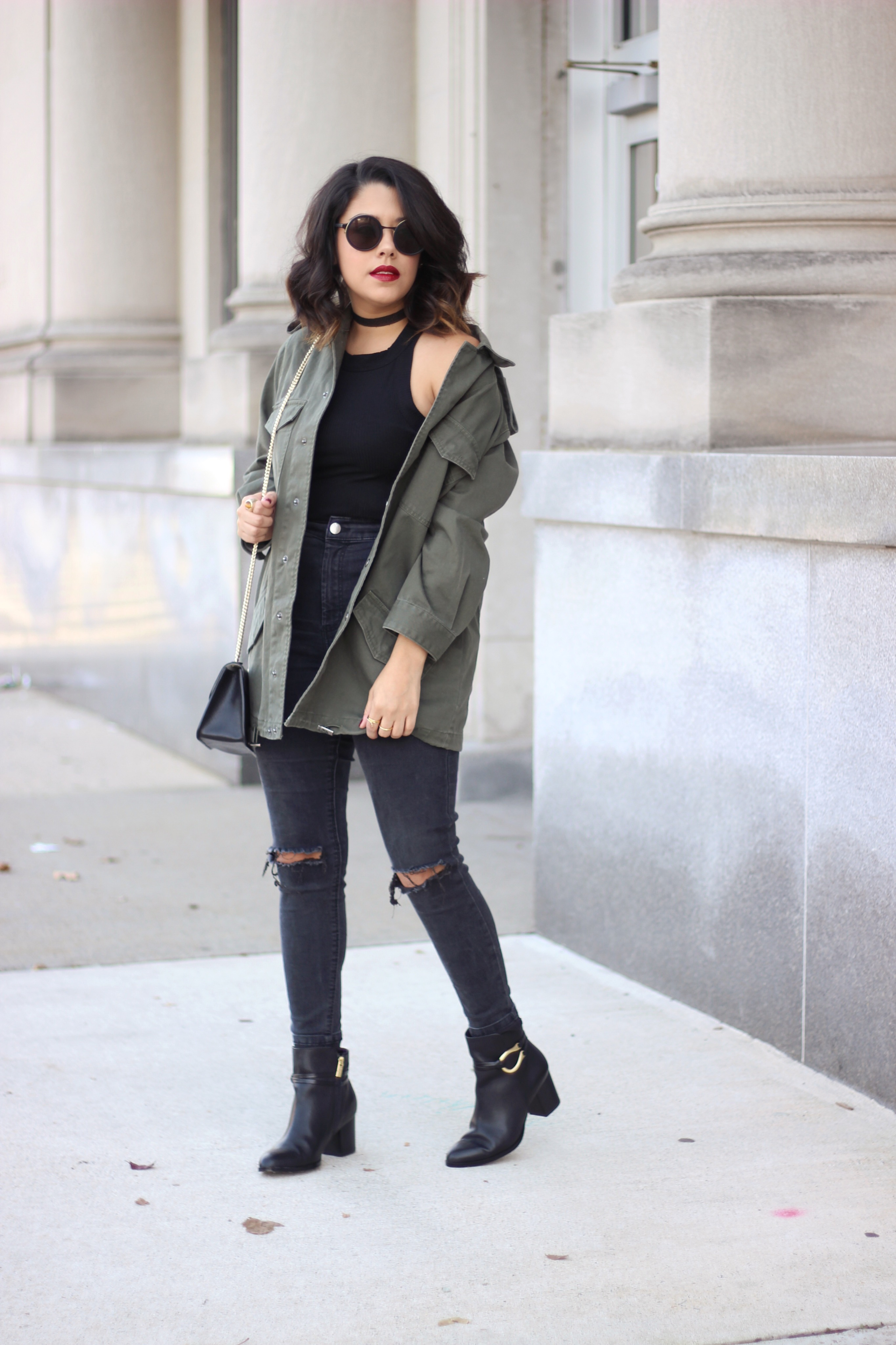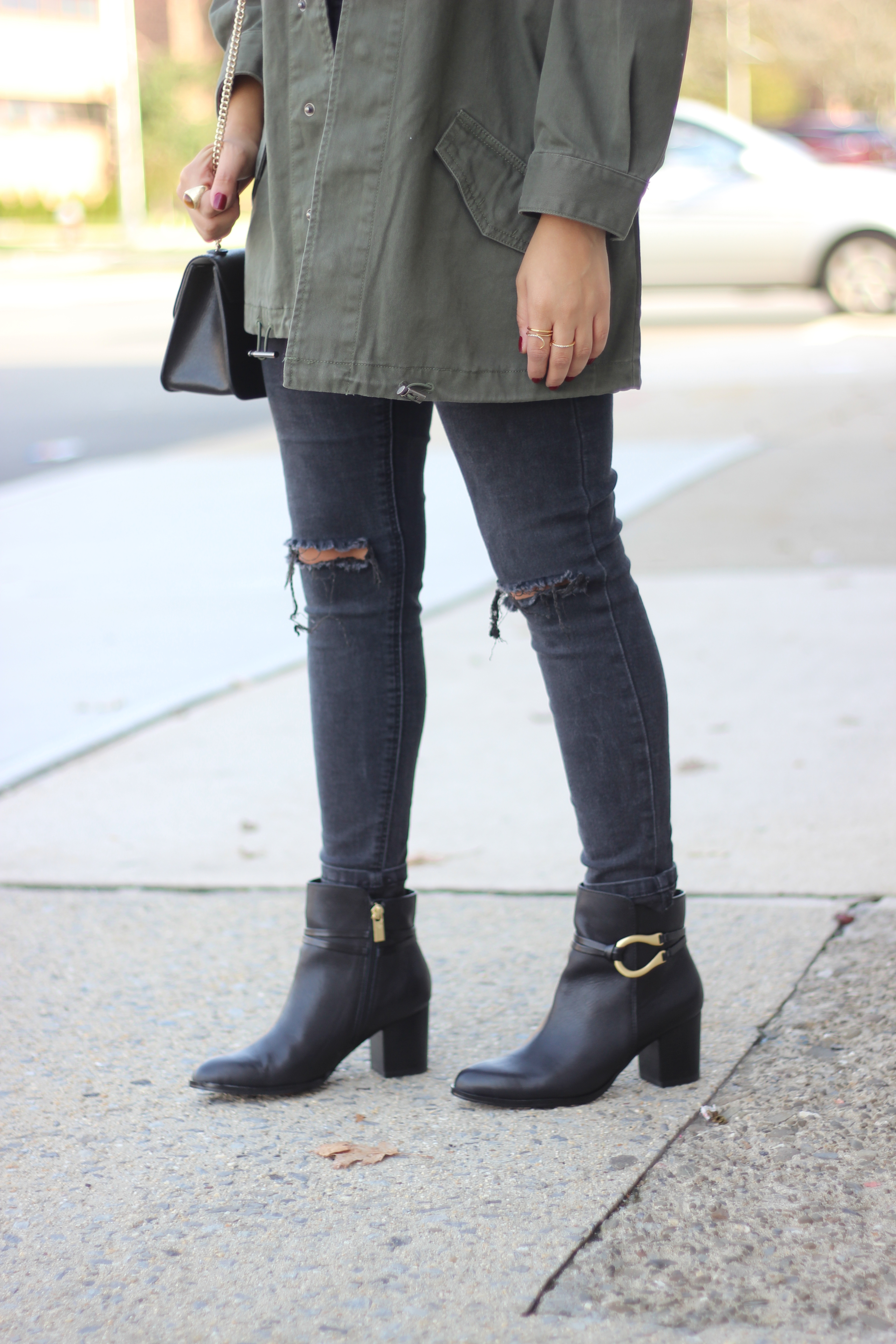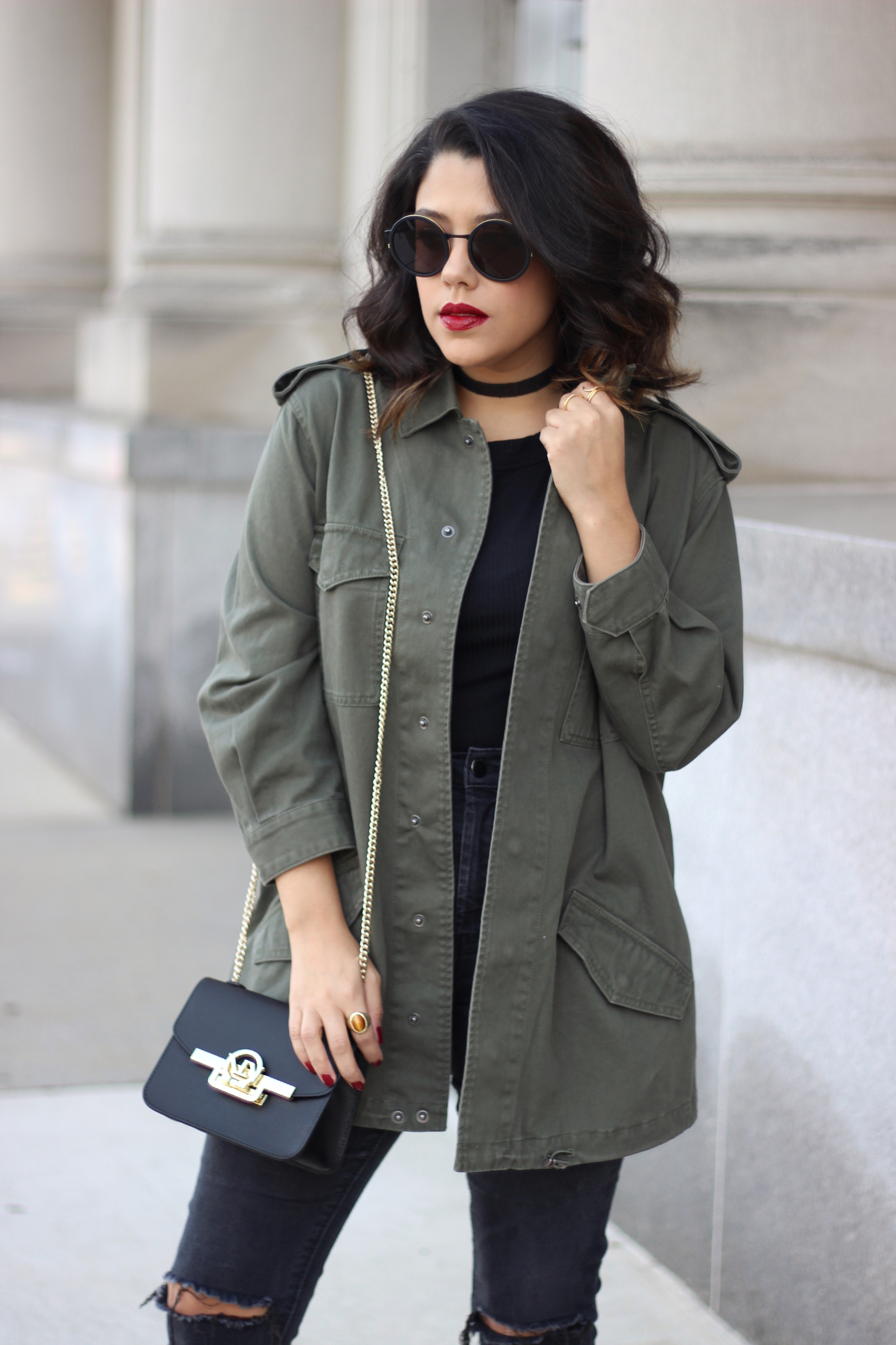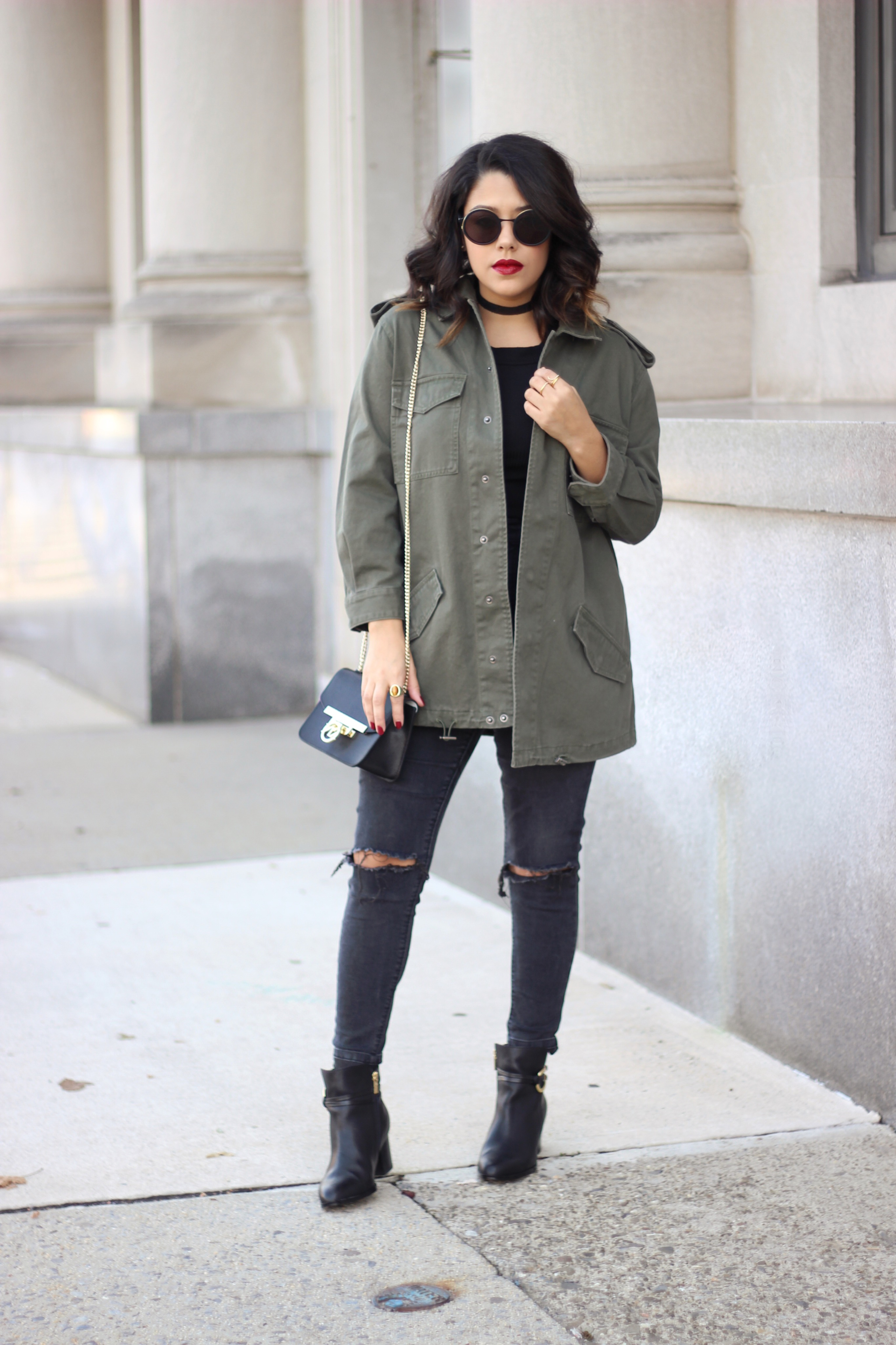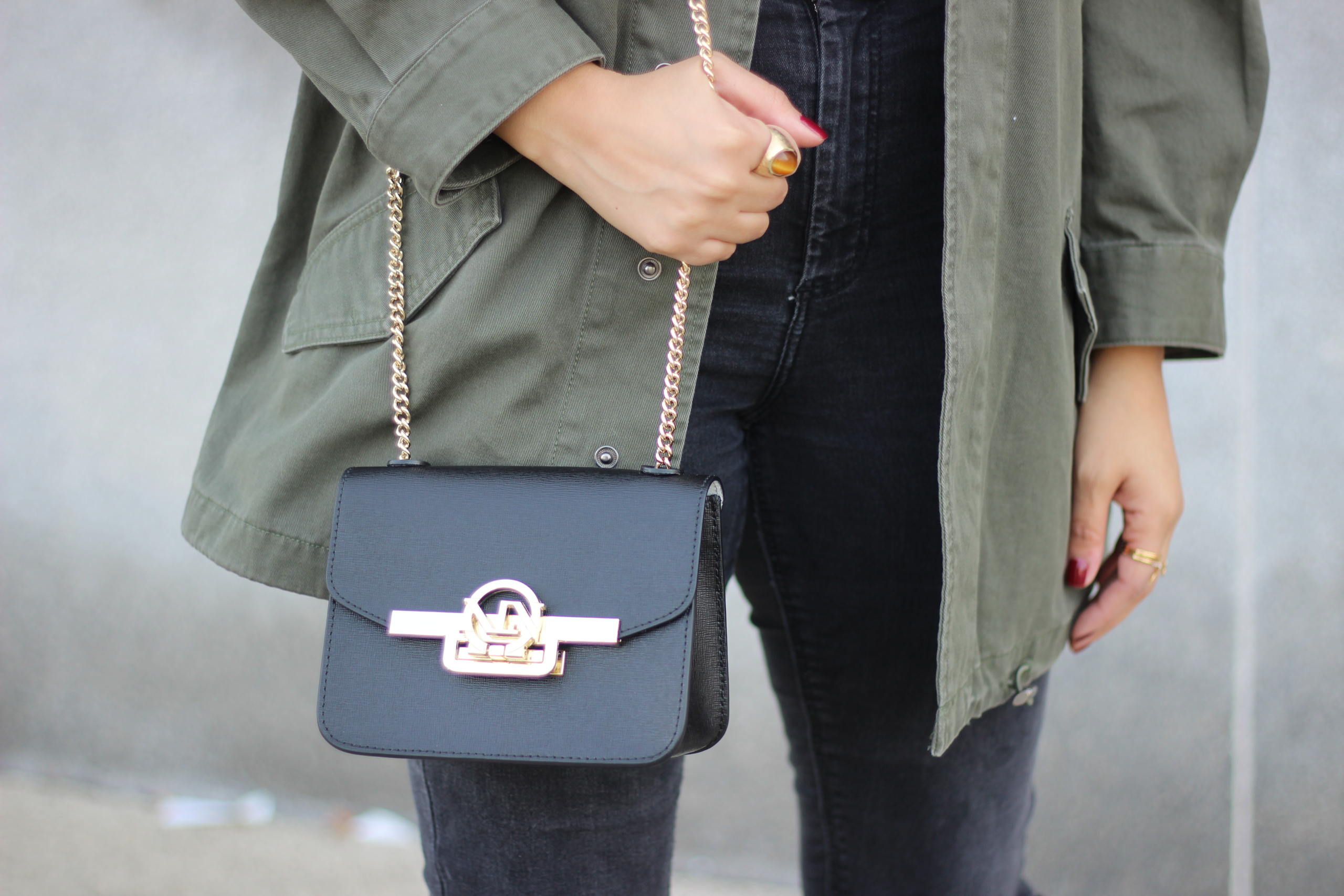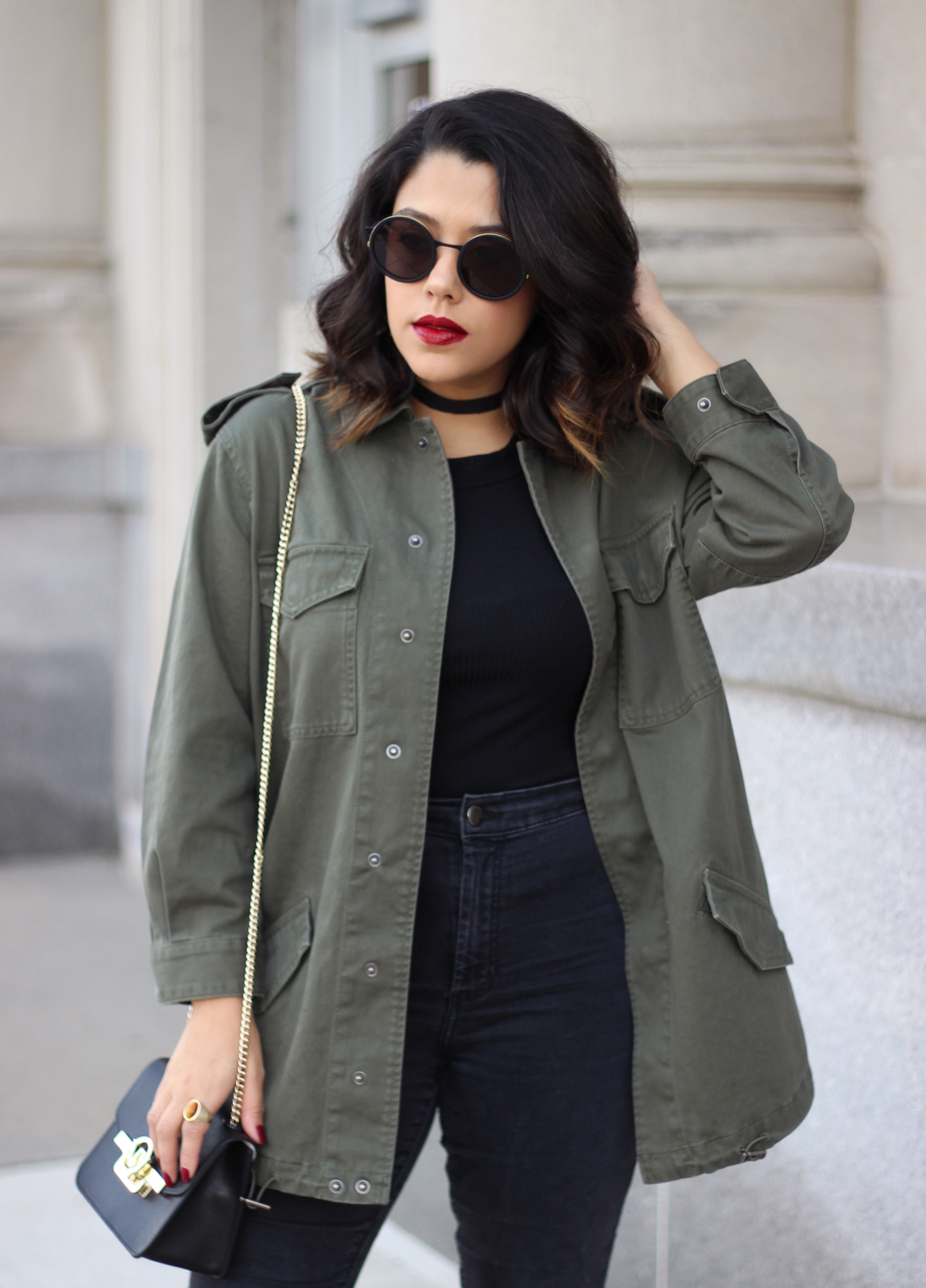 What I'm Wearing 
Jacket: Who What Wear x Target | Tank: Cotton On [similar] | Jeans: TopShop
Booties: Isola | Bag: Mezzanotte | Sunglasses: Sunday Somewhere
When it comes to jackets, I've always been a fan of oversized/loose fitted ones.  I just feel much more comfortable in them, they're great for layering and I think their overall vibe is on point.  Do you agree? I actually got really lucky when I found this at Target. It's part of their collection with Who What Wear. I used to be so into the whole military/utility
jacket trend.  I remember when I first started blogging, I found a vintage camo jacket on Etsy and thought it was like the coolest thing ever. I actually still have it hanging in my closet.  I sort of fell out of that trend for awhile though and now that I am in a different place with my style, I was looking forward to trying it out again. This jacket is so versatile and I know that I will be wearing it more throughout the season. 😉
I was in an edgier mood when I put this outfit together yesterday.  I wanted to give it some dark fall vibes with black on black and a deep burgundy lip. Do you remember these jeans? I wore the HELL out of them last year when I first purchased them at the TopShop in Galway.  They will forever be my favorites. I'm finding myself more into casual chic looks lately
instead of the dressier vibes that I used to love so much. The holidays are coming up though, so I am sure that I will get a little fancy!  I seriously still can't believe that we only have 2 months until the end of the year.
In other news, I am upgrading my lens very soon and I am so excited about it.  You might not be able to always tell with the photos that I post, but my mom and I have been struggling a lot lately with our shoots.  I've been using the same lens for a few years now and I've been wanting to upgrade for quite some time. It's time to kick things up a notch. I really want to upgrade my camera too, but I think that is going to be put on hold for a little while.  Any feedback on the 85mm 1.8?
Thanks for stopping by. 🙂
-Get The Look-