Spring has officially sprung (well, sort of) and I am embracing it with open arms!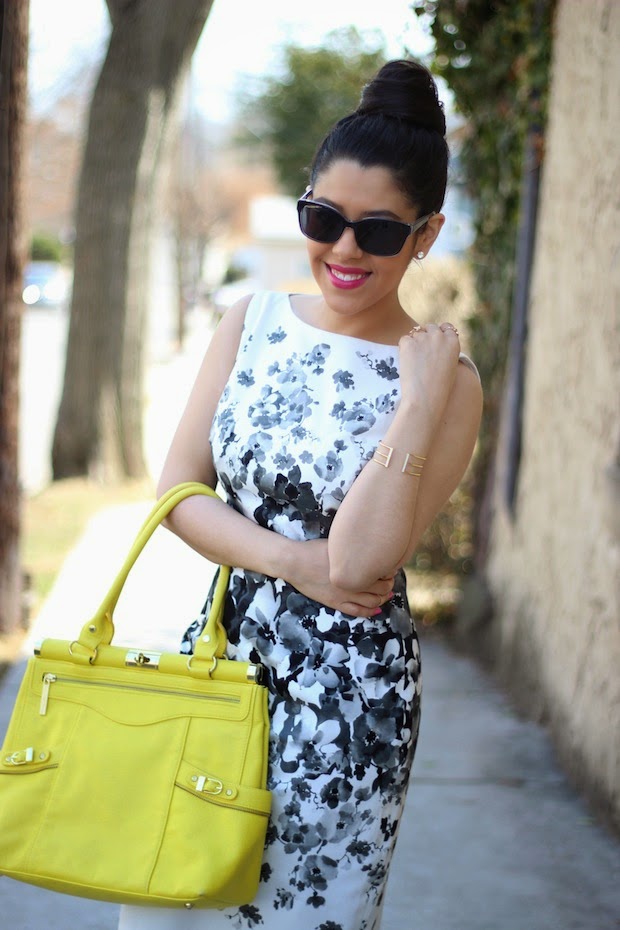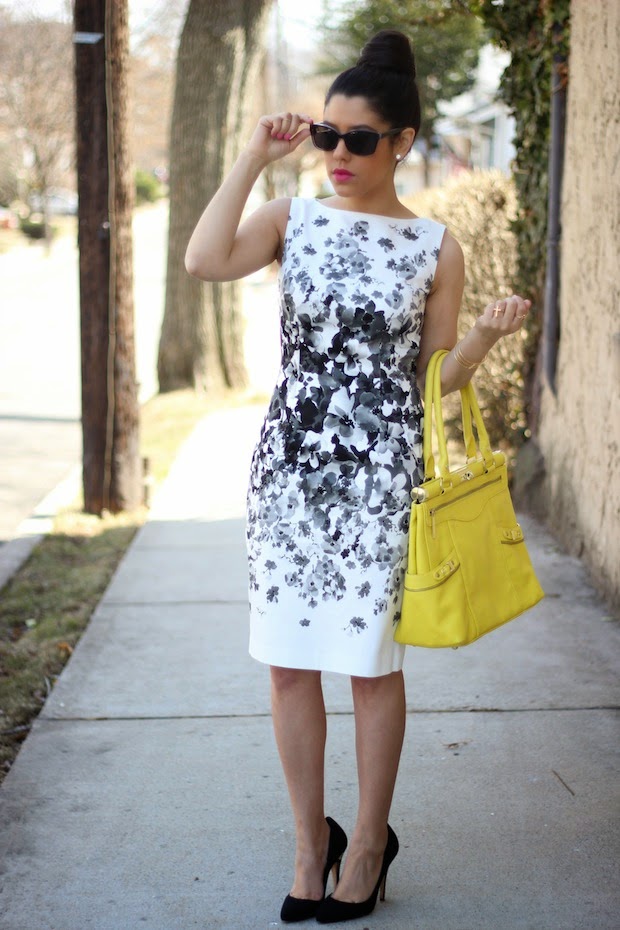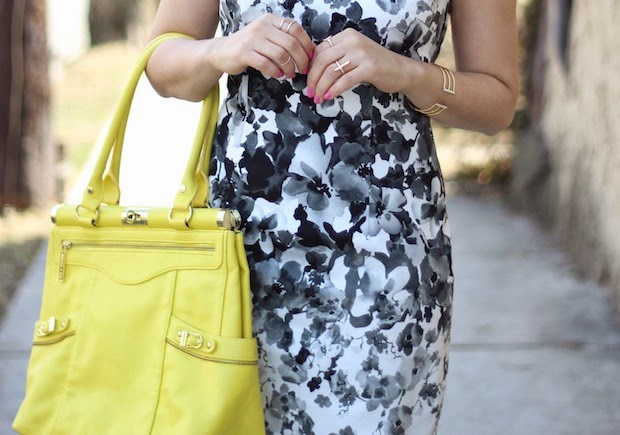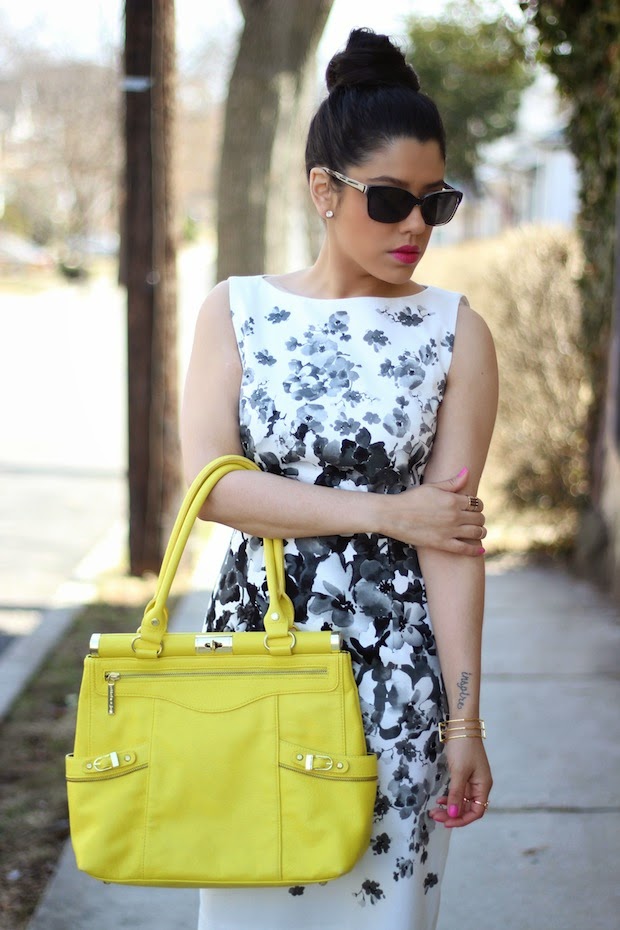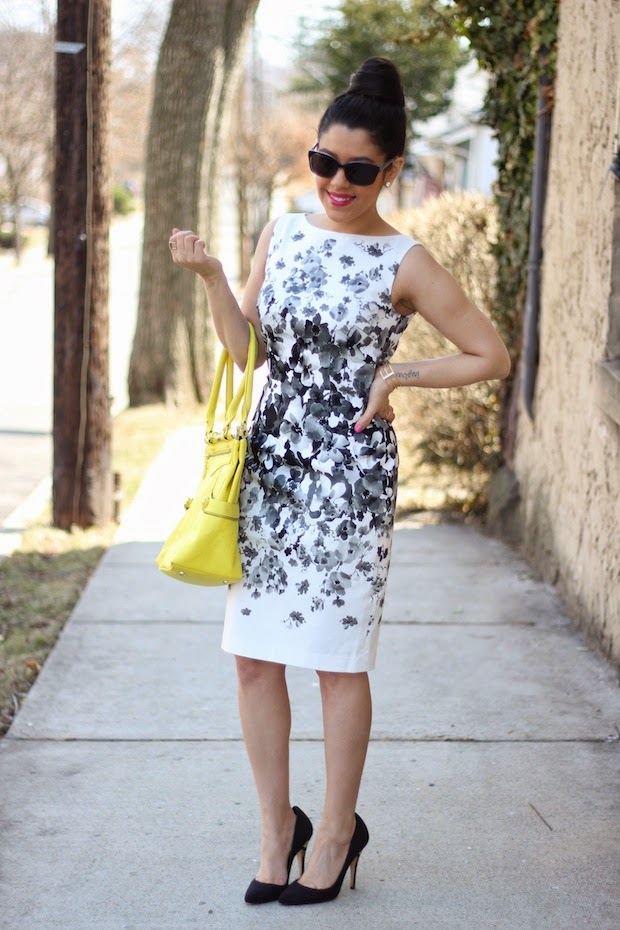 This dress is supposed to be above the knee, but since I'm so short, it's longer on me. For awhile, I tried to stay away from this length, but lately I'm learning to embrace it! I truly believe that short girls can rock anything as long as it's styled the right way. For example, if you wear a dress or skirt that hangs below the knee, wear a simple pump to help elongate your legs. If you wear something with an ankle strap, then it could make you look shorter. So don't worry my fellow petite ladies, we can make it work!
The style of this dress is so classic and elegant. The black & white floral print is super chic and perfect for many occasions this spring. I love that it works great for both day and night, so I really wanted to focus more on a daytime look. Incorporating a bright color with a black/white combo is always fun, so this yellow bag did the trick. I decided to keep everything else really simple with only a few accessories and a high bun. I actually lost my bun maker and was able to do this free hand. Woohoo! It took forever though, plus a million bobby pins 😉
Hope you all have an amazing Tuesday!