Happy Saturday!  This weather is seriously crazy lately.  Luckily I was able to take photos after the rain when everything settled down, but if the storm comes back I'll have to change today's outfit 🙁
I'm leaving for Miami on Thursday and I cannot wait to get a tan! I haven't been in a bathing suit all summer so it's definitely needed.  Hope you like today's look!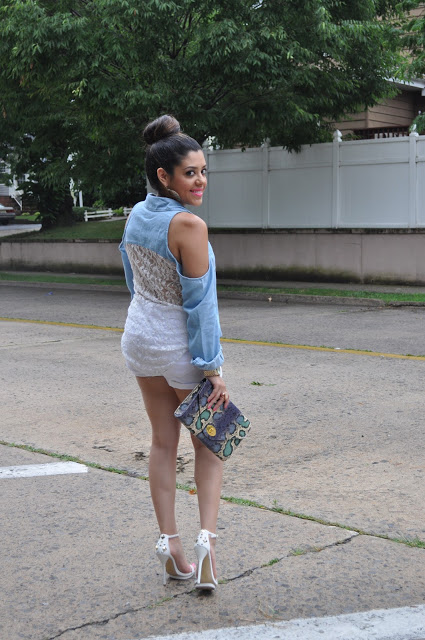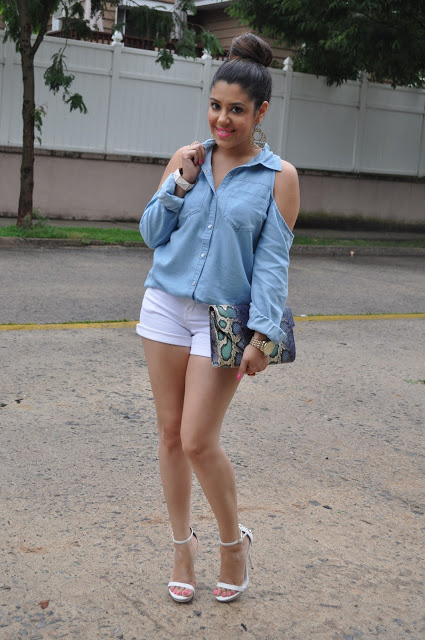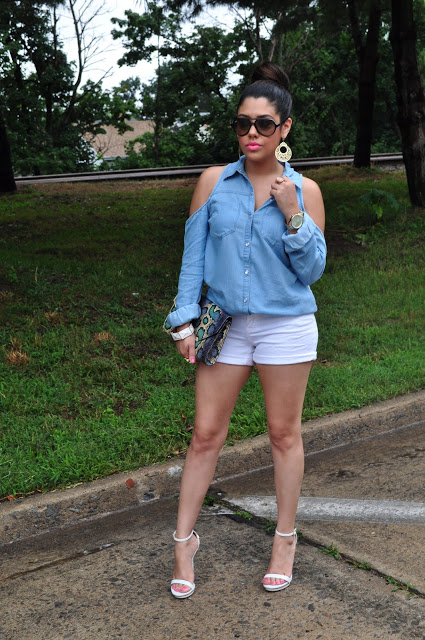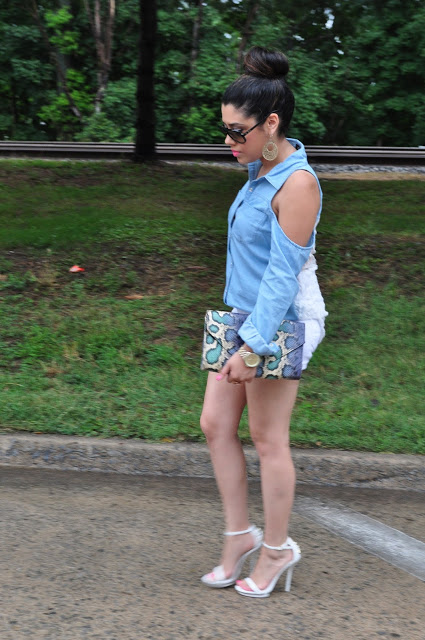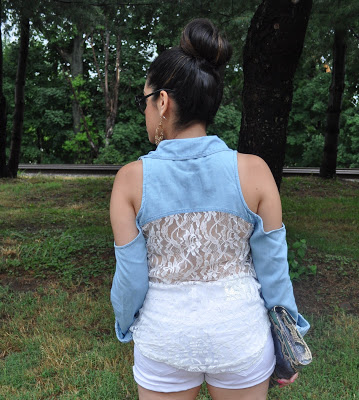 Top: Forever21
Shorts: Forever21
Shoes: Bakers (Gifted)
Clutch: H&M
Sunnies: Ray-Ban
I found this top and instantly fell in love with the denim & lace combo, not to mention the shoulder cut outs!  You know I am obsessed with this style.  This is similar to another top I got there with the denim and black sleeves.  This one is more summery though with the white lace.  I really love tops that look one way from the front and then when you turn around it looks completely different.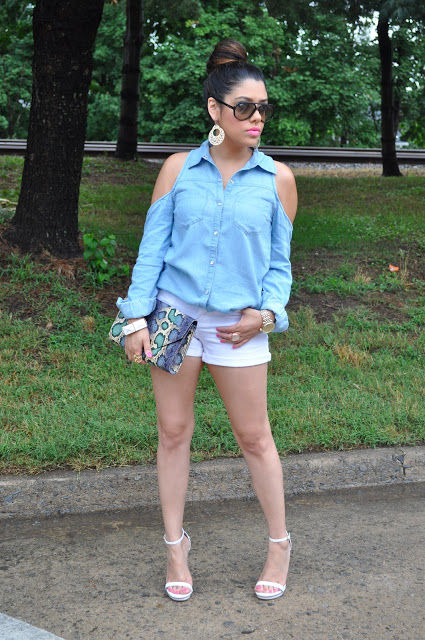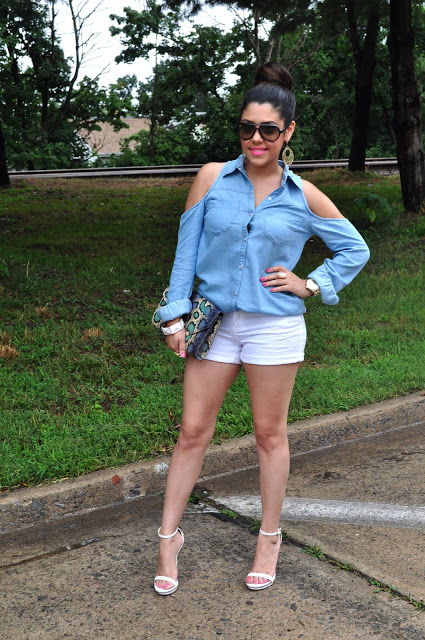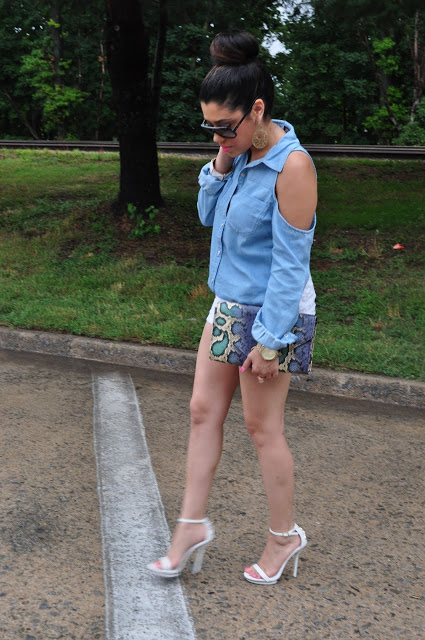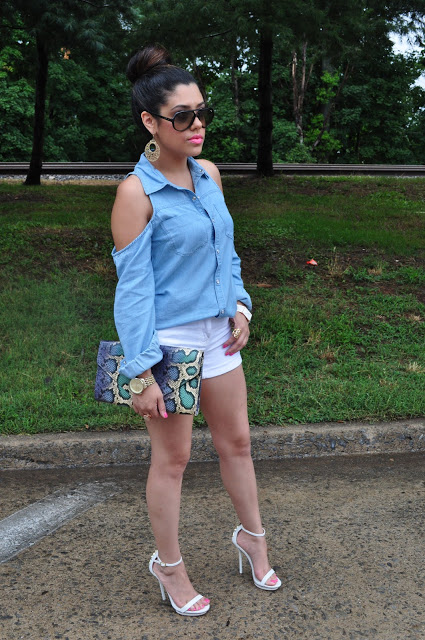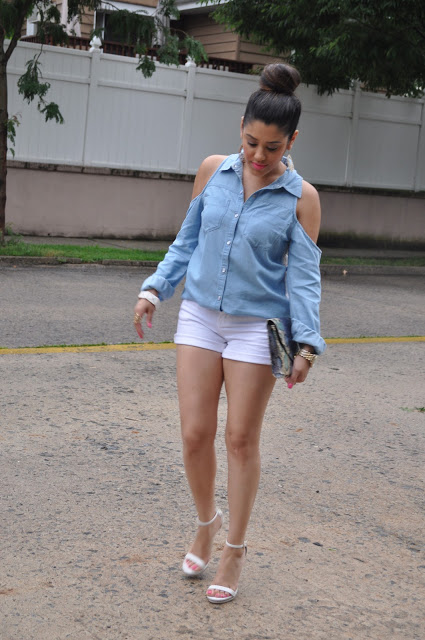 I paired it with these white jean shorts because I decided that I wanted to stick with the white theme from the lace.  Also wearing the shoes I won from Bakers that I am happy to say are more comfortable than the first time I wore them.  They're too pretty to not be worn so I must bear a little pain every now and then.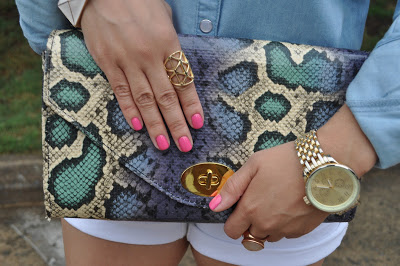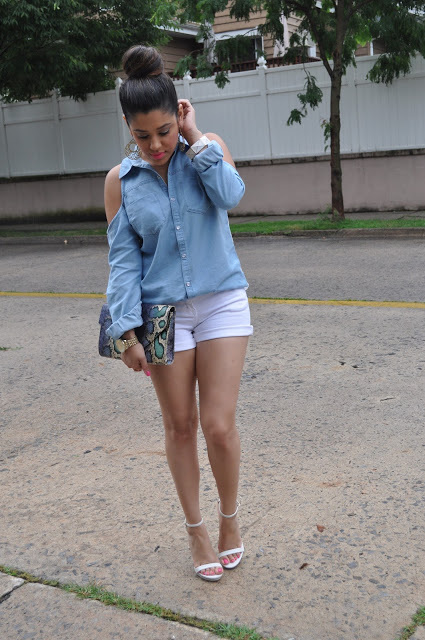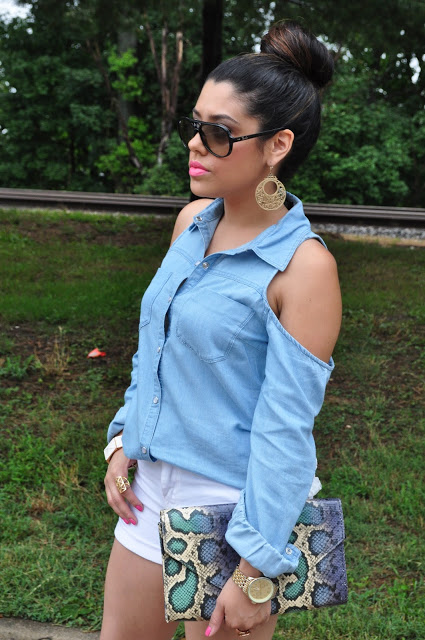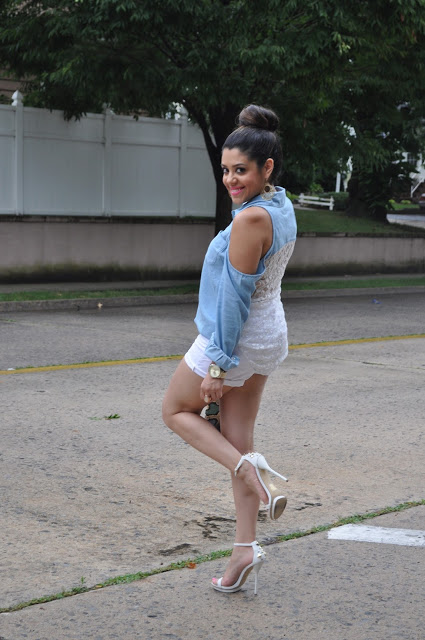 This clutch is from a couple of months ago and this is only the second time that I'm using it.  I wanted to throw in some extra color and this blends really well but still stands out.  I did my nails today and have on Essie Off The Shoulder and I decided to match it with a bright pink lip… MAC Nicki, one of my favorites.  My accessories are from Forever21 and H&M.
I hope you are having a great weekend so far my LOVElies!!
<3