Happy Monday sweets. Taking it back to Cali once again!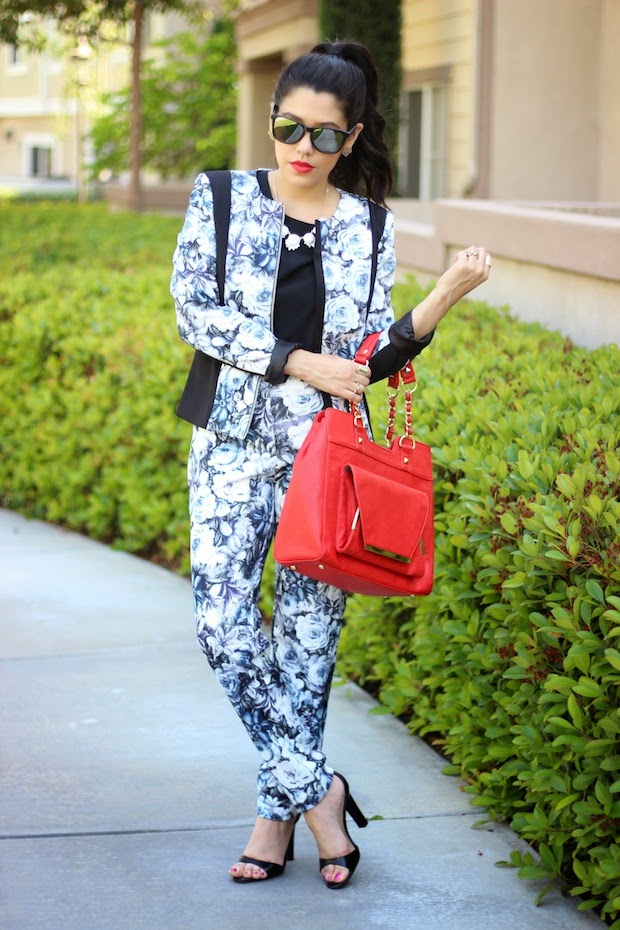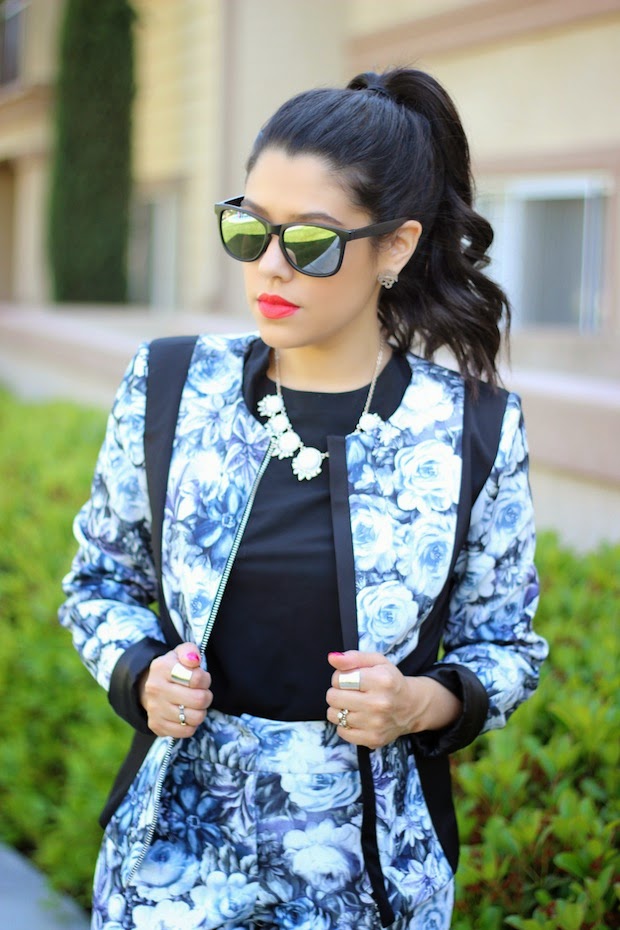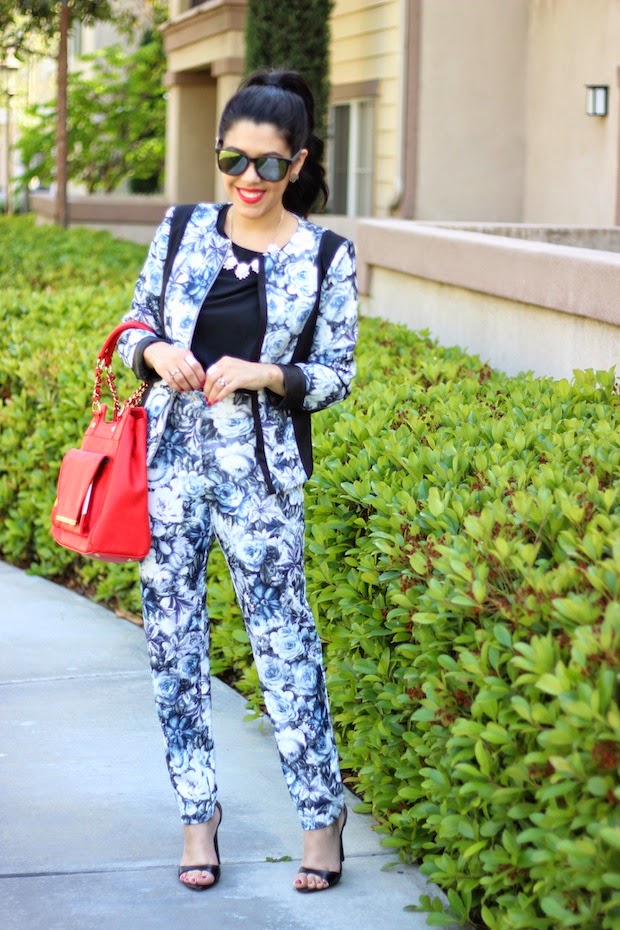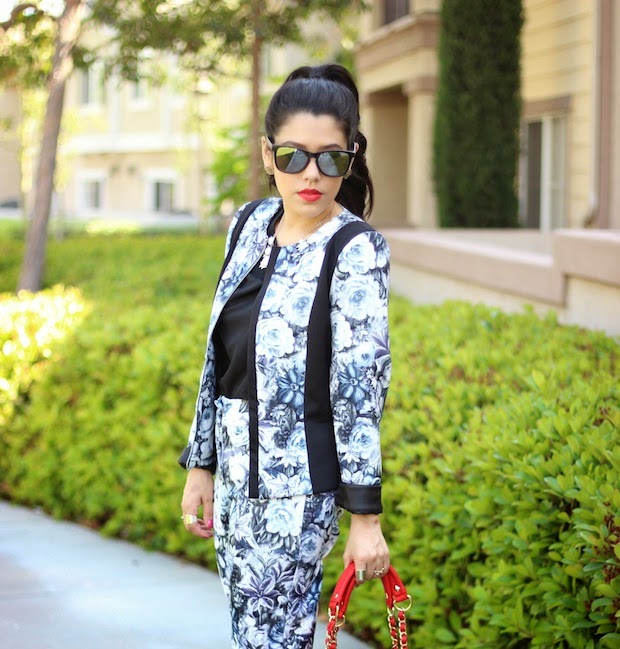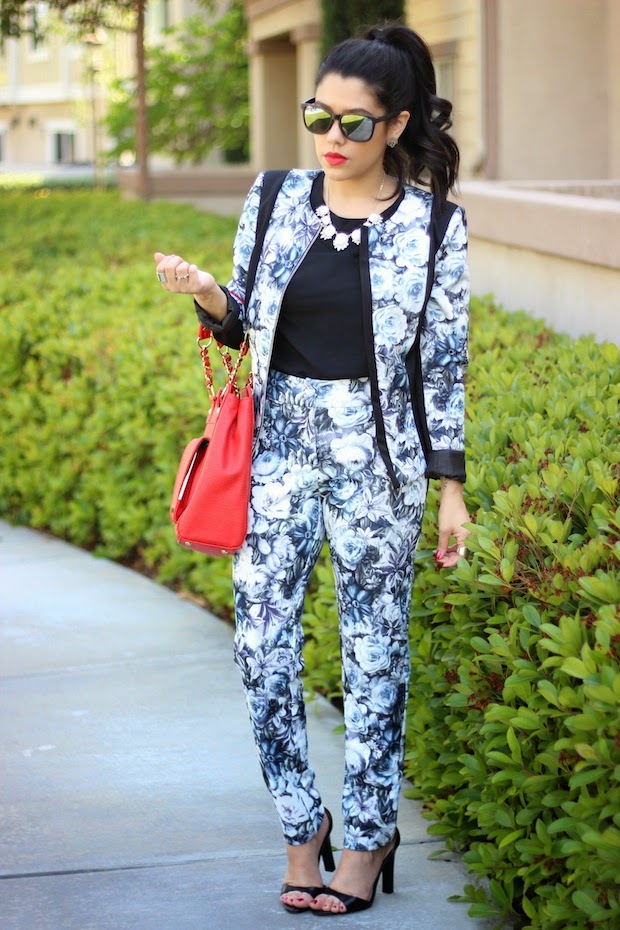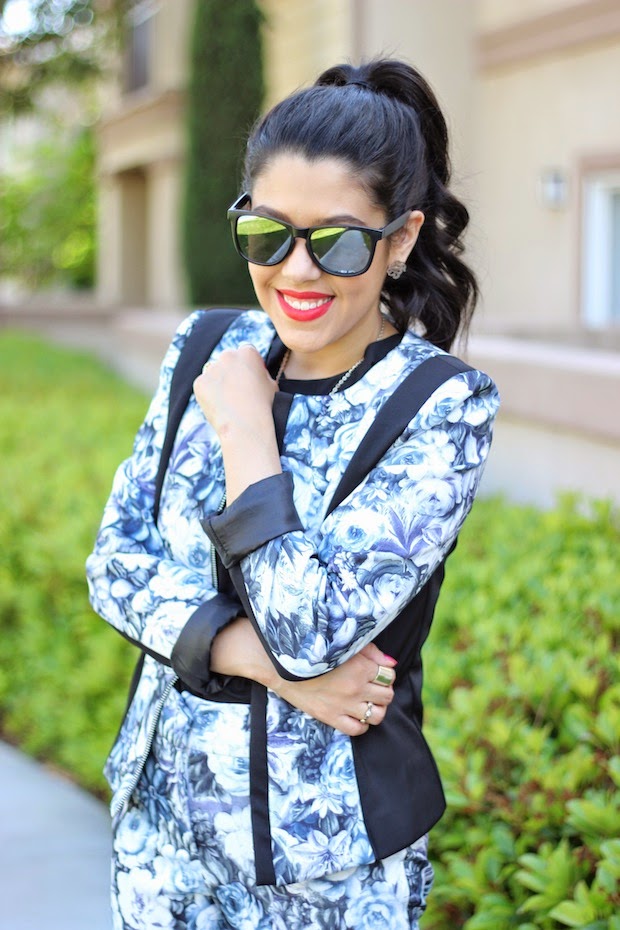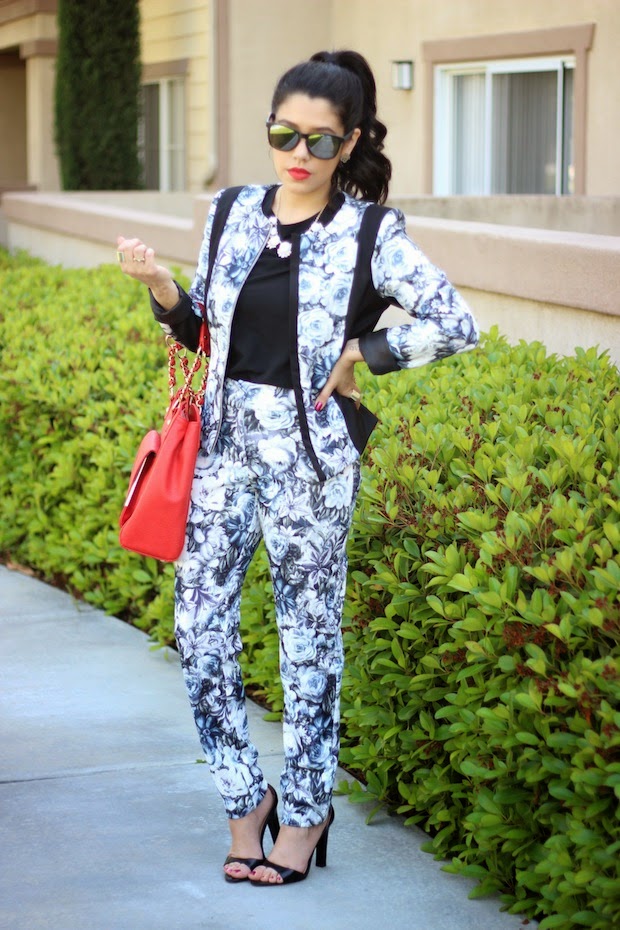 Necklace:
Capwell
I love a good printed set! Unfortunately, this one is no longer available on their website 🙁 Initially I was waiting for this to come back in February so I could have worn it during fashion week, but something happened and the shipment got delayed. It finally came in right before my Cali trip so I was excited to wear it out there. Since you can wear the pieces together or as separates, it leaves room for many different styling options. I'm already thinking of other ways to wear the jacket. It's perfect for spring! And you all know how much I love florals 😉 To edge it up, I threw on these mirrored sunglasses. They're such a fun accessory. And of course, I added my favorite pop of color, red.
How do you feel about printed sets? I know that some girls think print on print is too much, but I say it's good to be bold every now and then!
Enjoy the day <3