Another Friday is here and I'm wrapping this week up with something edgy.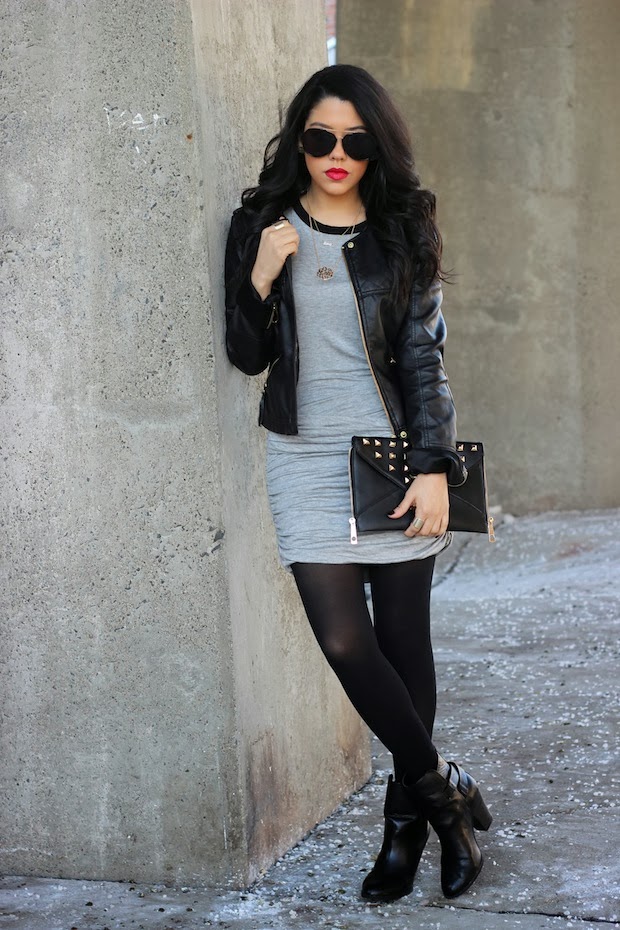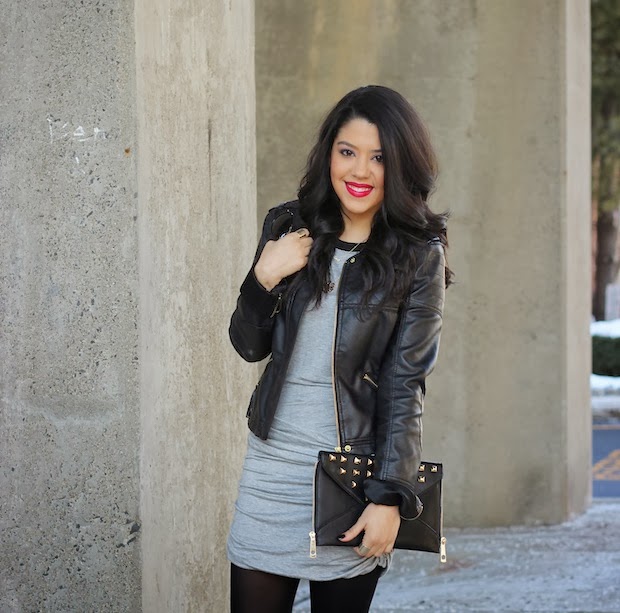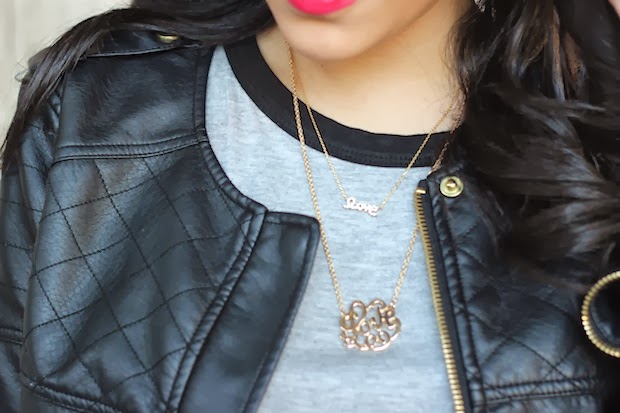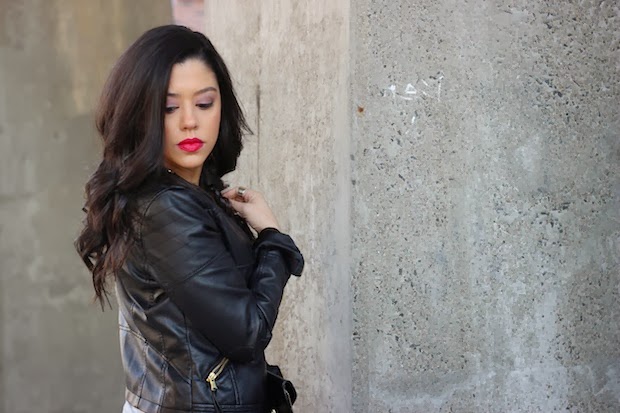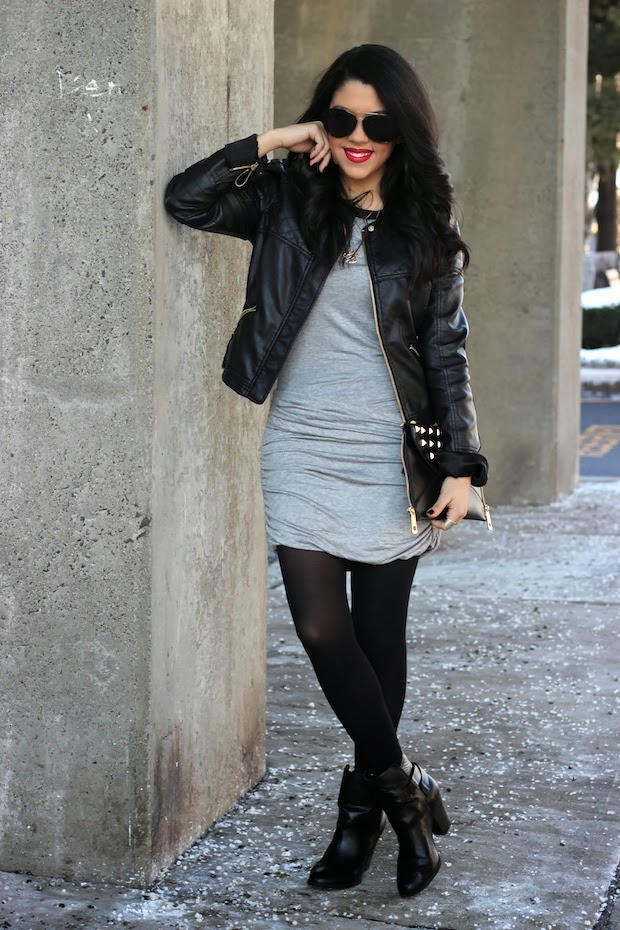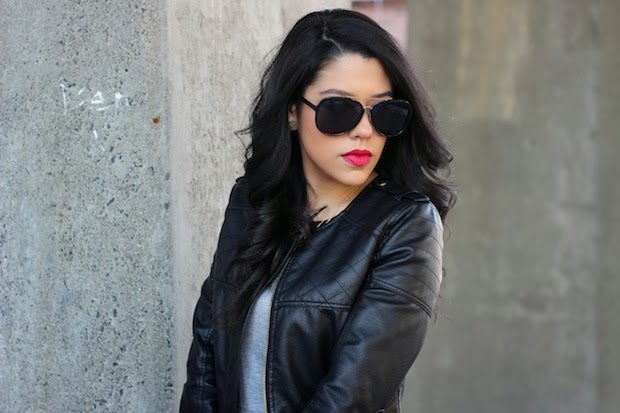 Tiny Love:
Furor Moda
/ Sunglasses: Charlotte Russe
This dress is from the new L&F spring collection. It's sleeveless, but I wanted to wear it now so that I could show a fun way to style it during the winter time. The temperatures went up a little yesterday, thankfully, so I ditched the heavy coats for a few. I wanted to play off the top black lining, so I thought the best option would be this faux leather jacket, some tights, and comfy booties. Do you guys remember when I first got these boots? I said that I would be wearing them a lot… and I did not lie! lol You could also dress this up more of course, but I wanted to go for more of a casual, edgy vibe. I've got a double dose of LOVE going on with these two different necklaces. You can never have enough love, right?! I like this little feminine touch amidst the studs and leather.
I've been getting some questions on instagram about what I use to curl my hair. I use the Remington 1-1/2″ wand and after I curl each piece, I run my fingers through to loosen the curls or I brush through with a wide paddle brush. This really helps to give more of a natural look opposed to having such tight curls. I've definitely learned that along the way. When I first started using a wand, I probably looked like Shirley Temple. I think my hair always looks best the day after I curl it too. I seriously need to get my behind back on youtube and one of the first videos I plan on doing is a new hair tutorial. But I need to just stop saying it and do it already! (hands covering eyes emoji)
Have a stylish weekend.