Happy Monday! I hope that you all had a great weekend. I'm getting a little sad that there's only a few weeks left of summer, but for now I'm still trying to take advantage of the weather as much as possible!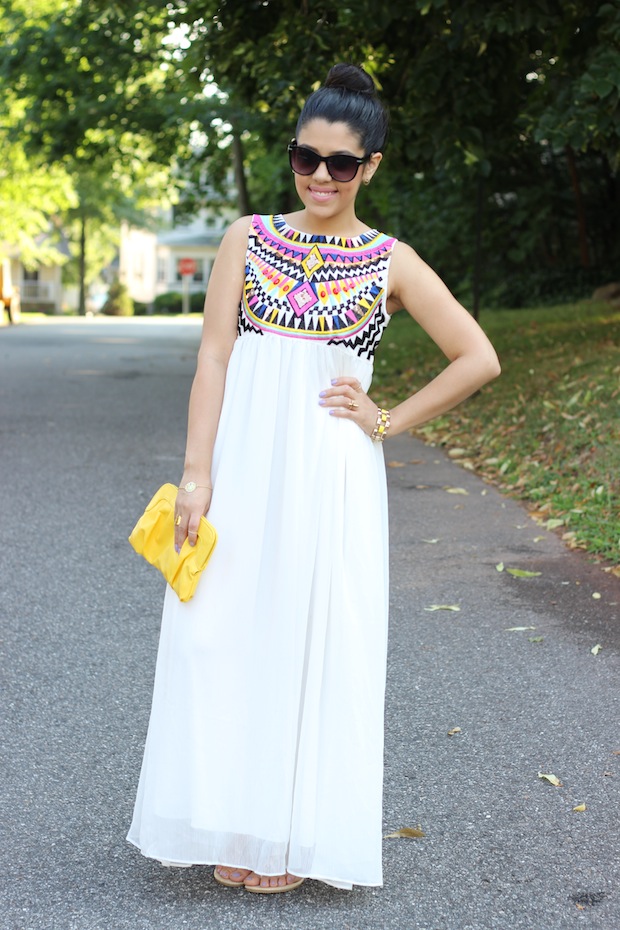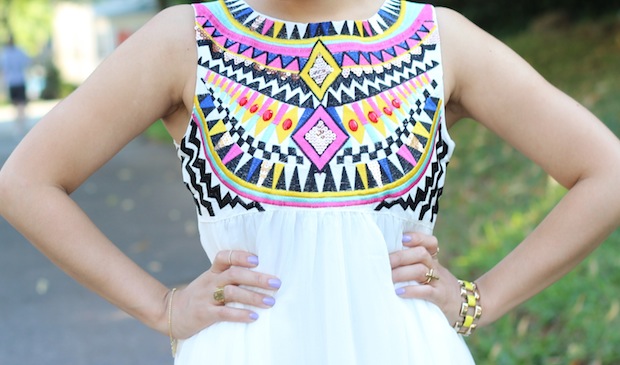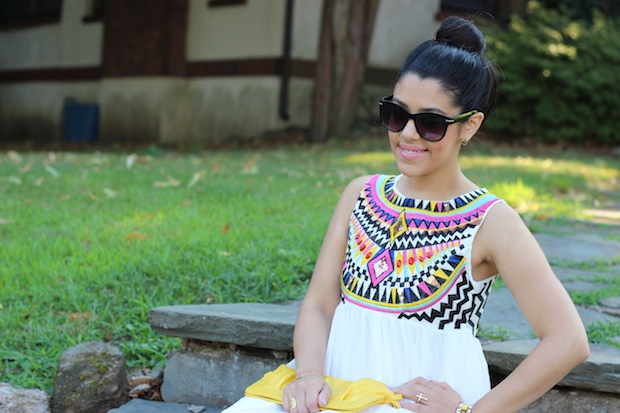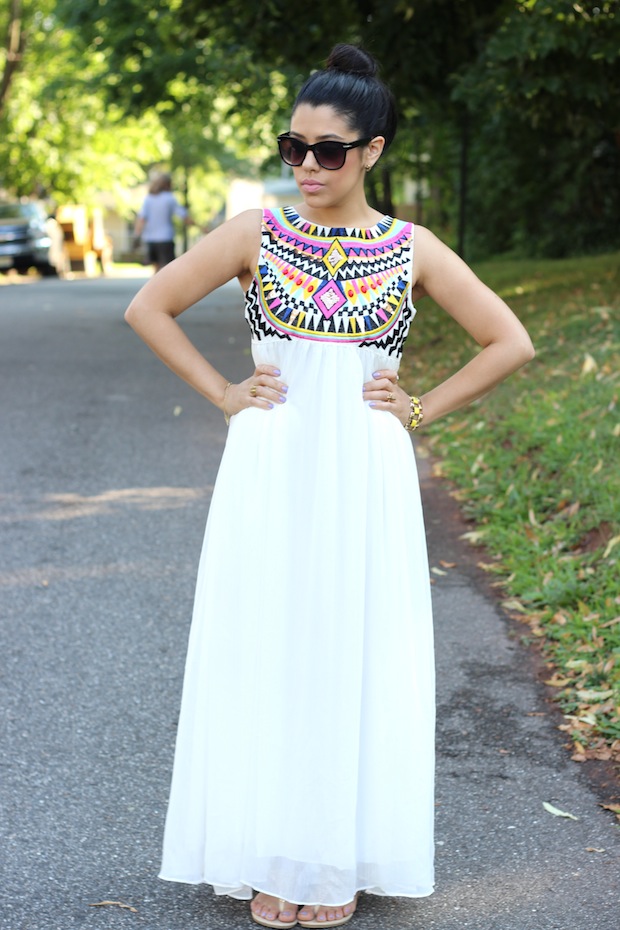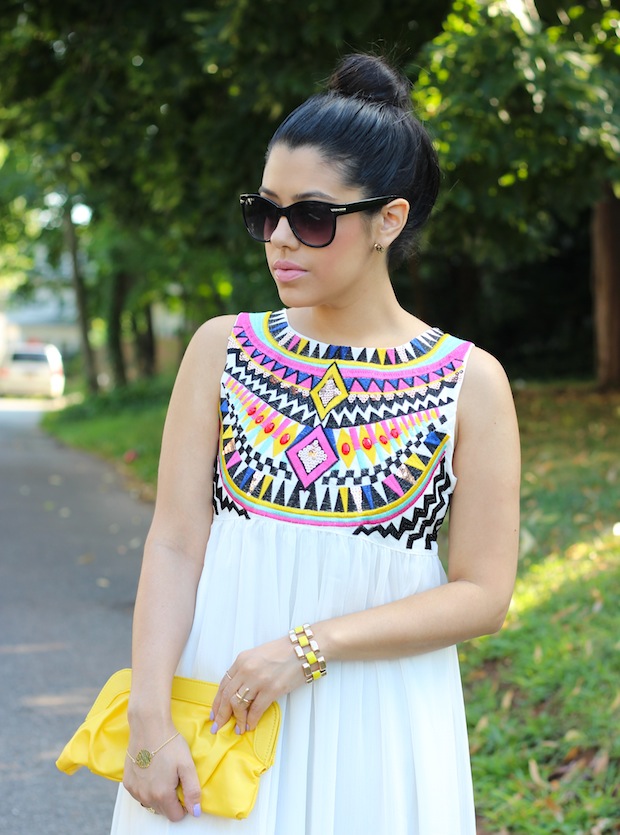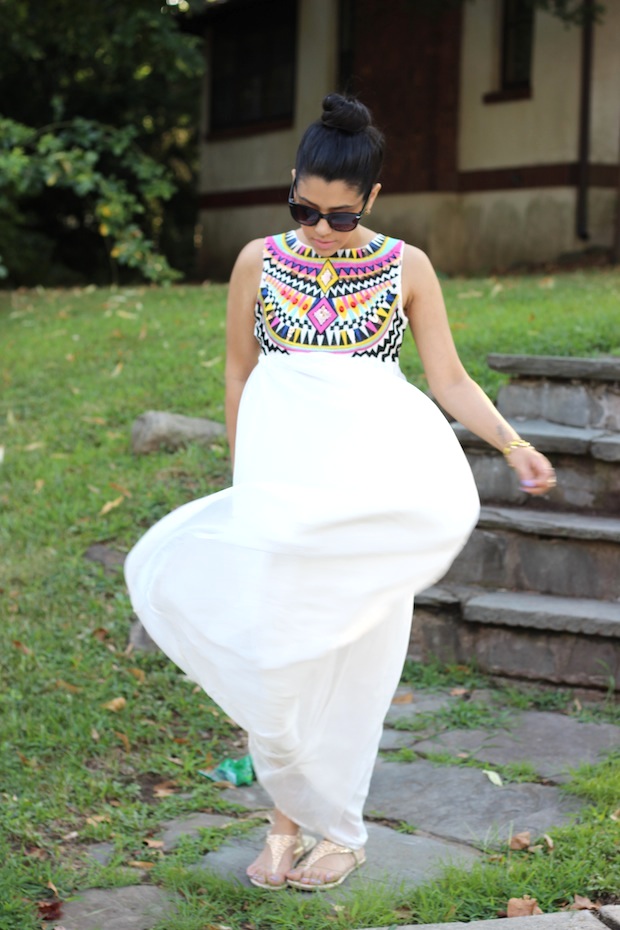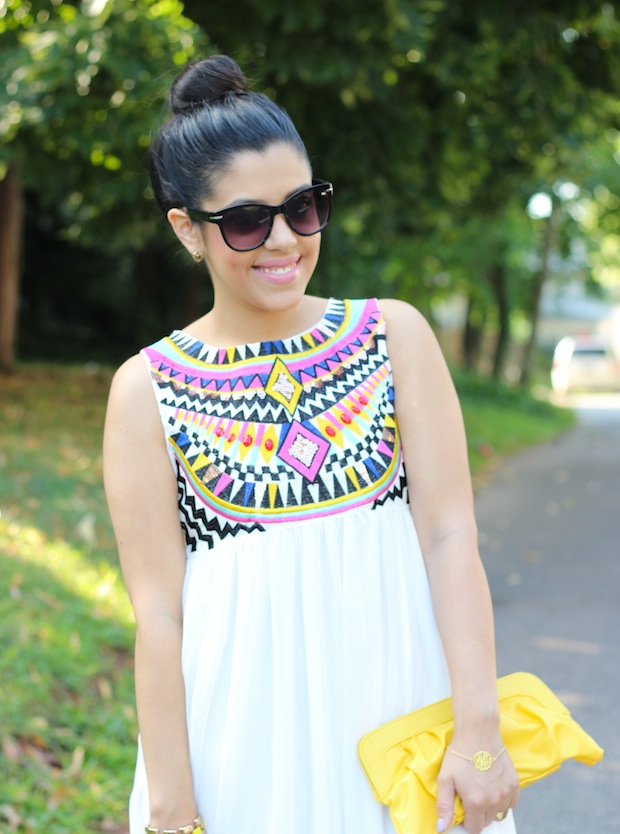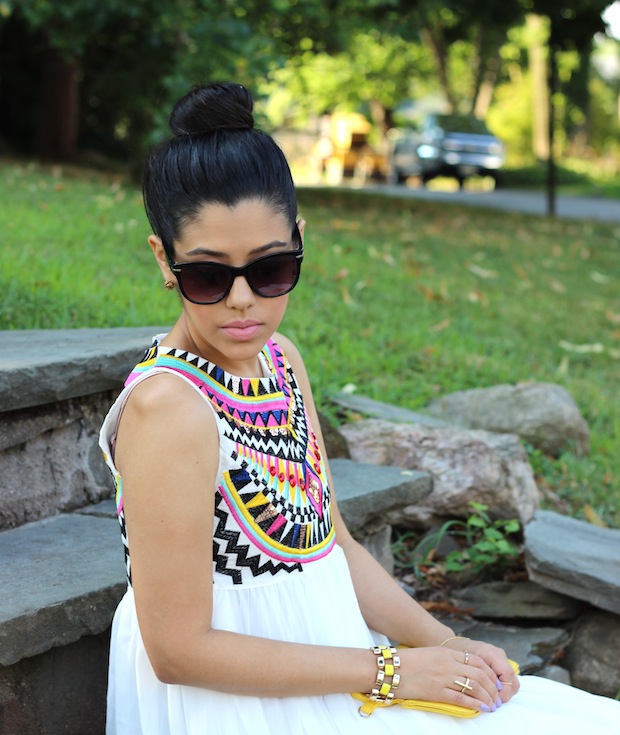 Bag: My Mom's Closet :)/ Lipstick: Urban Decay
NATIVE
I was drawn to this dress because of the beautiful embroidery. The print is so unique and different from everything else that I have so I really wanted to try it out. I have to admit that I was a little hesitant at first because there's so much chiffon material and it's meant to be flowy not form fitting. I didn't want it to over power my body especially since I'm so short. But the length ended up being perfect so I was able to wear flat sandals and I actually had a lot of fun wearing this and taking photos. There's something so freeing about wearing pieces like this. It was breezy out so I kept trying to get the dress to twirl in the air. I don't know what it is with me and twirling haha but I got one good action shot up there.
I'm wearing another new lipstick and liner from Urban Decay's fall collection and it is almost identical to MAC Creme Cup which I wear almost every day. The main difference is that the UD one has intense pigmentation. I've only tried out two of their colors so far but I am already a huge fan.
Just a heads up though in case anyone is interested in getting this: it's one size fits all. It might be big on you but you can pin the sides from the inside like I did. Made it a much better fit!