The first day of Fall isn't for another few weeks but I'm already dressing for it.  This was a spur of the moment outfit for me, but I really like the way it turned out and hope that you do too.  Nothing that I have on today is new, so I hope this is a good example of how you can style new looks with old pieces.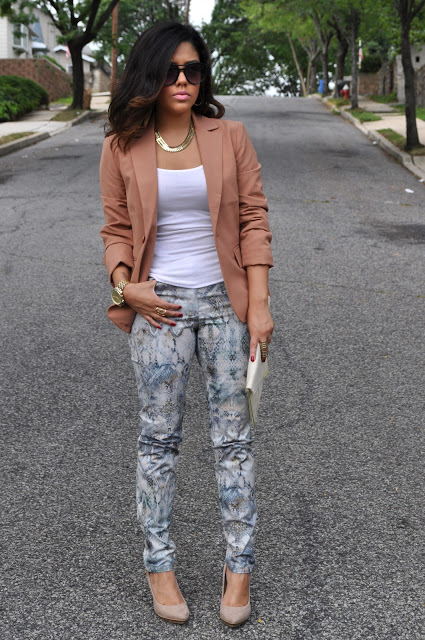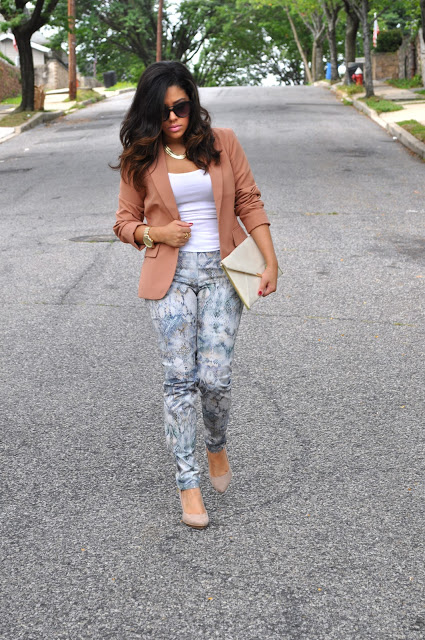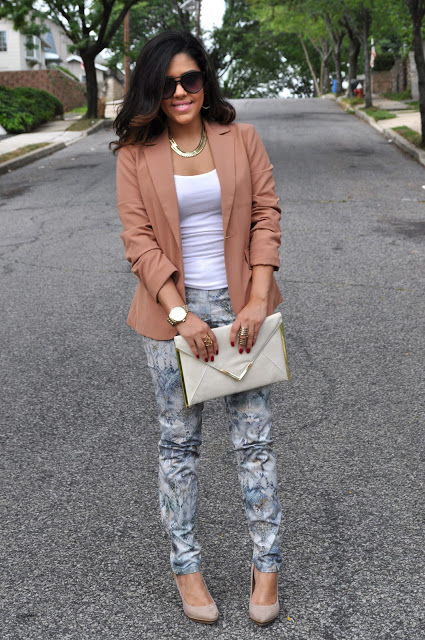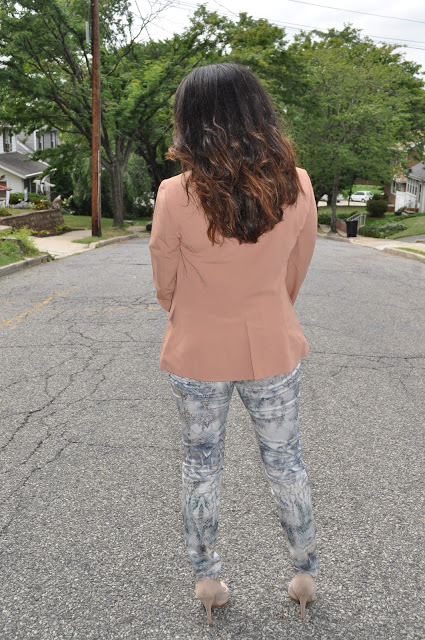 Blazer: Forever21
Tank: Target
Pants: Zara
Shoes: Zara
Clutch: Asos
One of the best things to do when the seasons change is to go through your closet and see what pieces you already have that can still work.  I love transitional pieces and things that can be worn all year round. These staple items are worth spending a little more money on because you will get so much use out of them.  A huge staple in my wardrobe are blazers, but you probably already know this 🙂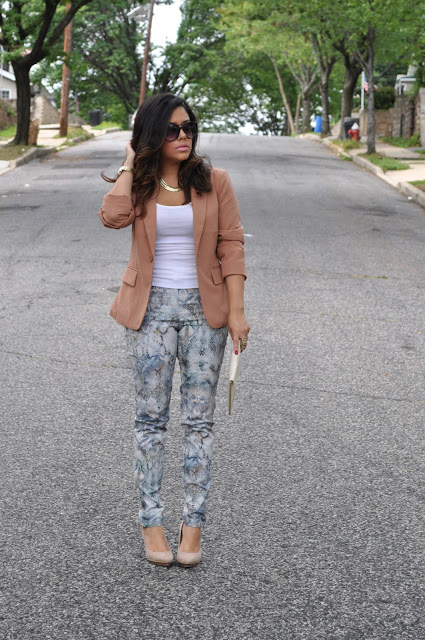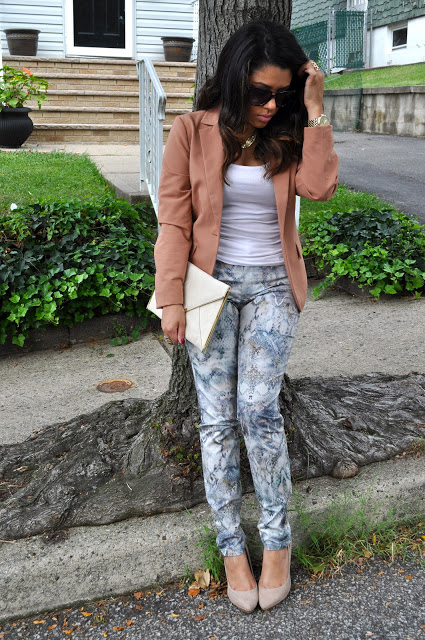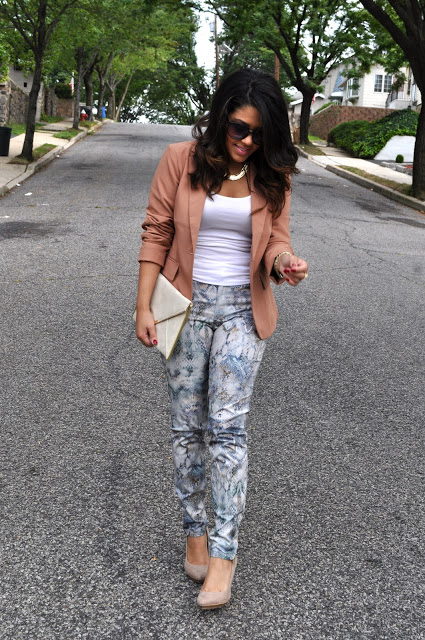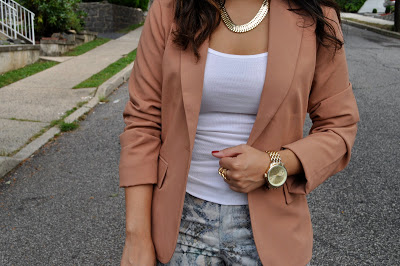 Prints are still going to be trending this Fall.  I wore these pants once before and this time wanted to switch it up by pairing it with a blazer.  And the whole "no white after labor day?"..  BLAH!  Winter whites are going to be HUGE this upcoming fall & winter seasons.  Who likes to follow the rules anyway?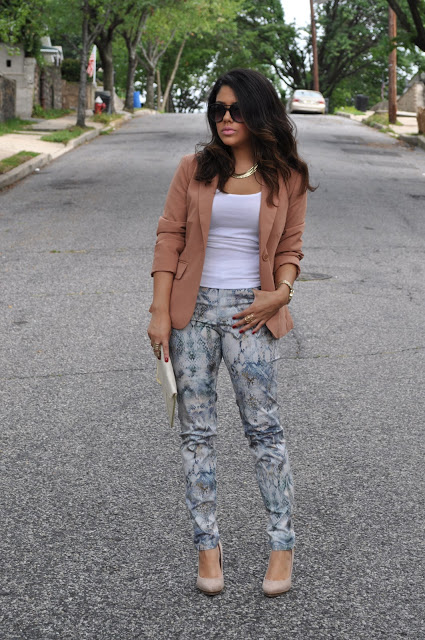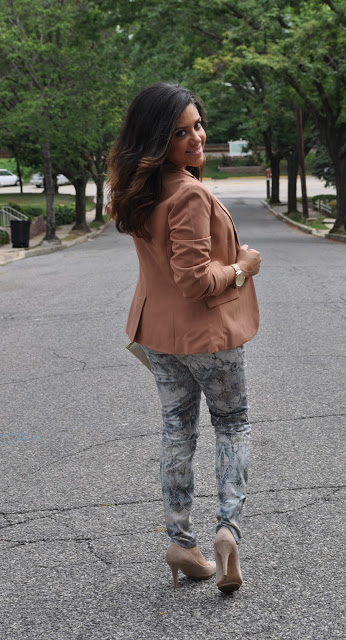 In a few days it's Fashion Night Out which I am definitely trying to attend.  Fashion Week in NY is always so exciting.  I can't wait for the blogger meet and greet this weekend too!
Happy Tuesday Dolls!
<3