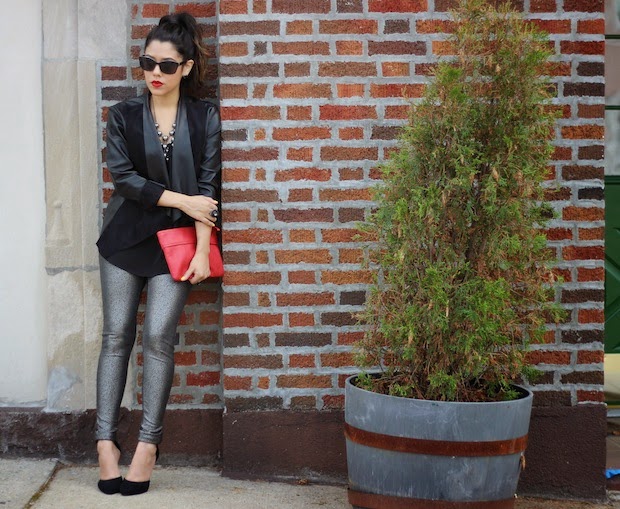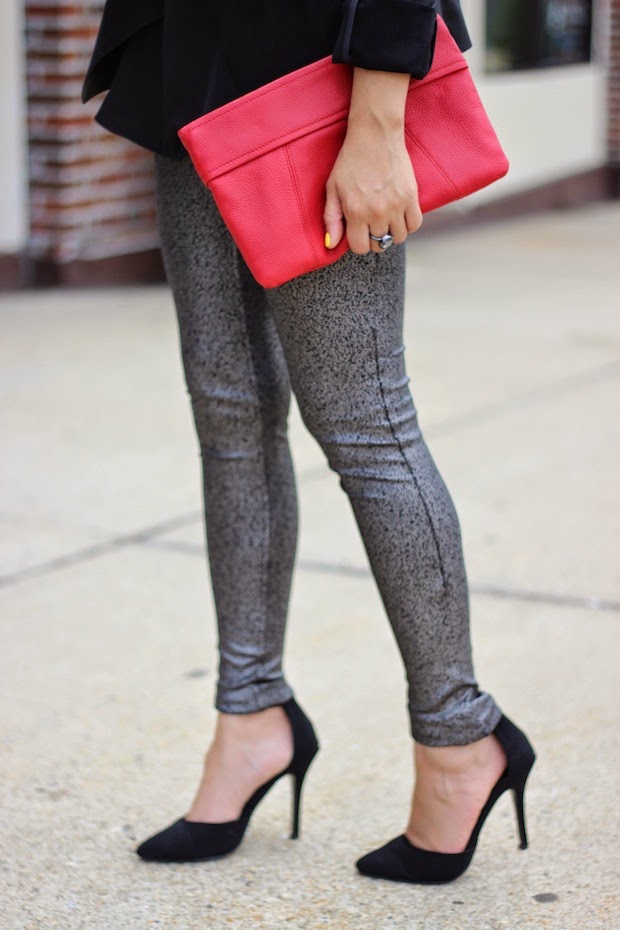 HUE Metallic Gravel Leggings
This is my third & final look with HUE for their fall campaign and it's all about prints! It's no surprise that I love printed bottoms. In fact, they have become a staple piece in my wardrobe. They are one of the first things that I gravitate towards when shopping or putting a look together because they truly can transform an entire outfit. These metallic gravel leggings are most definitely a statement piece! The print is a bit more subtle which balances out well with the metallic color. Metallics are another big trend this fall season and I love them. Since the leggings pop out so much, I wanted to keep the rest of the look fairly neutral with a black faux leather/suede jacket and pumps. I added a touch of red with my lips and clutch to bring another element to the look as well. When it comes to styling printed bottoms, start off with solid neutral pieces up top to balance out the look. Once you feel comfortable doing that, you can always experiment with more if need be. Don't be afraid to go bold!
Stay tuned for a fun announcement coming soon with HUE! And in the meantime, make sure to check out their Facebook Tab for more details on the fall campaign. 🙂
Happiest of Mondays!
* Disclosure: This post has been sponsored by HUE. All opinions expressed are my own and this has not been edited by any third parties.