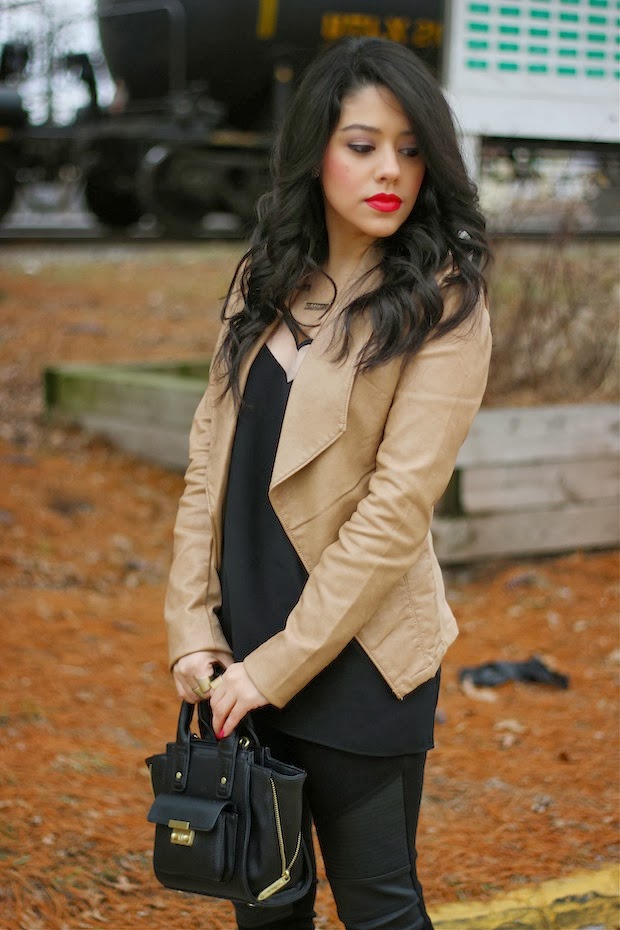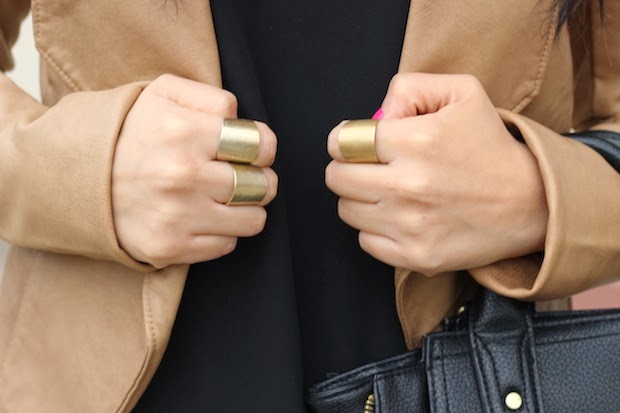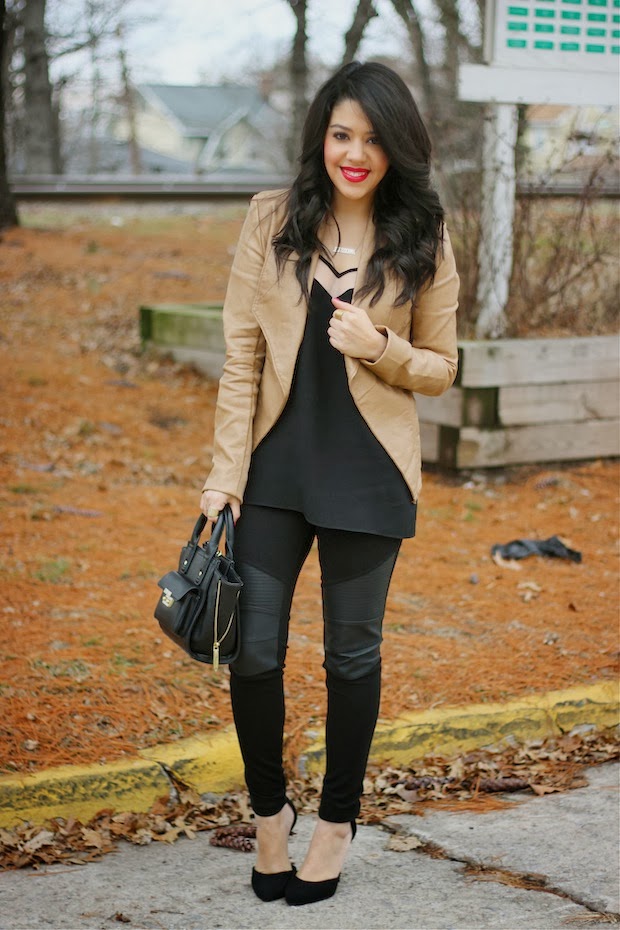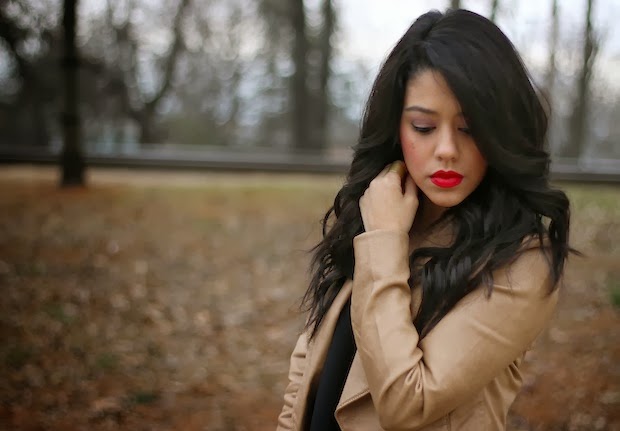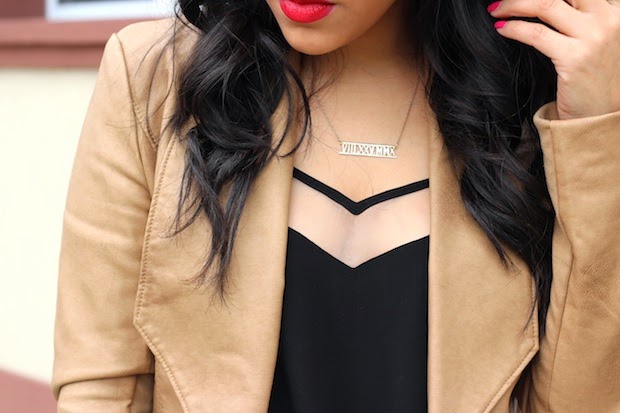 Bag: Phillip Lim x Target/ Rings:
Wren & Glory
c/o
I've got a little faux leather on faux leather action going on today. I wore this out to dinner last week and it ended up being a spur of the moment outfit. I've worn both these leggings and blazer before and I seriously love them both, especially together! I pretty much based the whole look around this silk cami. It's loose fitted (perfect for going to dinner) and has a really cool nude accent which inspired me to wear this blazer. A cami like this one is definitely classic and a great staple piece to have in your wardrobe as it can be paired with so many things. I will definitely be getting a lot of use out of this one. I really like the black and tan combo and have another look with the same colors coming to the blog next.
I had dinner at Stanton Social in NYC (LES) and highly suggest going there if you have never been and live in the area. It was my first time and the food was amazing! Make sure to get the french onion soup dumplings… to die for!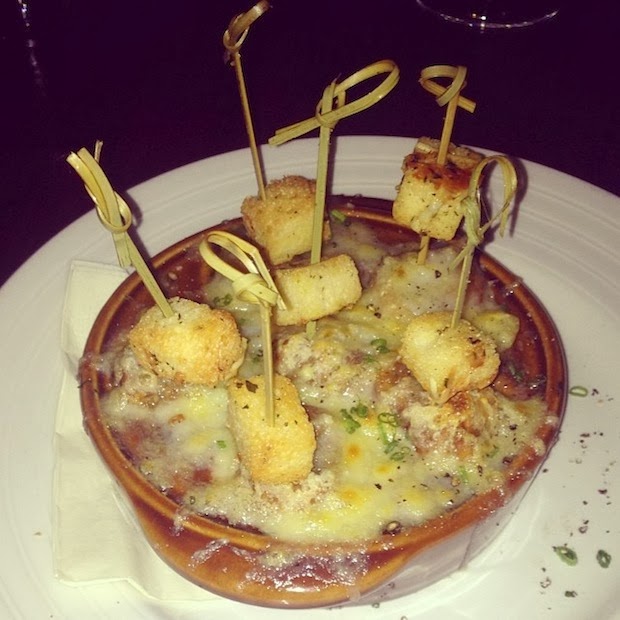 Just when I was getting used to the high 40s and low 50s, we got hit with snow again today. It's supposed to get really bad out.
Stay safe and warm my loves!