I've mentioned how I also blog for
Fearless Fashionista
, so every once in awhile I want to share some of those posts with all of you on here. If you live in New Jersey, I blog for four of the shopping centers: Paramus Park, Willowbrook, Woodbridge and Bridgewater. So basically any of the fashion and beauty topics that I cover will be focused on items that you can get from specific stores in those four malls. Every Tuesday and Thursday there is a new post covering a new topic 🙂
Today's post is all about adding a pop of color to your LBD! I created a few different collages with different examples of how you can do this using the same dress.
Here's a little excerpt from the post: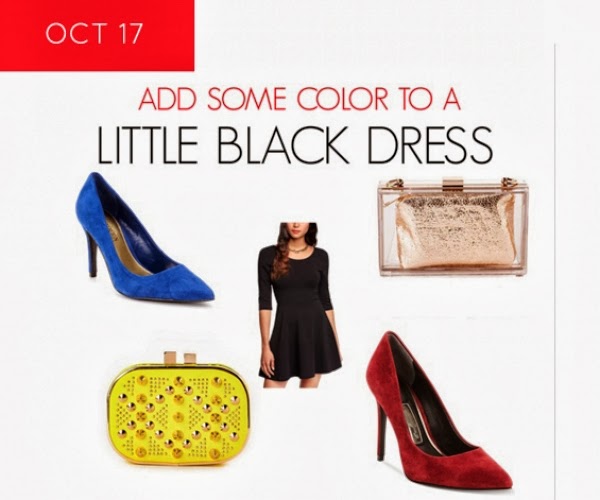 Oh the LBD, how I love thee! It's a must-have piece that every woman needs hanging in her closet. It's classic and works for almost every occasion. There's a plethora of different styles to choose from so you're sure to find one that suits your personal taste. One of my favorite things to do when wearing a little black dress is incorporating a pop of color. There are so many ways that this can be done. You can even add more than one color if you wish.
Thanks for checking it out!
XO