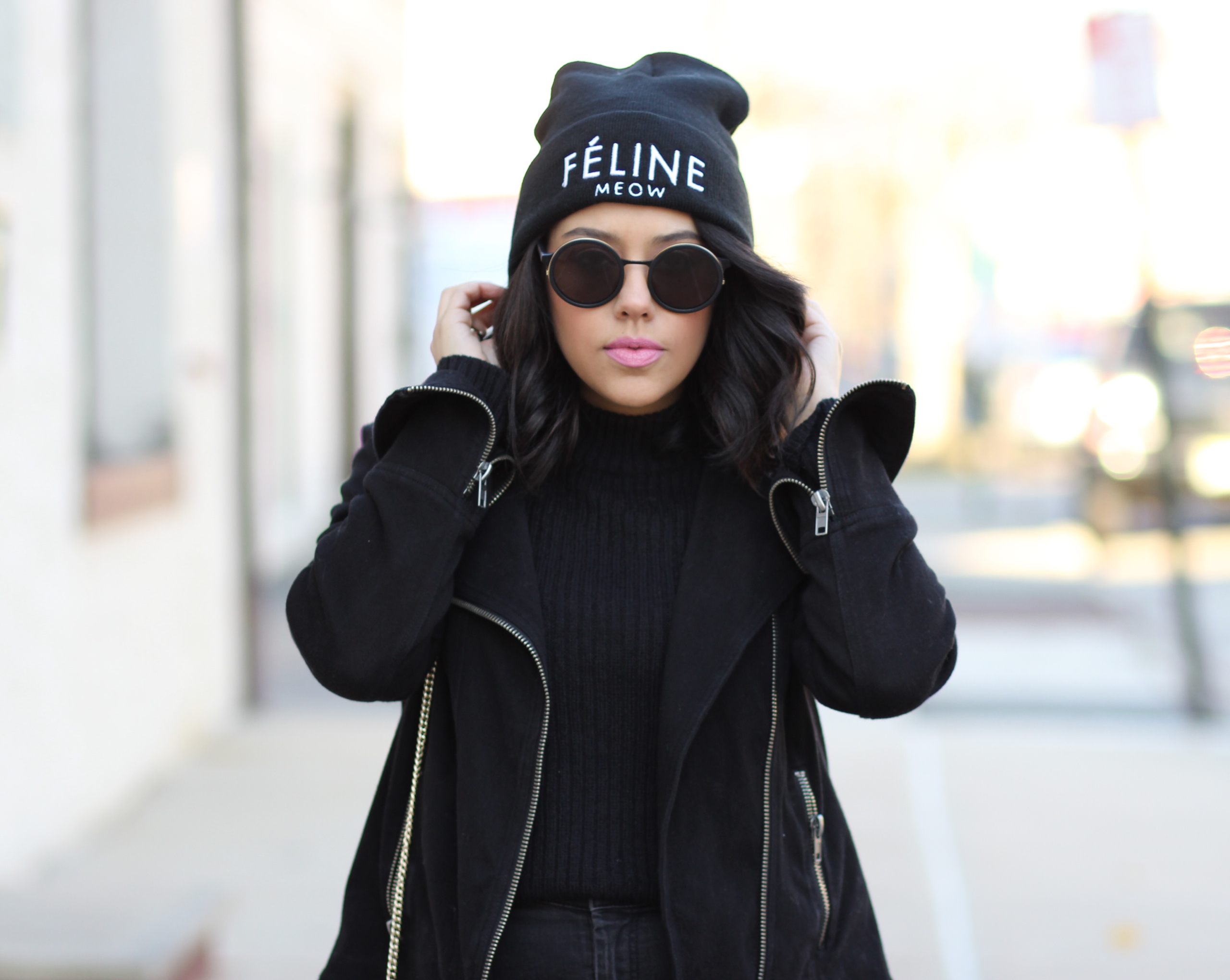 I probably should have worn this on Black Friday. 😉 Initially I just wanted to take a fun
photo wearing this FÉLINE beanie, but once I got dressed I ended up loving this casual and edgy look!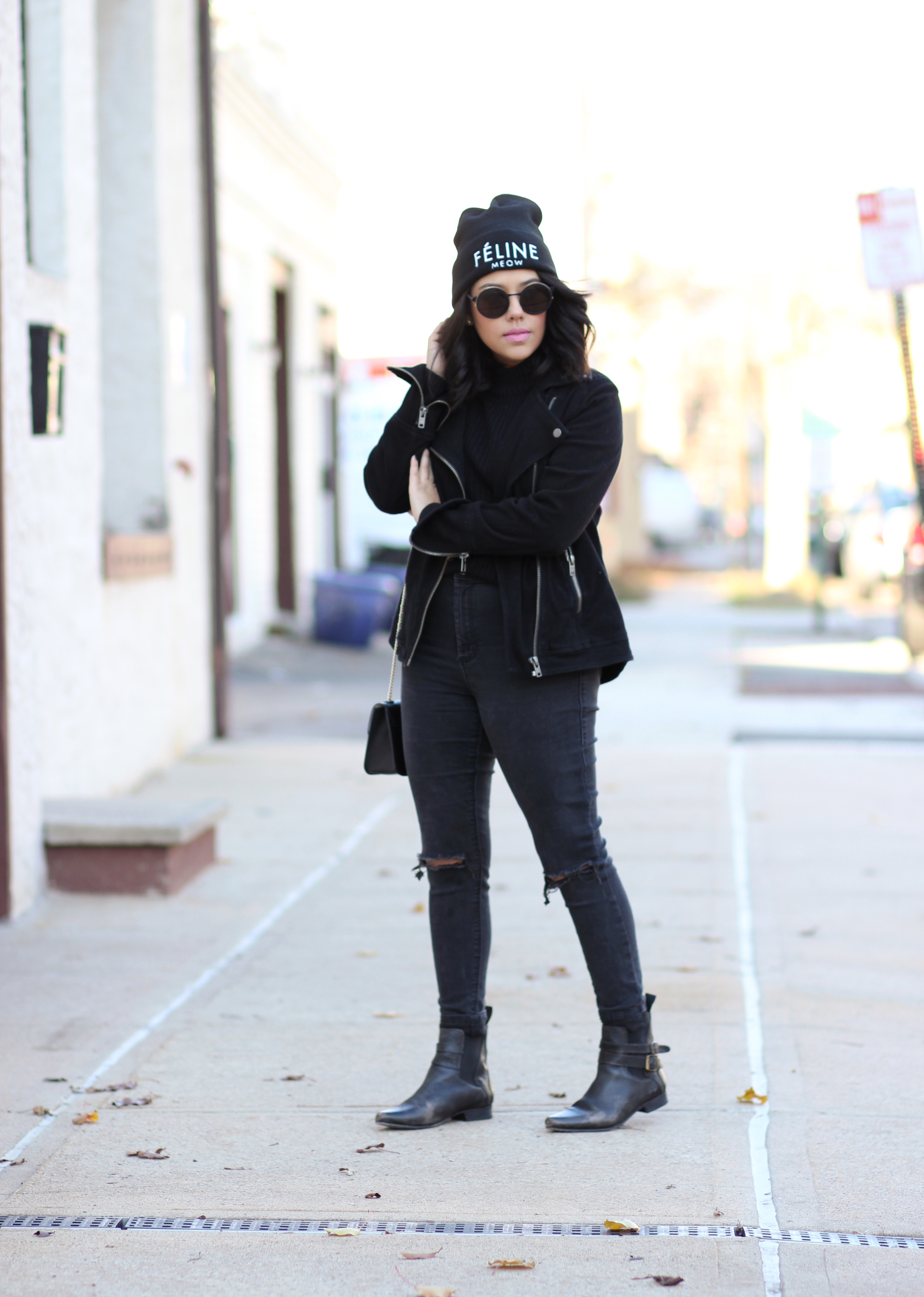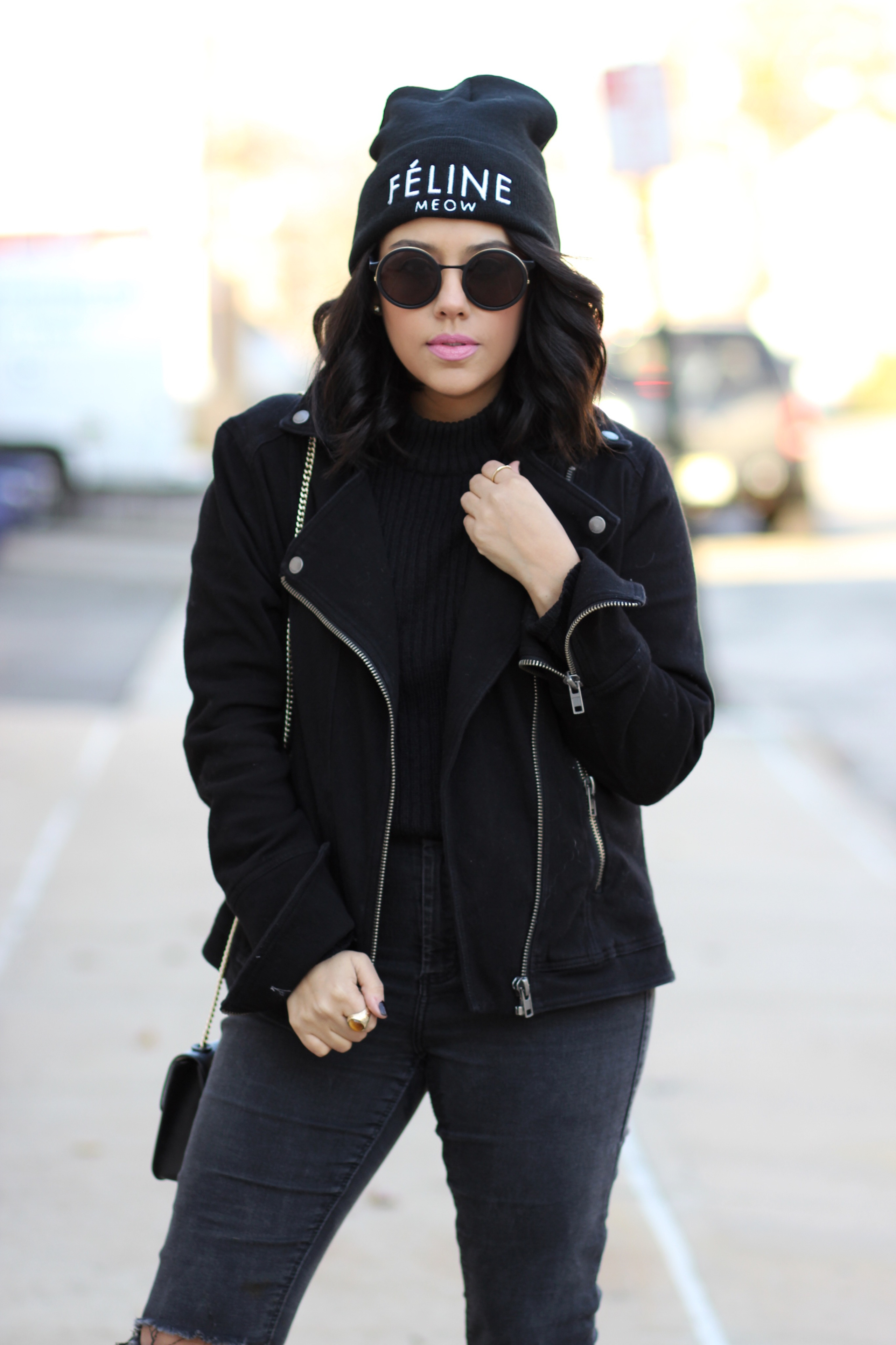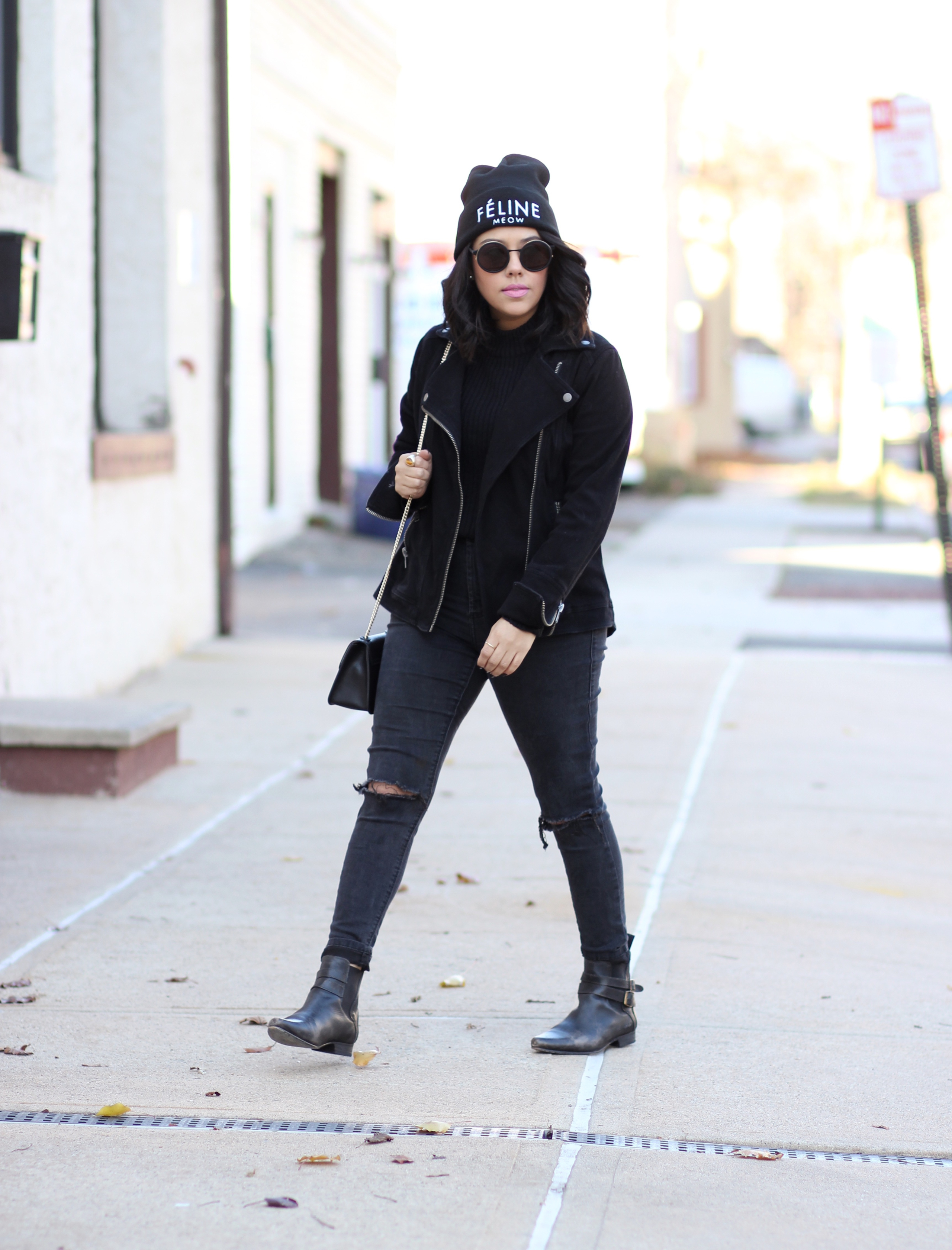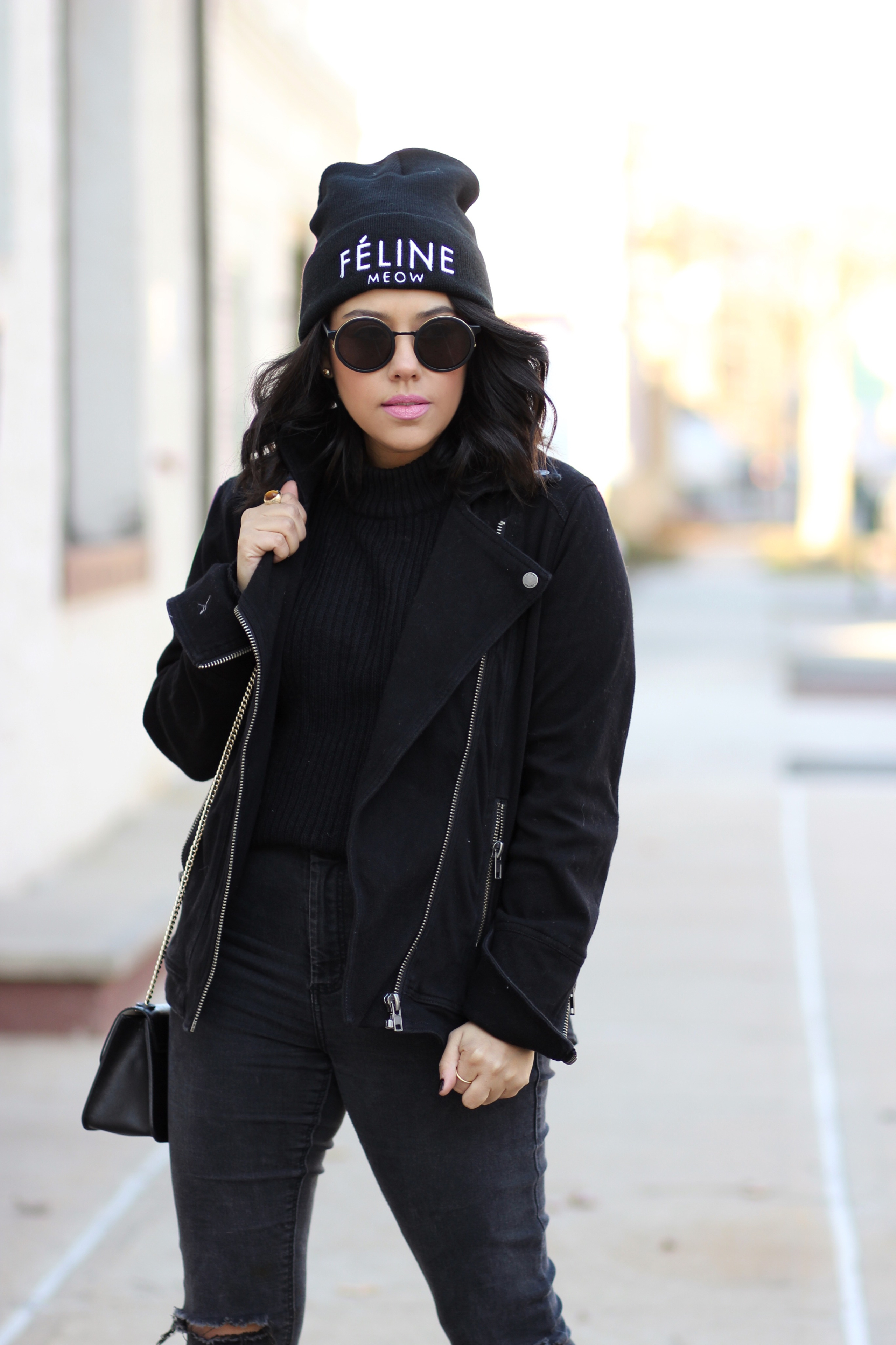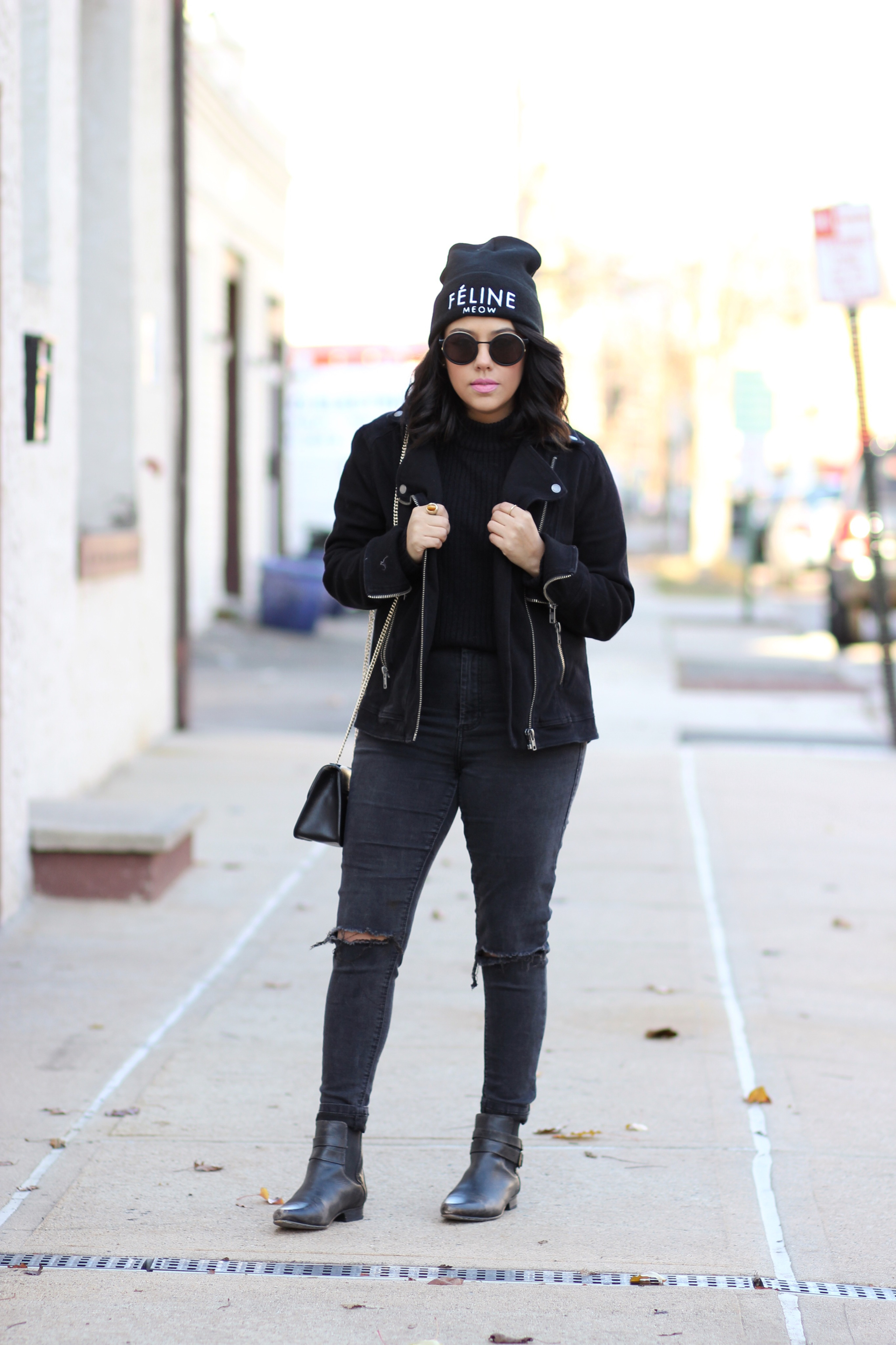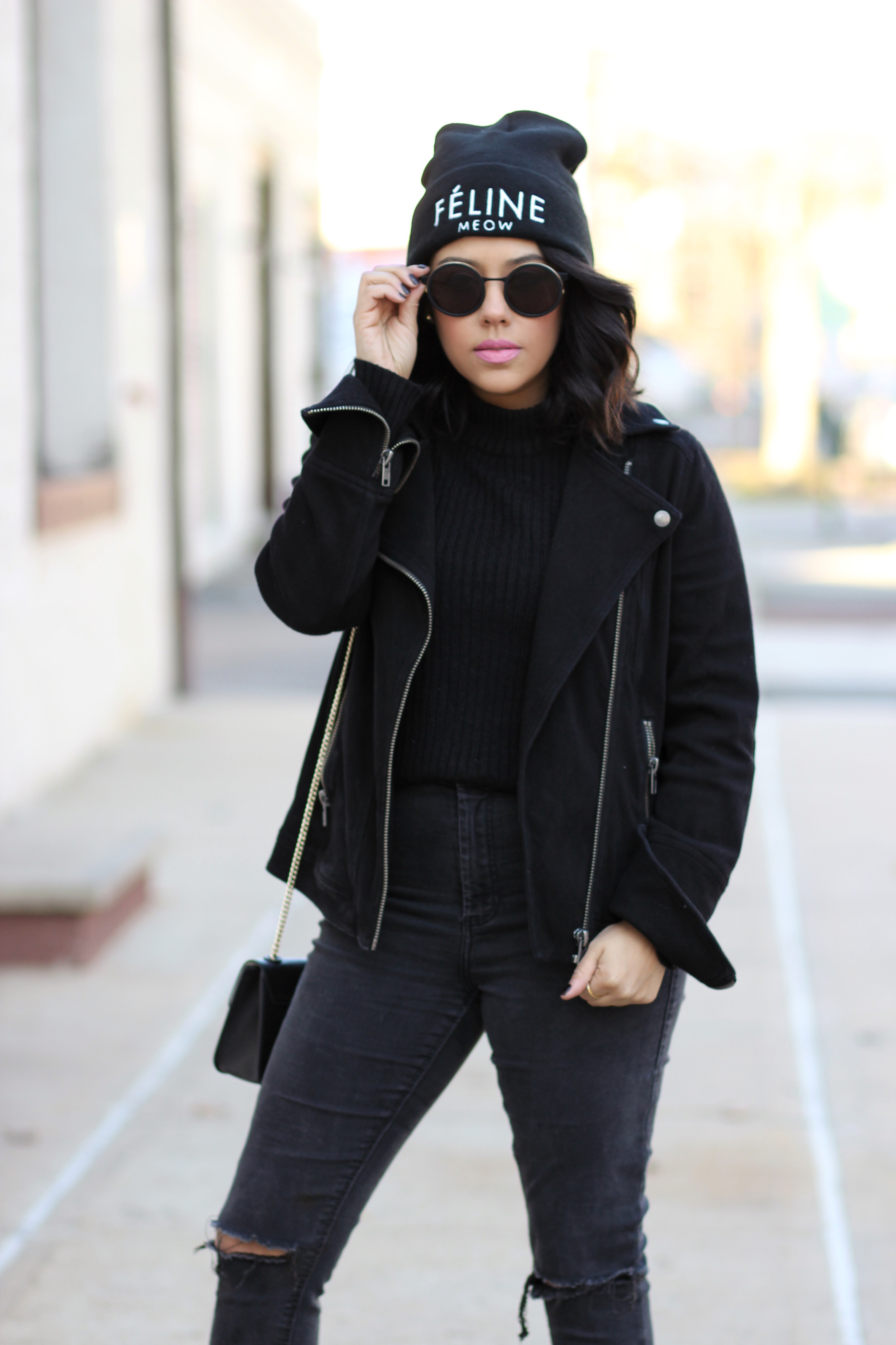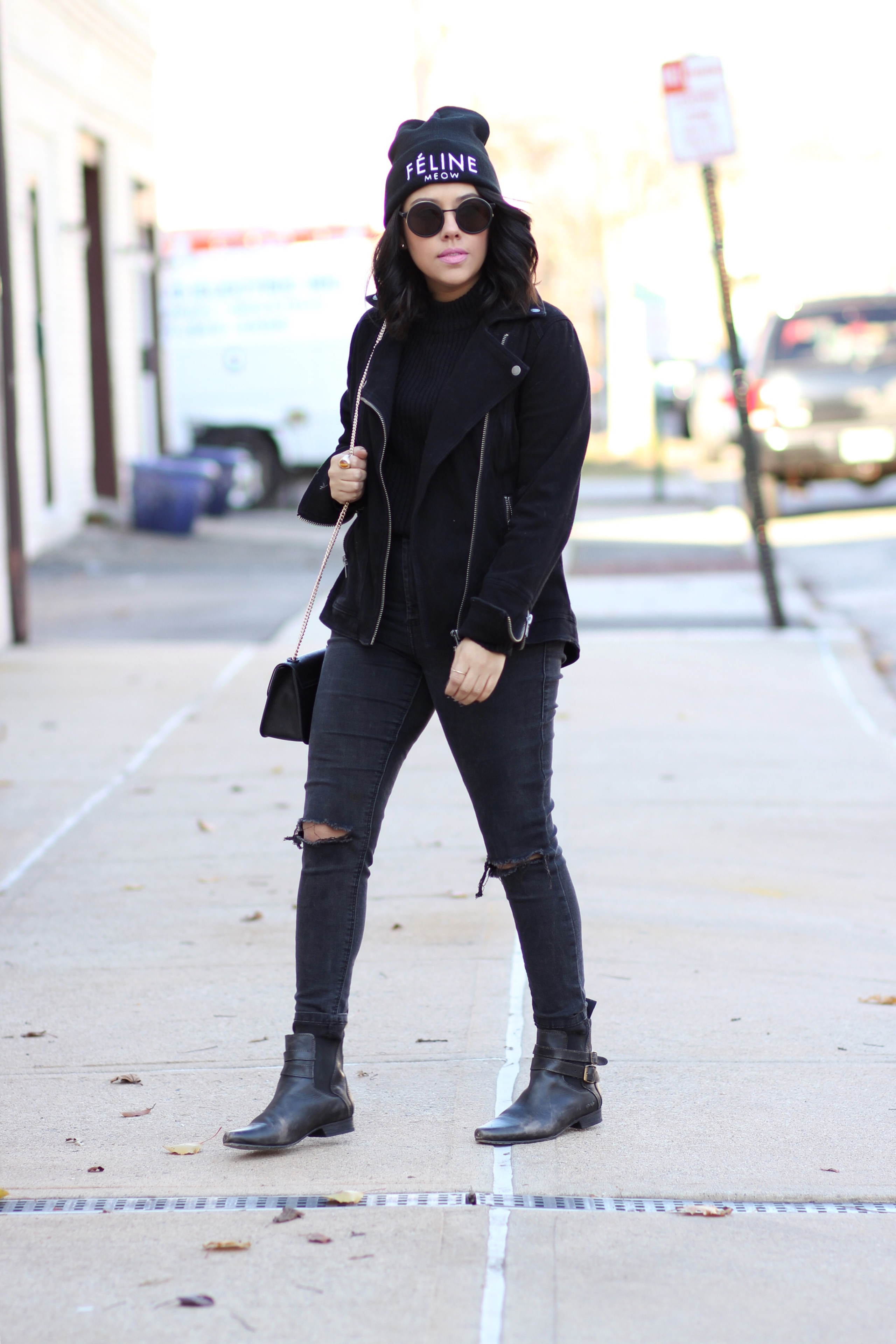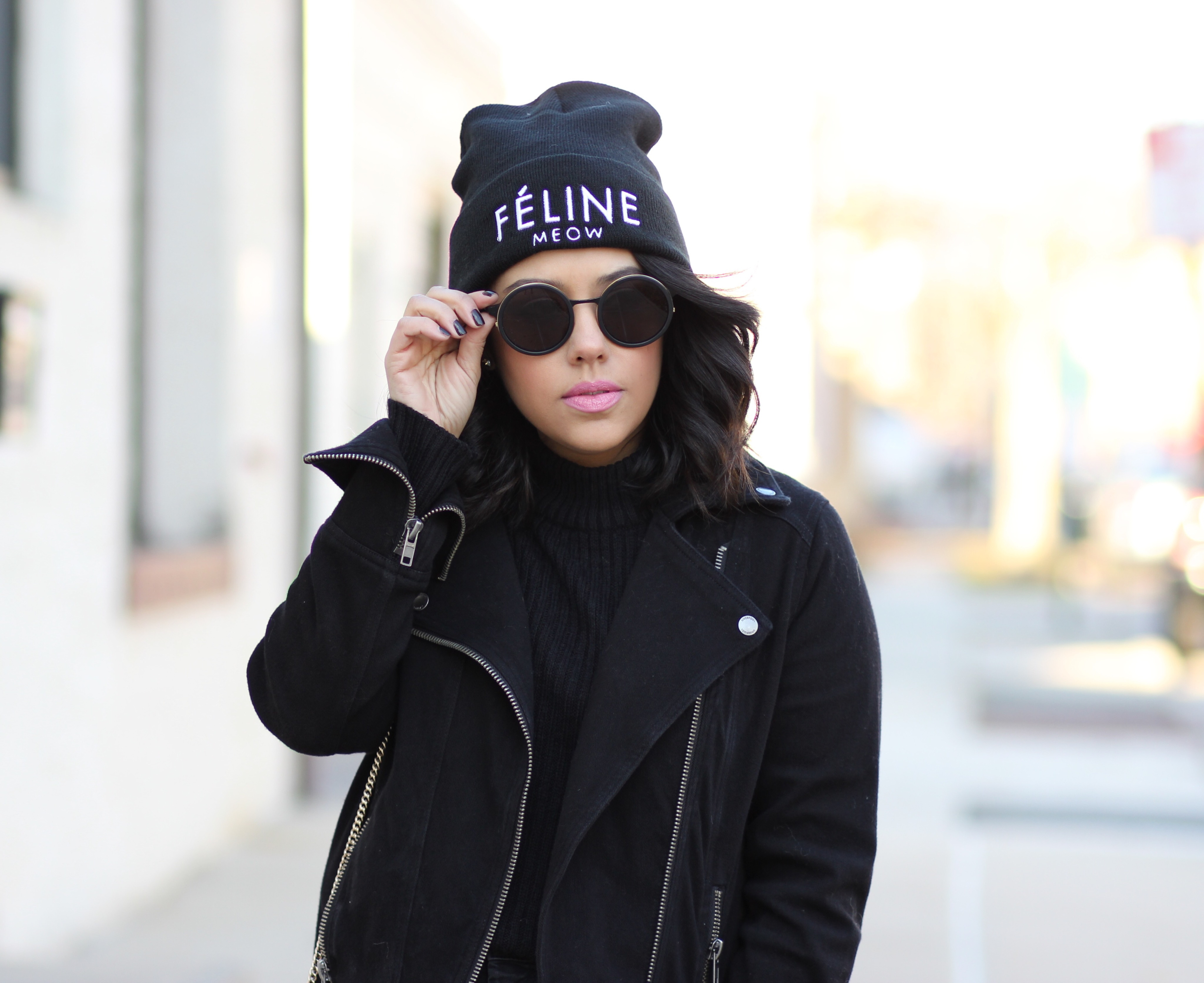 What I'm Wearing 
Jacket: Liverpool [similar] | Sweater: H&M | Jeans: TopShop
Booties: BEDSTU [LOVE these] | Beanie: Brian Lichtenberg [similar] | Bag: Mezzanotte 
Hey December, we meet again! Fall is officially coming to a close and it's time to embrace the winter season, whether we want to or not. Beanies are one of my favorite cold weather accessories.  They're so casual and chill, but you can still create a chic look when wearing them. I got this one as a surprise gift several months back from L'Oreal to promote their new Féline liner and mascara (two current beauty favorites) and they included this fun beanie! MEOW. I was waiting for the temps to cool down a bit before styling it and I've got a feeling it will be a go-to piece for me this upcoming season. I need to stock up on other styles and fun colors  too. Are you a fan of beanies?
This look came together very spur of the moment. As I mentioned in the beginning of this post, I was not planning to make this a full outfit shoot.  I just wanted to throw on something comfortable for the remainder of the day and ended up loving the end result. I have to admit I felt pretty badass in this. [insert emoji wearing sunglasses]  I think all black looks have a way of giving me that feeling. I've worn these knee ripped jeans more times than I can count. This cotton moto jacket has become a new current staple in my wardrobe as well as this cozy black knit. These booties are perfect for walking around during the day and they instantly became one of my favorite pairs ever since I got them several months ago.  I plan to take them with me on any upcoming travels.
In other news, Ive got a few new ideas that I have been playing around with and I hope to be able to bring them to life very soon! Once again, if there's anything in particular you would like to see more of, please let me know. Have a fab day beauties!
-Get The Look-