It's a gorgeous Friday!  I have some amazing news to share with you all that I will be posting on here this weekend.  If you follow me on instagram then you already know what it is 🙂 I just wanted to do a separate post for it so that will be coming soon!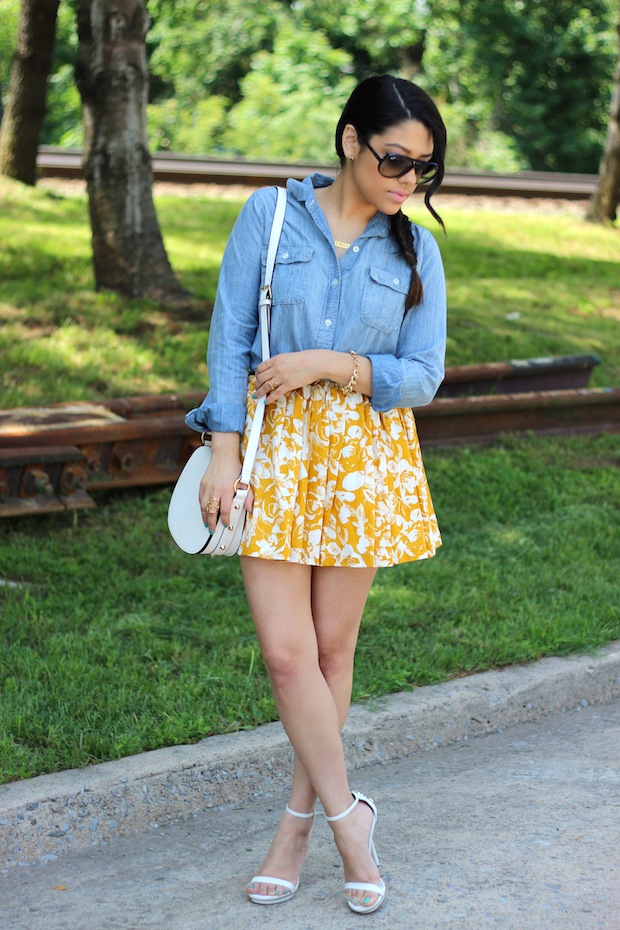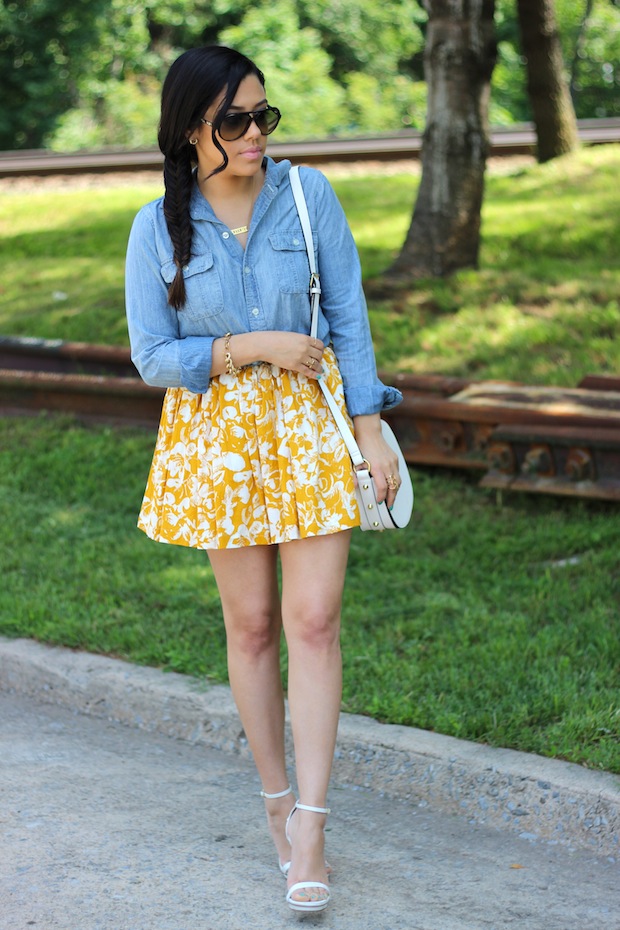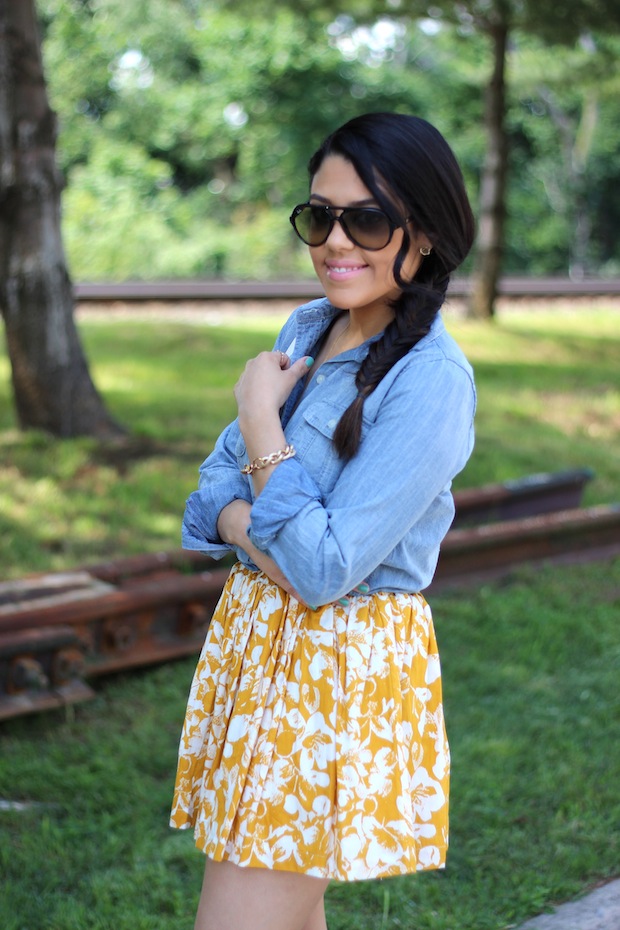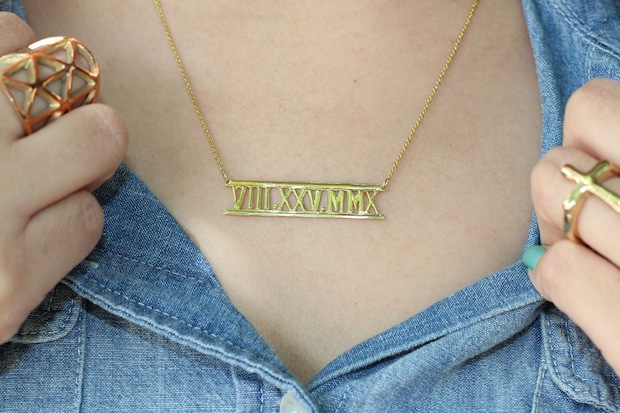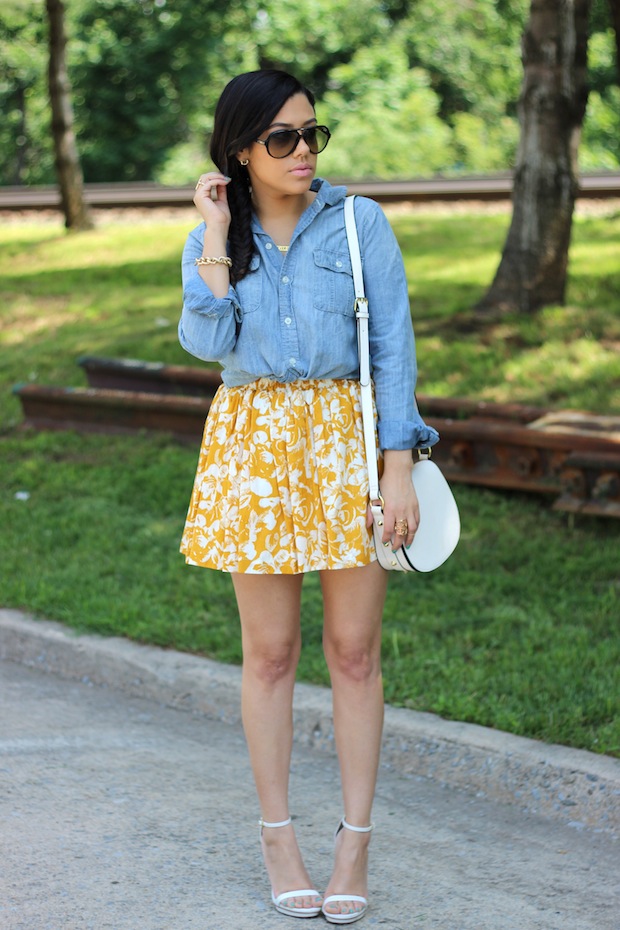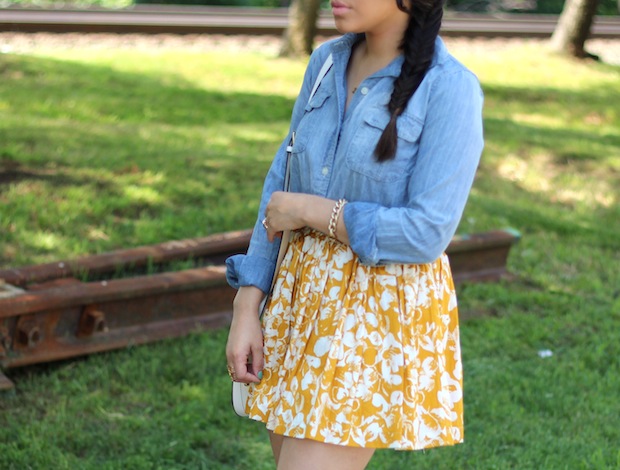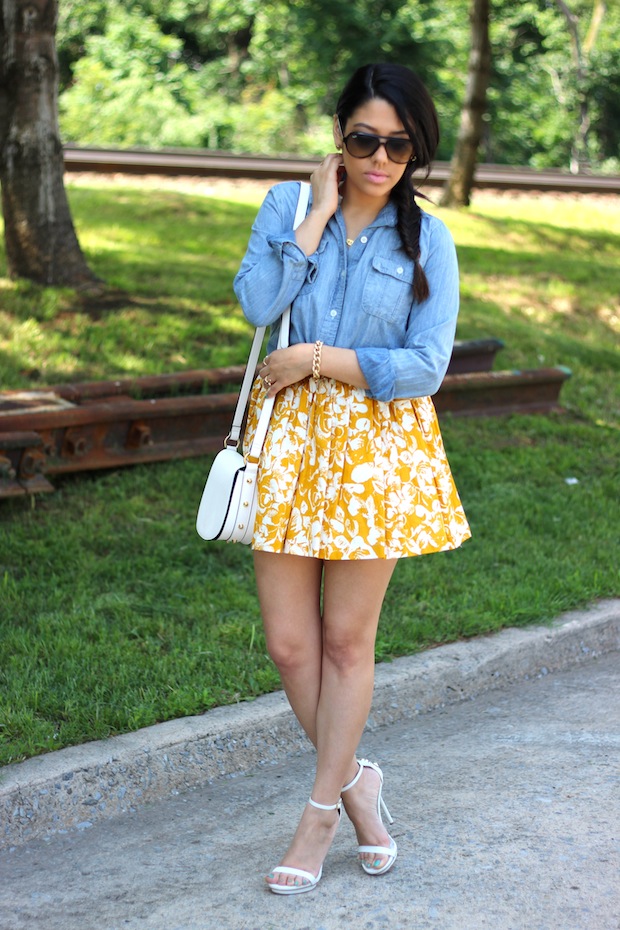 Bag: H&M/ Sunglasses: Ray-Ban/ Necklace: C/O
Love Always 
I always talk about reworking older pieces in new ways which is exactly what I did today.  Awhile back I did a post on 3 different ways to style a denim/chambray top and this is another example.  It acts as a neutral so it could be paired with so many things.  I wore it with floral pants before so this time I decided to do it with a floral skirt.  I tied it at the waist then tucked it under. I got this skirt back in 2010.  I remember wearing it on my first trip to LA and I don't think I've worn it since.  I'm so happy that I have held on to it.  I've been wearing these shoes a lot lately in my recent posts because they're my only white ones so I hope you don't mind!  🙂
With Father's Day coming up, it's been somewhat of an emotional week for me.  Stephanie from
Love Always
made me this very special necklace with my father's death date in roman numerals.  It literally came in today and I could not wait to wear it.  I am completely in love with it and will definitely be wearing this piece every single day! Thank you SO much Stephanie!
Have an amazing weekend loves!
<3