One of the many things that I love about Autumn is the beautiful scenery that the fallen leaves create. Even though this isn't exactly a field, it kind of reminds me of one. It is definitely starting to get colder over here which means I'll be shooting in lots of layers and jackets soon, so I am trying to take advantage of the little bit of warmth we are still experiencing (and by little, I mean little) 🙁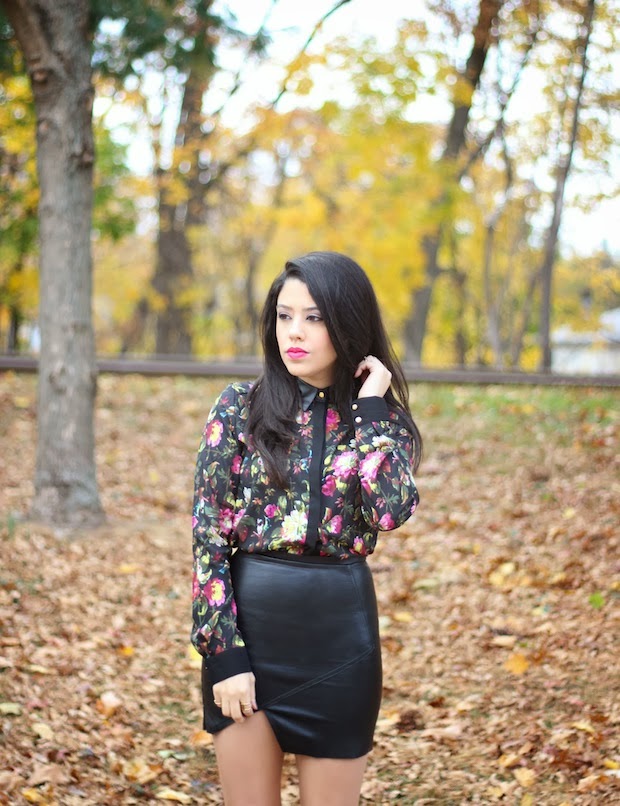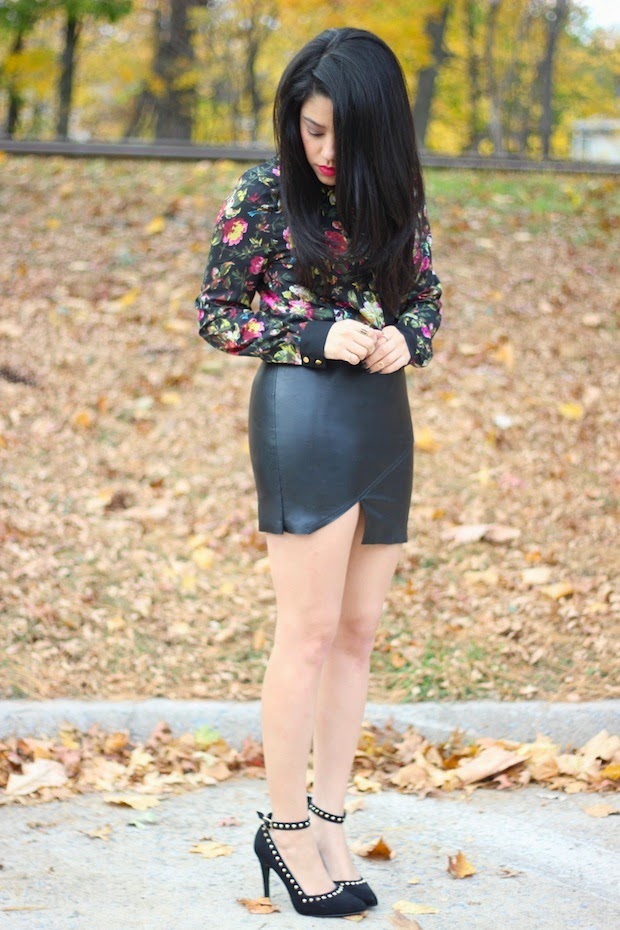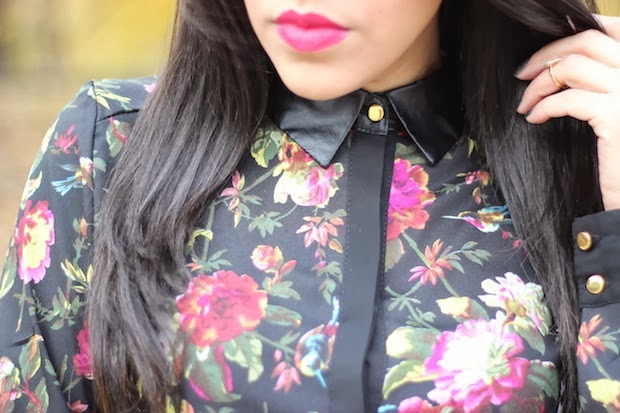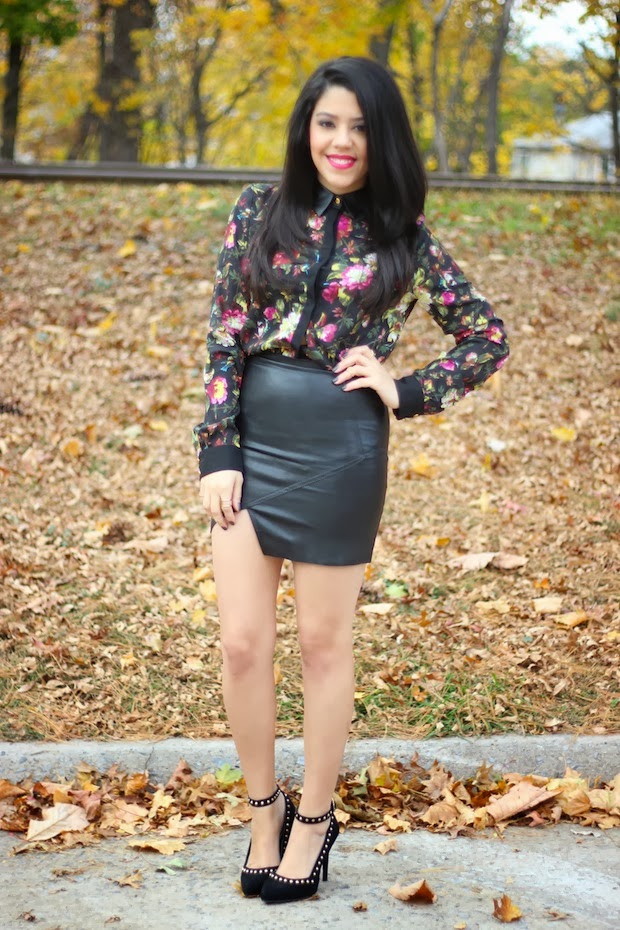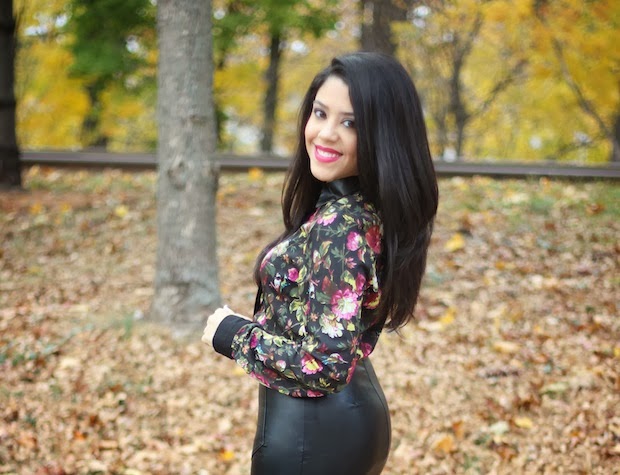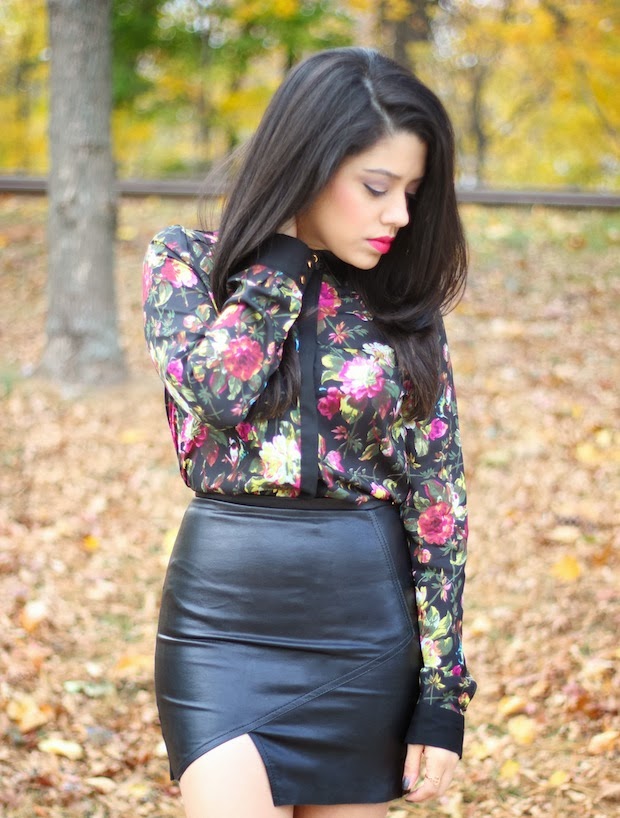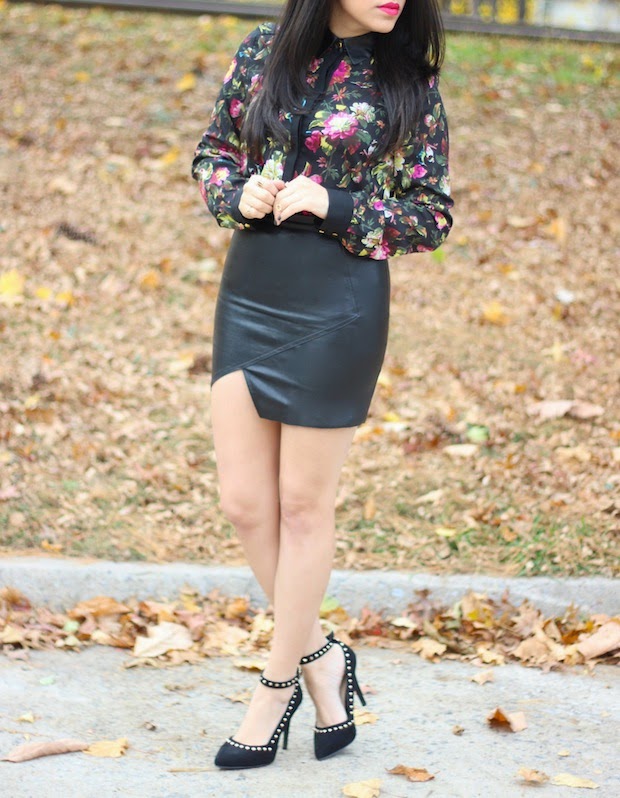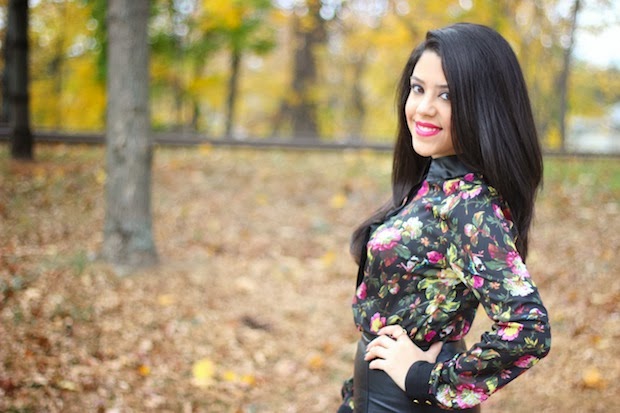 Leather again?! I just can't help it. (Insert monkey covering eyes emoji)
This is really just the beginning of my obsession this season so please bear with me! I recently got some more leather pieces that I will be wearing soon. I loved the asymmetrical cut of this skirt. It definitely adds some sex appeal to this look. When wearing something that is a little sexy, I always like to balance it out with another piece that is more sophisticated. It's a surefire way to keep it classy.
Florals will always be a love of mine no matter the time of year. This color combo is perfect for fall and I especially love the leather collar and gold button details. To kind of match with the buttons, I decided to wear my studded ankle strap pumps. I also tried out a new lipstick shade that matched with the floral print. This outfit ended up being a mix between chic & edgy, my fave!
On another note, I finally cut my hair! I was way overdue. I redid layers so my hair actually has some life again but now my ombre' is all gone 🙁 I guess it's best to keep it this way for awhile.
Check out my newest post on
Fearless Fashionista
where I talk about my top 5 color trends this season!

Have an amazing day loves!
<3