Yesterday I went to a baby shower for one of my good friends and I thought it would be the perfect opportunity to wear this outfit.  I wanted something cute and feminine but still with a little bit of edge.  I think I achieved that with this look.  Usually for baby showers I end up in a pencil skirt or something sophisticated, but it's summer time and I wanted something fun 🙂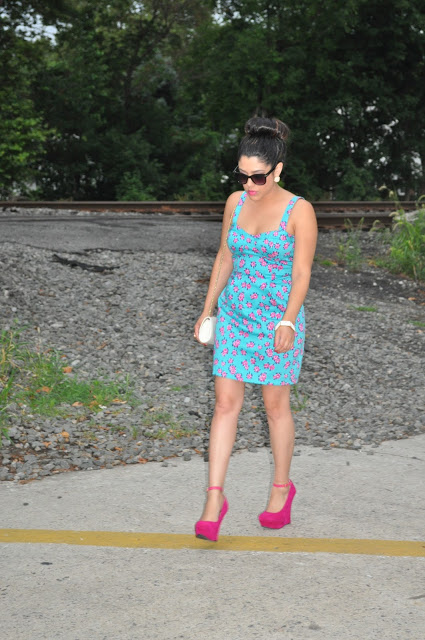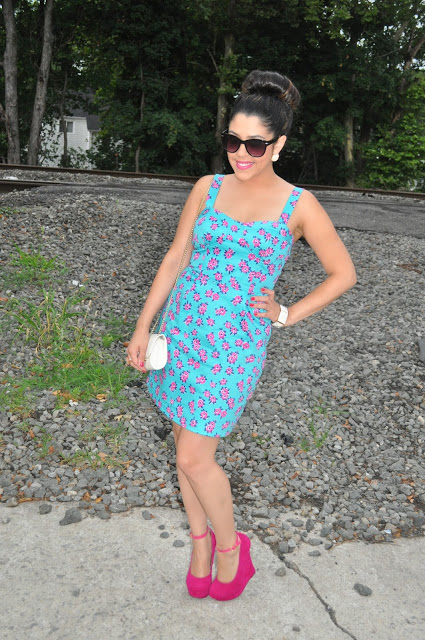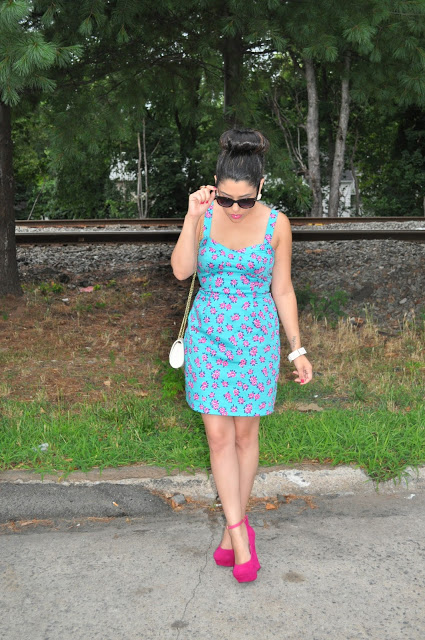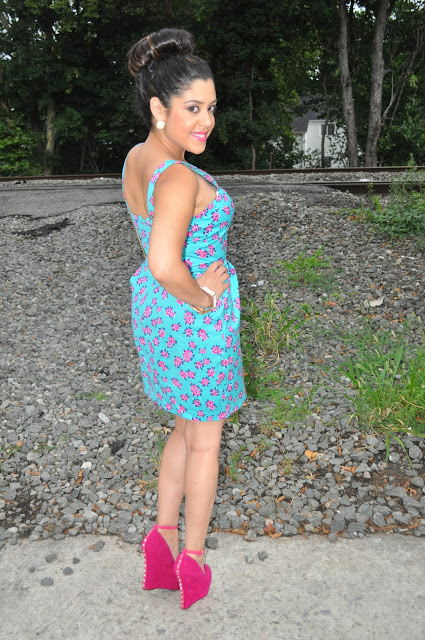 Dress: Forever21
Shoes: Forever21
Bag: H&M
Sunnies: H&M
I got this dress 2 weeks ago and I thought it was so cute for the summer.  I love the mix of blue and pink and it really makes a statement.  The top looks like a bustier too which gives it a little bit of sex appeal.  This dress would also look super cute with flat sandals.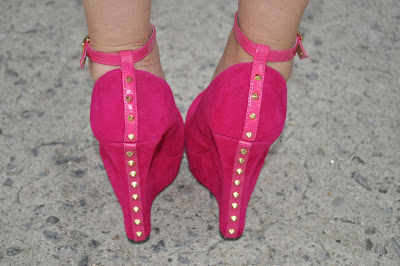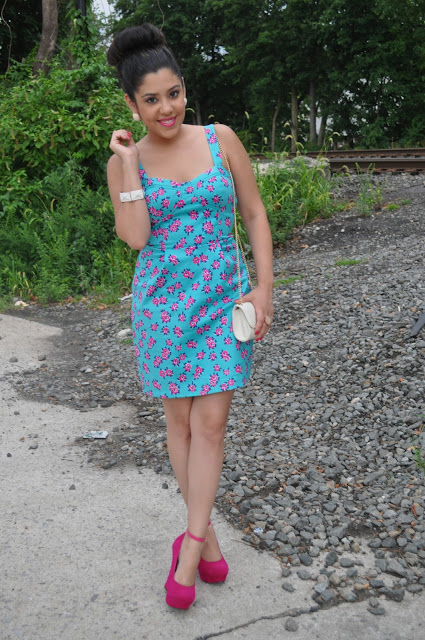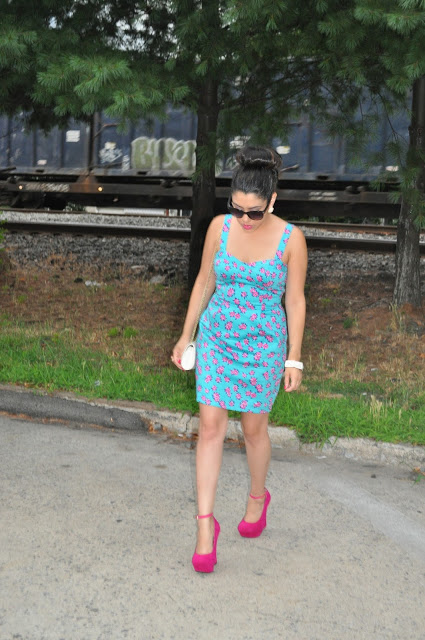 The same day I got this dress I bought these wedges too.  They're super high with gold spikes on the back.  These shoes are really something else! They're perfect to add some edge to any outfit. I don't have any other shoes like this so I knew I had to get them.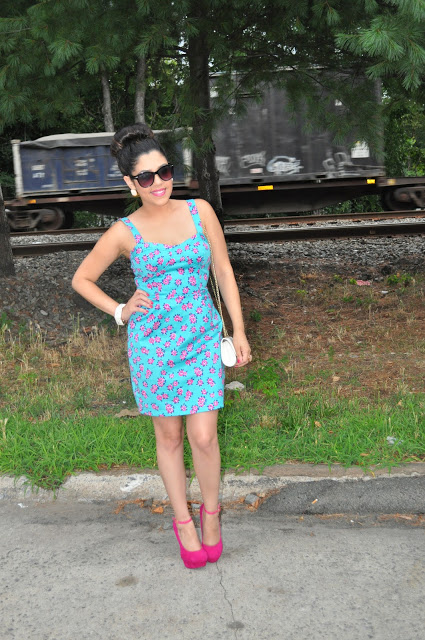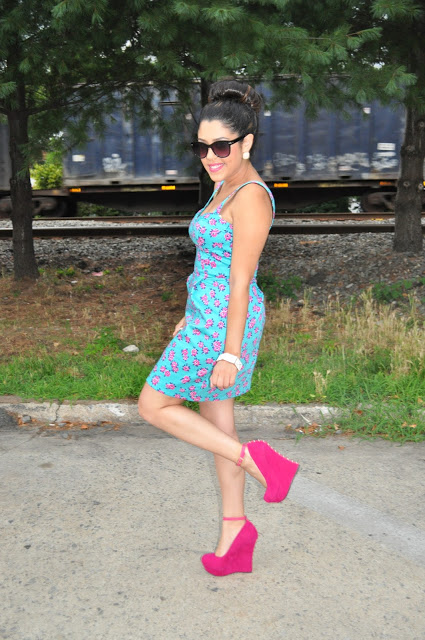 I decided to use my small shoulder bag and went light on the accessories.  My earrings are from Aldo and the bracelet is Forever21.  This bracelet has quickly become my favorite.  I've got MAC sweetie mixed with pink poodle on my lips!
With the Mommy to be!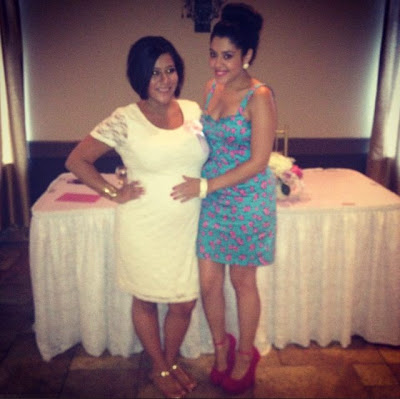 One last thing, I will be picking the winner of my PLNDR give away a little later today and will be emailing the person to let them know… Good luck and thanks so much to everyone who entered!
<3