The best way to brighten up your day and mood is by wearing brighter colors.  Today I am feeling great! The month of March has been so good to me.  It's probably been the most hectic month for me as well, but there's so many wonderful things that have been happening and I am just really appreciative.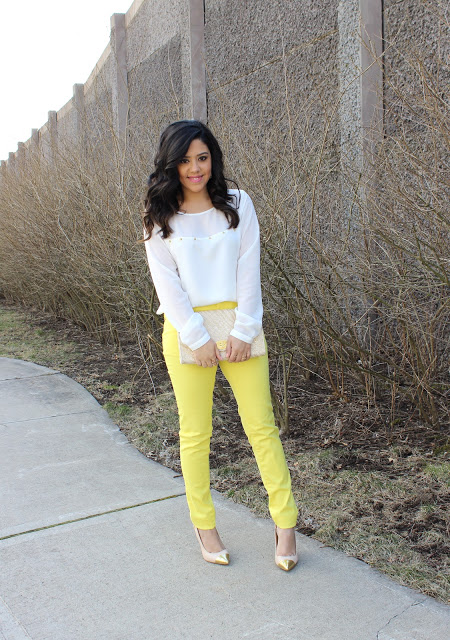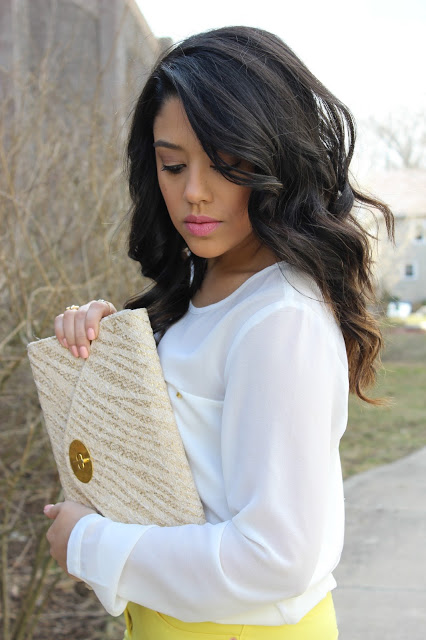 Yellow is such a fun color to wear especially during the spring and summer seasons.  I got these jeans last year and I probably won't ever part with them.  The fit is great.  I decided to pair them with this gold studded blouse that I've worn once before.  I always love the little details, especially when they're gold!  It's also a great accent for anything yellow and white. I just really love this combo!
It was windy out today so I am not sure if you can see it that well in these pics, but I brushed out my curls to get more of a fullness!  It's a great way to add some volume and get more of that wavy look.I am going to be hosting an online trunk show that I will post about tomorrow, so stay tuned! Have a great day my lovelies!
<3