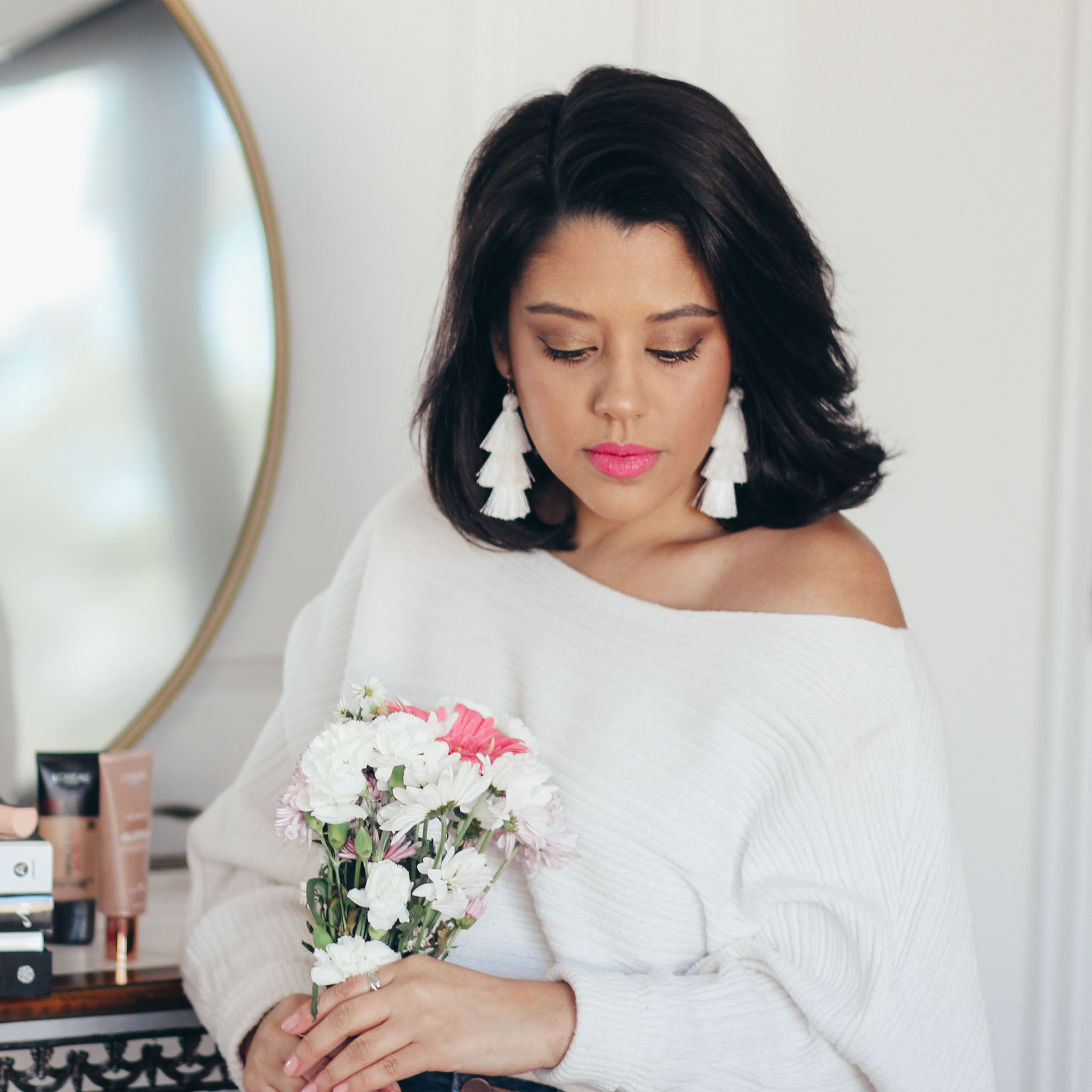 It feels good to finally be back with a new beauty post! I know, it's been quite some time since my last one. I've always been a bit hesitant to share makeup tutorials because I don't follow any specific guidelines. I sort of just do my own thing and it works for me!
I'm excited about this post because it took me out of my comfort zone and I got to try out some new products. I partnered with CVS Pharmacy to share one of my favorite makeup trends and how to get the look by only using brands from the CVS Beauty department.
Challenge Accepted!
Before I get into this tutorial, I just wanted to say that I love how CVS Pharmacy now supports a more positive self-image in women and girls by promoting more realistic beauty imagery. So while I edited the lighting on these photos, nothing else about these images were altered or retouched.
Now, let's get to it!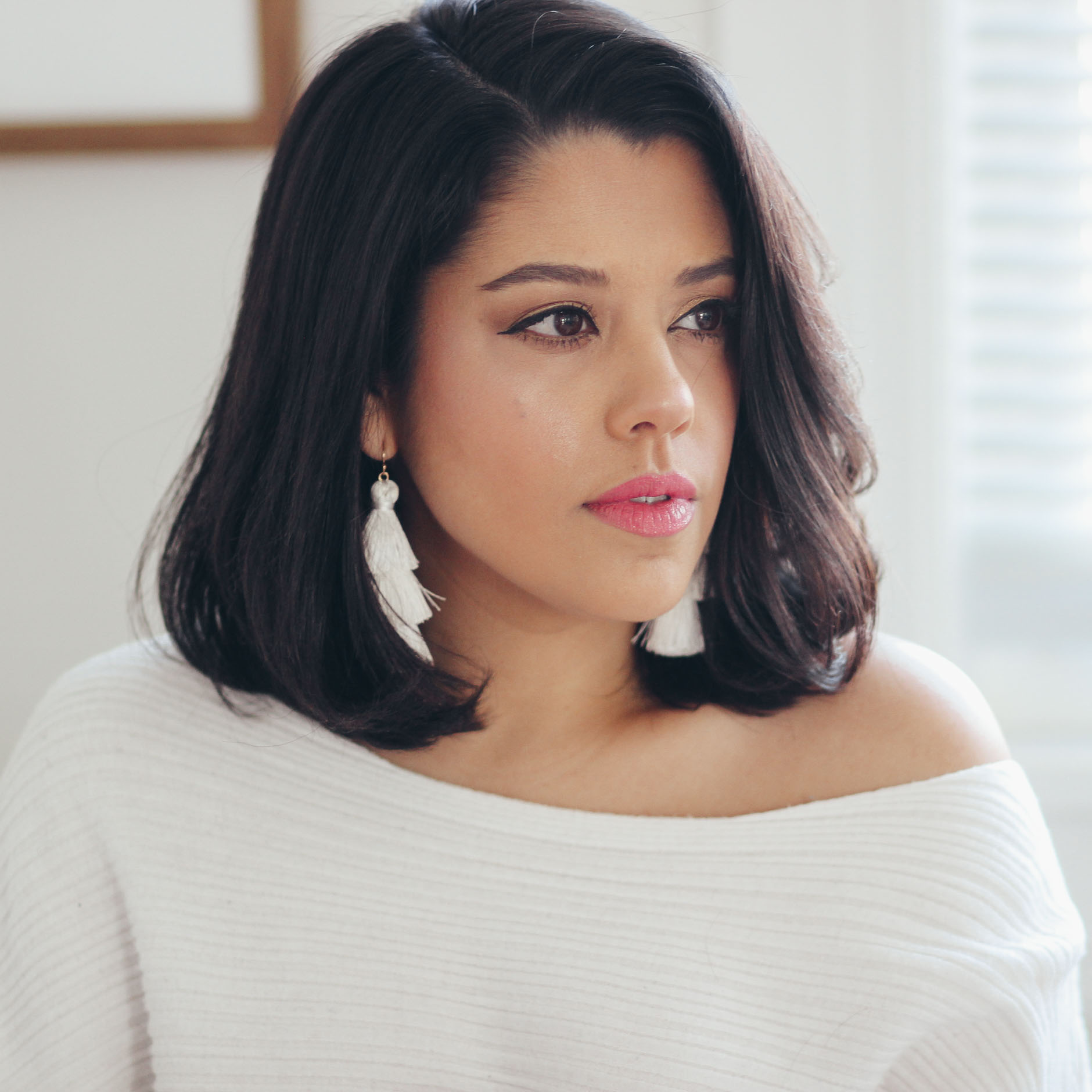 I chose to do my own take on the "Golden Glow" trend. I know that some women can feel a bit intimmidated when it comes to gold-toned makeup, so I wanted to create something that was not overdone and could work for everyday. I love looks that enhance your natural beauty and I think this one does just that!
Step One: After applying my concealer (I did it first this time), I mixed the L'Oreal True Match Lumi Glotion in shade 903 with the L'Oreal Infallible Pro-Matte Foundation in shade 106. The True Match Lumi is a natural glow enhancer that instantly hydrates for an all-over fresh-faced look. It can be used by itself after moisturizing or underneath your foundation. I decided to mix them together before applying and really loved the outcome! I purposely went with a matte foundation so that I wouldn't go overboard on the shine.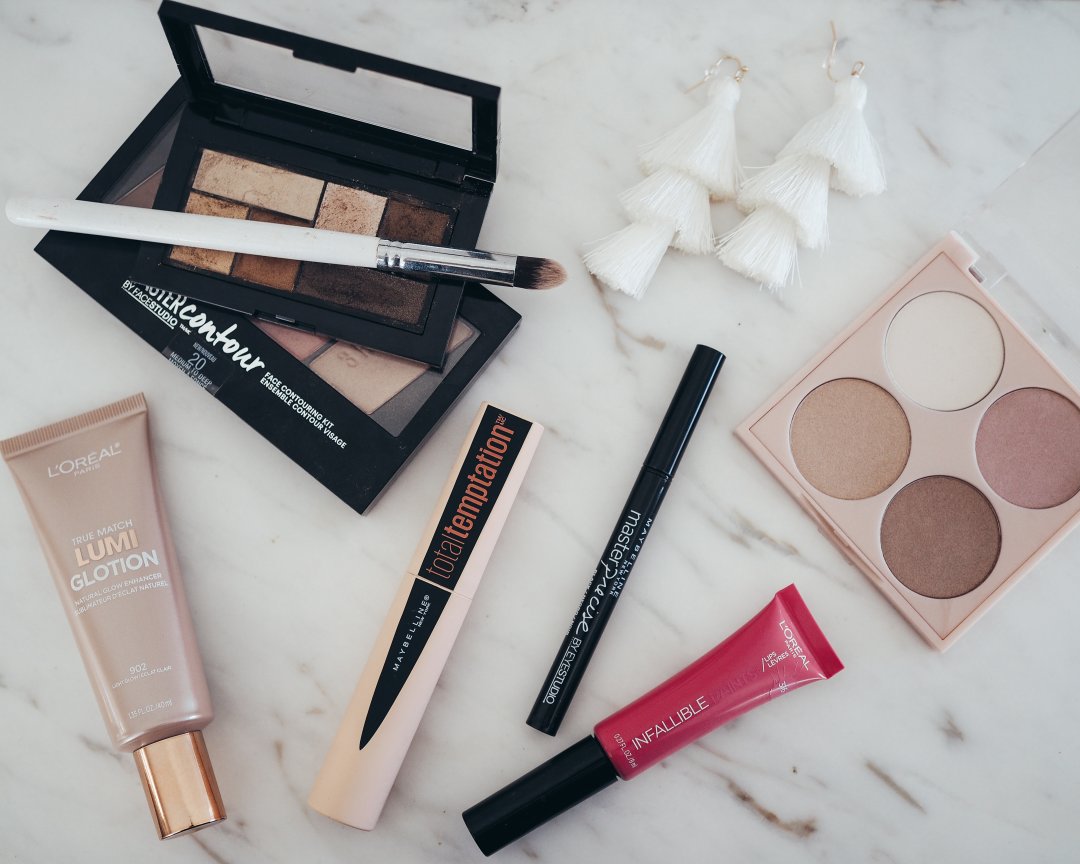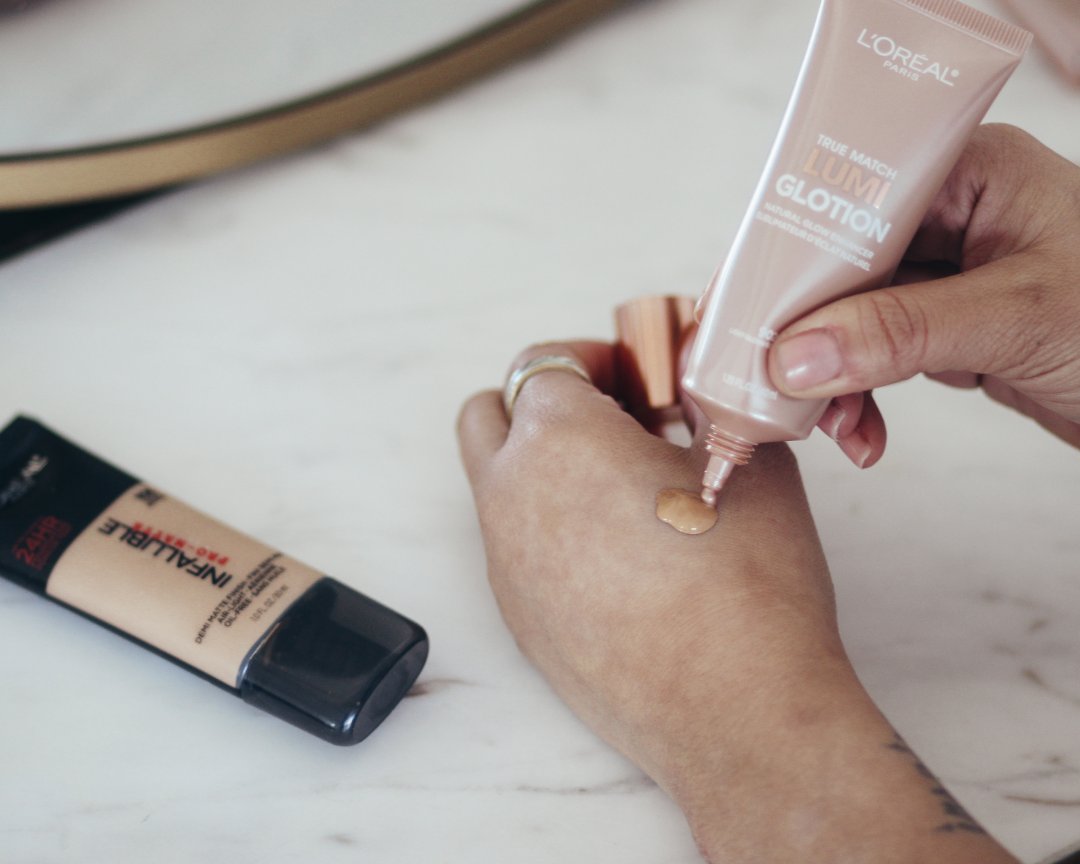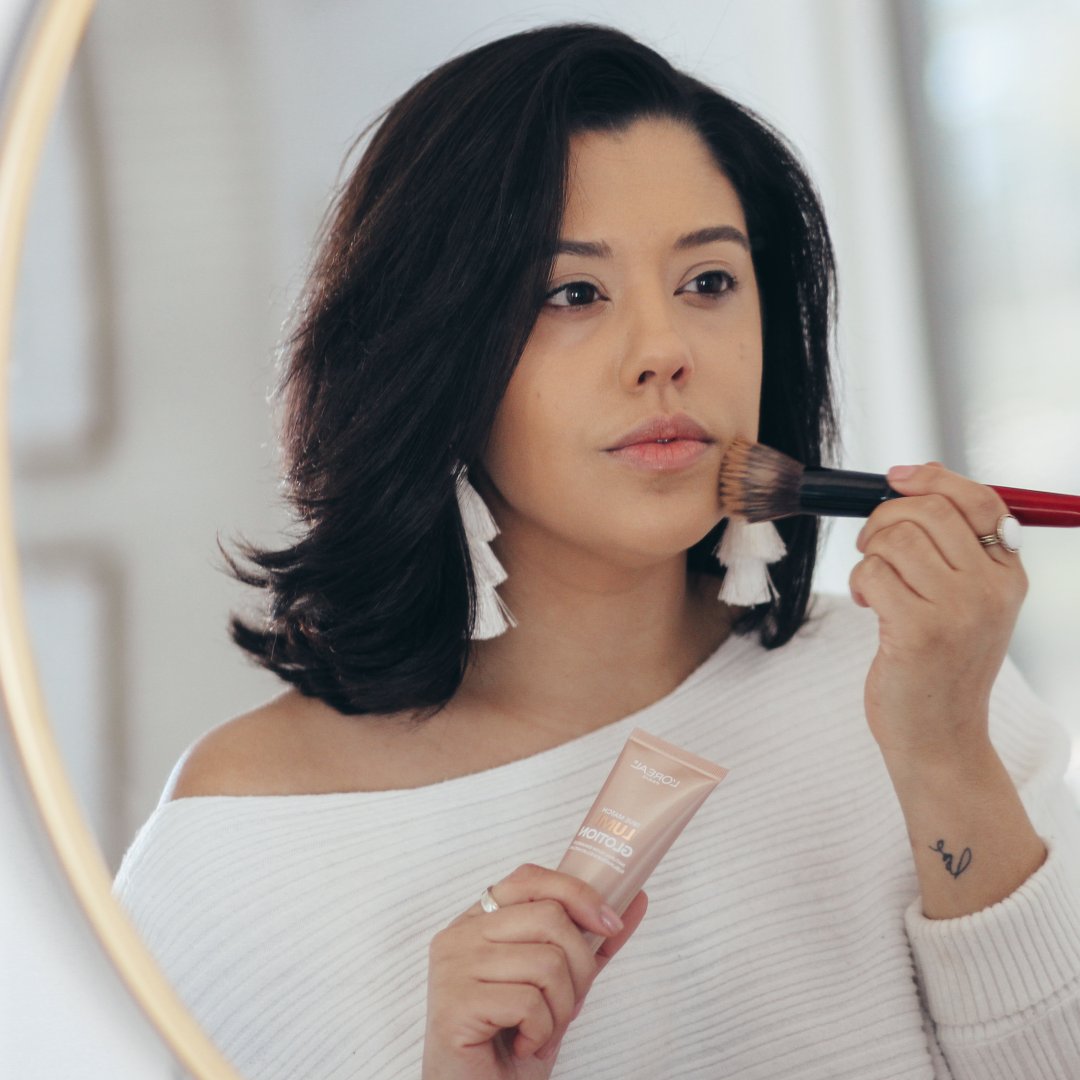 Step Two: Time for a little contour, highlight and blush! I decided to try out Maybelline's Master Contour Palette 20 Medium To Deep for both the bronzer and blush. I like to do a subtle contour and was pleasantly surprised by the bronzer in this kit. For the highlight, I used the L'Oreal True Match Lumi Glow Nude Palette (say that three times fast) and applied with a fan brush to my cheek bones, nose and cupid's bow. I actually mixed a few of these shades together and have to say, this palette is gorgeous. Highlight on fleek! Can I still say "on fleet"?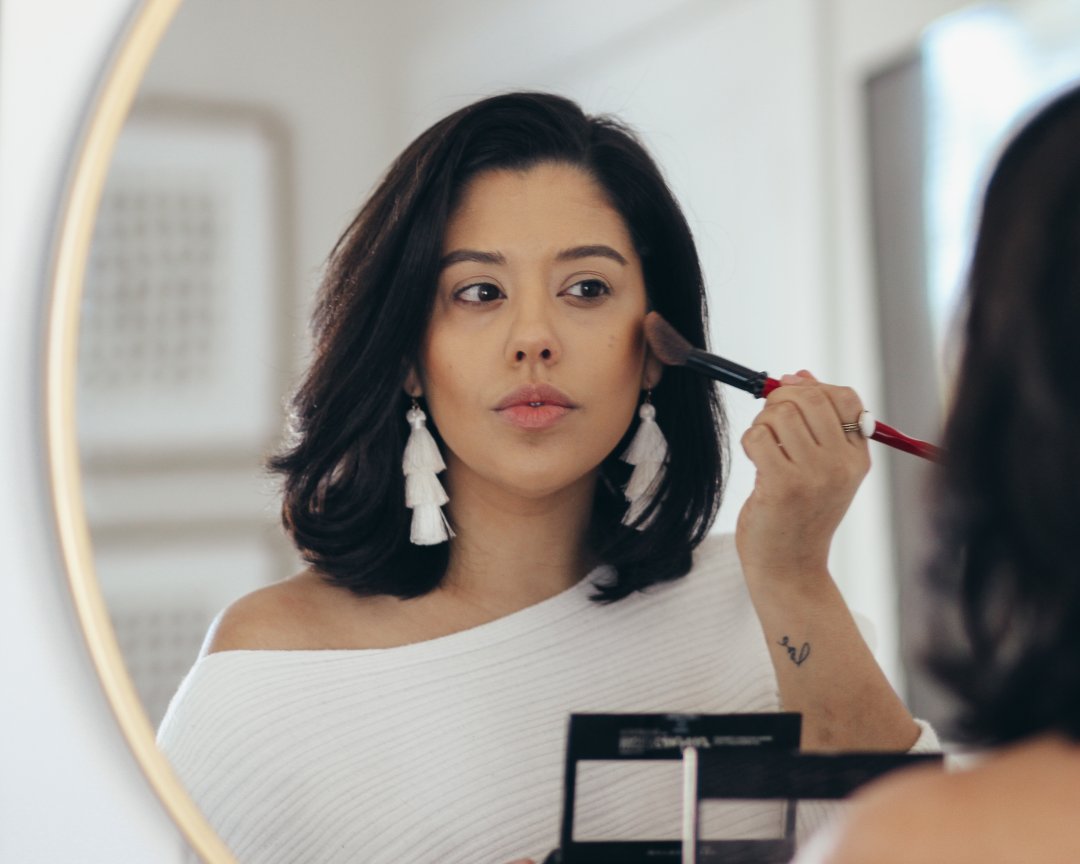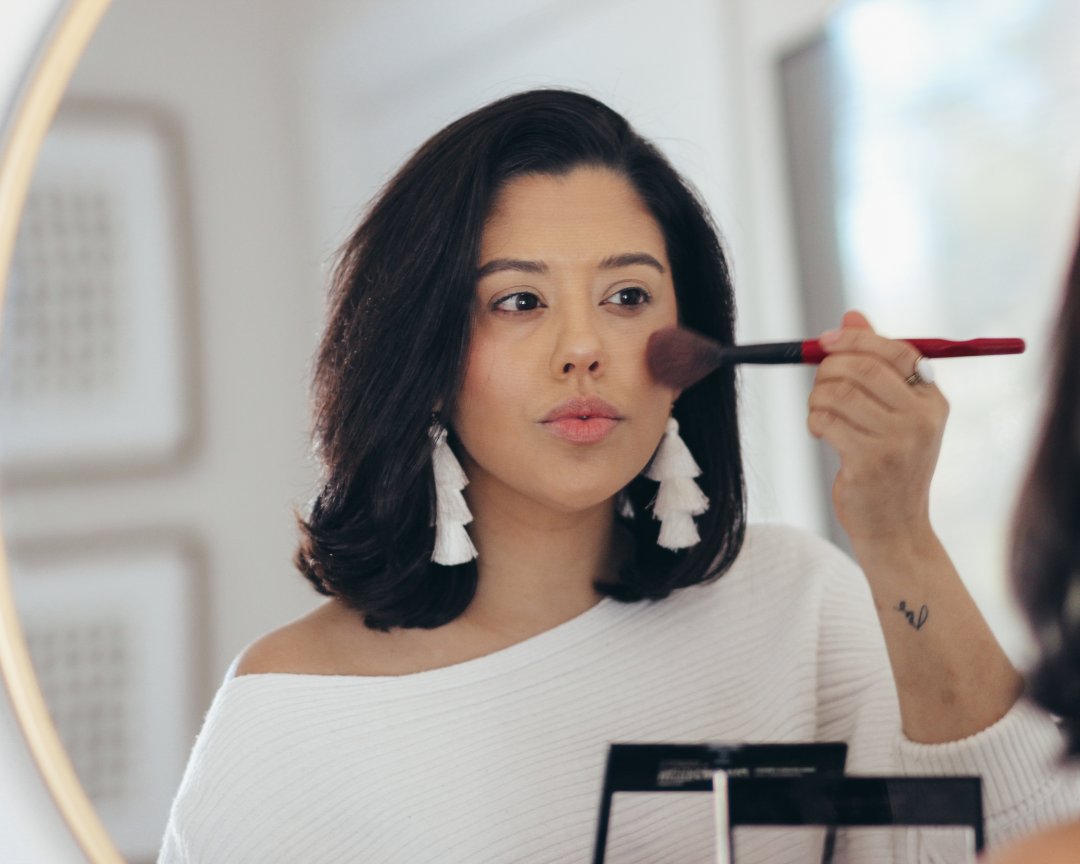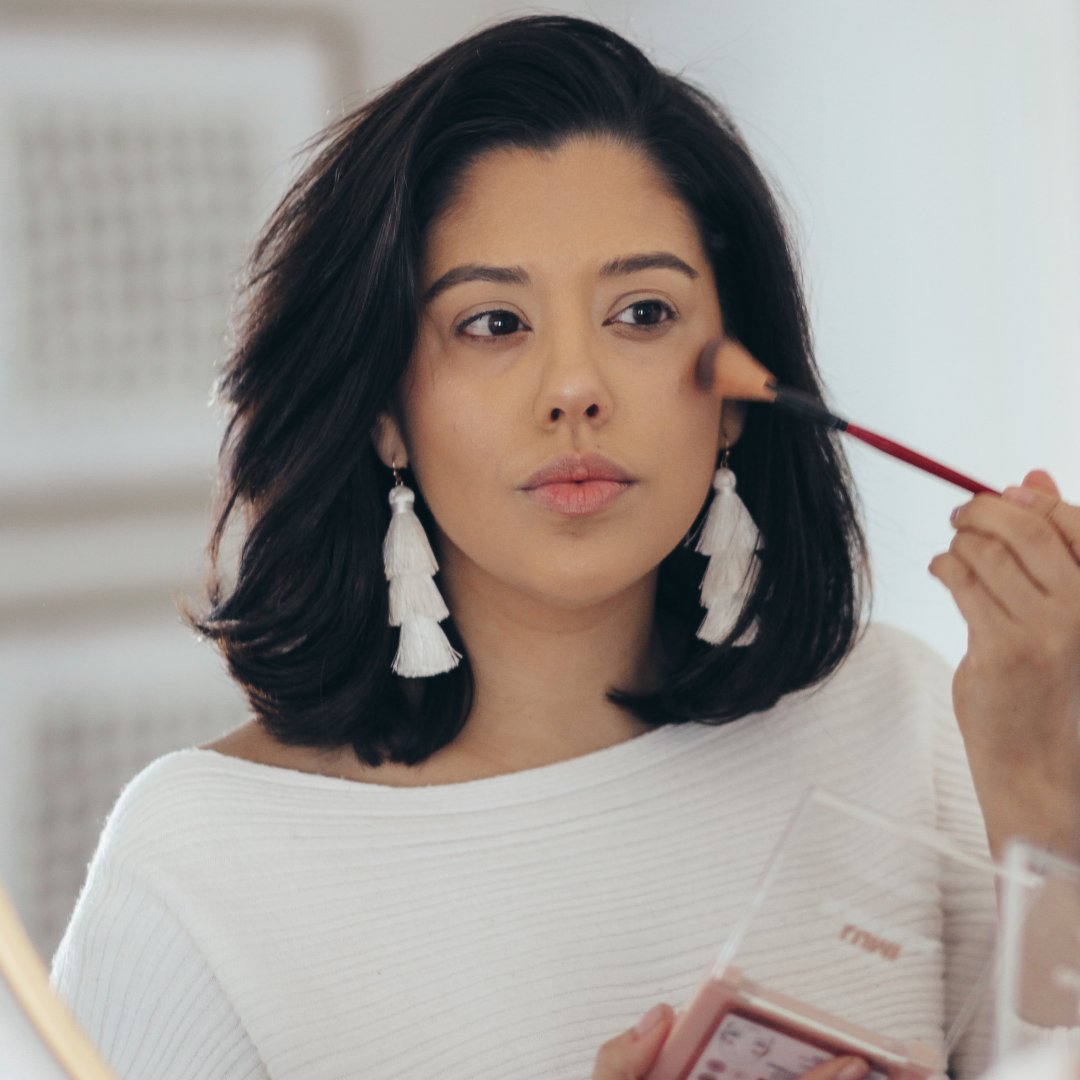 Step Three: Now let's add some gold tones to those eyes! I used The City Mini Palette in Rooftop Bronzes from Maybelline. These shadows have great pigmentation! I applied the lightest as my base and then added the gold to my lids and inside corners of my eyes. For the crease, I combined the two darkest shades. Don't forget to blend! I finished it off by lining my bottom lids with the gold and medium bronze shades. I love how it all flowed together.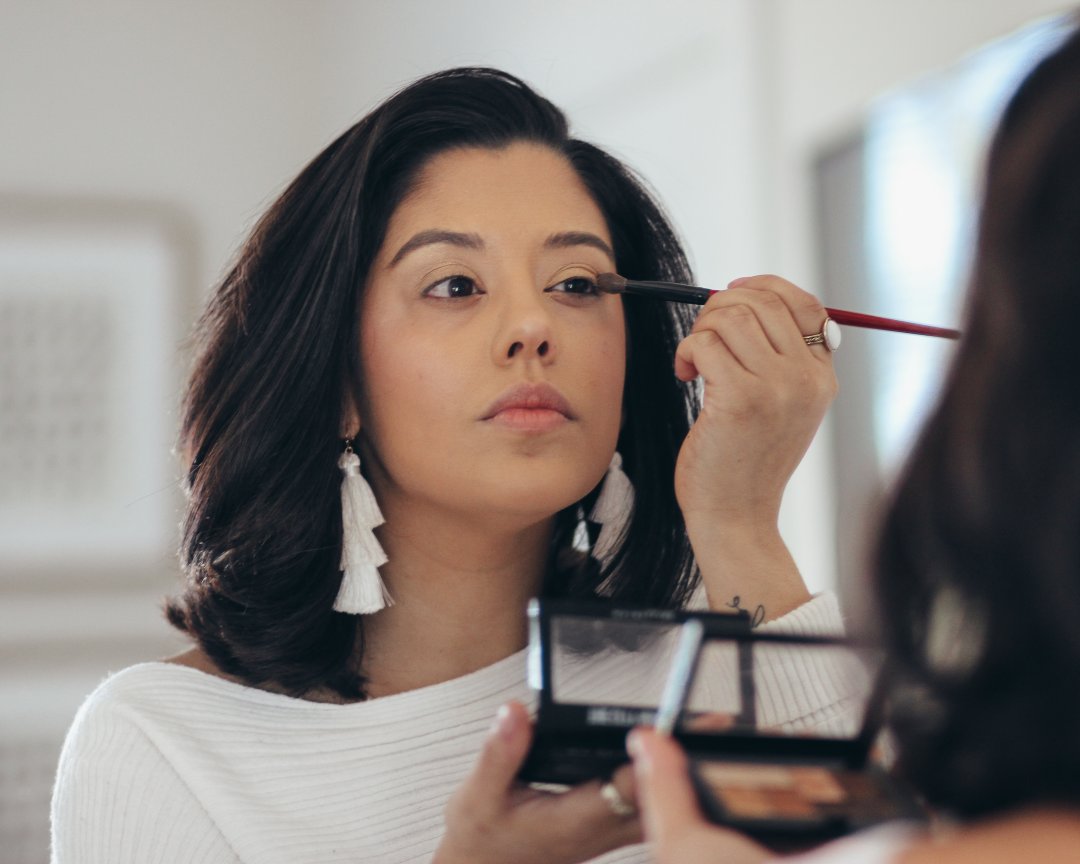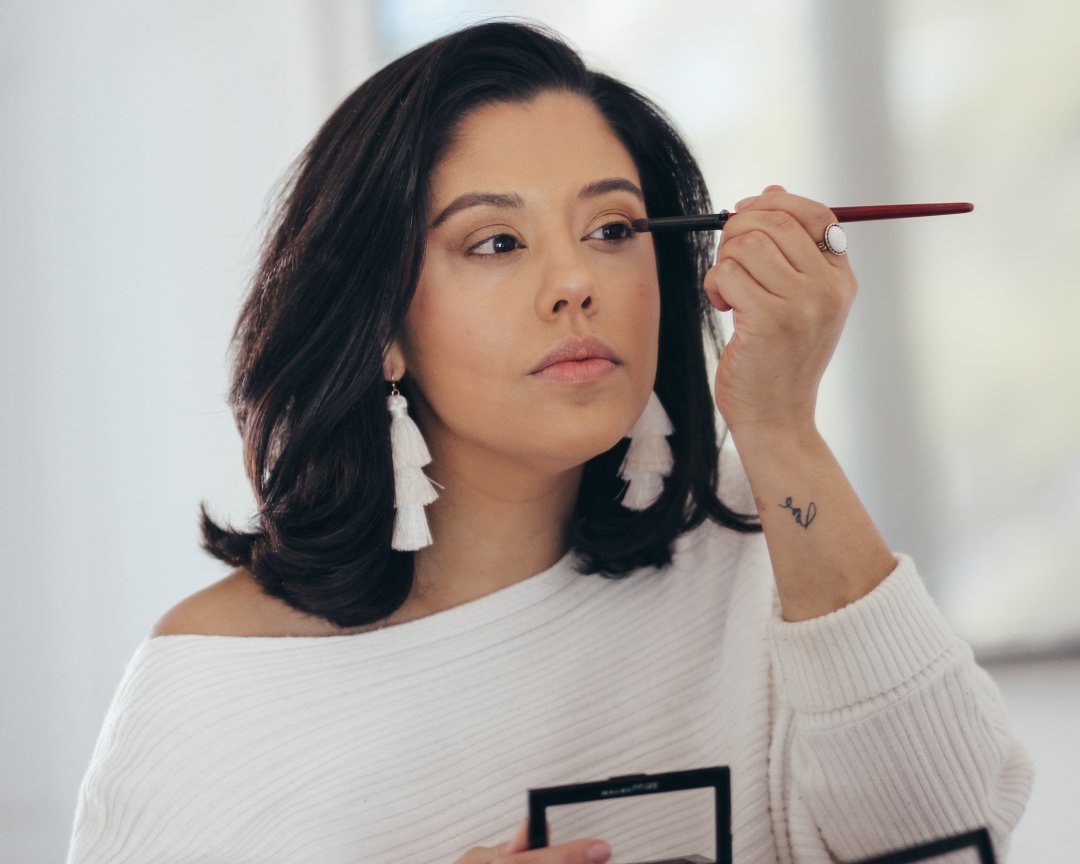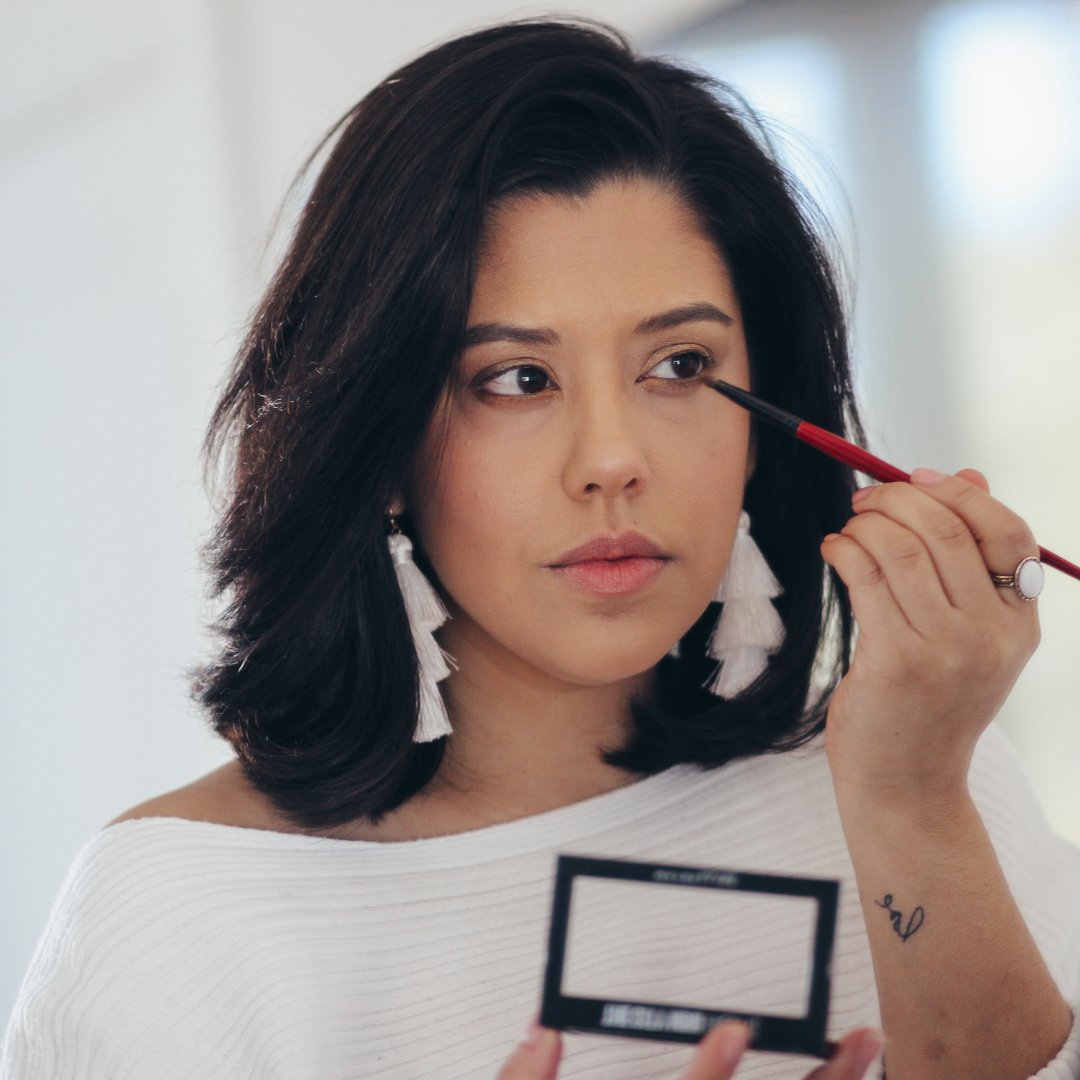 Step 4: Next up, a subtle cat eye and mascara. Let me admit that I am not a pro at perfecting the cat eye, so I decided to do it very slightly instead of more dramatic. I used the Maybelline Master Precise By EyeStudio in black. For me personally, I find it easier to gain control of the liquid liner when using a felt tip. I don't have the steadiest hands! For the mascara, I went with Maybelline Total Temptation in brownish black on my top and bottom lashes. I typically use a jet black mascara, but for this look I really liked the idea of it having a brownish tint to compliment the golden eyeshadow tones. This mascara is great for adding volume!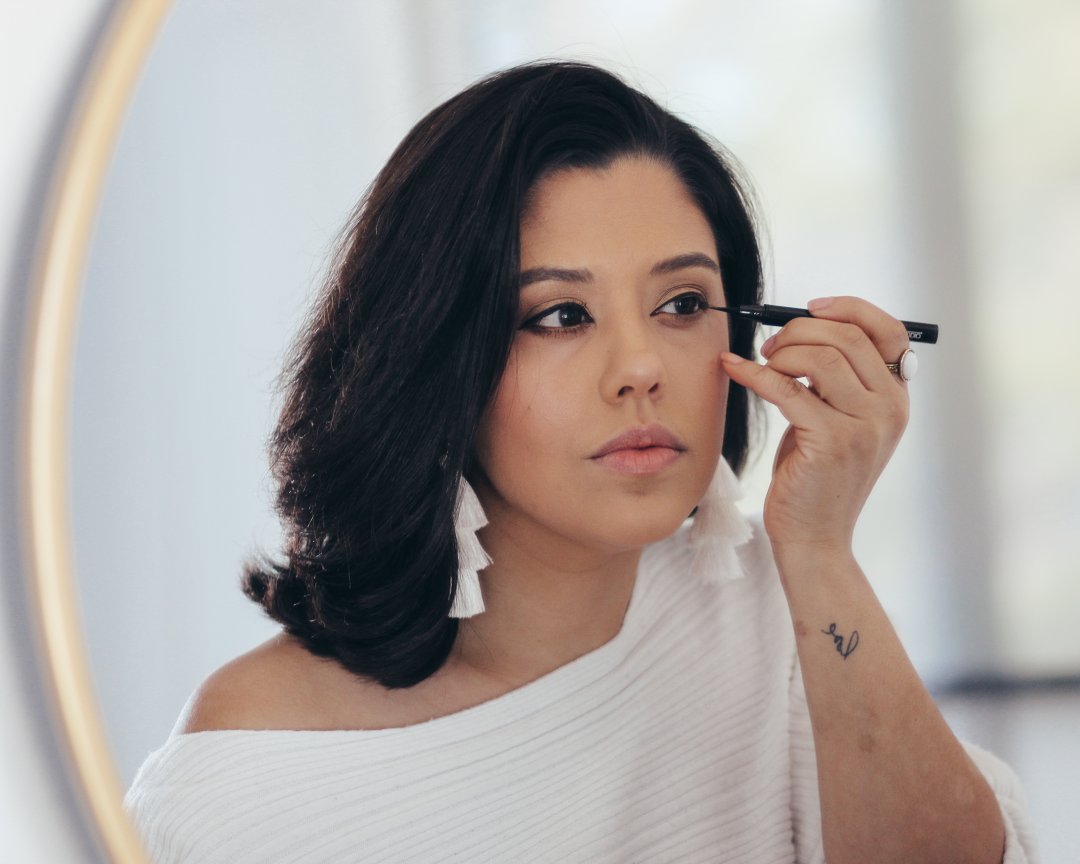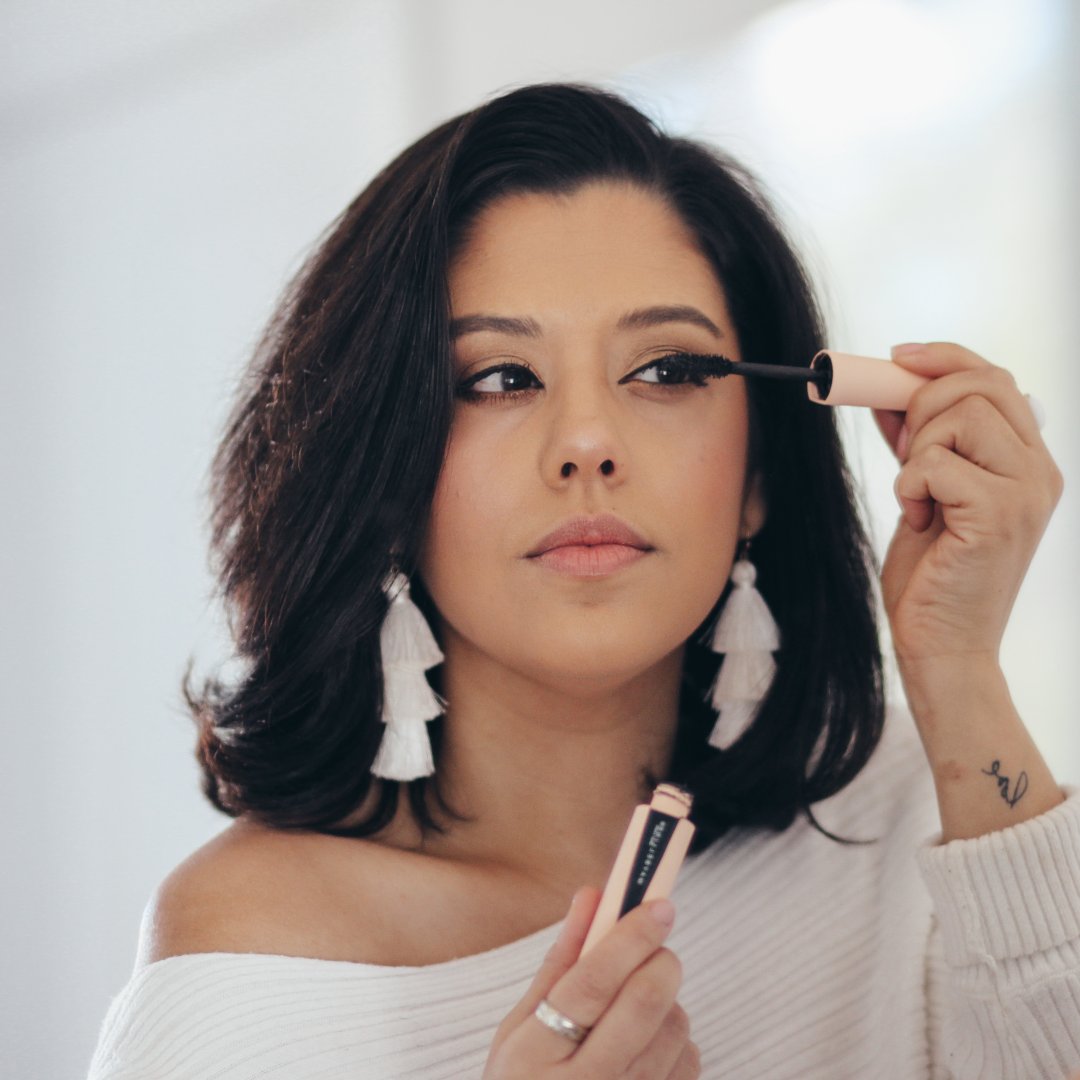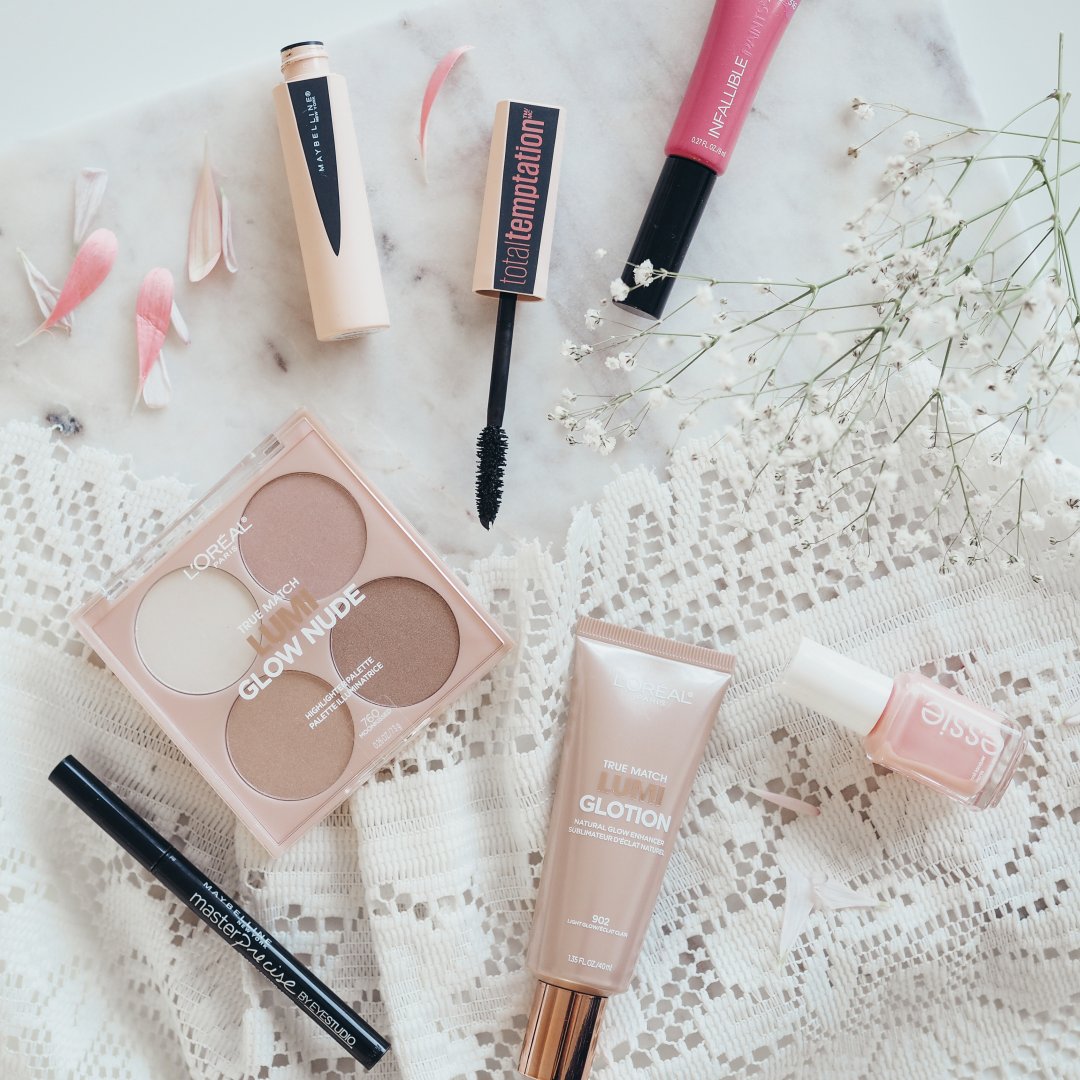 Step 5: Every makeup look needs a good lip color! I finished it all off by applying a pink shade with L'Oreal Infallible Paints in 316 Wild Rose. You guys know I'm all about a bold lip! I really love how this one makes the look pop and brings it all together.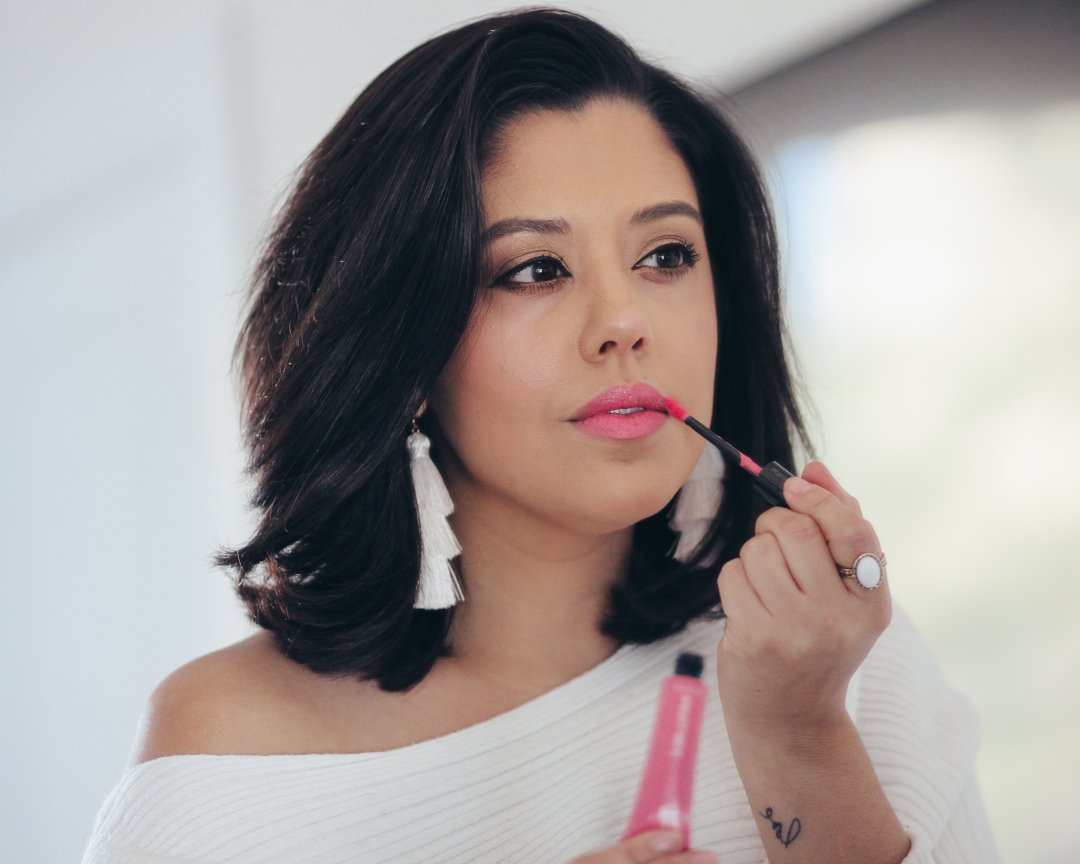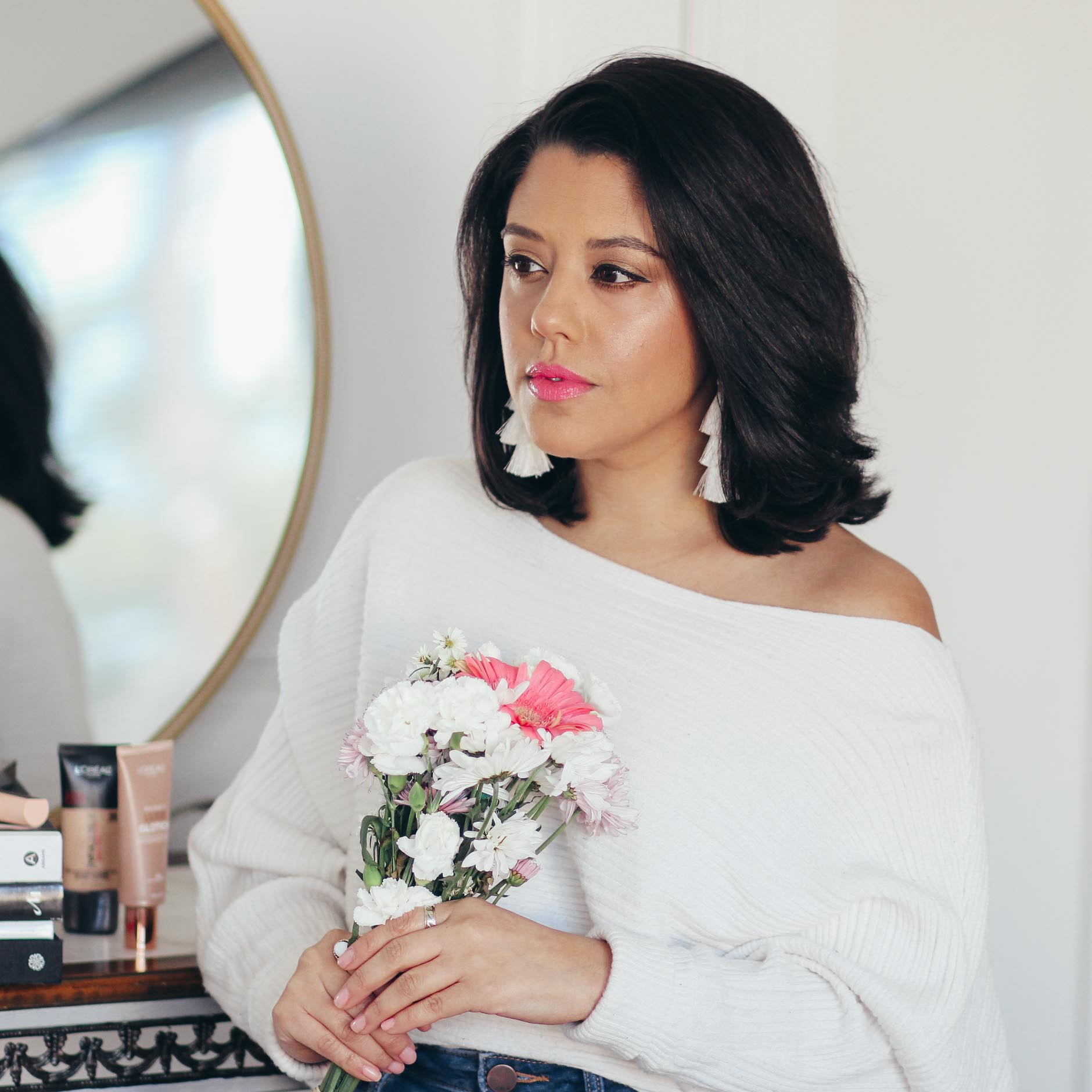 This was fun! I hope you liked my own little twist on the Golden Glow trend with products that can all be found at your local CVS Pharmacy Beauty Department. The best part is that all of these products are affordable and can help you achieve any makeup look you want! I think what I loved most about this partnership is that it rekindled my love for CVS Pharmacy's beauty brands.
So there you have it! Thanks so much for reading and I hope you found the tutorial helpful. What do you think of the final look?
Disclosure: This post was sponsored by CVS Pharmacy. All opinions expressed are my own. Thank you for supporting the brands that support Naty Michele!